Add an additional description to your product option. Ex: Size guides, and other common questions.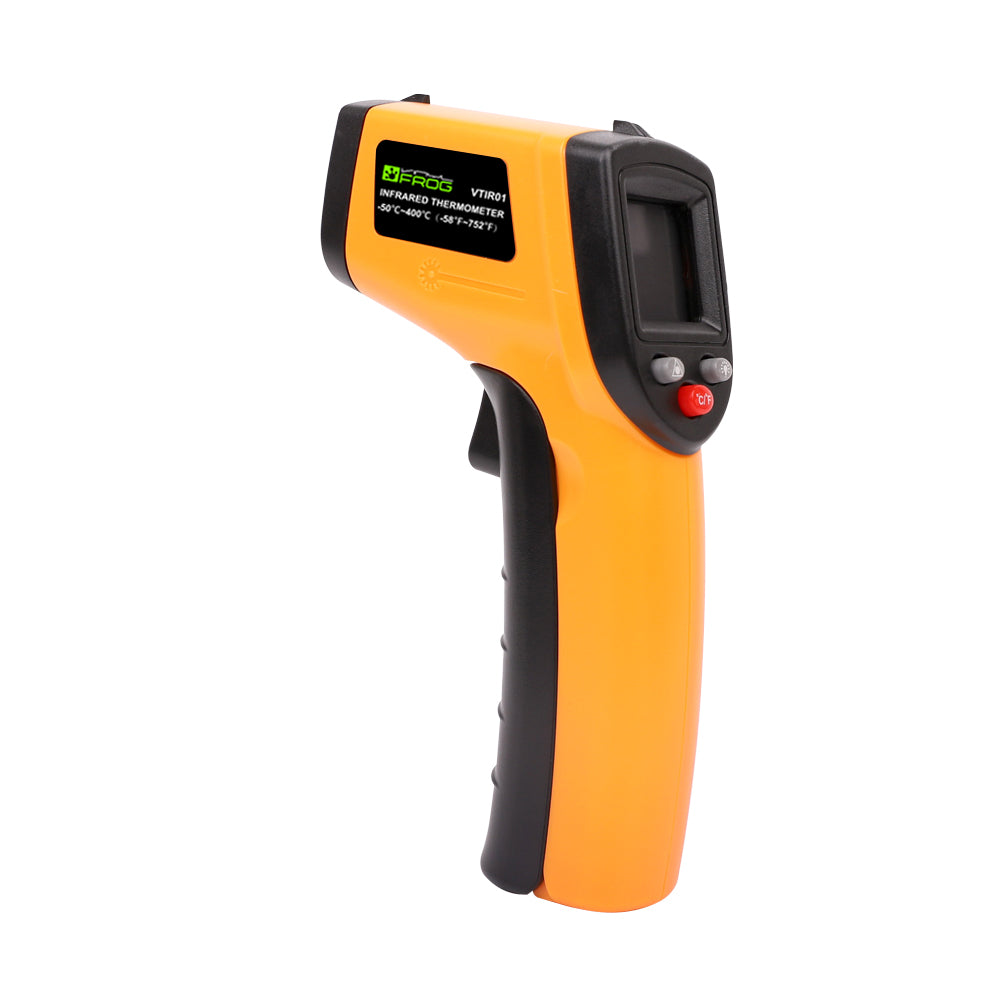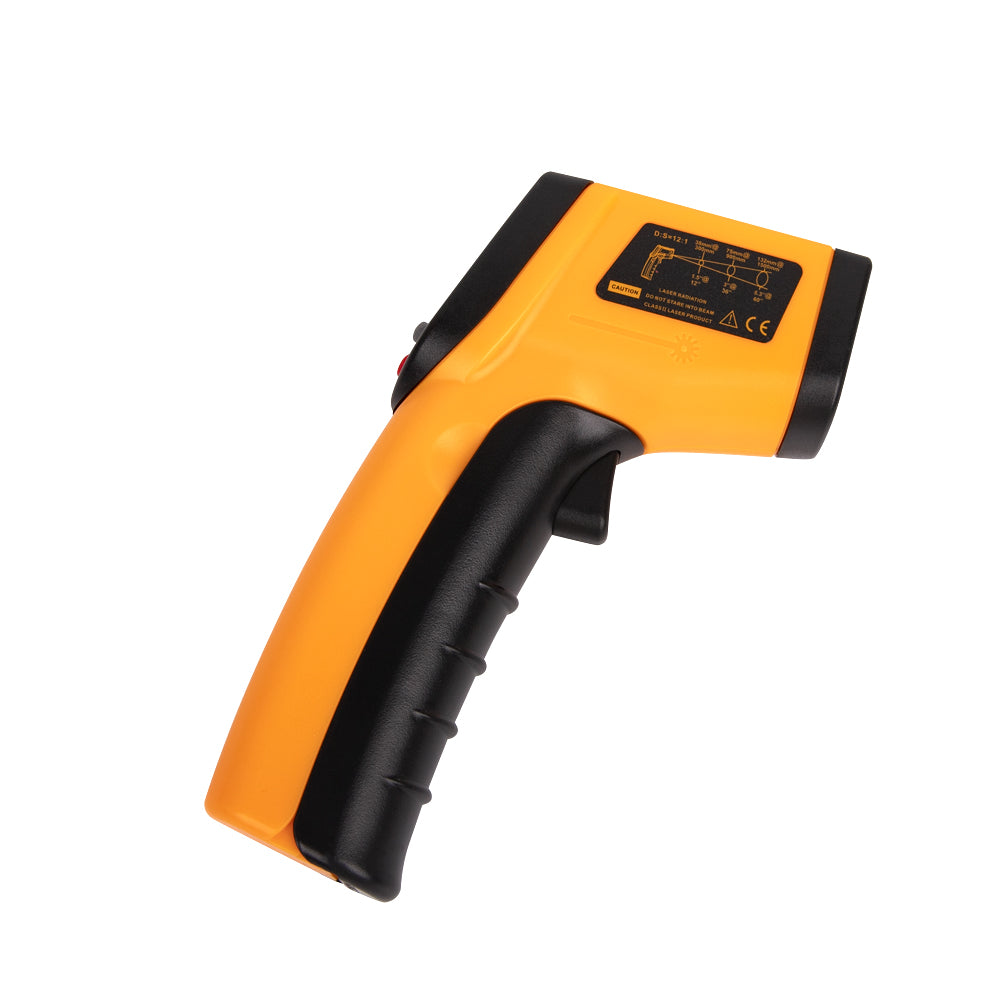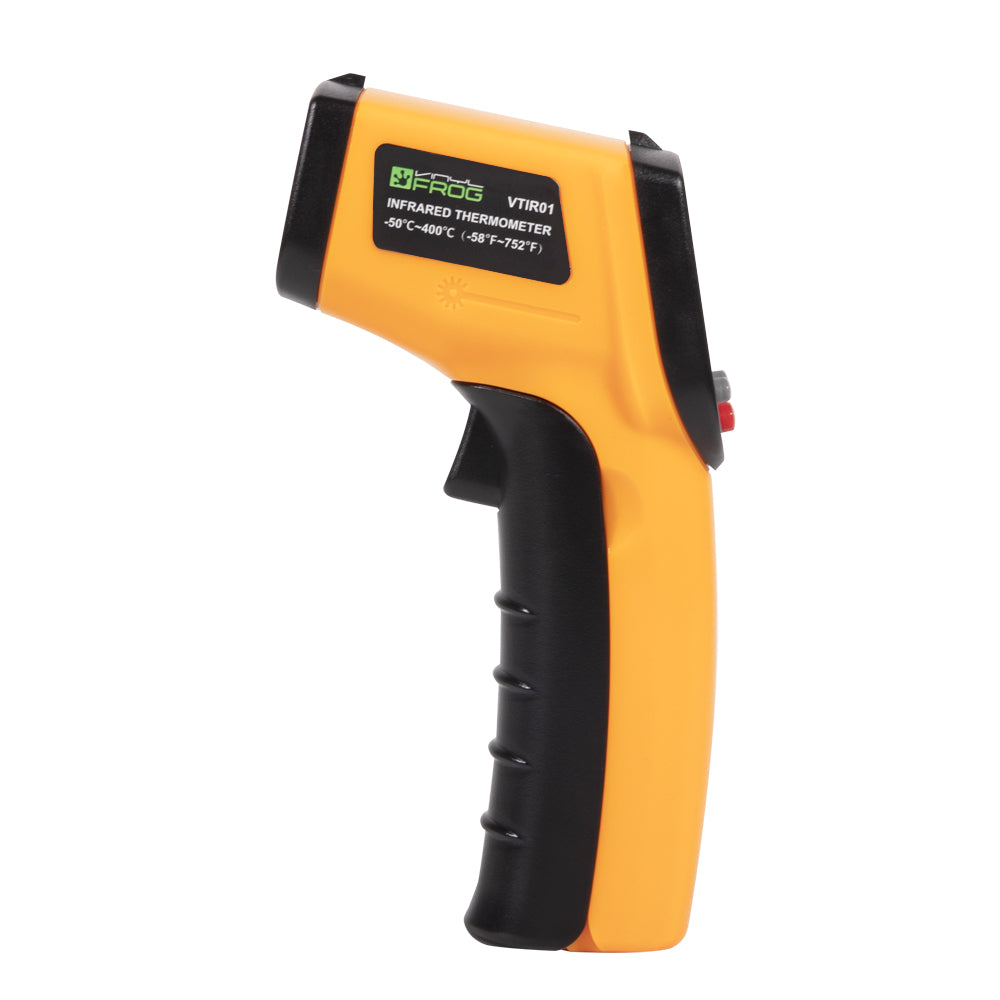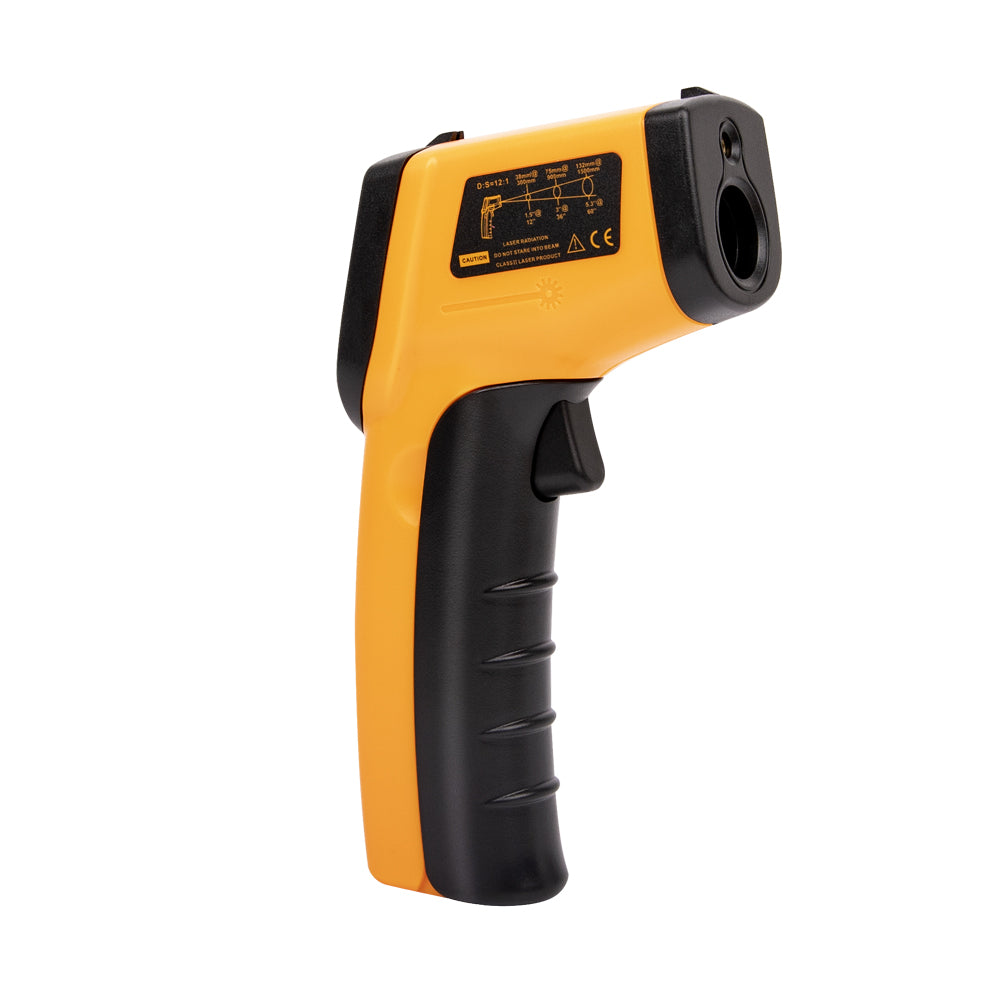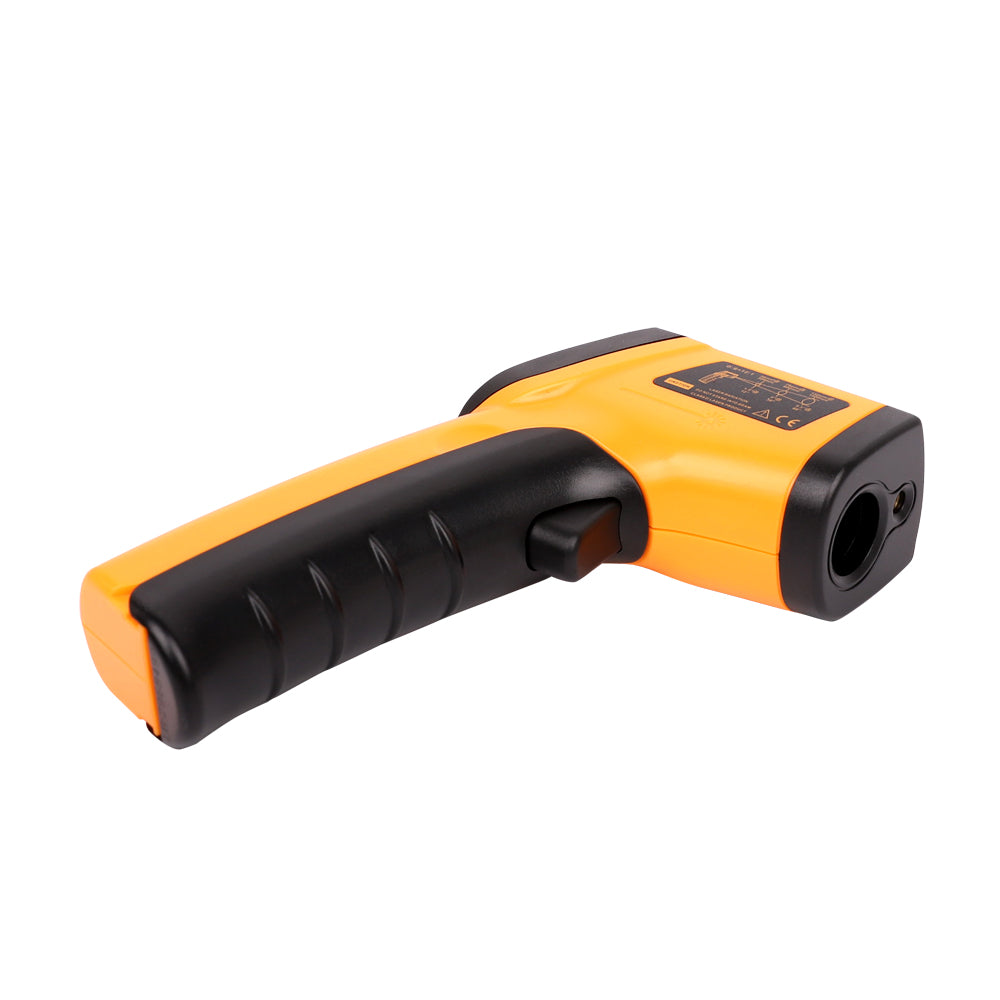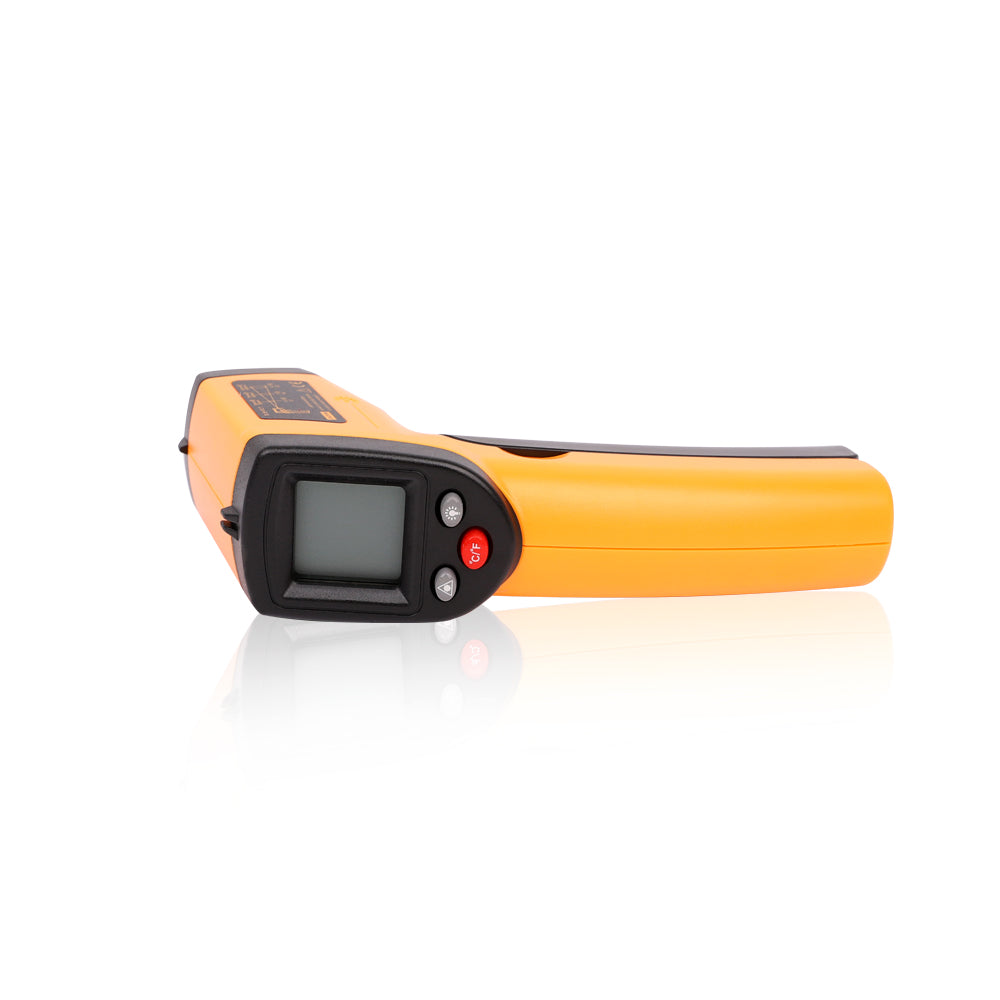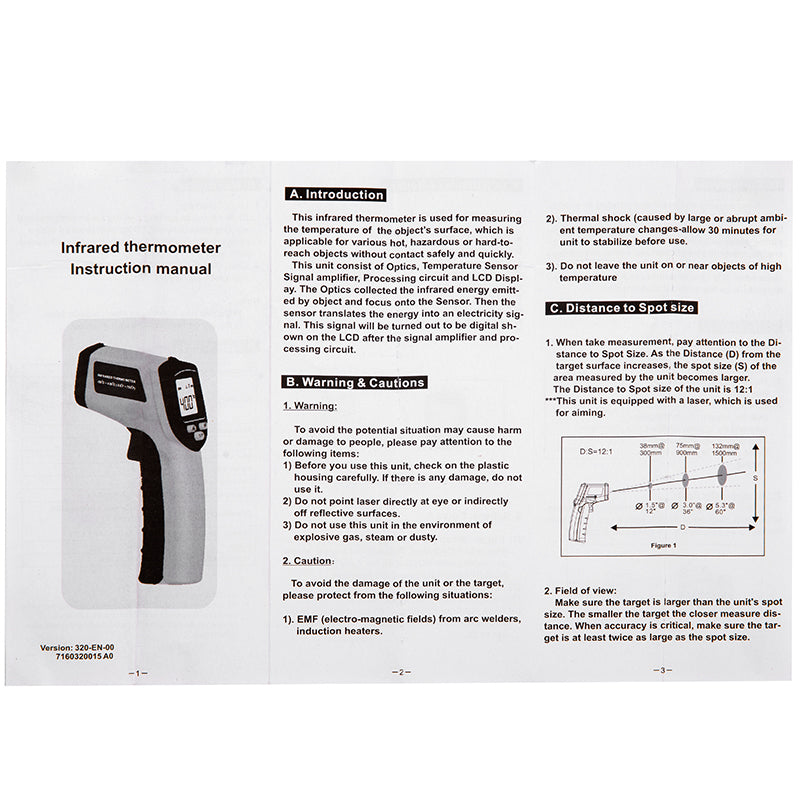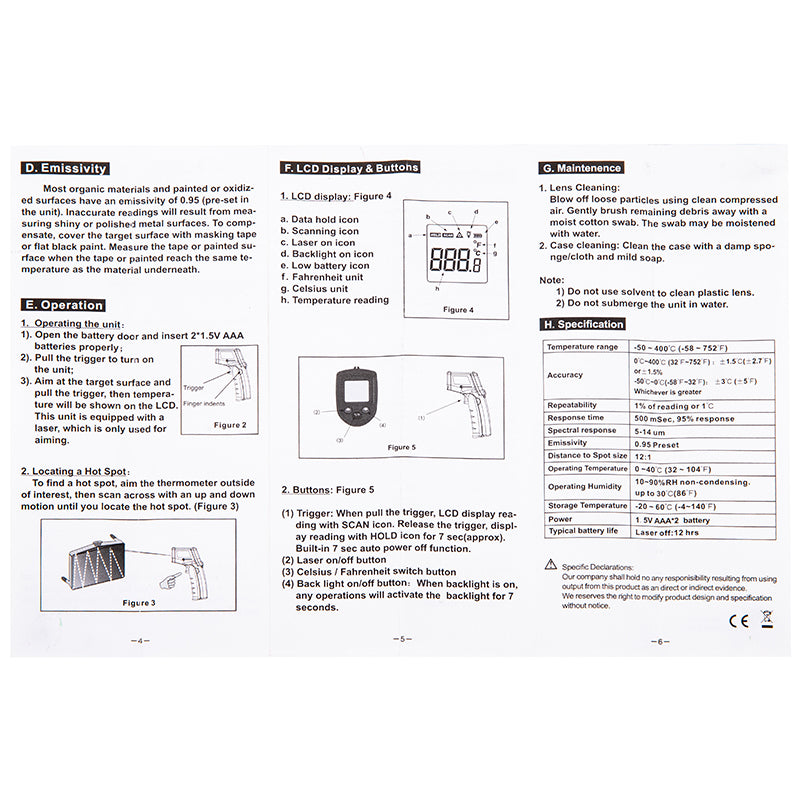 IR Thermometers Heat Temperature Measuring Gun
Description
Video
IR Thermometer
Vinyl installation can be a challenging task with even a minor mistake potentially resulting in adverse consequences. Achieving a long-lasting and flawless wrap job requires careful attention to detail and precise temperature control. This is because vinyl adhesive is highly heat sensitive and requires a specific range of temperatures to properly adhere to the surface. Hence Introducing Vinyl Frog's IR thermometer! A state-of-the-art infrared temperature sensor that is specifically designed for vinyl installation. 
Equipped with advanced Infrared technology, our IR thermometer can measure temperatures from -50°C to 400°C (-58 to 752℉), making it perfect for all installation needs. With its non-contact characteristic, you can take the reading from a safe distance. For best accuracy, keep it approximately 12-14 inches away. It features an easy-to-read LCD display that shows real-time temperature readings to the nearest 0.1℃/℉. The thermometer keeps scanning and measuring as long as the trigger is held down.
With our IR thermometer, you do not have to worry about losing the recorded temperature. It comes with a data hold function, which allows you to freeze the reading on the screen so that you may easily copy it down. Having a device with memory to record and store data values over a course of time or ranges can be a game-changer. This can be especially useful when trying to track trends and analyzing data in real-time, which can help you make informed decisions.
Our IR thermometer is designed for convenience and ease of use. It is battery-powered, requiring only two 1.5V AAA batteries, which can last for up to 9 to 12 hours of continuous use. This makes our thermometers ideal for temperature-sensitive tasks that require mobility and flexibility. Additionally, our thermometers are lightweight and portable, making them easy to carry and use in a variety of settings. Whether you're measuring temperatures in hard-to-reach areas or conducting inspections on the go, our IR thermometer provides precise and reliable temperature readings with minimal effort.
At Vinyl Frog, we understand the importance of accurate temperature control in achieving the perfect vinyl wrap. With our IR temperature sensor, you can achieve the wrap of your dreams with confidence, knowing that you have the right tool for the job. With this device in hand, it becomes easy even for those trying their hand at vinyl application for the first time to do a good job. Say goodbye to frustrating installation issues and enjoy a flawless and long-lasting vinyl wrap with Vinyl Frog's IR thermometer.
Features and Specifications:
Premium quality, easy to use, durable device. 

Rapid result with reliable accuracy. 

Temperature range: -50 ~ 400℃ (-58~752℉)

Resolution:0.1℃/℉

Accuracy:±1.5% or ±1.5℃

Power supply: 2*1.5V AAA battery

Back light: ON/OFF 

Auto Power Shut Off: Yes

Data Hold function: Yes

℃/℉ Selection: Yes