Add an additional description to your product option. Ex: Size guides, and other common questions.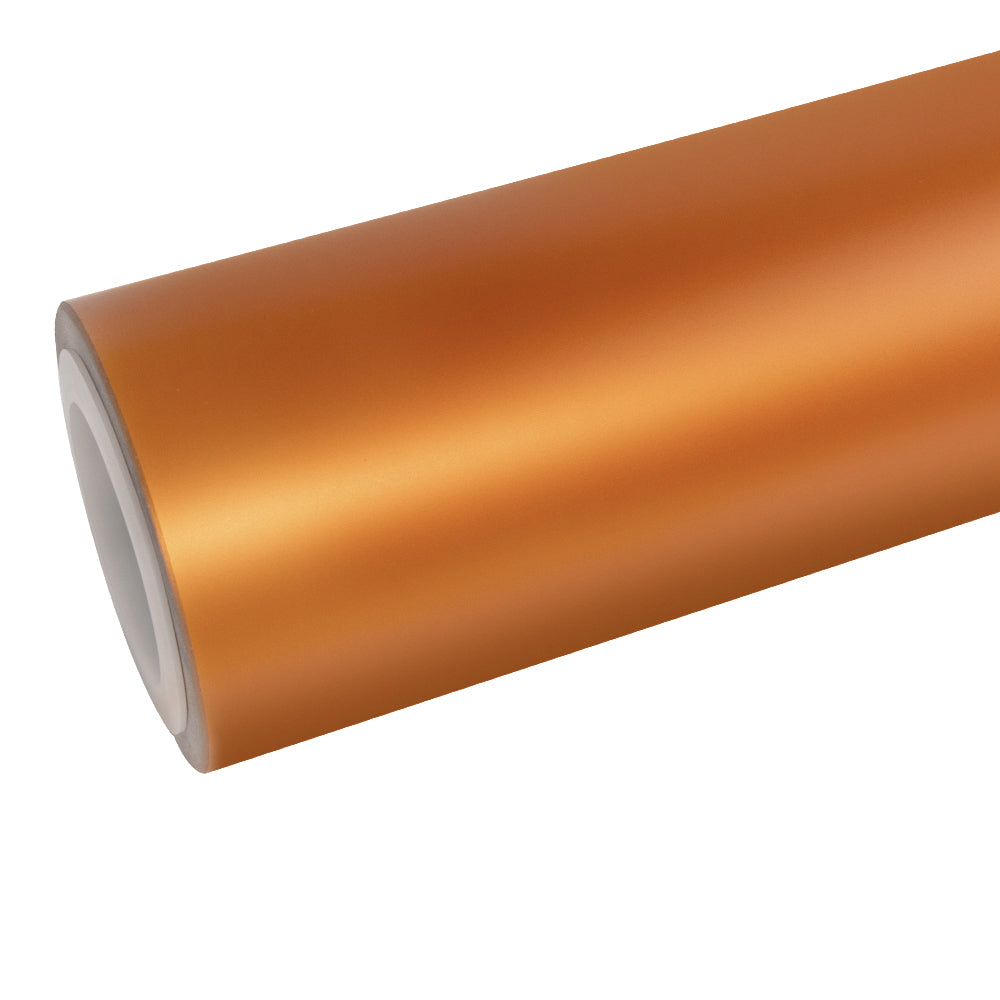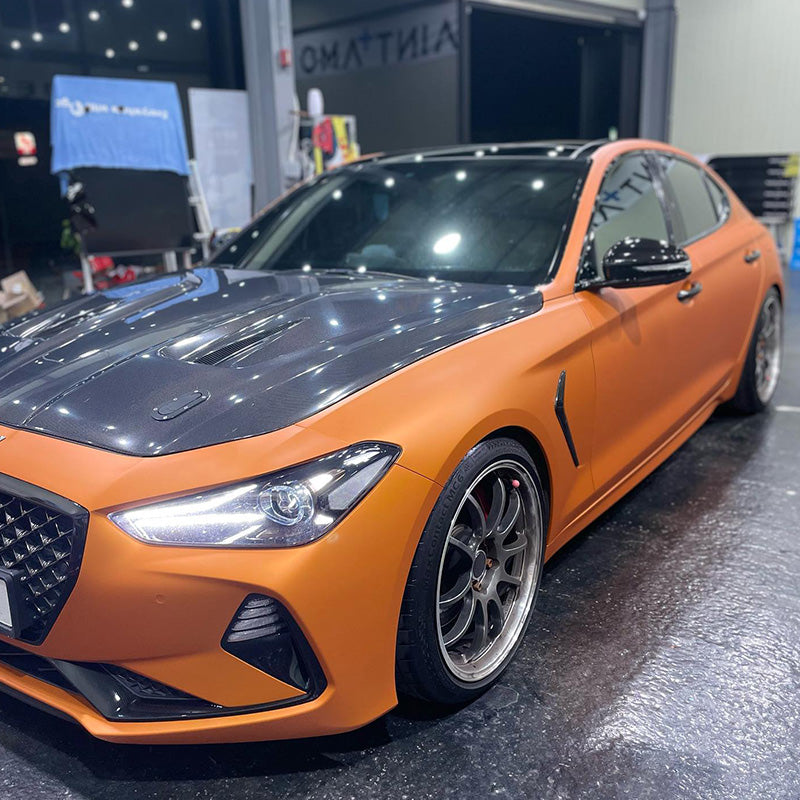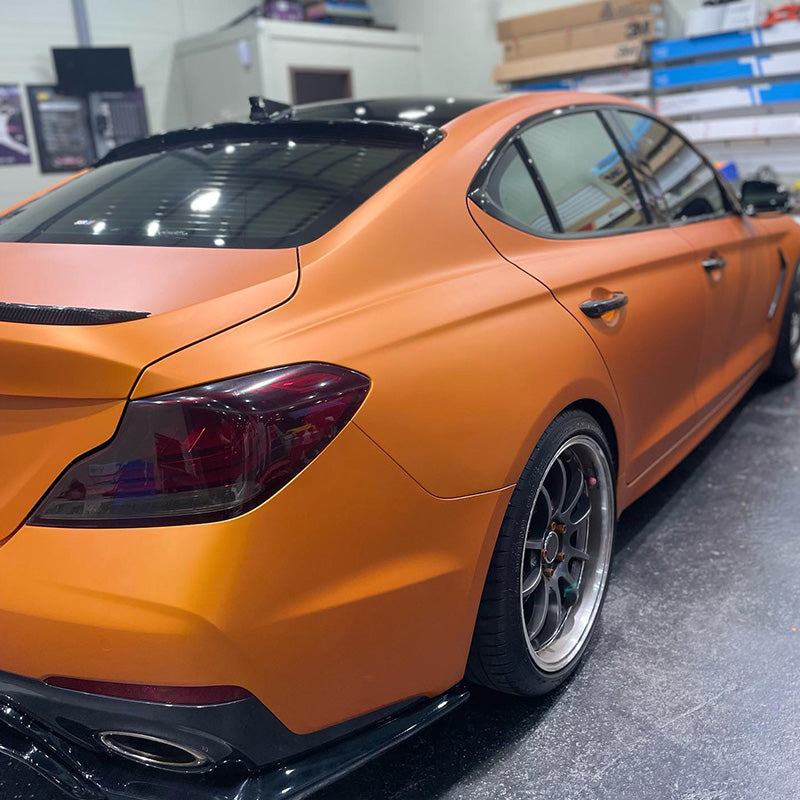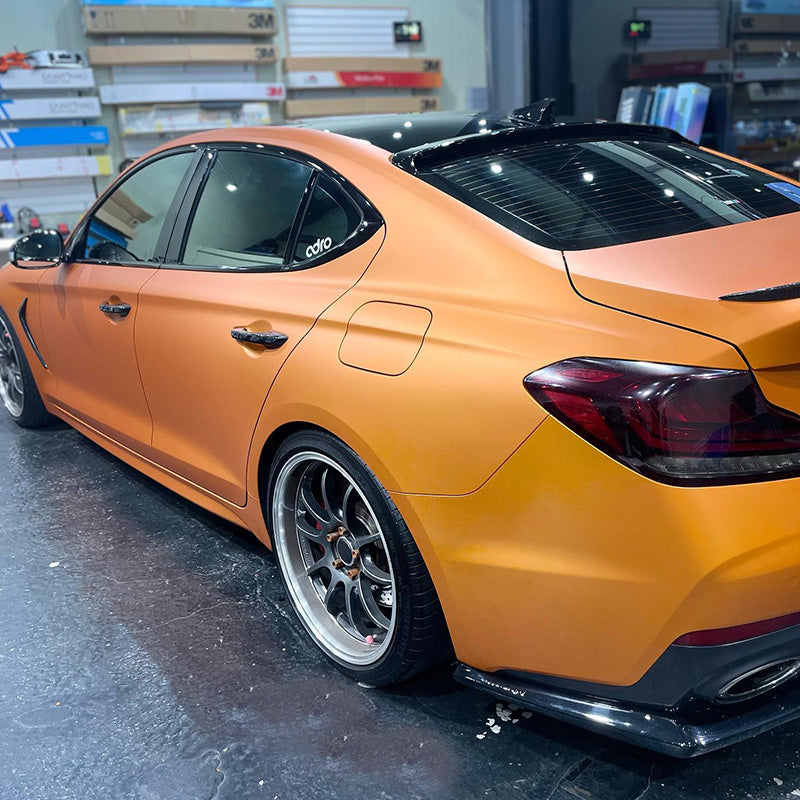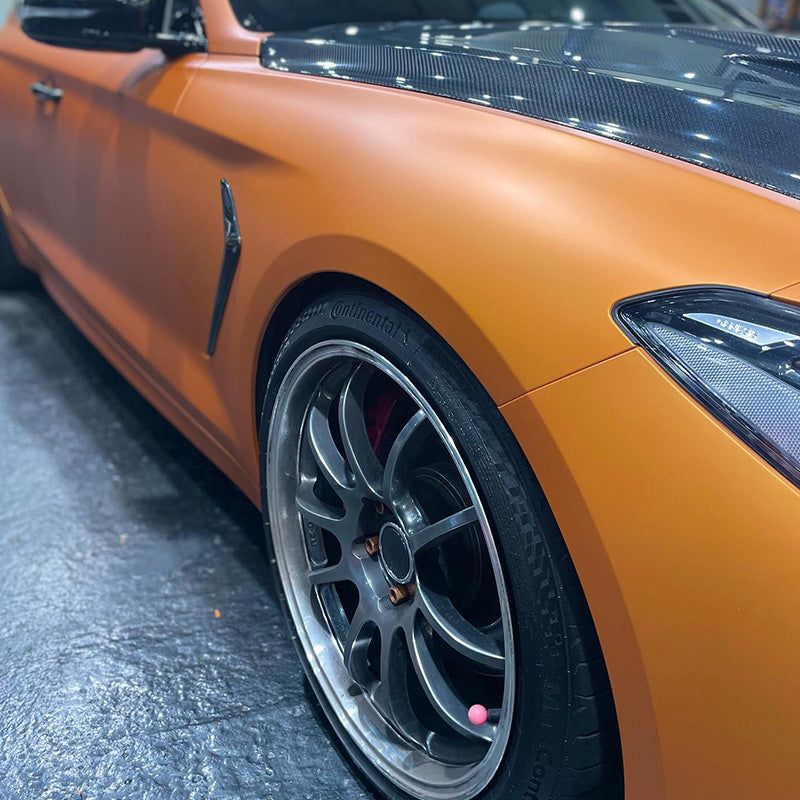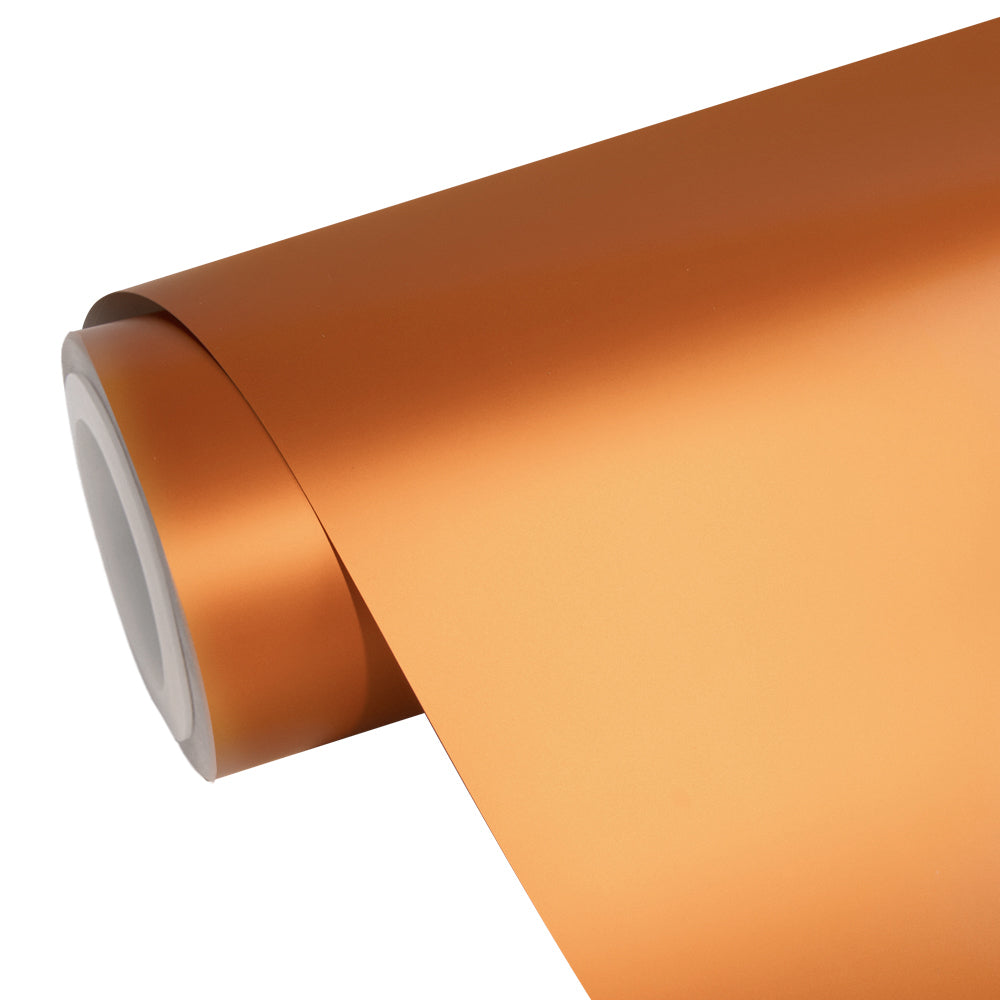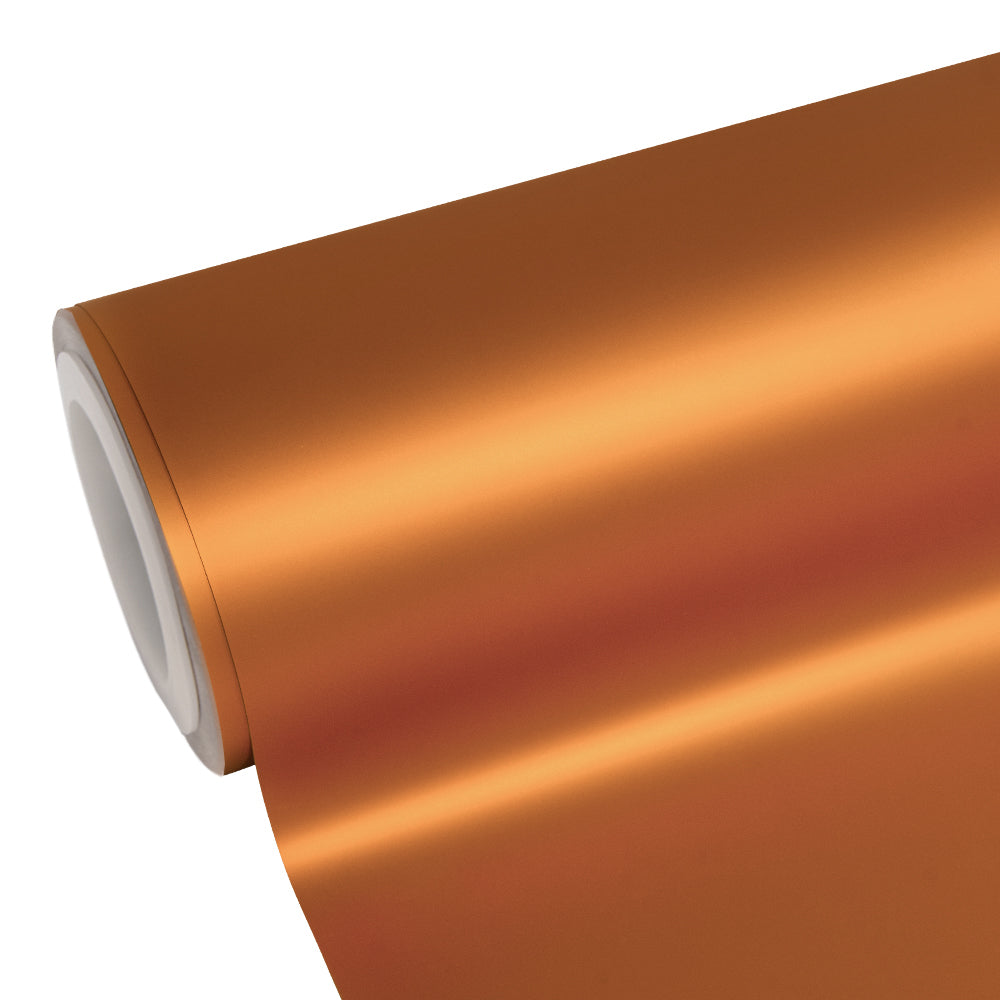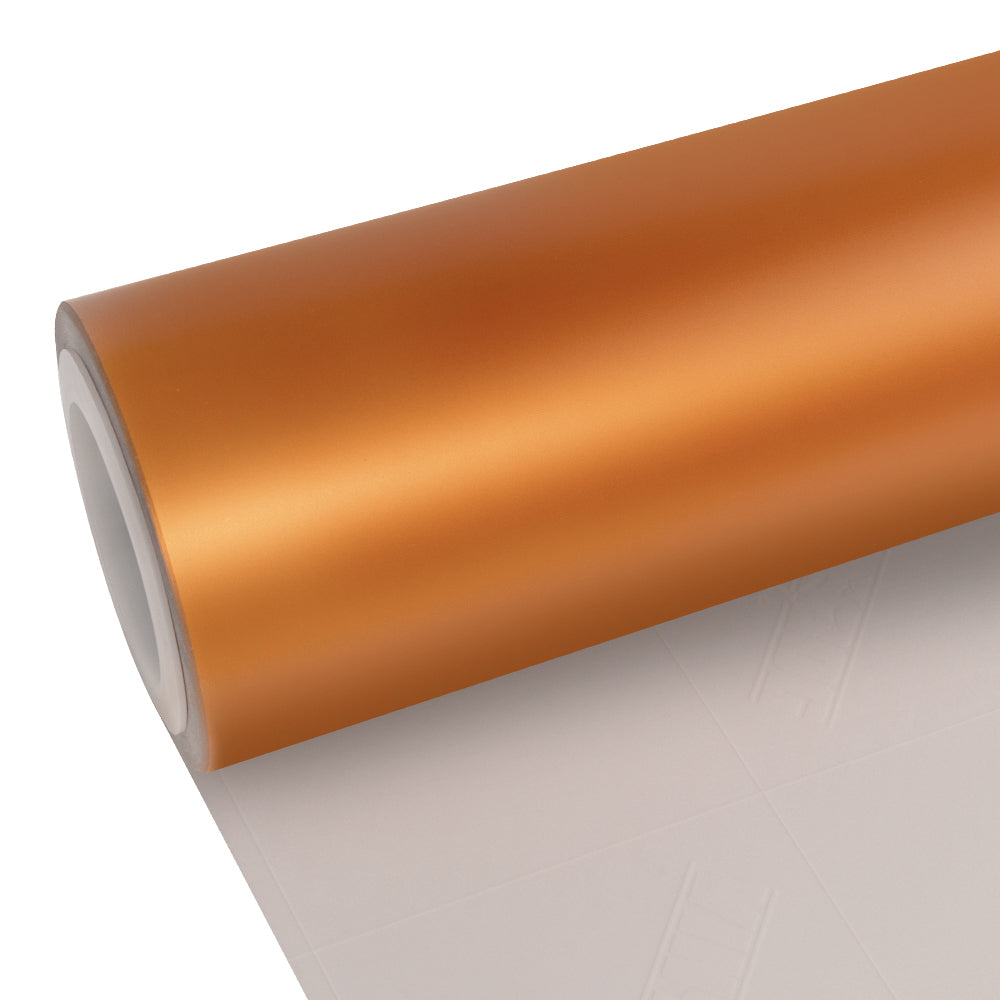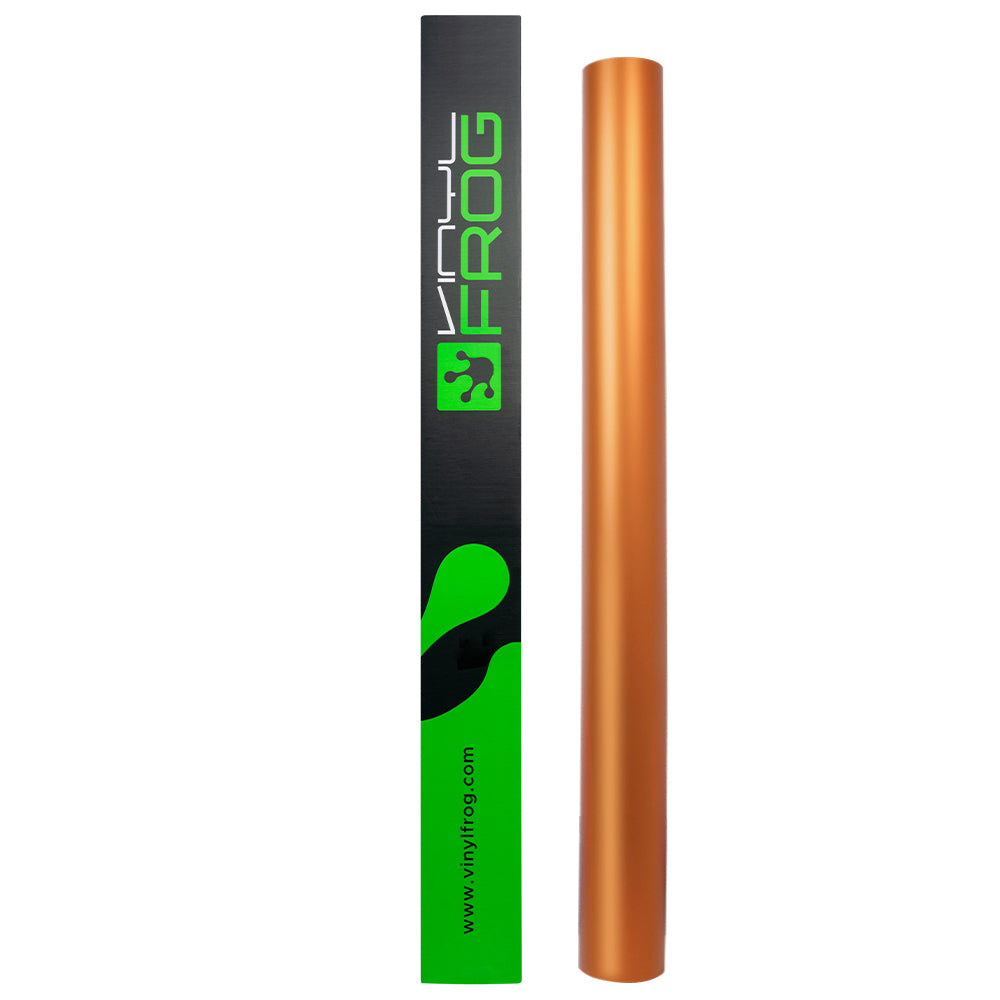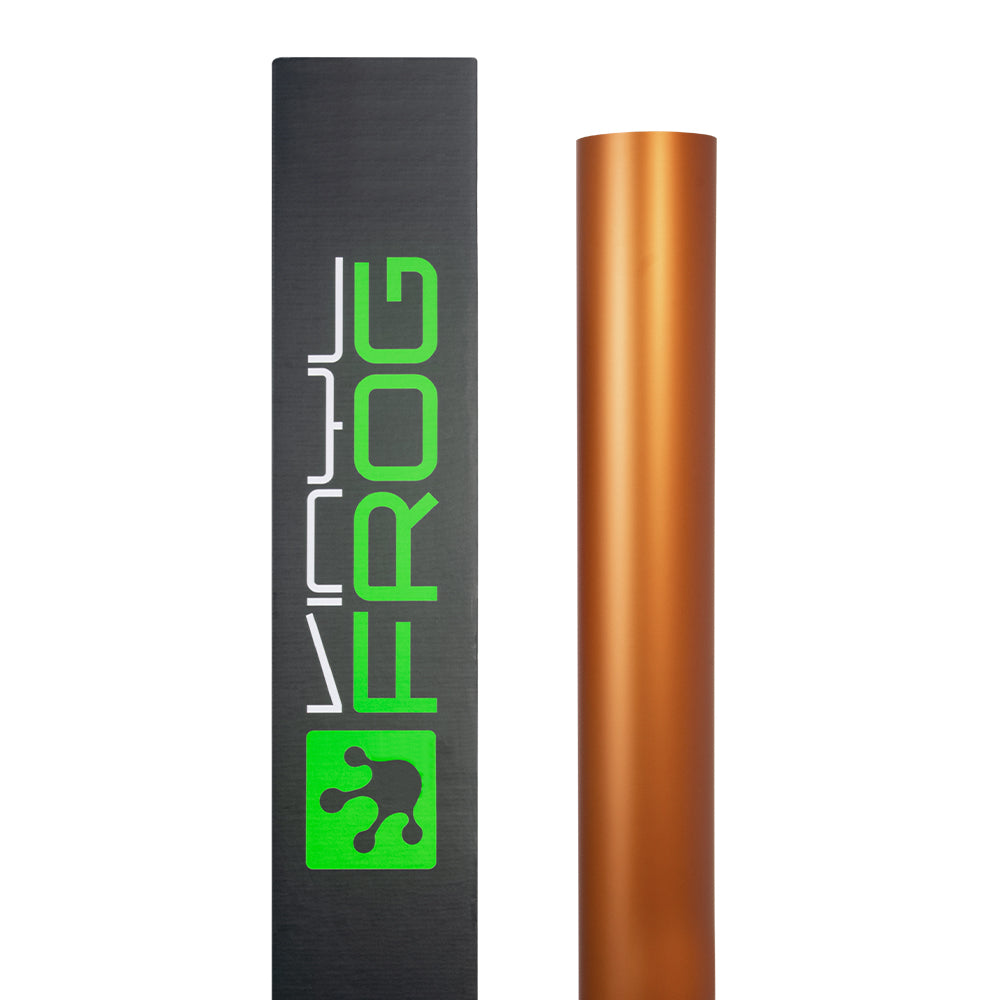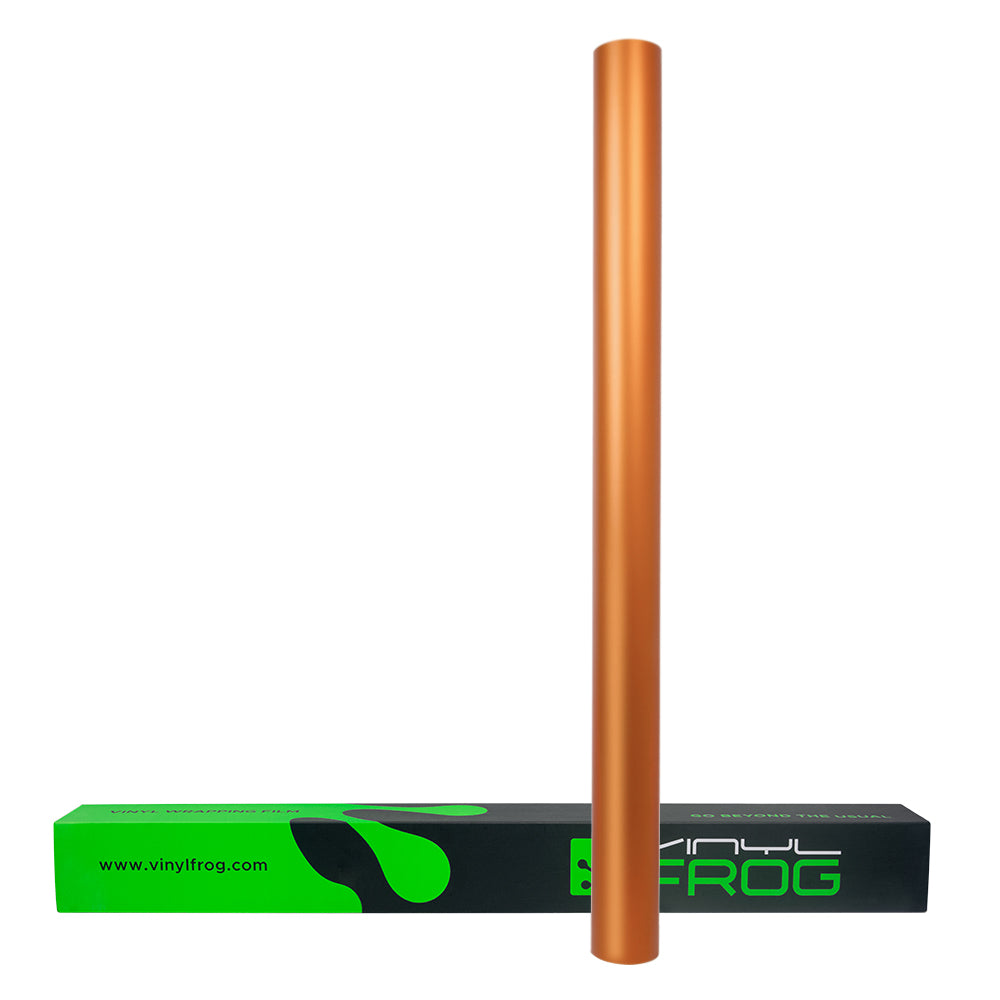 Satin Chrome Silk Bronze Orange Vinyl Wrap
Description
Are you ready to elevate your vehicle to a whole new level of dignity and style? Vinyl Frog brings to you its truly magnificent Satin Chrome Silk Bronze Orange vinyl wrap. This remarkable product combines the luxurious satin finish of chrome with the warm allure of bronze and the eye-catching vibrancy of orange to create a truly exclusive and spellbinding automotive enhancement.
Our Satin Chrome Silk Bronze Orange vinyl wrap is designed to turn heads and leave a lasting impression. It exudes a sense of luxury and individuality, making it a remarkable choice for those who wish to make a statement and stand out.
The satin finish of this vinyl wrap gives it a soft and understated shine, which contrasts beautifully with the rich bronze and orange hues. This combination creates a dynamic visual effect that catches the eye and demands attention. It's a color that is at once contemporary and avant-garde, making it excellent for customizing vehicles with a desire for a distinctive, high-end look.
When it comes to vinyl wraps, durability and resilience is paramount. Our product is engineered to withstand the rigors of daily driving, ensuring that your vehicle maintains its stunning appearance for years to come. It can bear the brunt of rock chips, road debris, tar, bug splatter, bird droppings, and tree sap. It will keep your underlying paint in pristine condition so you get the best resale value whenever you go to sell your vehicle.
Features And Specifications:
High-performance, durable, and long-lasting.

Eco-friendly high-grade polymeric vinyl.

Water and weatherproof.

Heat and UV resistant.

Easy to apply and maintain.

Pressure-sensitive, robust acrylic adhesive.

Easy to reposition and slide.

Medium stretchable, up to 30%.

Equipped with air-release channels for bubble-free installation. 

Sizes available: 5ft x 3.28ft. 10ft, 16ft, 33ft, 49ft, and 59ft.

Color: Warm and captivating bronze orange. 

Finish: Smooth silken finish with moderate sheen.

Packaging: Roll.
Things You Should Know:
How Much Vinyl Needs To Wrap Your Vehicle
Video
Structure
Material
High Grade Polymeric Calendared Vinyl Film
Fashionable, Stunning Color
With Air Release Channel
Bubble-free Application
Slideable; Repositionable
Medium Stretchable
The Maximum is 30 %
Easy To Wrap
Functions
▲ Standard Size & Appearance
Physical properties 
▲ General Properties
The high-quality vinyl material used in our wrap is resistant to fading, cracking, and peeling, even in harsh weather conditions. Whether you're cruising under the scorching sun or navigating through heavy rain, your vehicle will retain its enthralling charisma mesmerizing the onlookers. 
Installing our Satin Chrome Silk Bronze Orange vinyl wrap is a hassle-free process. It has a pressure-sensitive acrylic adhesive that is equipped with air egress technology. This allows for easy bubble-free application, ensuring a smooth and professional-looking finish. Being medium stretchable, up to 30%, it easily conforms to the curves and contours of your vehicle no matter how complex its body is. You can slide and reposition it many times until you are satisfied with the final look. Whether you choose to have it professionally installed or decide to embark on a DIY project, you will find it highly user-friendly.
Our vinyl wrap isn't limited to just cars, it can be applied on a variety of surfaces, including motorcycles, boats, and even on interior surfaces such as refrigerators and laptops. This versatility opens up a world of customization possibilities, allowing you to express your unmatched style and personality. You can wrap your entire vehicle or create custom graphics, our Satin Chrome Silk Bronze Orange vinyl wrap offers limitless creative potential.
Maintaining this vinyl is a breeze too. Regular cleaning with a mild soap and water solution is all it takes to keep your vehicle looking immaculate. Unlike traditional paint, our vinyl wrap won't require waxing or polishing, saving you time and effort. Always keep a 50/50 solution of isopropyl alcohol and water handy in a spray bottle in your car with a microfiber cloth. Whenever you see a stain, clean it there and then. 
Your vehicle is an extension of your personality, and our Satin Chrome Silk Bronze Orange vinyl wrap allows you to make a bold statement on the road. For those seeking to grab attention at car shows or simply want to be distinctive when commuting daily, this vinyl wrap is a ticket to automotive individuality.
It is more than just an exquisite accessory. it's a reflection of your unique style. With its unmatched blend of magnificence, durability, and customization options, this product is the ultimate choice for those who demand excellence in every aspect of their vehicle. Upgrade your ride and transform it into a work of art with our Satin Chrome Silk Bronze Orange vinyl wrap now.
Recommended application tools:  Squeegee, buffer, knife, masking tape, heat gun, magnets, gloves, IR thermometer, IR heater
Application method: Standard methods for calendered films. No overstretching and overheating and Post heating is necessary.
Post-heating temperature: 110°C flat surfaces, 130°C curves, and overlaps
Aftercare: PH neutral, Avoid wax or solvents

CAUTION!
The images, colors, and finishes on the screen are approximate. For the real representation of the product always check the color swatch.