How much vinyl is need to wrap different type of cars
In order to determine the amount of vinyl you need to wrap your car, you can use the following rough estimates based on the size of your vehicle:
Compact cars: typically require 15-17 meters

Mid-size cars require 18-20 meters

Full-size cars, small SUVs, and small vans need 20-23 meters
By considering the size of your vehicle, you can use this list as a reference to gauge approximately how much vinyl you will need. It is important to note that these estimates are rough and the actual amount of vinyl needed may vary depending on the specific dimensions and features of your car.
Micro: 8 meters
Mini: 13 meters
Coupe: 14-15 meters
Sedan: 16-18 meters

Hatchback: 17-19 meters

Sports car: 17-18 meters

Wagon: 19-22 meters

SUV and 4WD: 17-22 meters

Pick-up: 21-22 meters

Van: 23 meters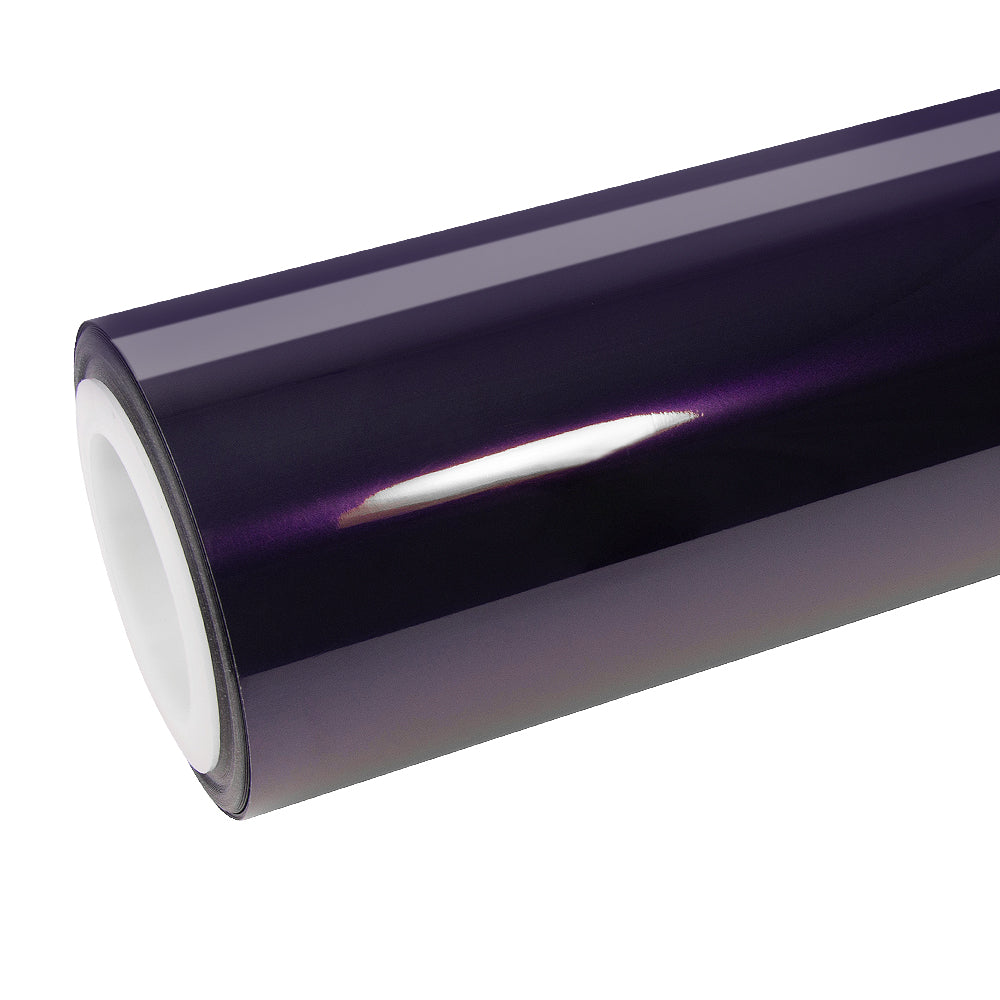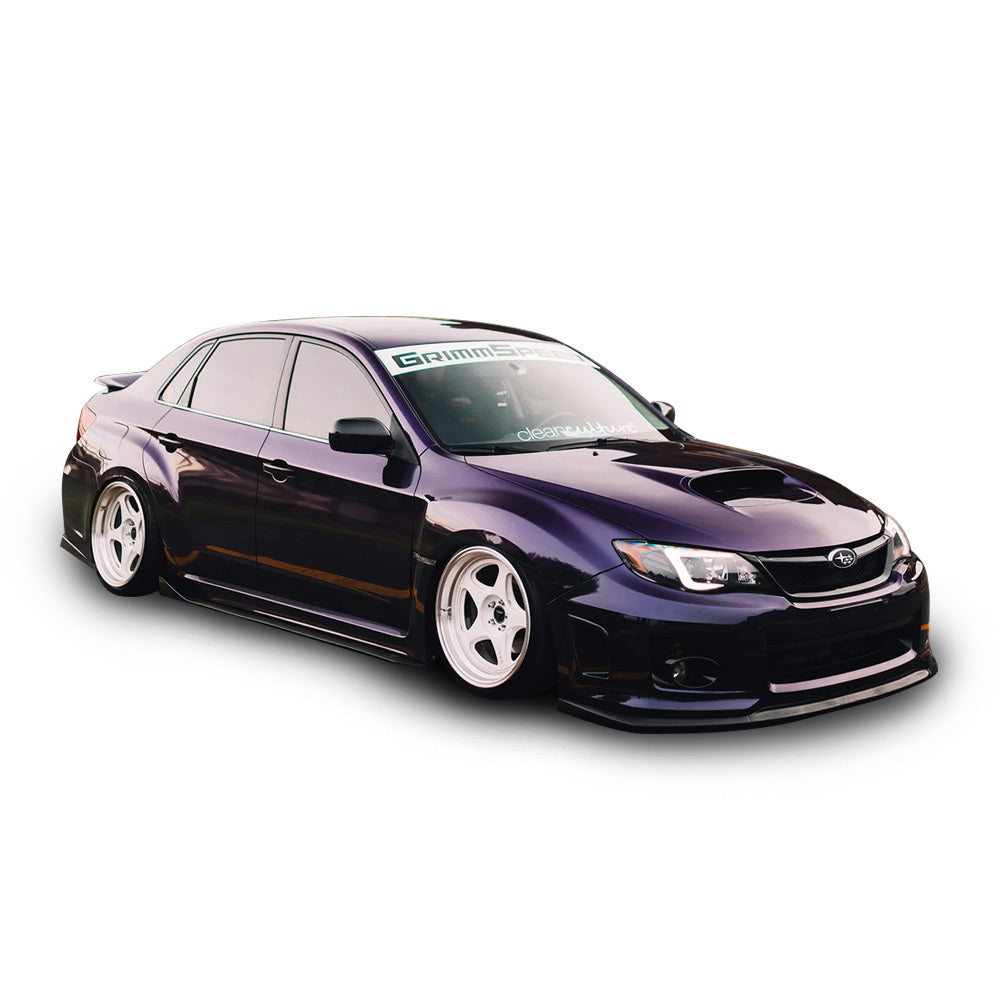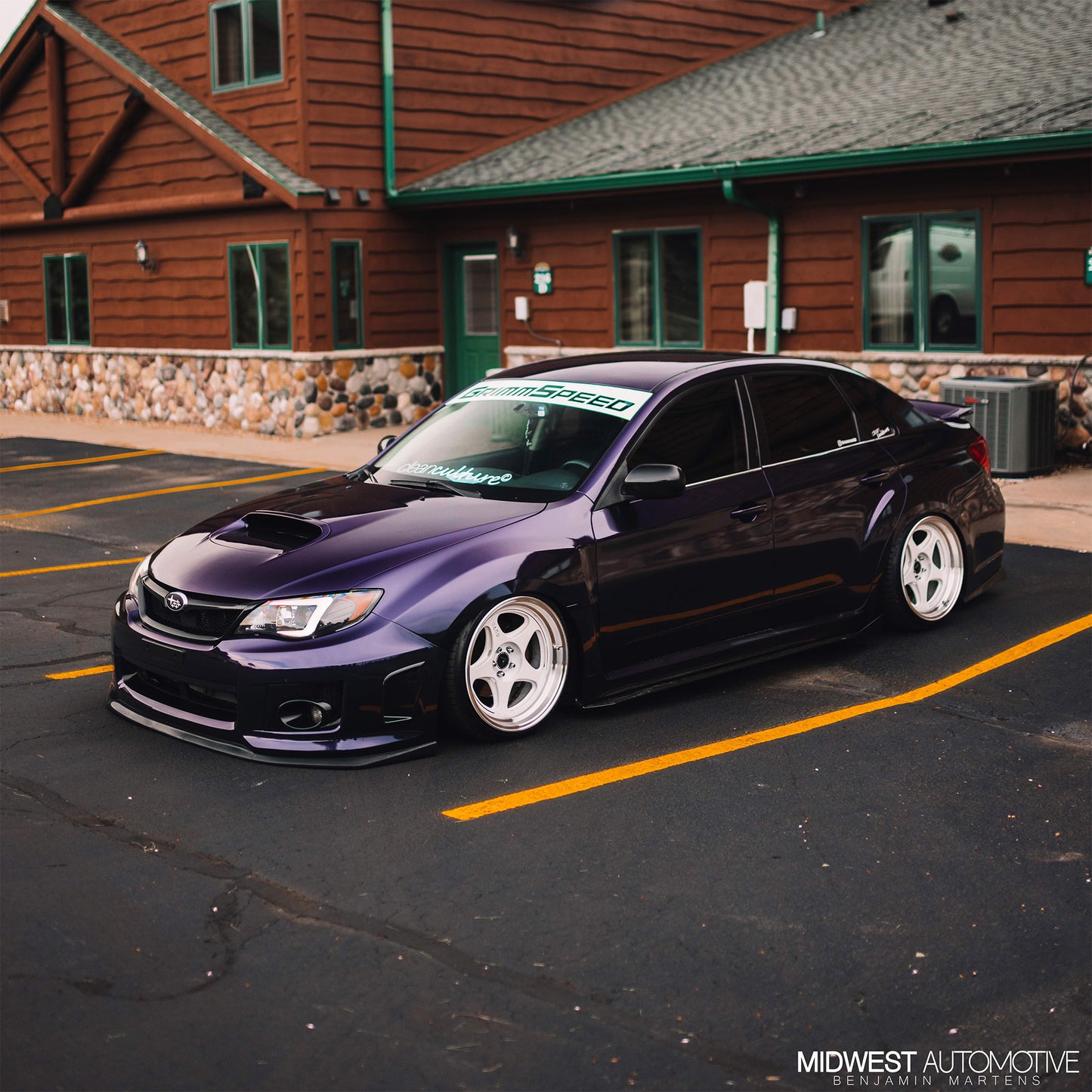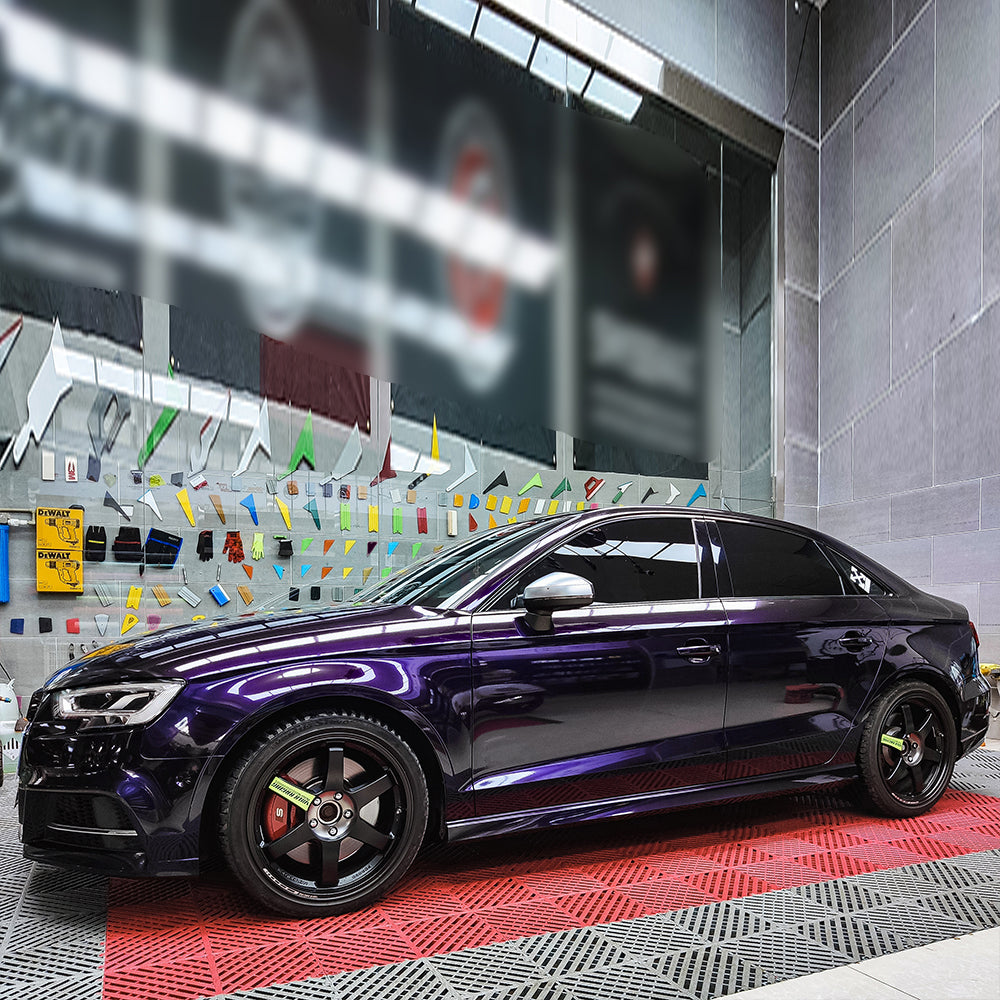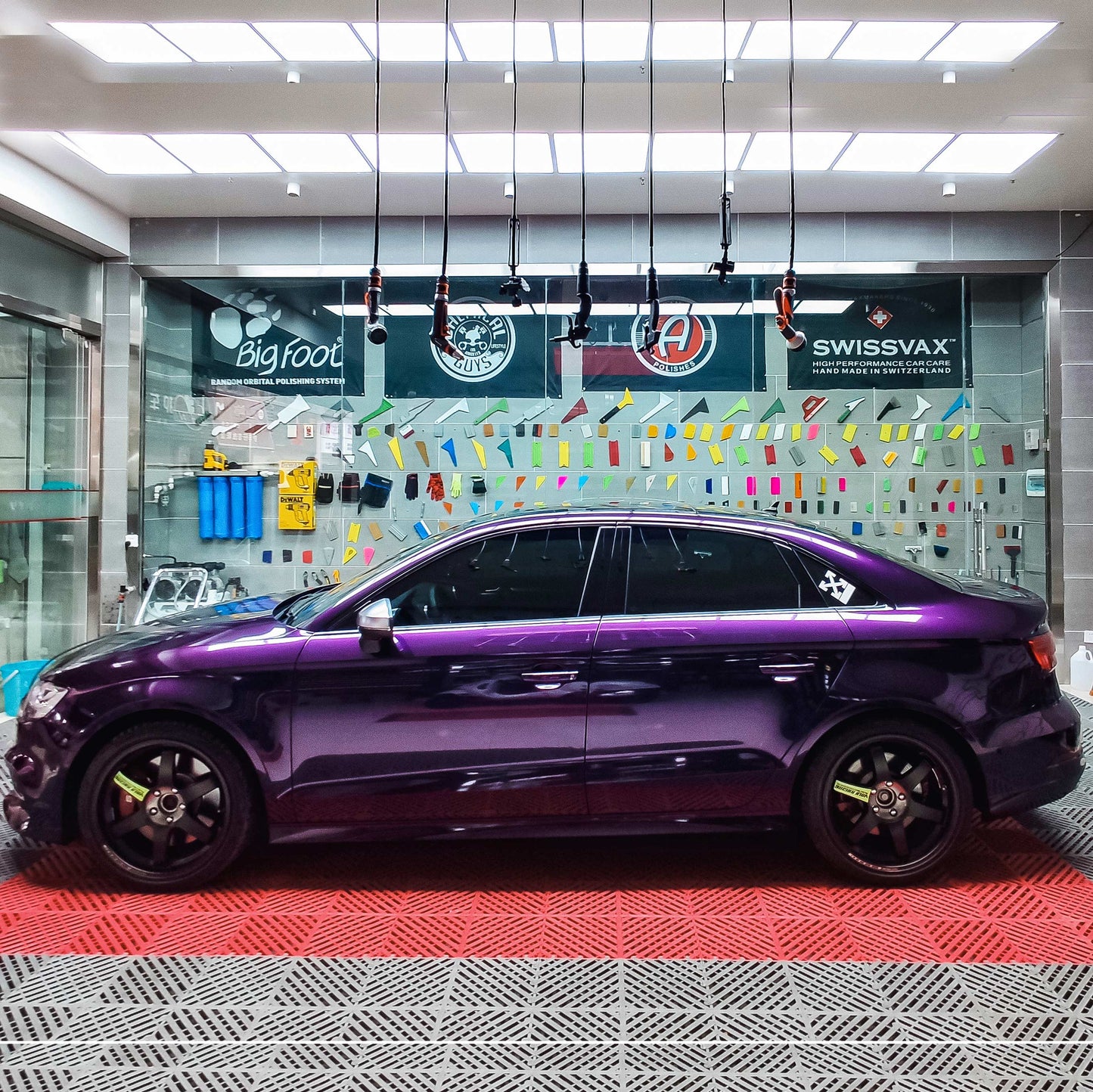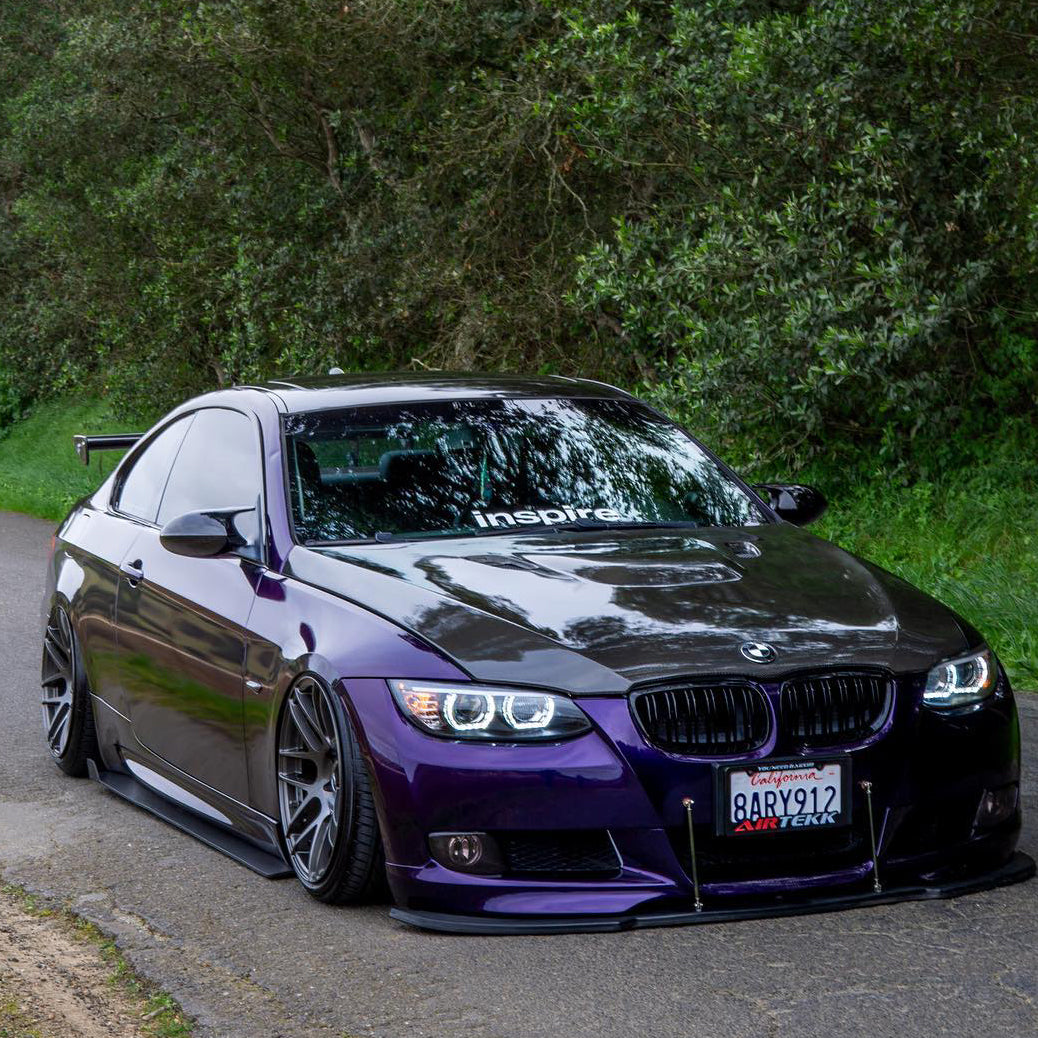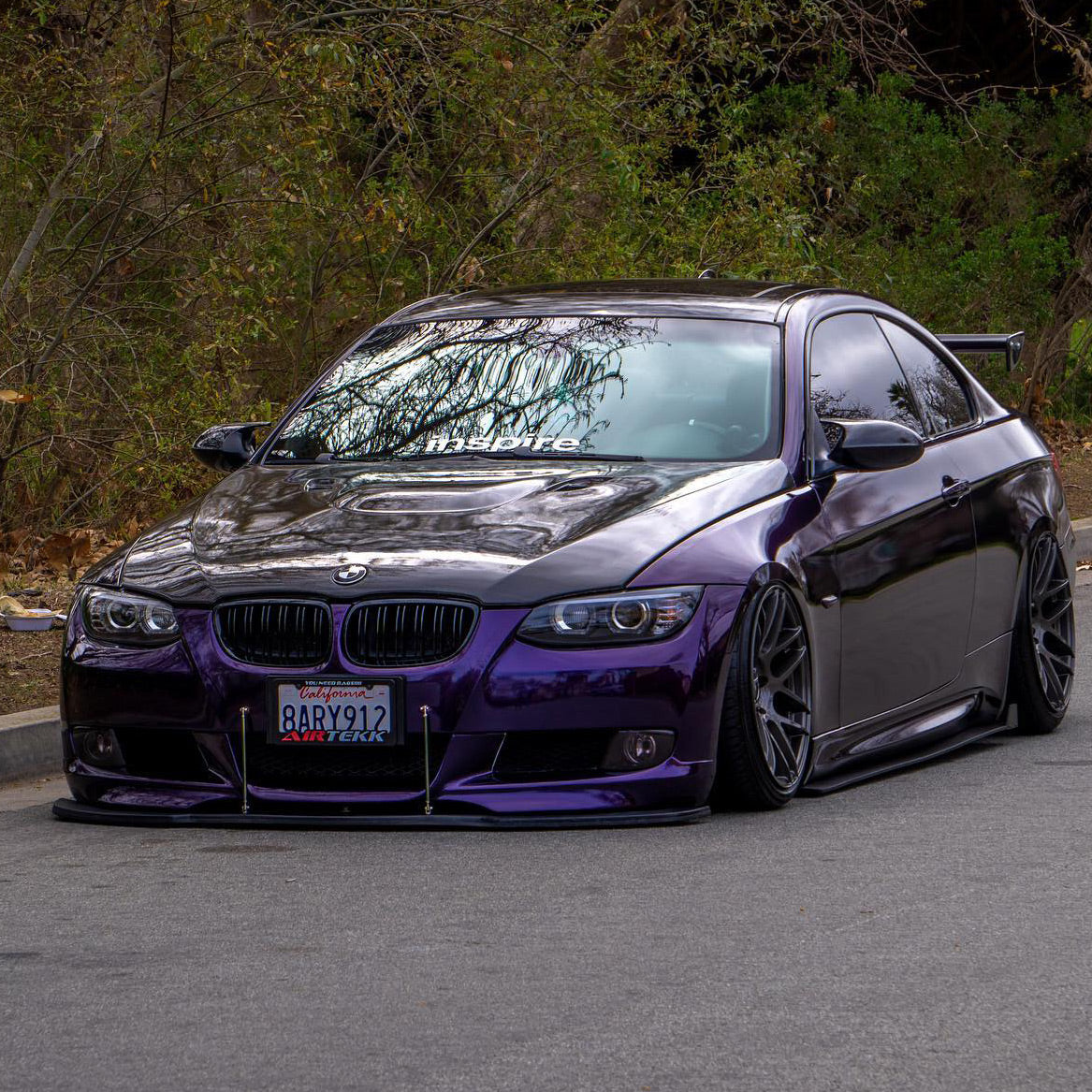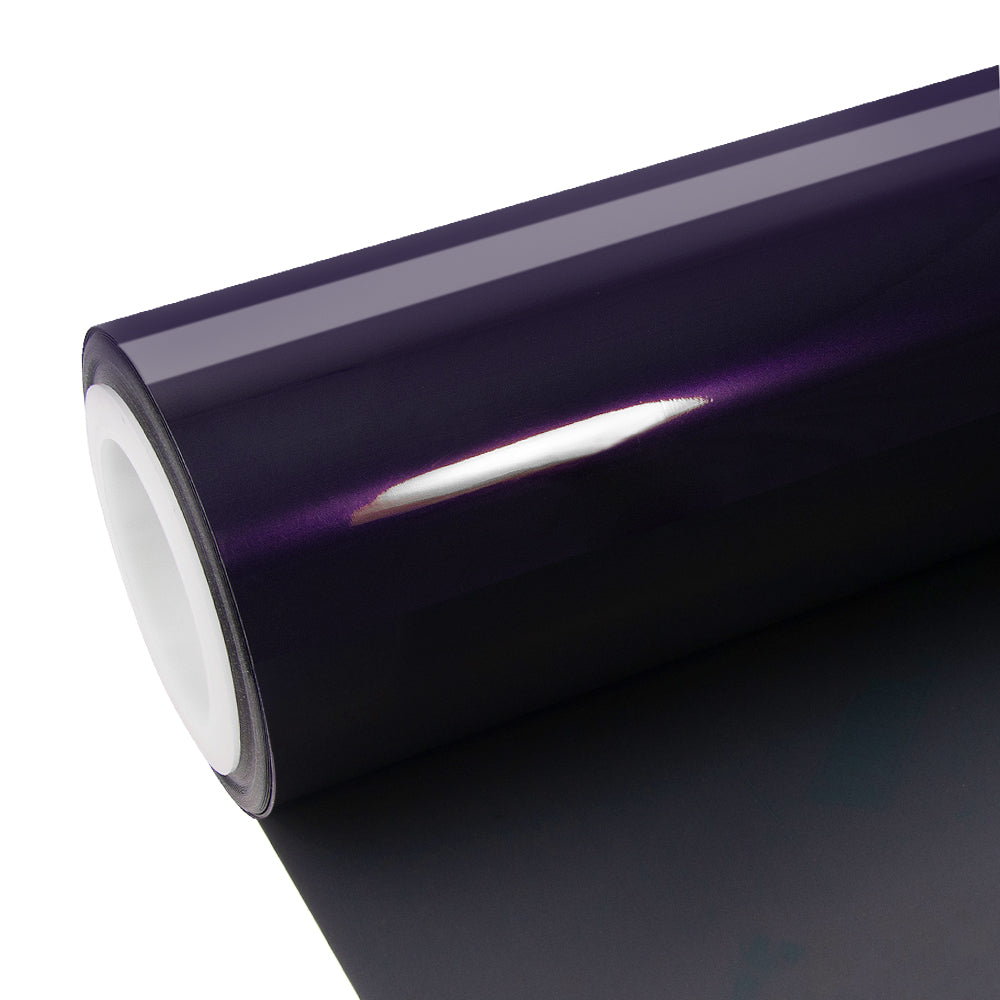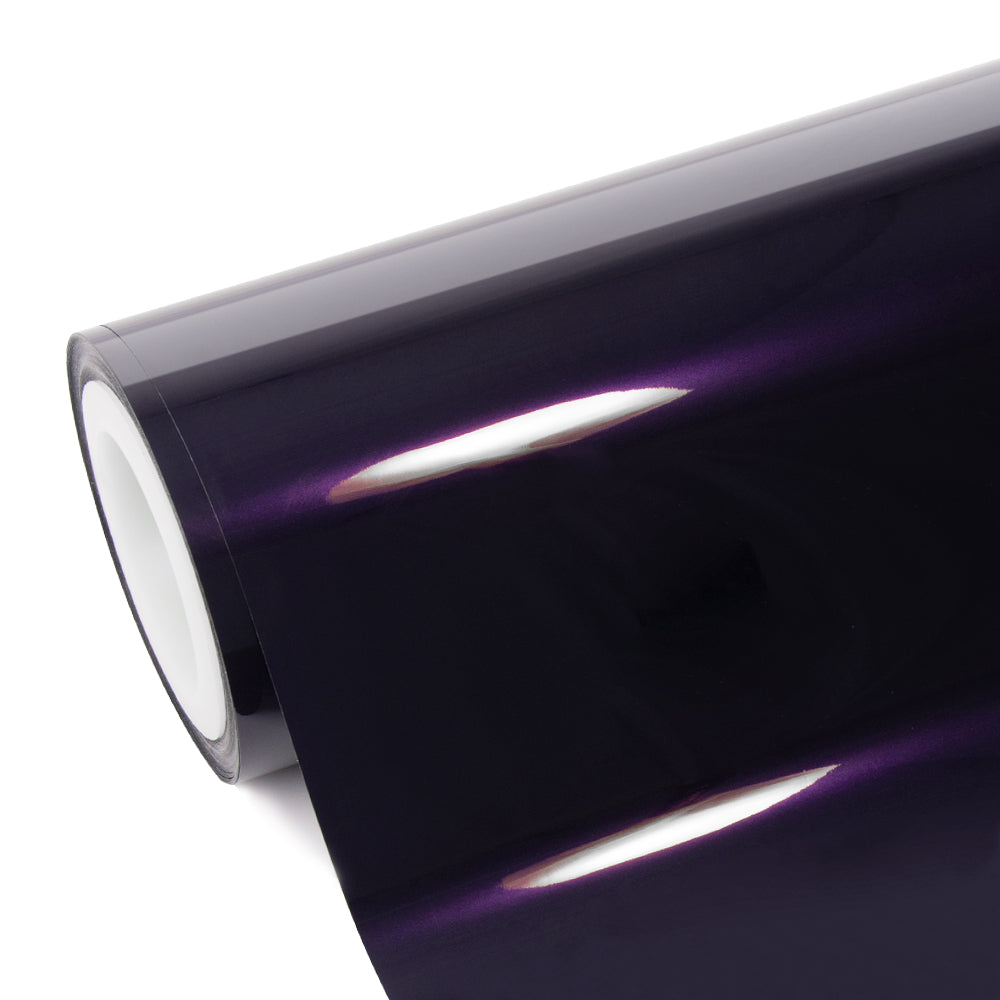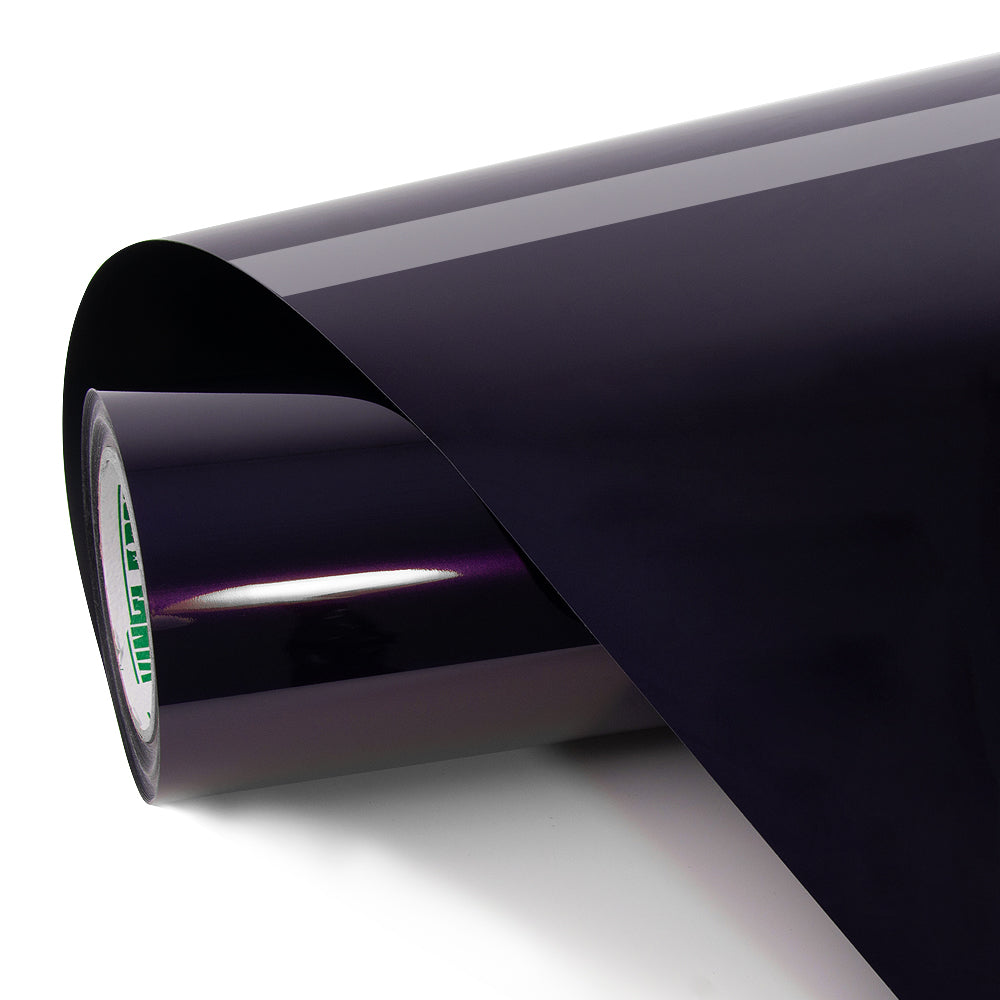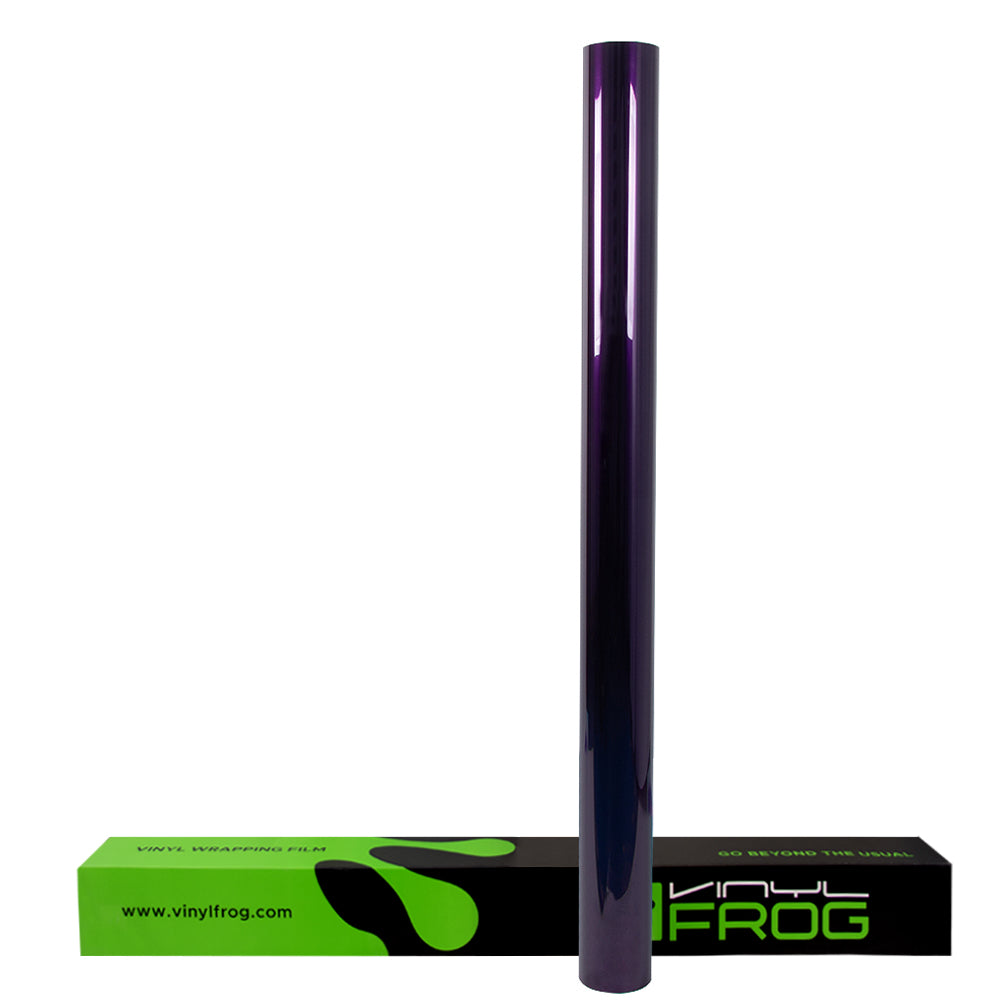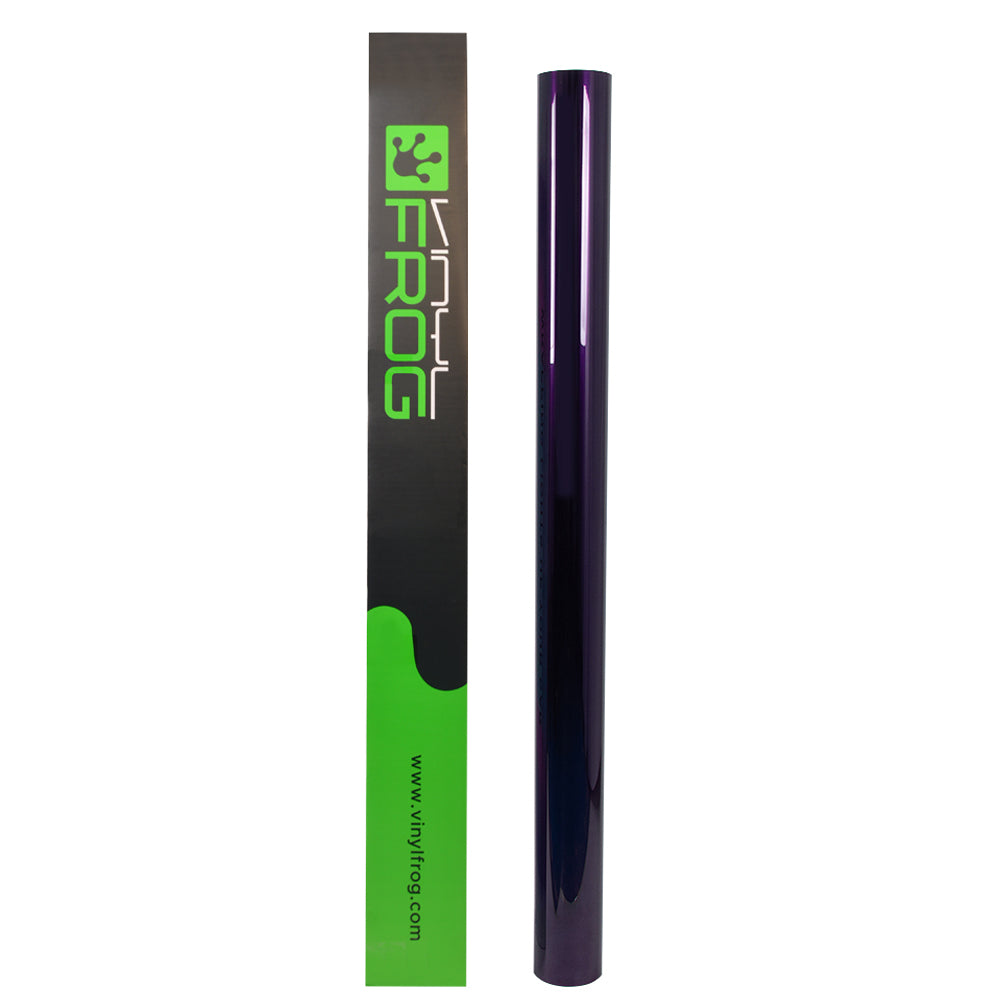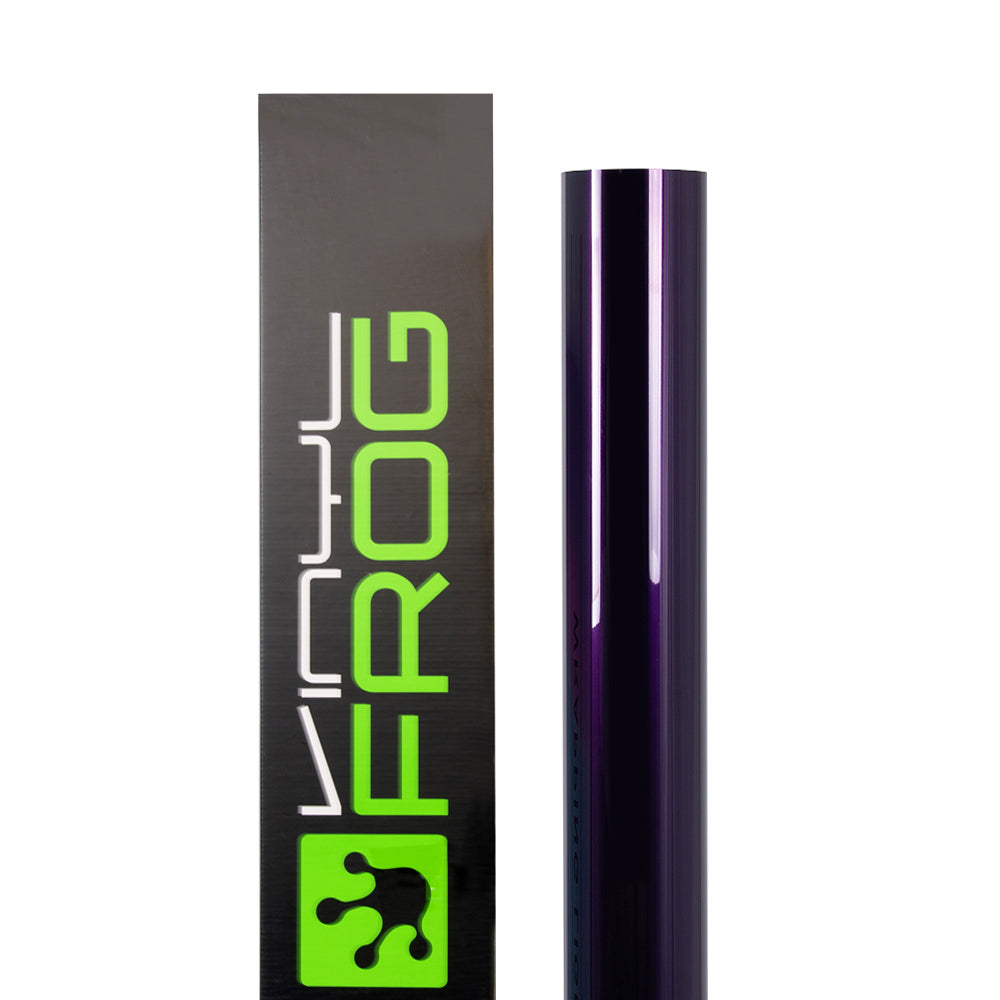 Glossy Metallic Midnight Purple Vinyl Wrap
Structure
4 Layer Strong Composition
Top Protected Film

High Grade Polymeric Vinyl

Pressure Sensitive Acrylyc Adhesive

High Quality 130um Plastic Liner
High Grade Polymeric Calendered Vinyl Film
Superior quality polymeric calendared vinyl

Suitable for use in a wide range of applications.

An ideal choice for both indoor and outdoor use.

Offers excellent cutting and weeding properties

Extremely conformable

Suitable for use on a variety of surfaces.

Excellent Durability
Bubble-free Application With Air Release Channel
Air Free Backing to swiftly lift, adjust and re-apply the vinyl on any surface for a perfect installation.
High Stretchability
30% Stretchability

Can be easily form back to original shape

Best for applying curved surfaces
OUR VINYL WRAP BENEFITS
Easy to Wrap
01
Remove Without Leaving Any Resudue
02
30% Stretchability for any curve
Sun Protection
Protect your car original paint from sun uv rays which drastically damage your car.
Anti Corrosion
Best Anti Corrosion Protection
Anti Stains
Protect your vehicle from debris and stains while on the road.
Recommended Uses
Car Wraps
Can be applied to all types of cars
Bike Wraps
Perfect for all bike types
Laptop Wrap
Protection and style for your laptop
Phone Wraps
Styles your phone with uniquiness
Furniture Wraps
Apply to furniture for extra durability
Appliances Wraps
Wrap your appliances for a classic feel
Specification
The Midnight Purple Metallic Car Wraps are designed to provide a high level of protection from the elements. They are water-resistant, UV protected, and feature an invisible air-release channel that can easily remove any bubbles during installation.

The Midnight Purple car wraps are made with a super-strong self-adhesive that eliminates bubbles and provides a smooth, seamless finish. The design is easy to apply, peel and stick.

Glossy Metallic Midnight Purple vinyl for car graphics and wraps can be used for both corporate and personal use. Use it to create an eye-catching mobile marketing car ad or give your prized possession a new and one-of-a-kind exterior makeover. This high-quality auto material will give a mirror-like finish to the exterior of your vehicle.

This full-color glossy auto wrap lets you take your passion for beautifully designed vehicles to receive a second glance from casual motorists to serious car enthusiasts. Best of all, you can let your imagination run wild, choose to decorate your exterior fully and completely, or simply accent certain portions like the hood or bumper. Either way, your vinyl makeover will catch everyone's attention.

This Glossy Metallic Midnight Purple vinyl is lightweight, easy to apply, and can be removed without damage to the surface underneath it. The roll includes instructions for application and details on the quality of the material. Use this vinyl in nearly any vehicle model, from classic cars and trucks to new models.

This glossy vinyl is easy to stretch with heat and cleans up easily. This vinyl is useful in assisting the smoothest application on bumpers, grille, moldings, side mirrors, and door handles.

Do your car a favor, and spruce it up with this wonderful Glossy Metallic Midnight Purple vinyl.
High gloss and smooth finish.

Easy to stretch with heat.

Easy to clean with soap and water.

Suitable for different types of glass.
Invisible air-release channel.

Easy to install and peel off.

High elasticity.

Good in a hot environment.
Make every head turn and draw attention to your car with our Glossy Metallic Midnight Purple Vinyl wrap. It's an easy way to add some style and personality to your car or truck without spending a lot of money. Midnight purple vinyl is also durable enough to withstand any condition and it doesn't fade over time as paint does. The vinyl can be removed at any time without affecting the paint underneath. This means you can change your vehicle's look as often as you like! The shine of this vinyl wrap really stands out in the sunlight and transforms your car into something truly special.
The vinyl is also weather-resistant meaning it will not fade in sunlight or deteriorate from the elements during the winter months. The color works well on any type of vehicle, from cars to trucks and even motorcycles. If you have a sports car or luxury vehicle, then this might be the perfect color for you. This vinyl wrap is available in different sizes, which makes it easy to install on even the largest vehicles.
Features Glossy Metallic Midnight Purple Vinyl Wrap
This is a high-quality, durable vinyl wrap. The vinyl has a glossy metallic finish

It can be used on car wraps, motorcycles, boats, bikes, and more!

Easy to install

UV resistant - Will last for years without fading or peeling off.

Perfect for outdoor use.

It can remove with no sticky residue left behind.
The Glossy Metallic Midnight Purple Vinyl wrap is a waterproof vinyl wrap that is designed to protect the exterior of your vehicle from fade, oxidation, and fading due to natural weathering.
| Importants | Details |
| --- | --- |
| Recommended application tools | Squeegee, buffer, knife, masking tape, heat gun, magnets, gloves, IRR thermometer, IRR heater |
| Application method | Standard methods for calendared films. No overstretching and overheating and Post heating is necessary. |
| Post-heating temperature | 110°C flat surfaces, 130°C curves, and overlaps |
| Aftercare | PH neutral, Avoid wax or solvents |
Standard Size & Appearance
Classification
Unit
Spec
Remark
Thickness
Top protected film
um
36±2%
PET/PVC
Surface materials
um
120±2%
High-grade PVC-Polymeric
Glue
um
30±2%
High-quality Solvent-based
Release liner
um
180±2%(paper)/
130±2%(plastic)
-
Surface
-
Opaque
-
Width
mm
1520±0. 01%
-
Length
mm
1800+1%
-
General Properties
Features
Test Method
Results
Release force
N/25mm
25℃ and 50%
0.12
Initial tack
g/25mm
under 26℃ and 64%, GB31125-2014
1360
Peel Strength
N/25mm
25℃and 42%, GB/T2792-1998
7.05
Holding power(h)
25℃ and 50%, GB/T4851-1998
72.09
Shelf life
stored in +10°C to +20°C, relative humidity 50%, in original package, away from direct sunlight, clean and dry place
2 years
Application temperature
/
+20℃ to +30℃
Aging Test 1
7 days under 65°C
No adhesive residue with heat
Aging Test 2
10 days under 65°C
No adhesive residue without heat
Shrinkage
/
less than 4%
Worldwide Shipping
We Ship Worldwide Express Shipping
Money Back Guarantee
100% satisfaction Guaranteed with our Quality Products
Support
Pro Active Customer Support to resolve your query asap.