Add an additional description to your product option. Ex: Size guides, and other common questions.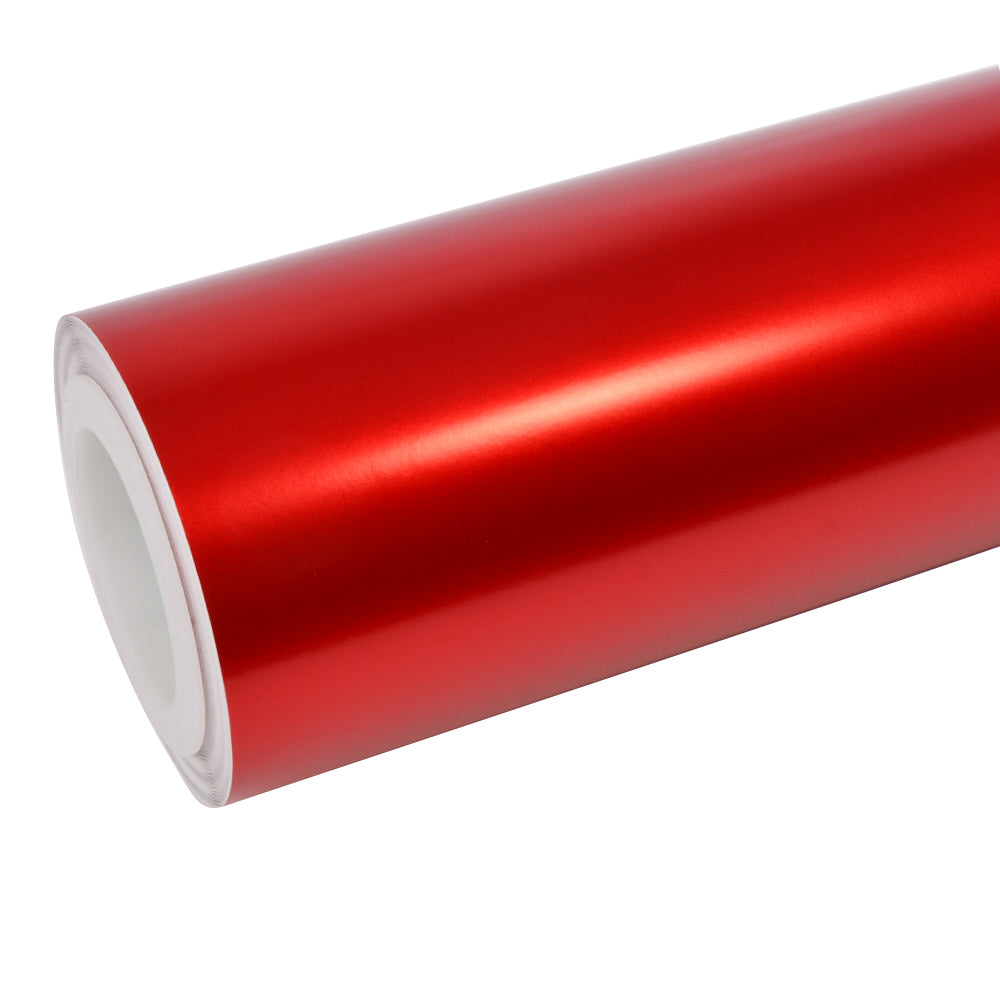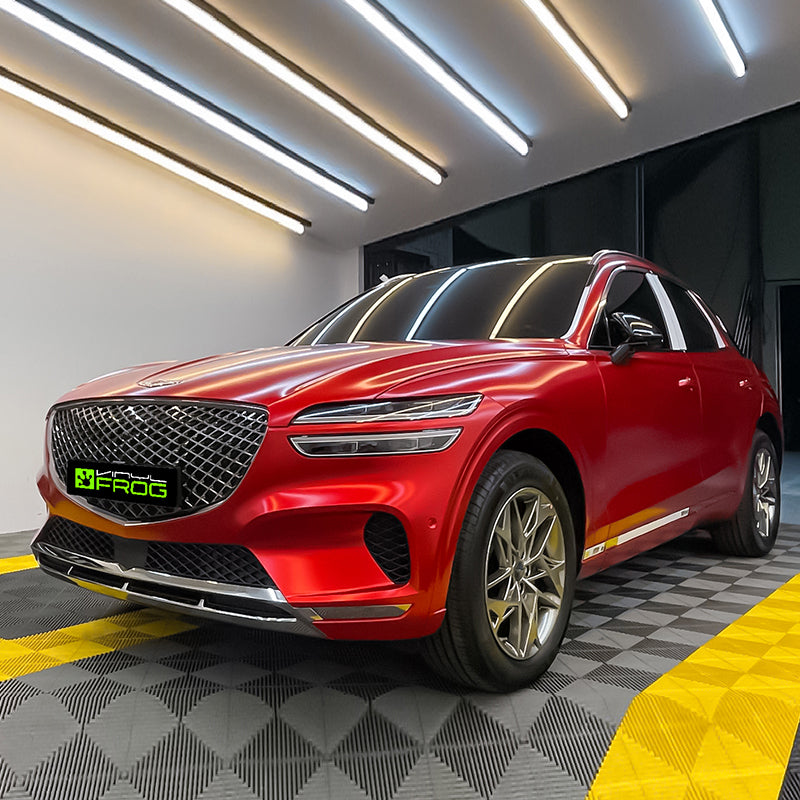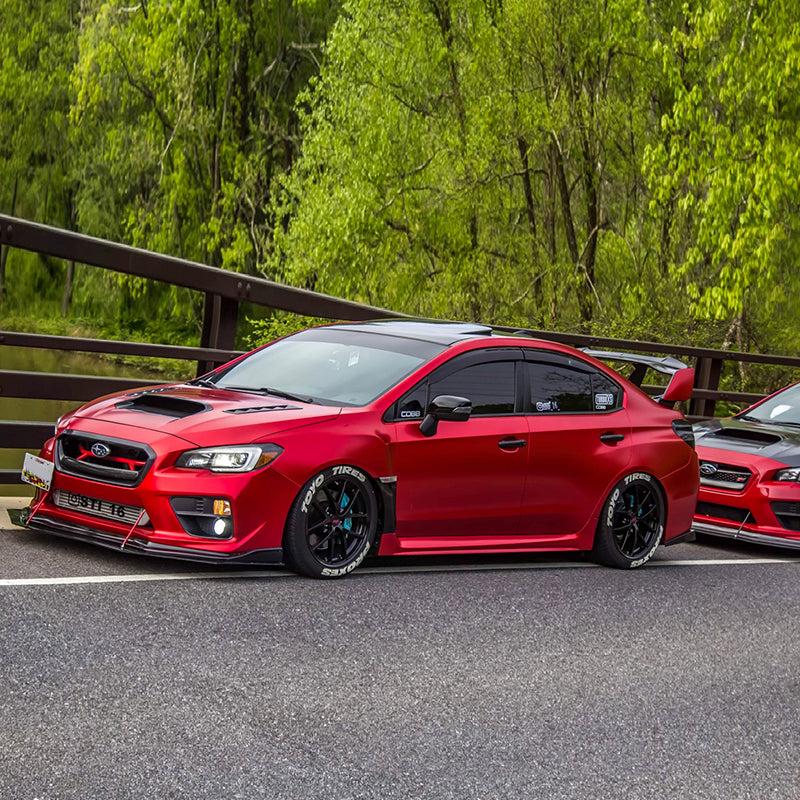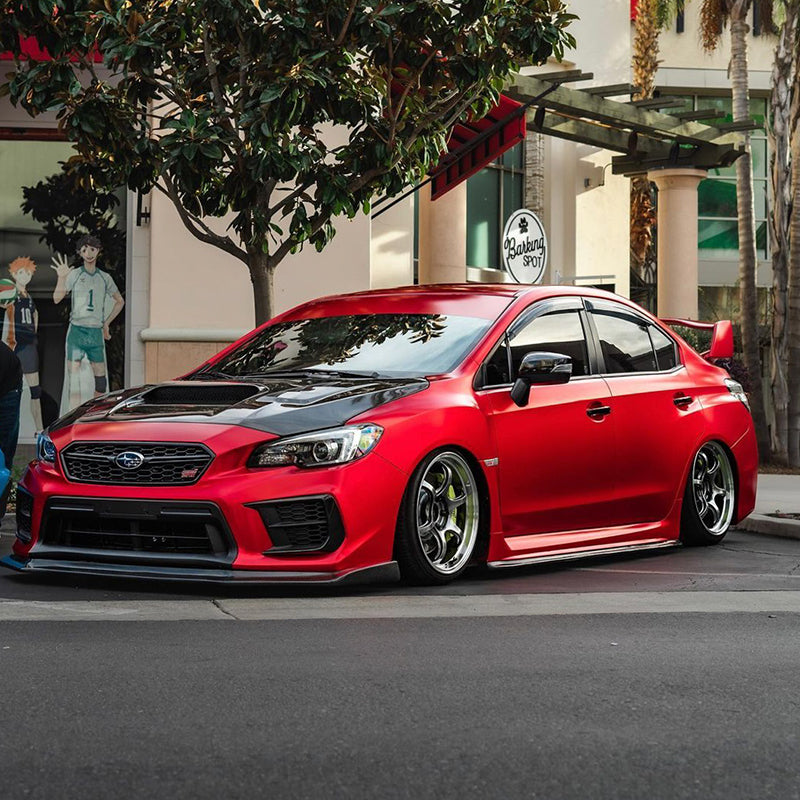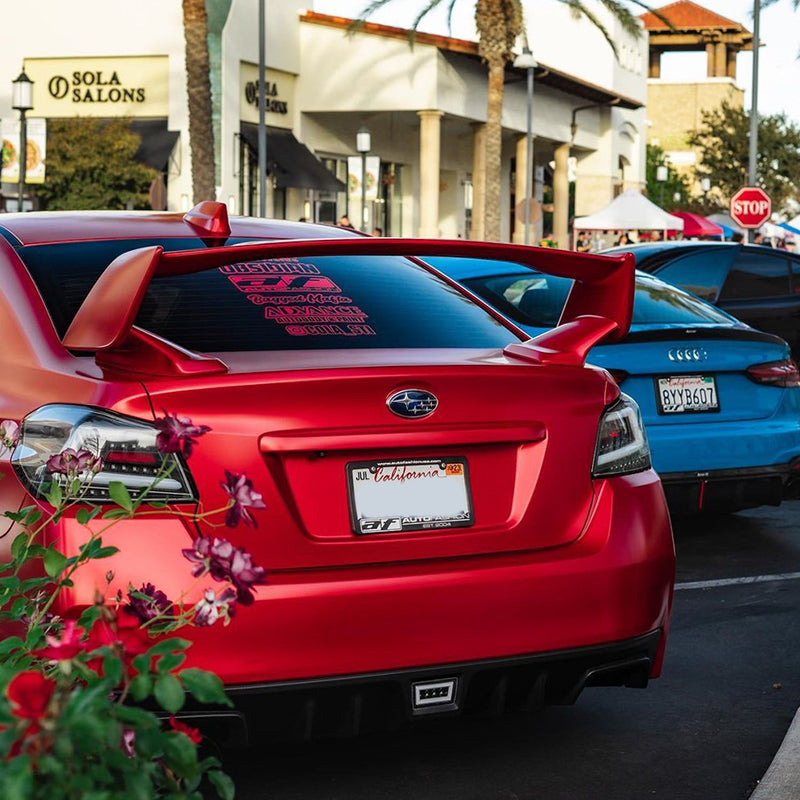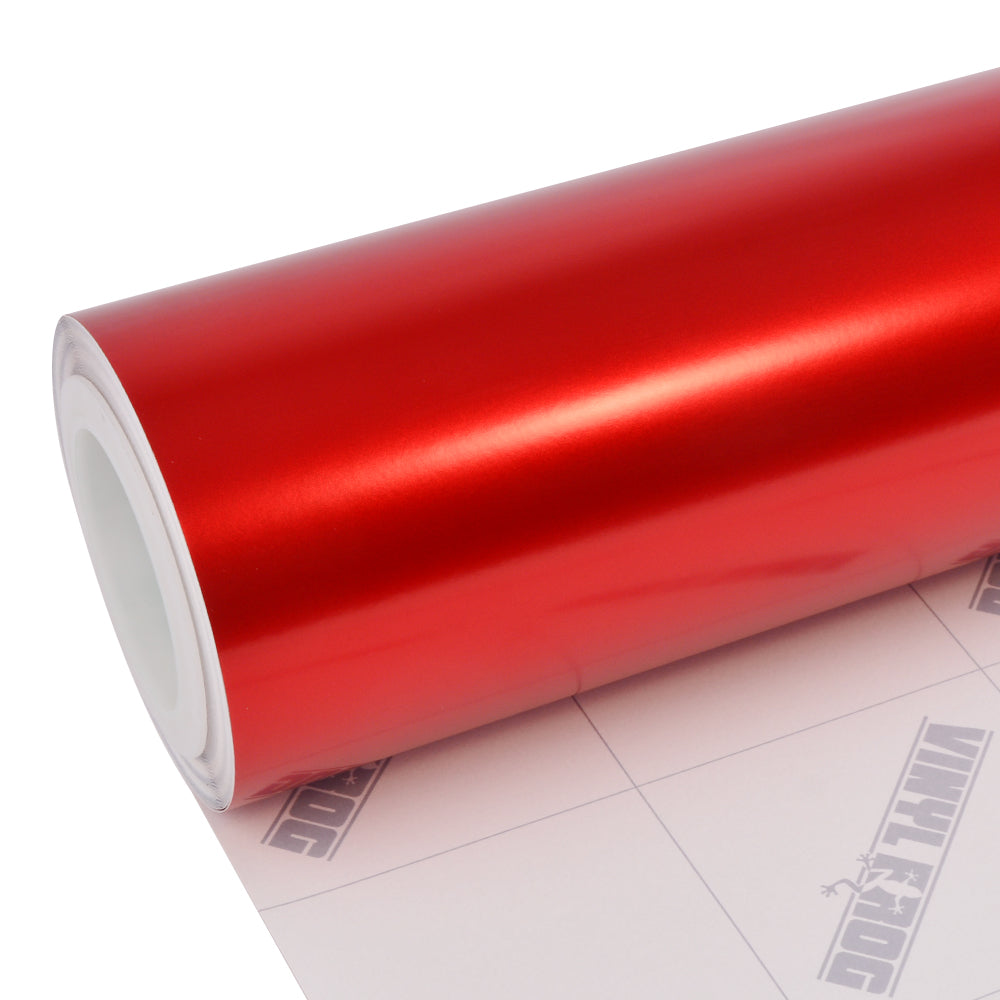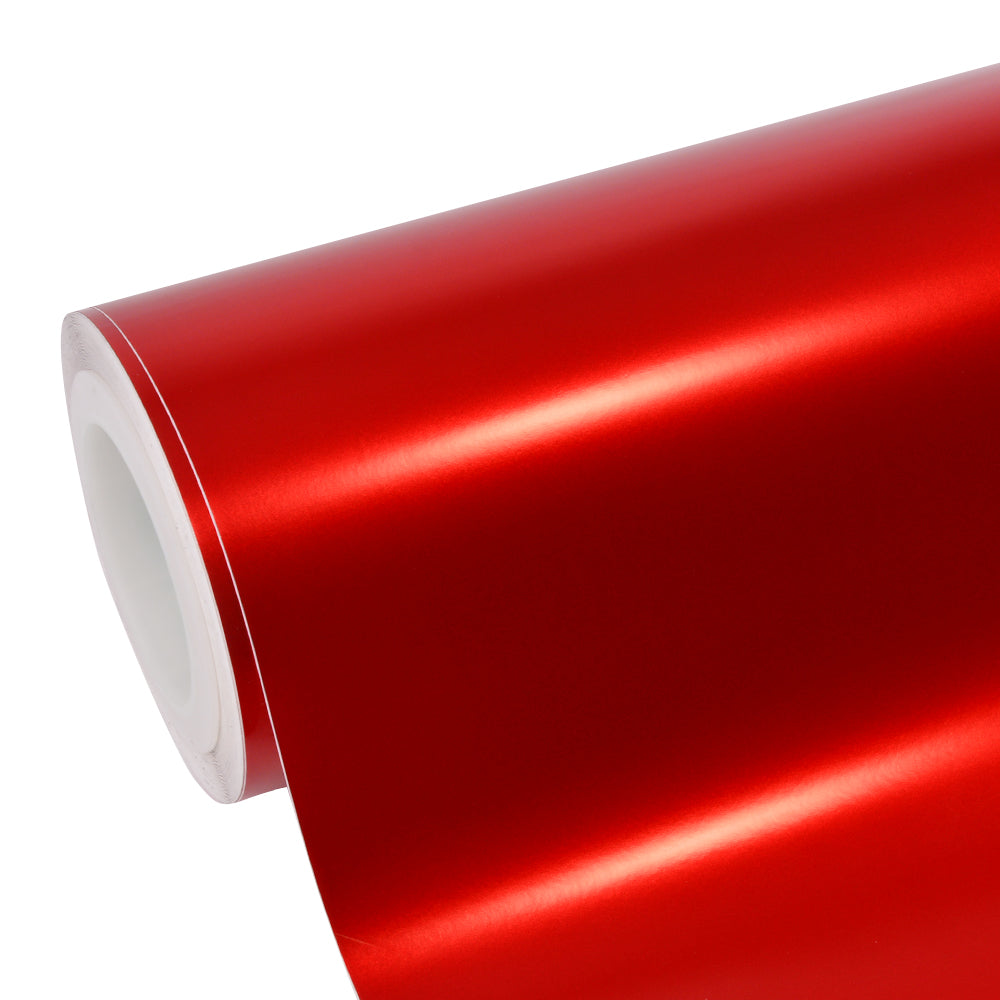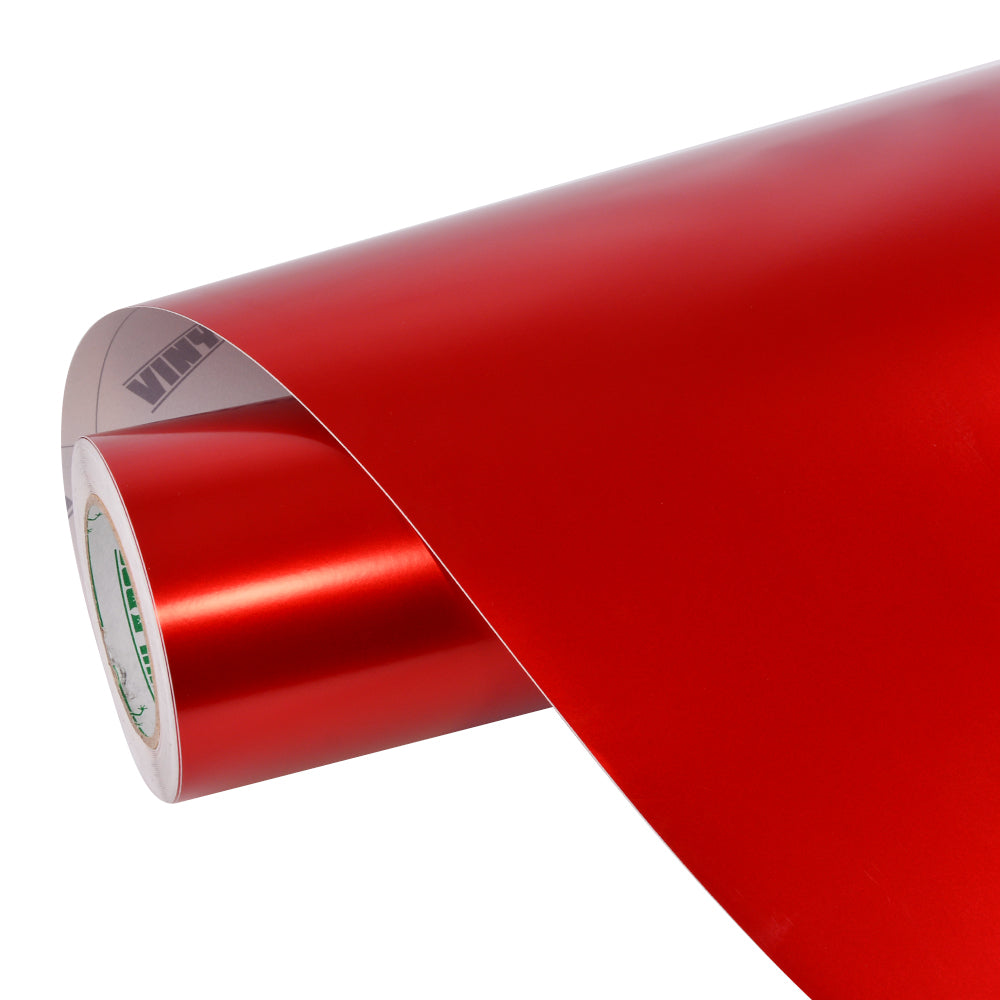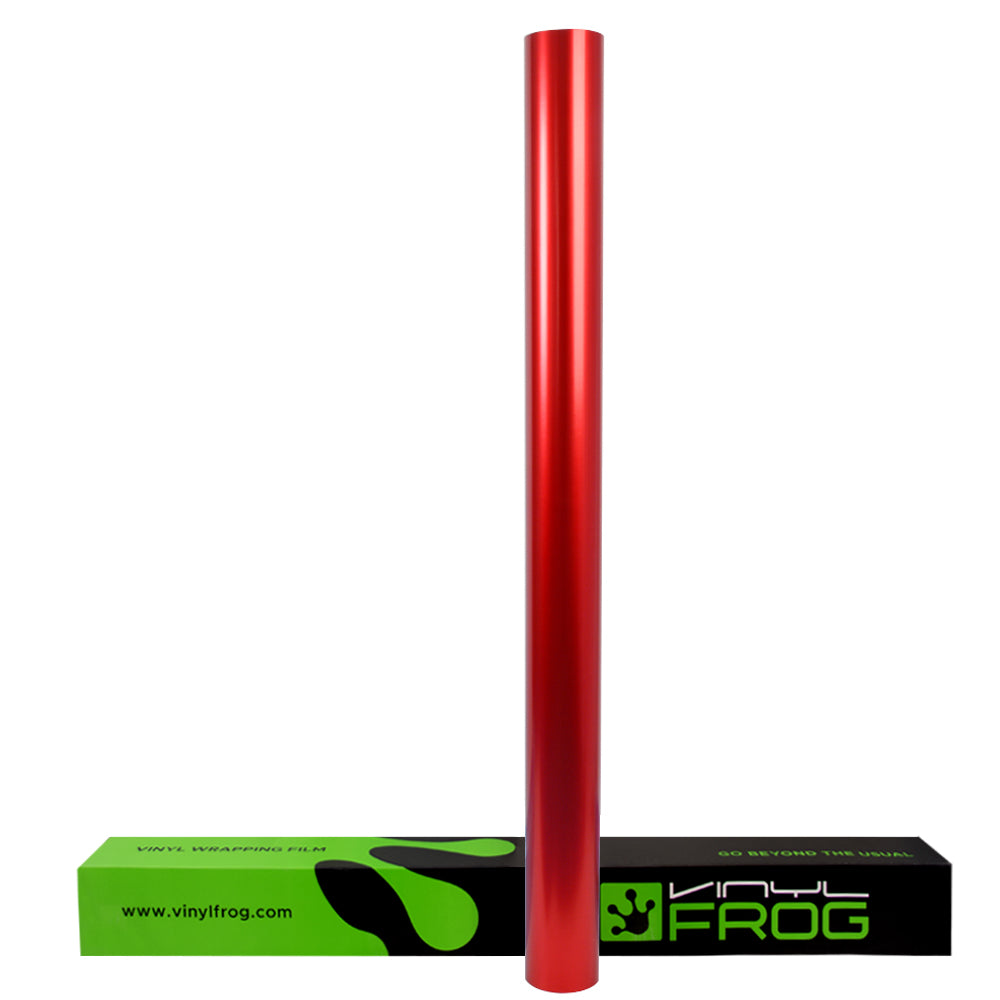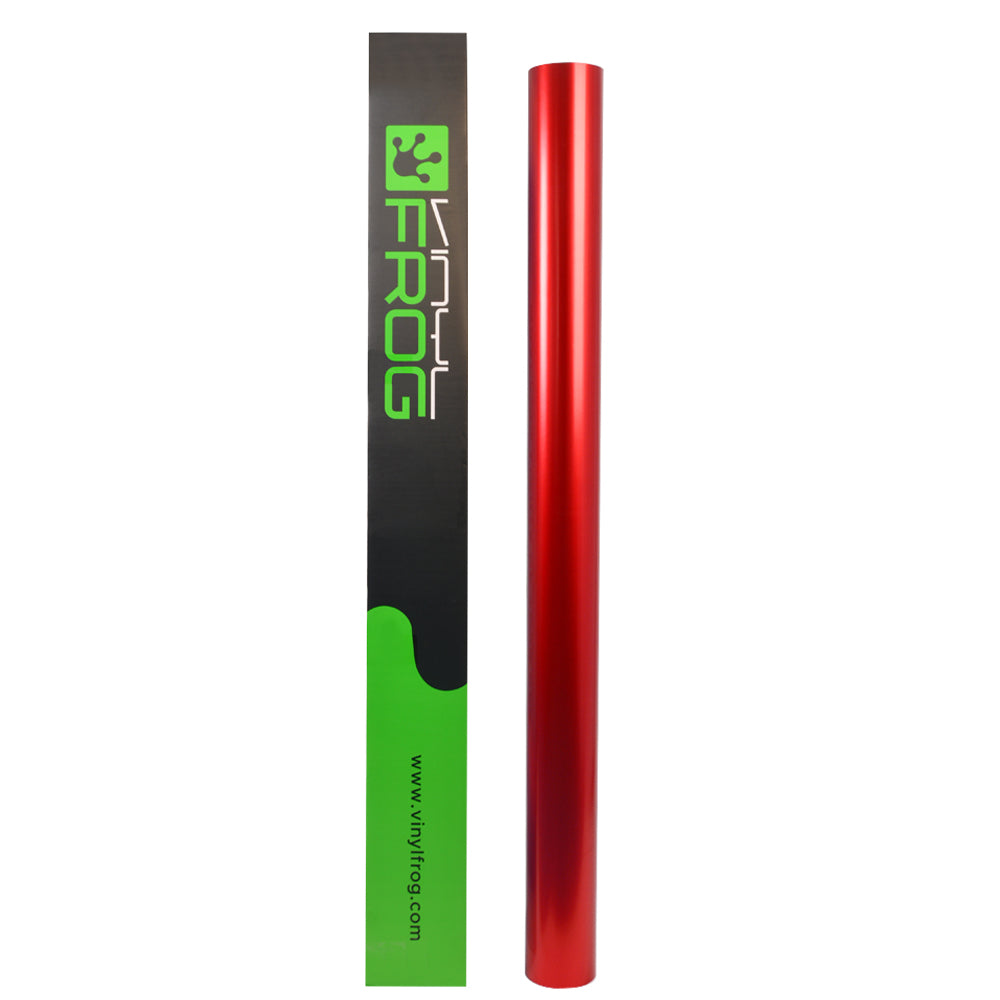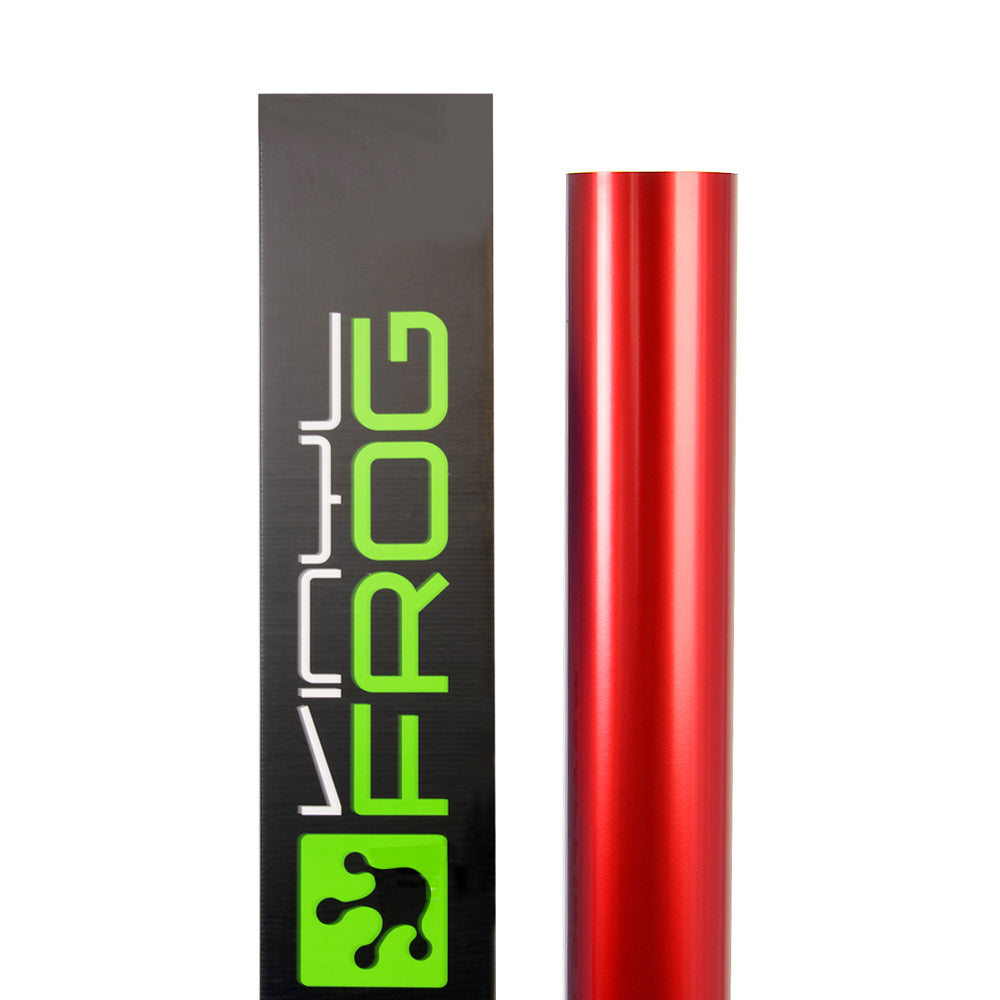 Satin Chrome Red Vinyl Wrap
Description
A deep, vibrant shade of crimson with a silken lustrous finish, Vinyl Frog's Satin Chrome Red vinyl is a timeless classic that accentuates the façade of your vehicle adding a bold and extravagant look. The smooth satiny surface paired with a subtle shine will surely mesmerize the onlookers when you take your vehicle out for a spin. 
The bright red hue of our satin chrome vinyl embodies power and energy and is often associated with luxury and high performance. It presents an irresistible blend of passionate vitality and refined elegance and draws the eye with its deep and velvety red base that lends it a luxurious and sophisticated texture. It has become the go-to color for many car enthusiasts, especially for those looking to create a dramatic and striking accent. 
Our Satin Chrome Red vinyl, made from premium grade polymeric calendared film, has the same effect. It is ideal for both full and partial wraps and creates a harmonious balance between boldness and subtlety, allowing your vehicle to stand out and make a deep visual impact.  
Our vinyl film is highly durable and long-lasting. It is thin and malleable, and can easily conform to complex curves and contours swathing the body of your ride in a passionate embrace. With a high tack, acrylic adhesive backing, it creates a strong bond with the surface of the vehicle acting as the second skin. 
It protects your vehicle's original paintwork from scratches, corrosion, rock chips, and other debris that can cause damage while driving on the road. It also shields against the detrimental UV rays consequently keeping the original paintwork in pristine condition and the resale value intact.
Our Satin Chrome Red vinyl is not only a trendy and eye-catching color but also easy to apply. It is medium stretchable and has an air release channel, which provides a seamless and smooth wrapping experience with no bubbles or creases. In case of errors and wrinkles, you can slide or reposition it without any hassle. Once firmly applied to the desired area, a heat gun can be used to activate the adhesive so that it adheres perfectly to the exterior of the vehicle. When it's time to remove or you feel like revamping the look again, it can be easily taken off without leaving behind any residue. 
Our Satin Chrome Red vinyl is a stunning and captivating option for those looking to elevate the appearance of their vehicle. It is available in different roll sizes from 5ft x 3.28ft to 59ft so you can buy as much as you need without worrying about wastage. You can even create a two-toned look with it in contrast with other vinyl films in a different shade. This will add an exquisite design element to your vehicle making it highly distinctive. 
Our Satin Chrome Red Vinyl signifies confidence and vitality. It commands attention, evoking a sense of power and dynamism while retaining an air of grace. Let your vehicle exude undeniable magnetism that speaks to both modern sensibilities and timeless aesthetics. Buy it now to create a sleek and unique statement and redefine the outlook of your vehicle.
Features And Specifications:
Durable and long-lasting.

Eco-friendly high-grade polymeric vinyl.

Water and weatherproof.

Heat and UV resistant.

Easy to apply and maintain.

Pressure-sensitive, robust acrylic adhesive.

Easy to reposition and slide.

Stretch capability up to 30%.

Equipped with air-release channels for bubble-free installation. 

Sizes available: 5ft x 3.28ft. 5ft x 10ft, 5ft x 16ft, 5ft x 33ft, 5ft x 49ft, and 5ft x 59ft.

Finish: Smooth monochrome satiny with a subtle sheen.

Packaging: Roll
Things You Should Know:
How Much Vinyl Needs To Wrap Your Vehicle
Video
Structure
Material
High Grade Polymeric Calendared Vinyl Film
Fashionable, Stunning Color
With Air Release Channel
Bubble-free Application
Slideable; Repositionable
Medium Stretchable
The Maximum is 30 %
Easy To Wrap
Functions
▲ Standard Size & Appearance
Physical properties 
▲ General Properties
Recommended application tools: Squeegee, buffer, knife, masking tape, heat gun, magnets, gloves, IRR thermometer, IRR heater
Application method: Standard methods for calendered films. No overstretching and overheating and Post heating is necessary.
Post-heating temperature: 110°C flat surfaces, 130°C curves, and overlaps
Aftercare: PH neutral, Avoid wax or solvents

CAUTION!
The images, colors, and finishes on the screen are approximate. For the real representation of the product always check the color swatch.