Add an additional description to your product option. Ex: Size guides, and other common questions.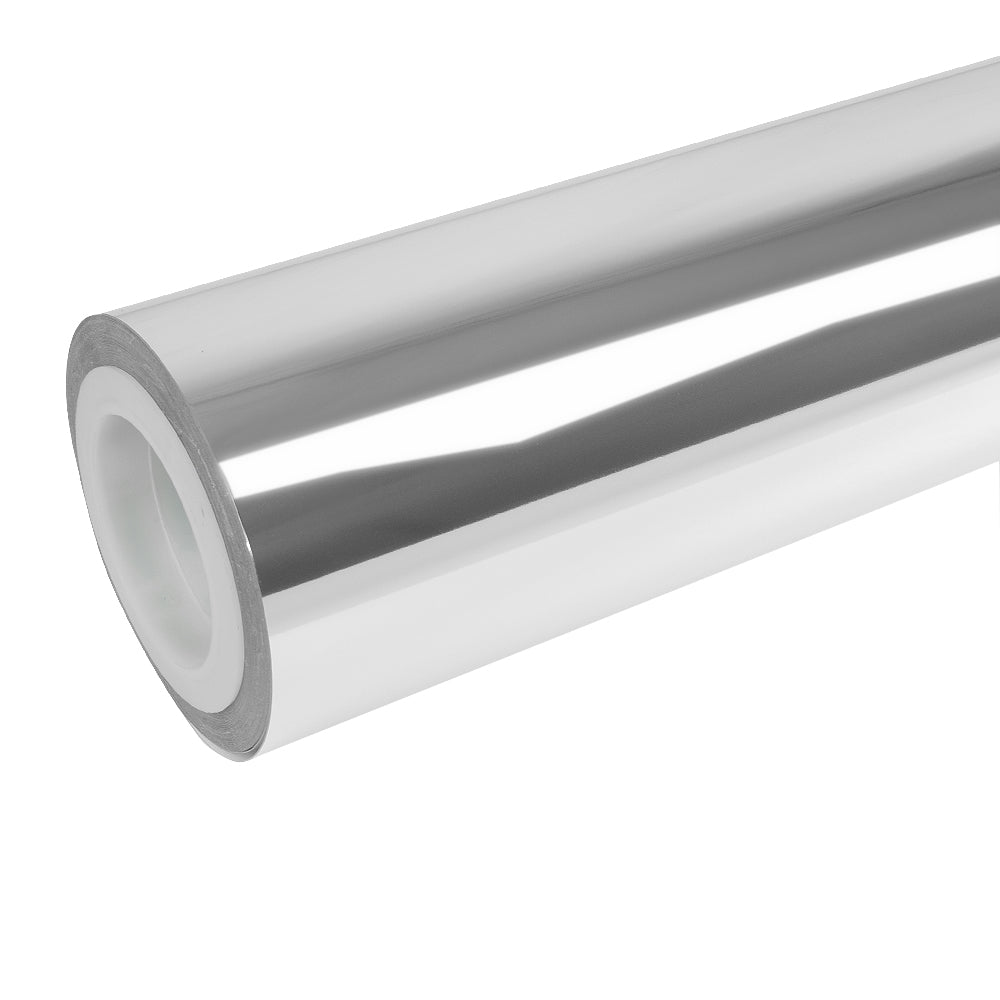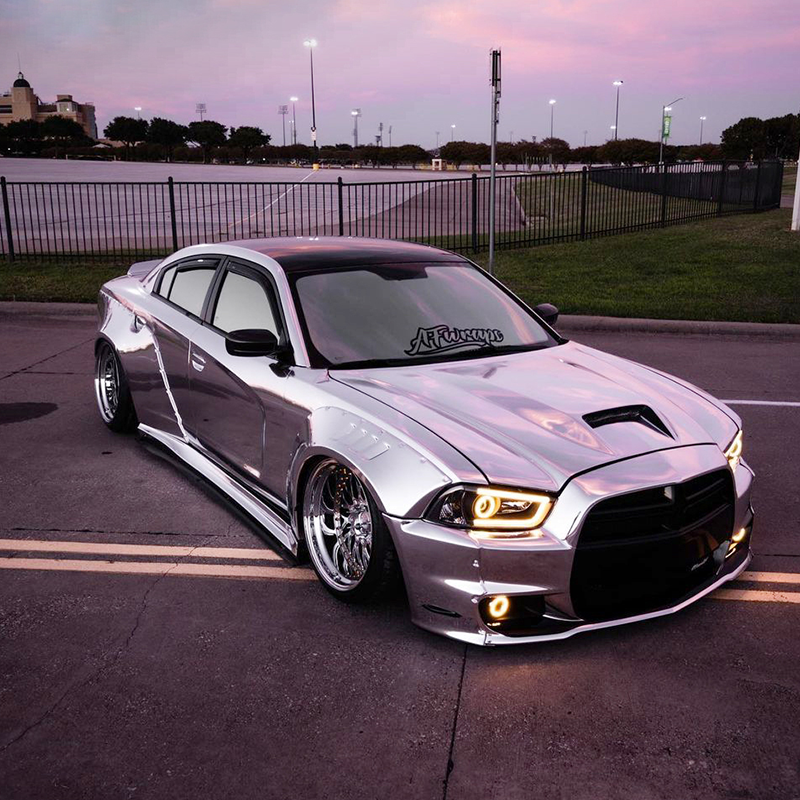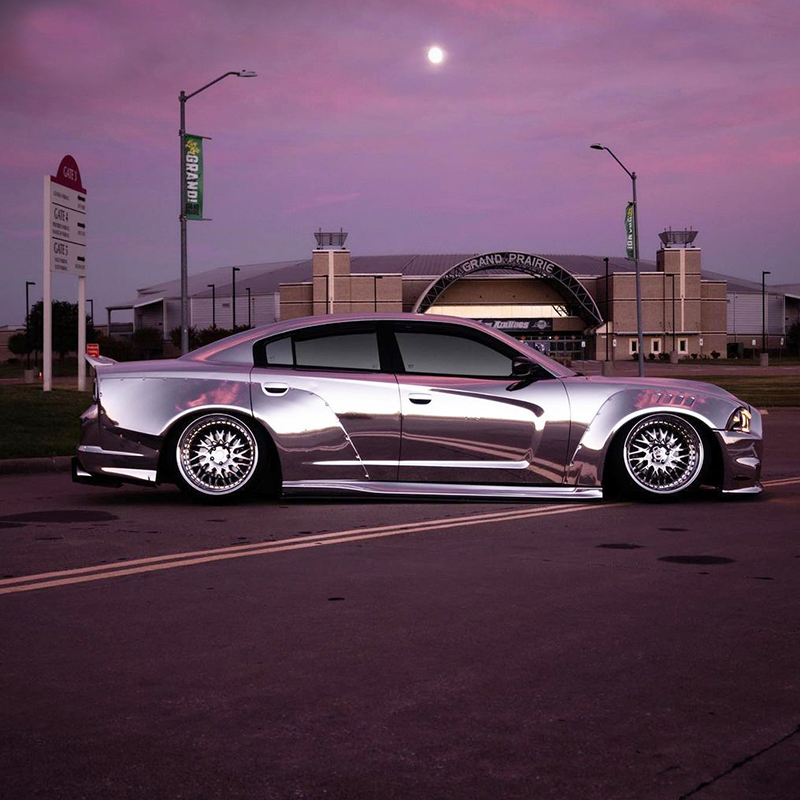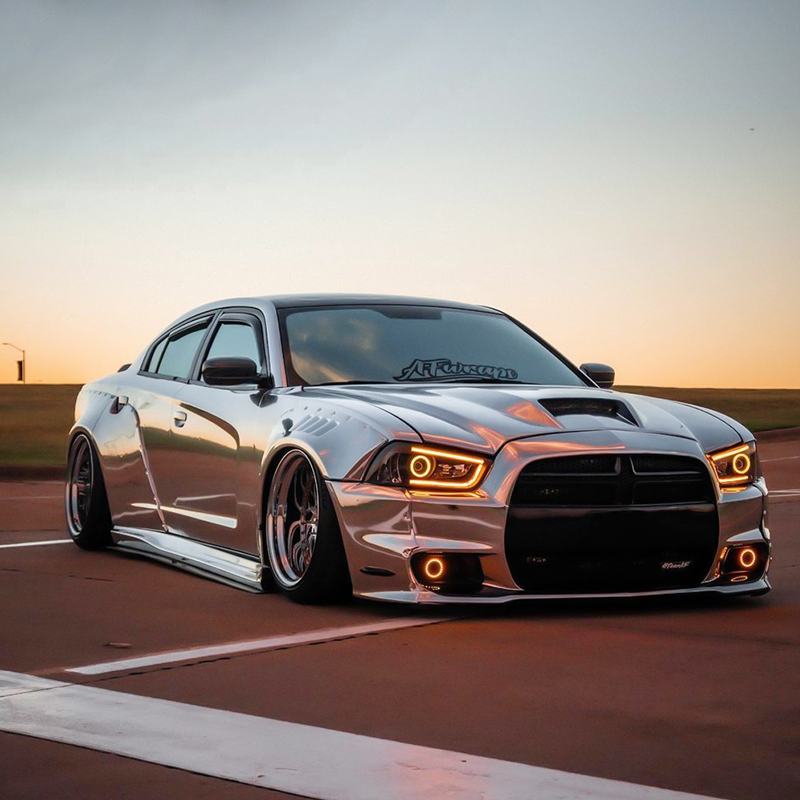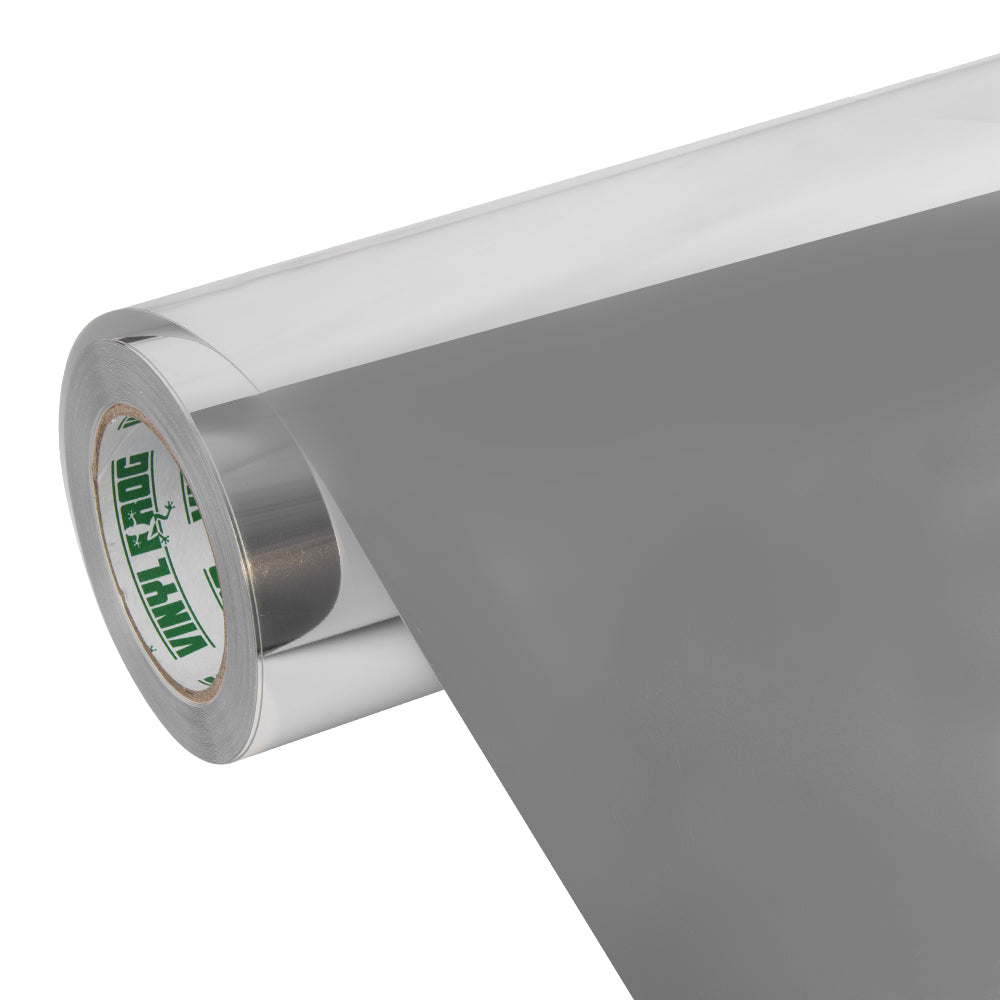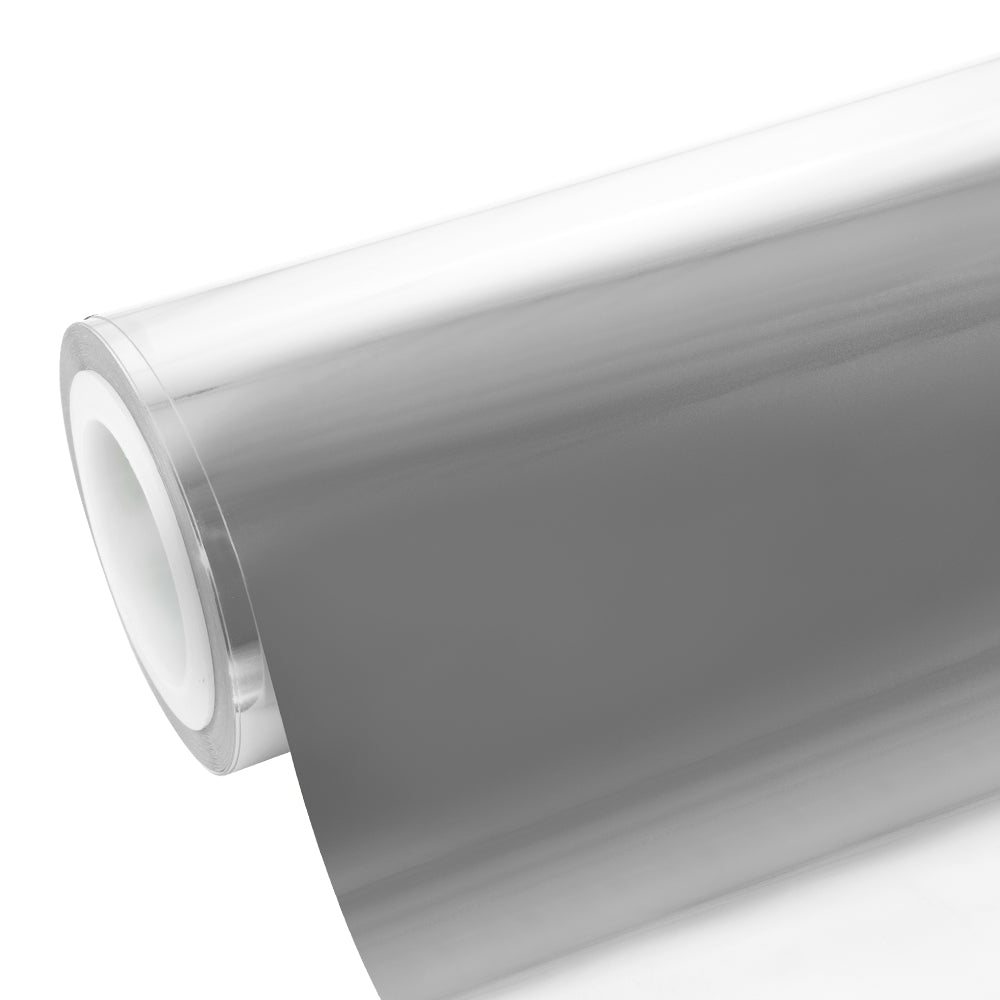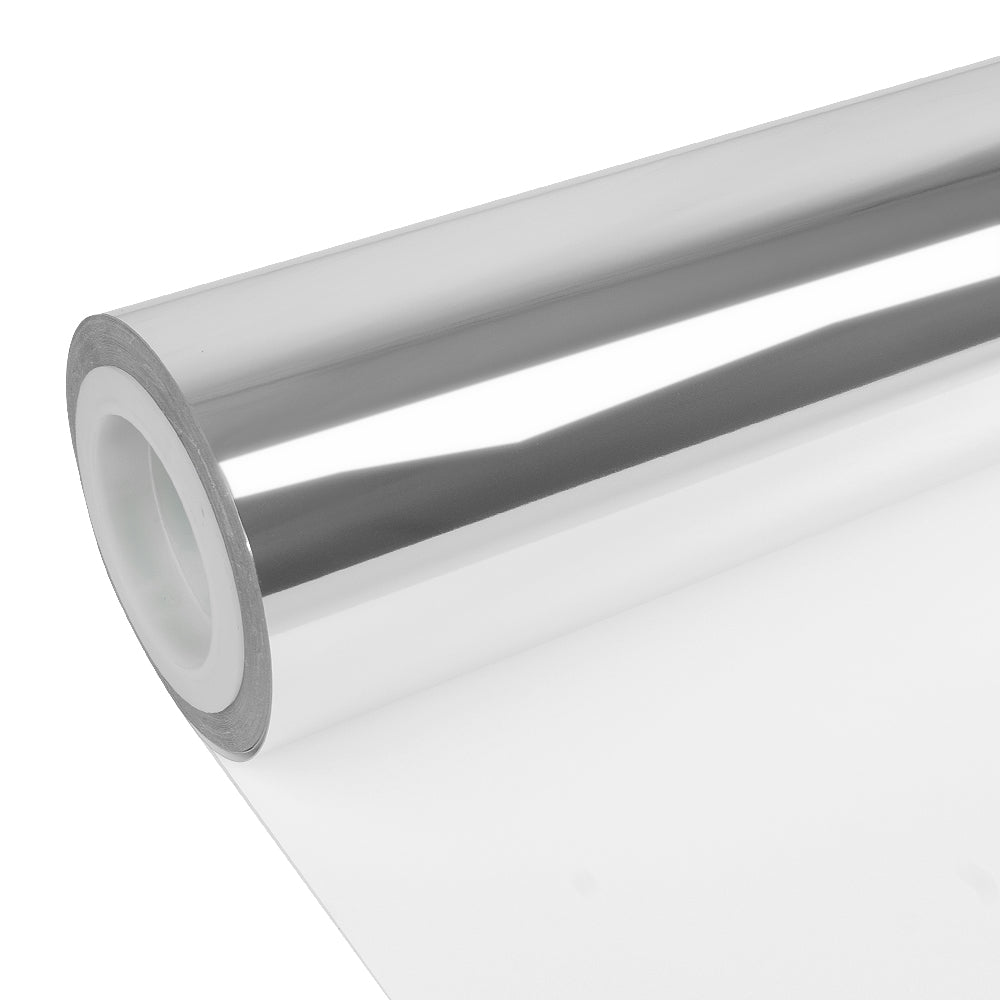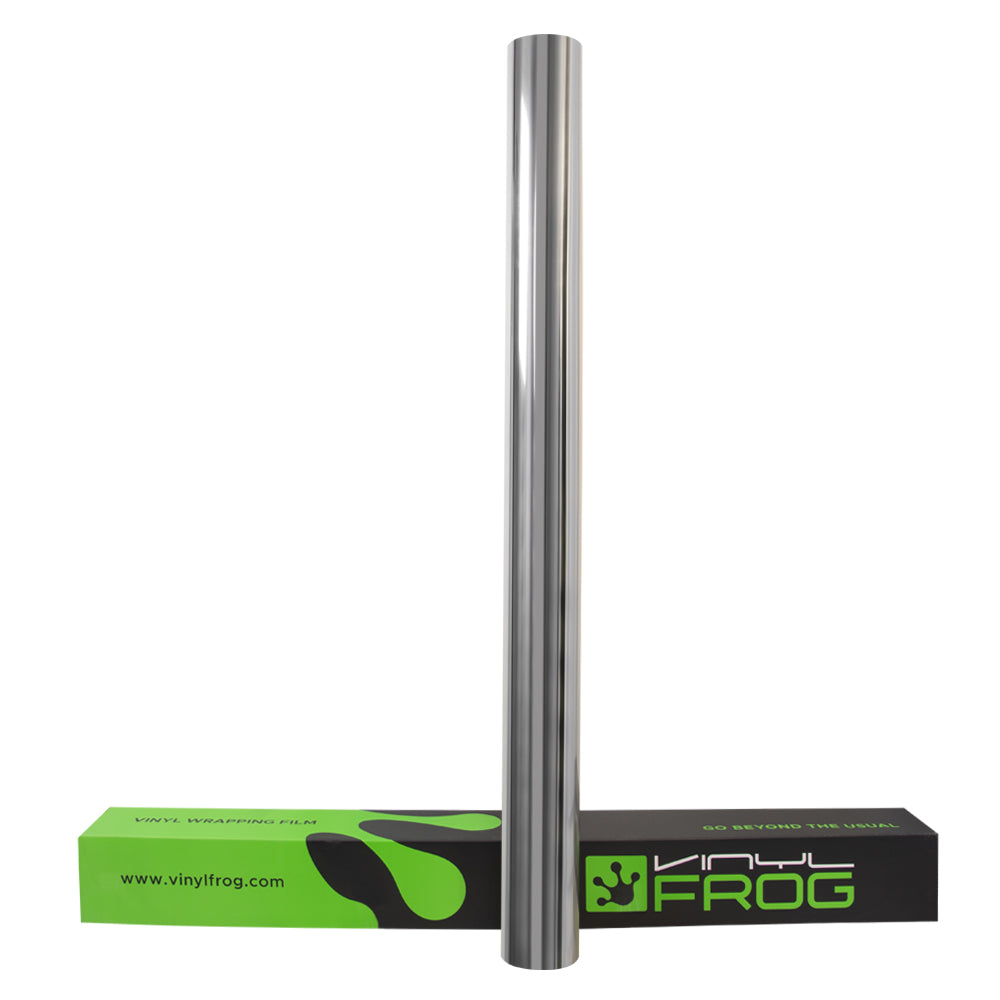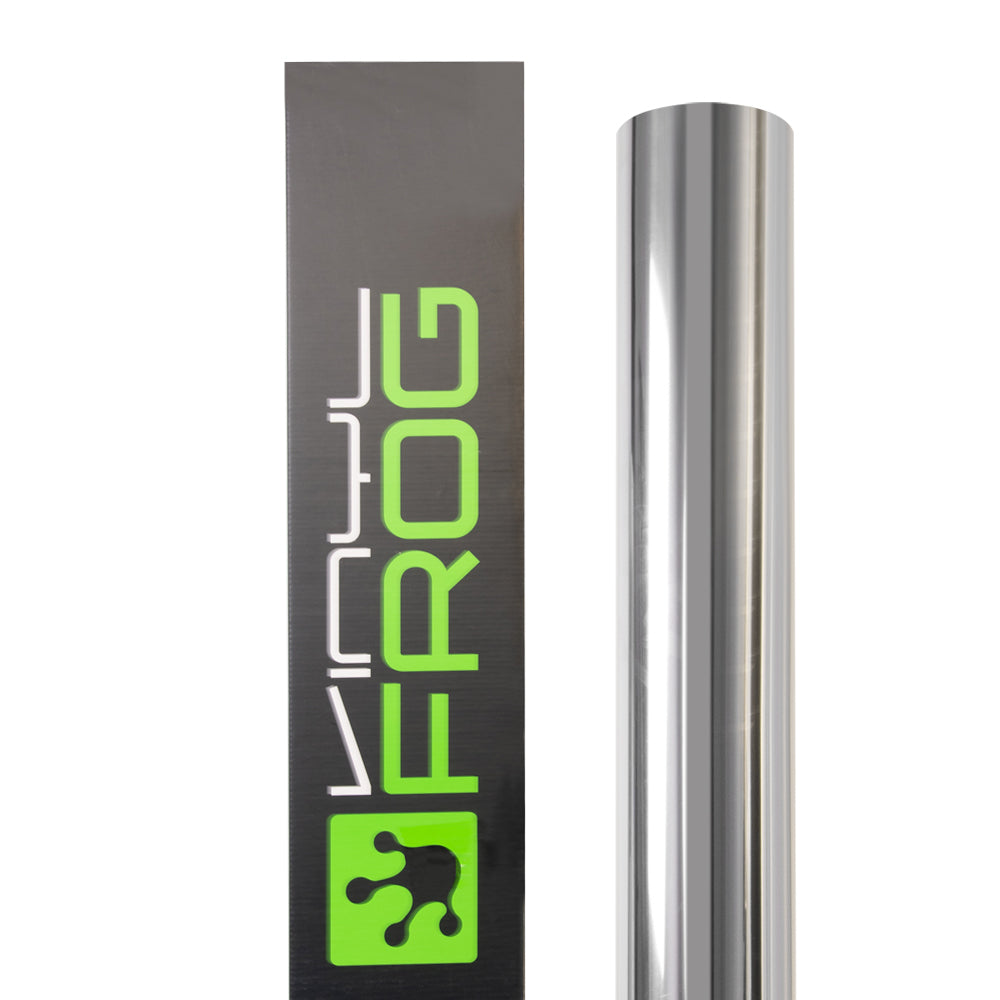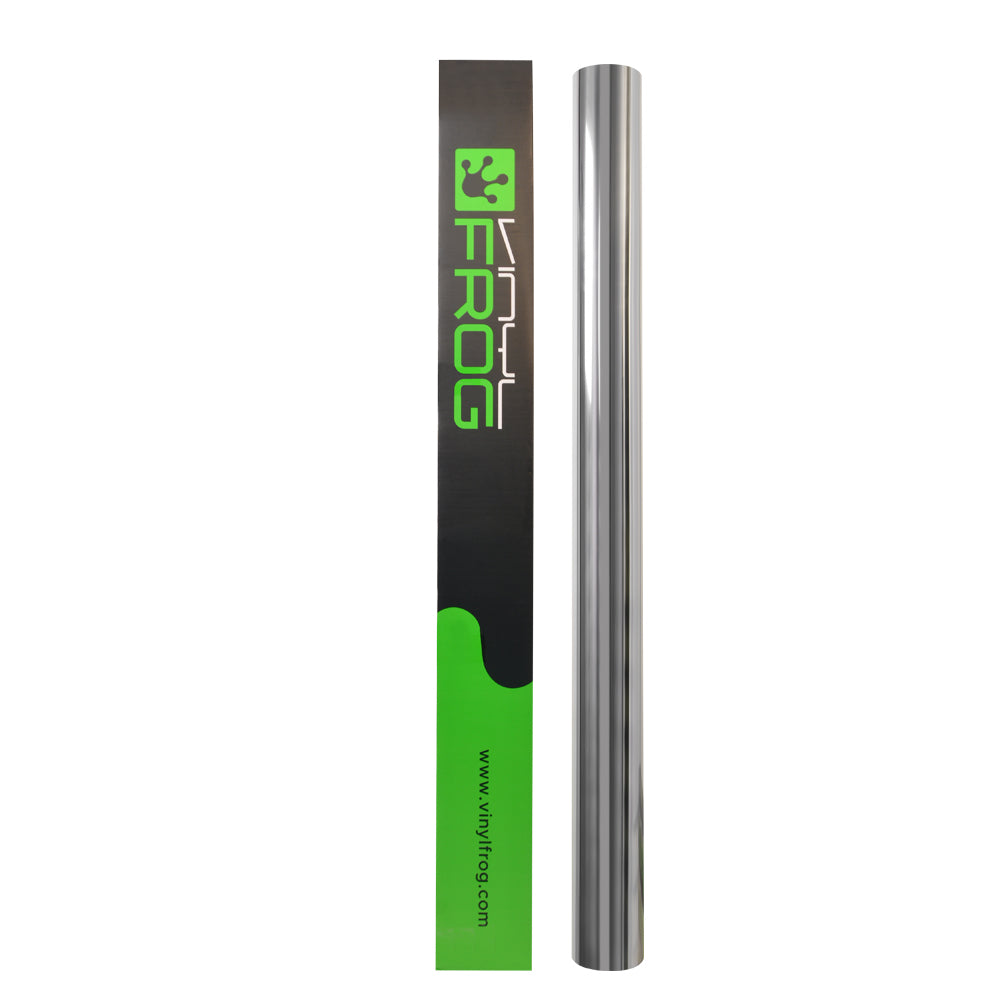 Mirror Chrome Silver Vinyl Wrap
Description
If a gleaming vehicle sped past you, you wouldn't be able to take your eyes off it. This is the kind of entrancing effect our Mirror Chrome Silver vinyl wrap has on the beholder. It is surely a game-changer in the world of automotive customization. At Vinyl Frog, this exceptional wrap is designed to give your vehicle a jaw-dropping, mirror-like finish that radiates pure opulence.
Our wrap offers a striking and captivating aesthetic that effortlessly enthralls the onlooker. Its smooth and gleaming surface emulates the pristine shine of polished chrome, creating a mesmerizing effect as you can see the surroundings in it. In light, it shimmers brilliantly making your car seem like a polished gem. 
Features And Specifications:
High-performance, durable, and long-lasting.

Premium quality polymeric vinyl with robust adhesion.

Eco-friendly film. 

Water and weatherproof.

Easy to apply and maintain.

Acrylic-based, strong adhesive.

Easy to slide and reposition. 

Equipped with air-release channels for bubble-free application.

Heat and UV resistant.

Sizes available: 5ft x 3.28ft. 10ft, 16ft, 33ft, 49ft, and 59ft.

Finish: Reflective mirror-like with enhanced sheen.

Packaging: Roll.
Things You Should Know:
How Much Vinyl Needs To Wrap Your Vehicle
Video
Structure
Our products are composed of 4 layers, starting from the outer edge is 1st layer that is to protects the underneath vinyl and is called the protection layer. After that, the high-grade polymeric vinyl is supported with pressure-sensitive acrylic adhesive. Lastly, there is a layer of High Quality 130um Plastic Liner.
Material
High-Grade Polymeric Calendared Vinyl Film
Fashionable, Stunning Color
With Air Release Channel
Bubble-free Application
Slideable; Repositionable
Medium Stretchable
The Maximum is 20 %
Functions
▲ Standard Size & Appearance
Physical properties 
▲ General Properties
When applied, it adds a touch of glamour and modernity to your vehicle, while the specular nature of the material plays with light, casting back vivid reflections and adding depth to its appearance. Whether adorning vehicles, accessories, or interior elements, the mirror chrome silver vinyl wrap brings an element of luxury and futuristic elegance, making a bold statement that demands attention.
Constructed using top-tier polymeric calendared vinyl film, our Mirror Chrome Silver vinyl wrap boasts unparalleled allure and exceptional durability. The air release channel integrated into its design ensures a hassle-free installation process, allowing experts to achieve a bubble-free application effortlessly. 
Our wrap is medium stretchable, up to 20%, making it easy to apply. Hence even intricate curves can be smoothly covered without compromising the wrap's integrity. In case of error or to make the vinyl cover a panel smoothly, you can easily slide or reposition it into place.  
When it comes to ease and precision, we've got you covered every step of the way. To ensure seamless application, we recommend using a set of handy tools including a squeegee, buffer, knife, masking tape, heat gun, magnets, gloves, and an IRR thermometer. 
Applying the Mirror Chrome Silver vinyl wrap follows standard methods for calendered films, so no need to worry about overstretching or overheating. And here's the secret to a flawless finish – post-heating. With a temperature of 110°C for flat surfaces and 130°C for curves and overlaps, your wrap will settle perfectly into place.
Furthermore, our Mirror Chrome Silver vinyl wrap is more than just a visual upgrade – it's also a shield for your car's surface. It safeguards against minor scratches and the wear and tear of everyday driving, all while maintaining its lustrous appearance. 
With all these characteristics, we ensure that the vinyl film reaches you in impeccable condition. Hence it is covered by a top-protected film to save it from blemishes of any kind. The acrylic-based adhesive also has a double-sided silicone-based release liner to ensure its longevity. It is delivered to your doorstep in a sturdy box safeguarding the contents inside. Elevate your ride's style, protection, and personality with this exceptional vinyl film.
Wrap your vehicle in the allure of mirror-like luxury today and watch as it becomes a canvas of individuality and class that commands attention at every turn. Your journey to exceptional style starts now. Don't wait to transform your vehicle into a radiant masterpiece; order now from Vinyl Frog and let your journey shine!
Recommended application tools: Squeegee, buffer, knife, masking tape, heat gun, magnets, gloves, IRR thermometer, IRR heater
Application method: Standard methods for calendered films. No overstretching overheating or post heating is necessary.
Post-heating temperature: 110°C flat surfaces, 130°C curves, and overlaps
Aftercare: PH neutral, Avoid wax or solvents

CAUTION!
The images, colors, and finishes on the screen are approximate. For the real representation of the product always check the color swatch.