Add an additional description to your product option. Ex: Size guides, and other common questions.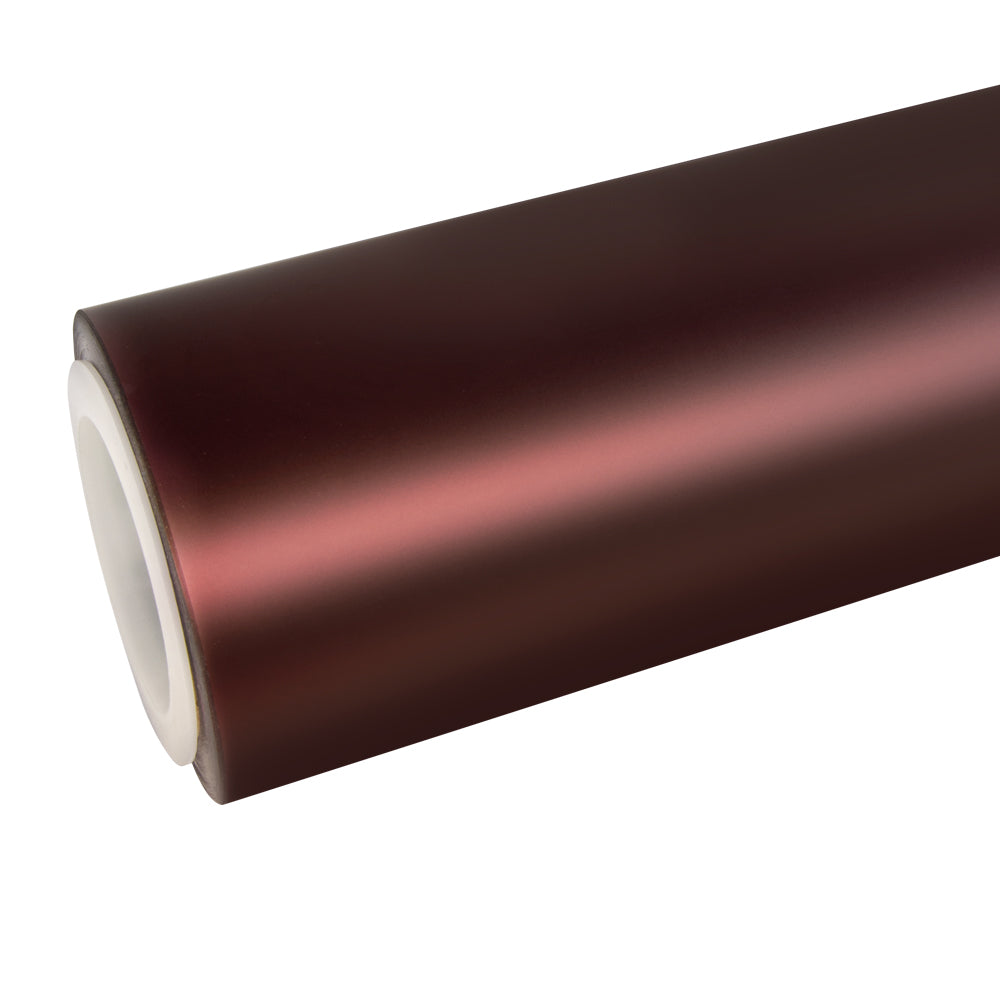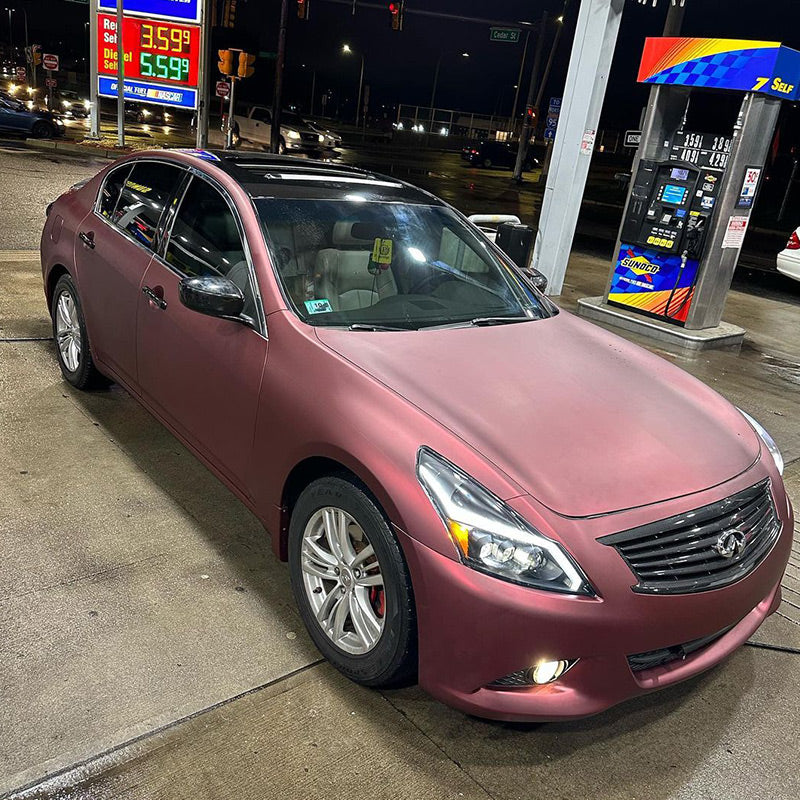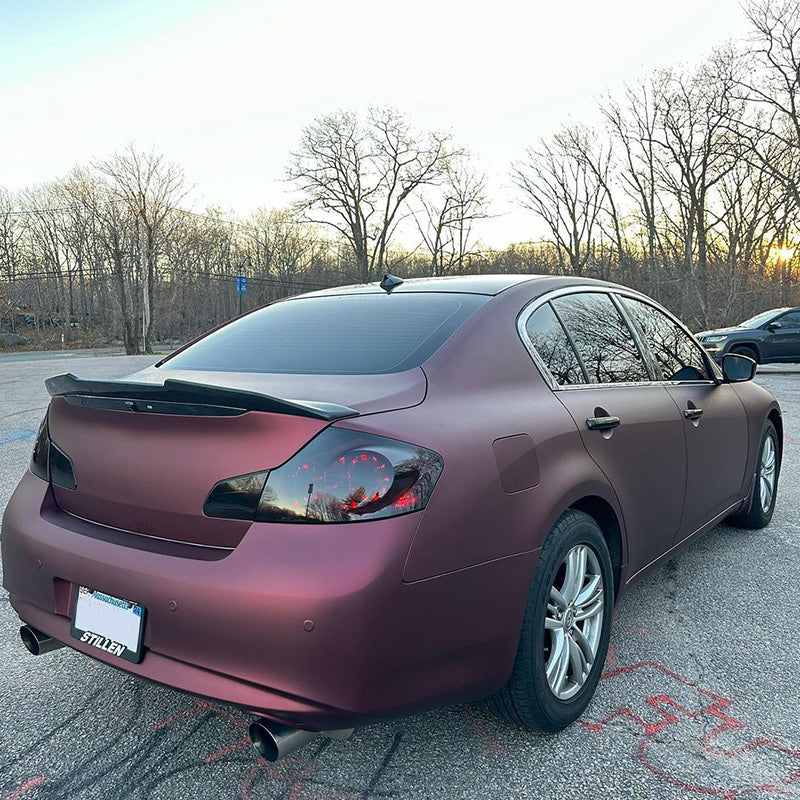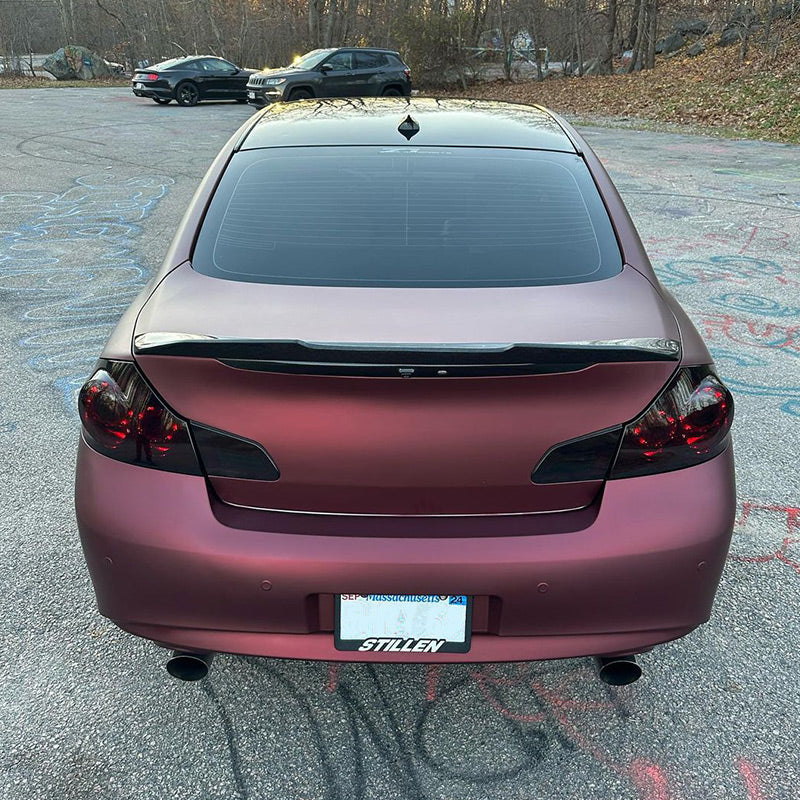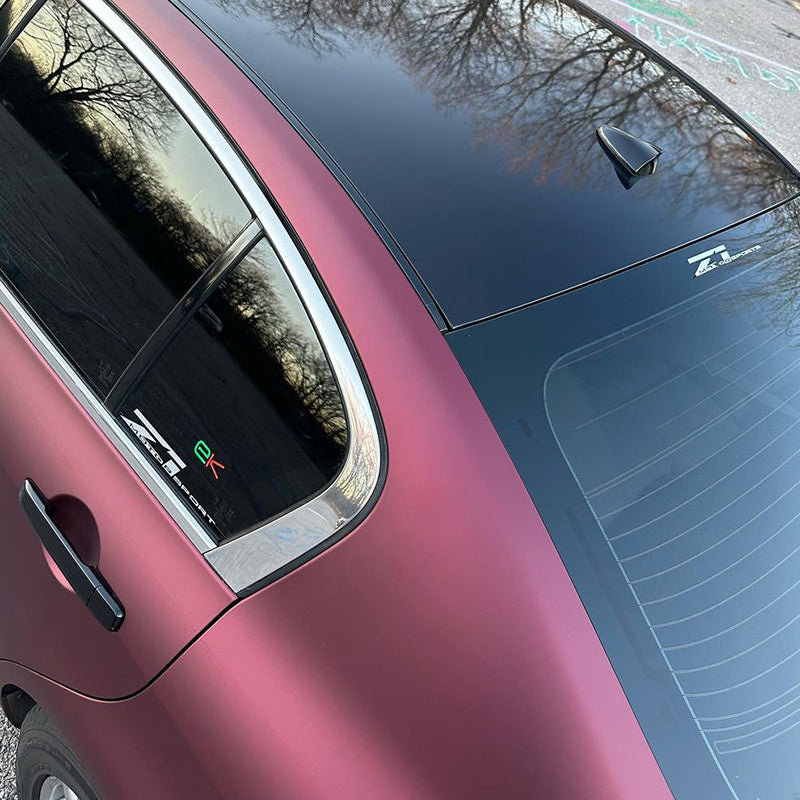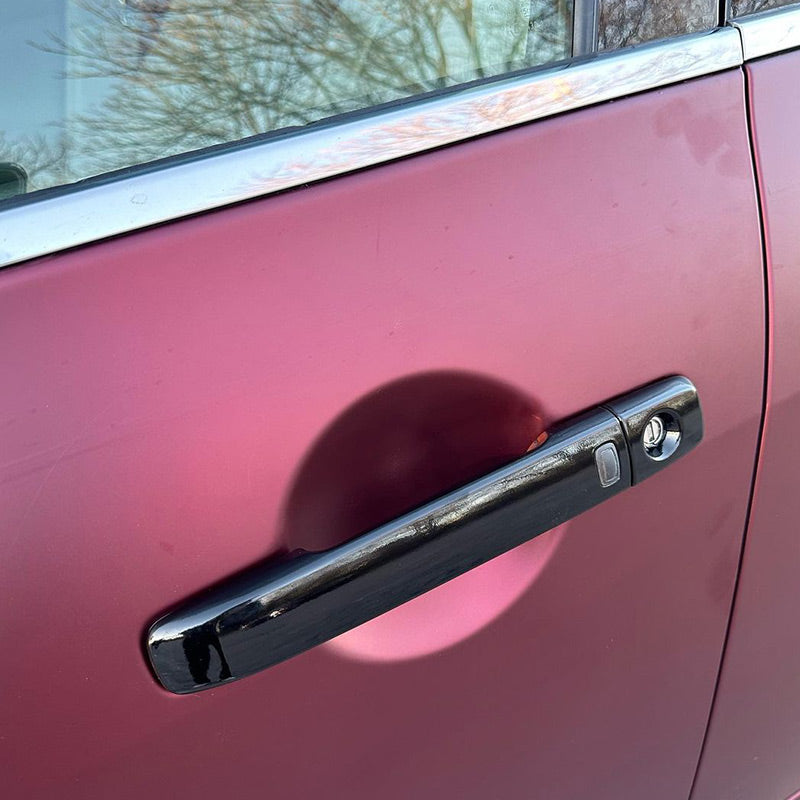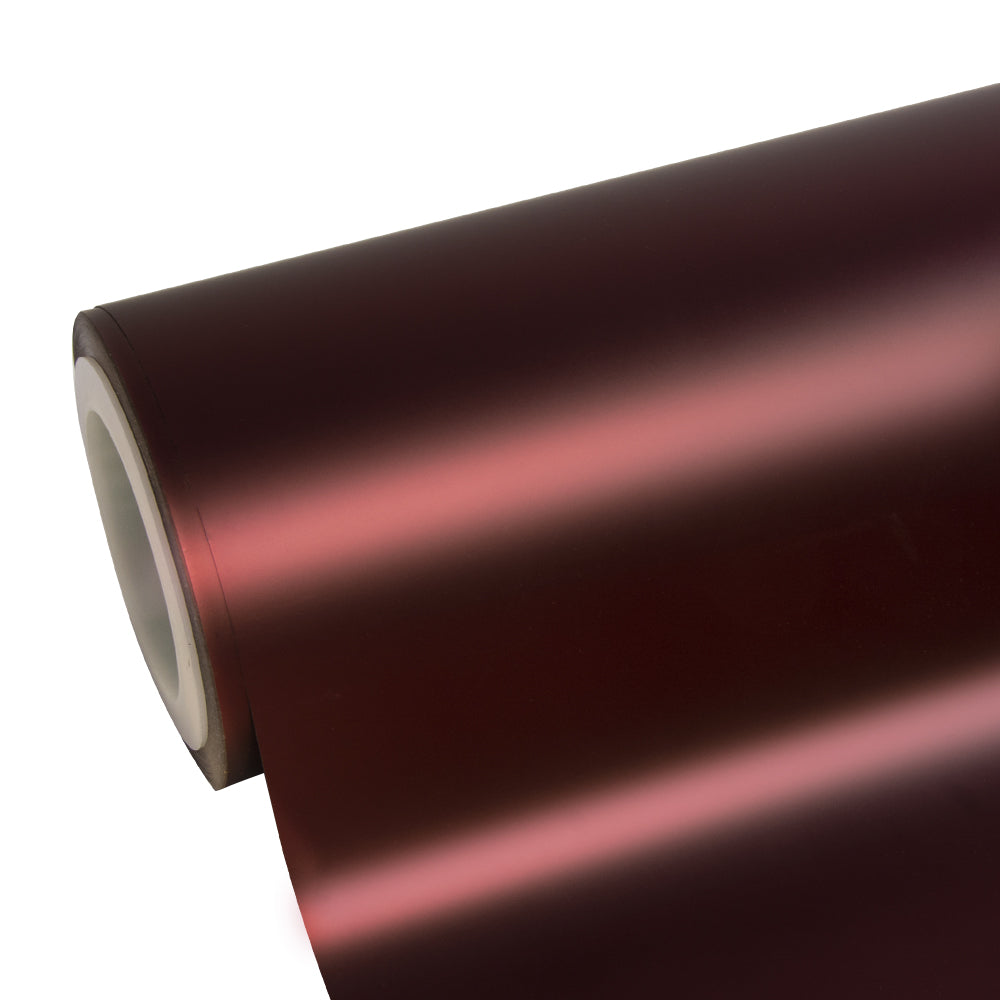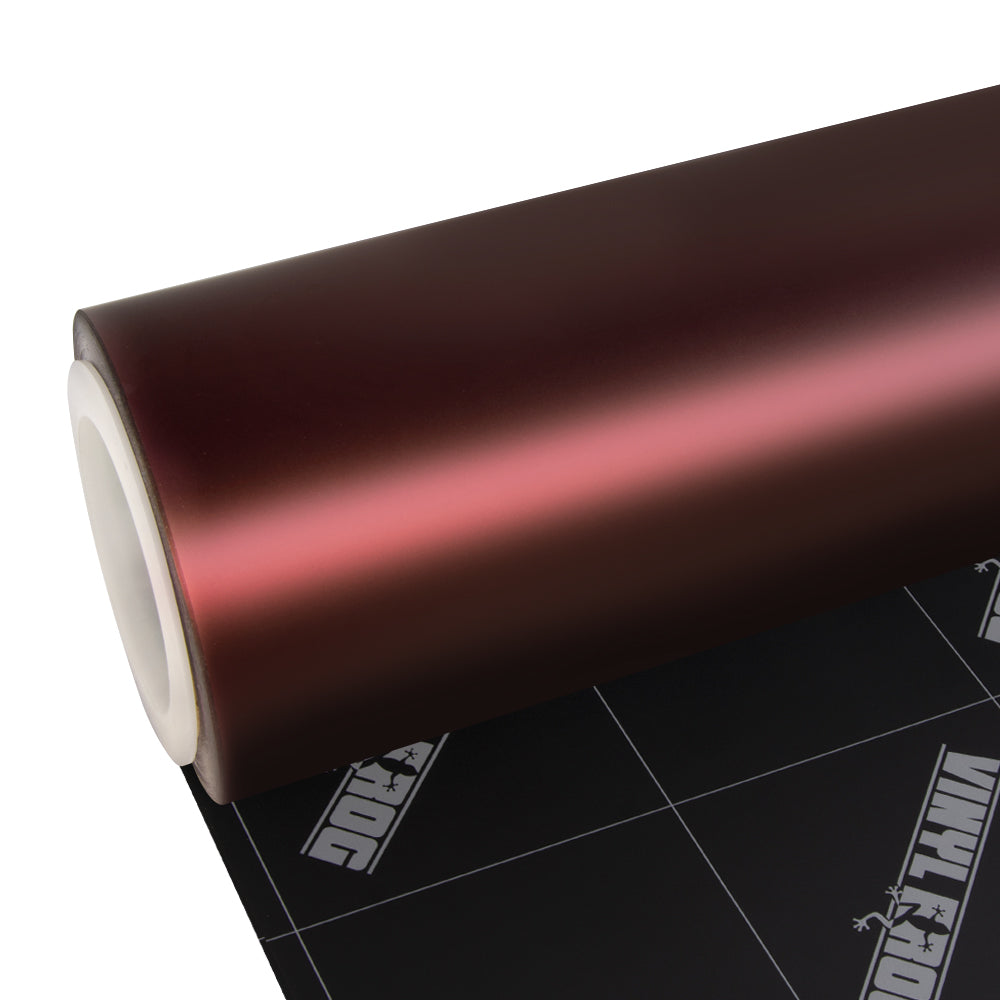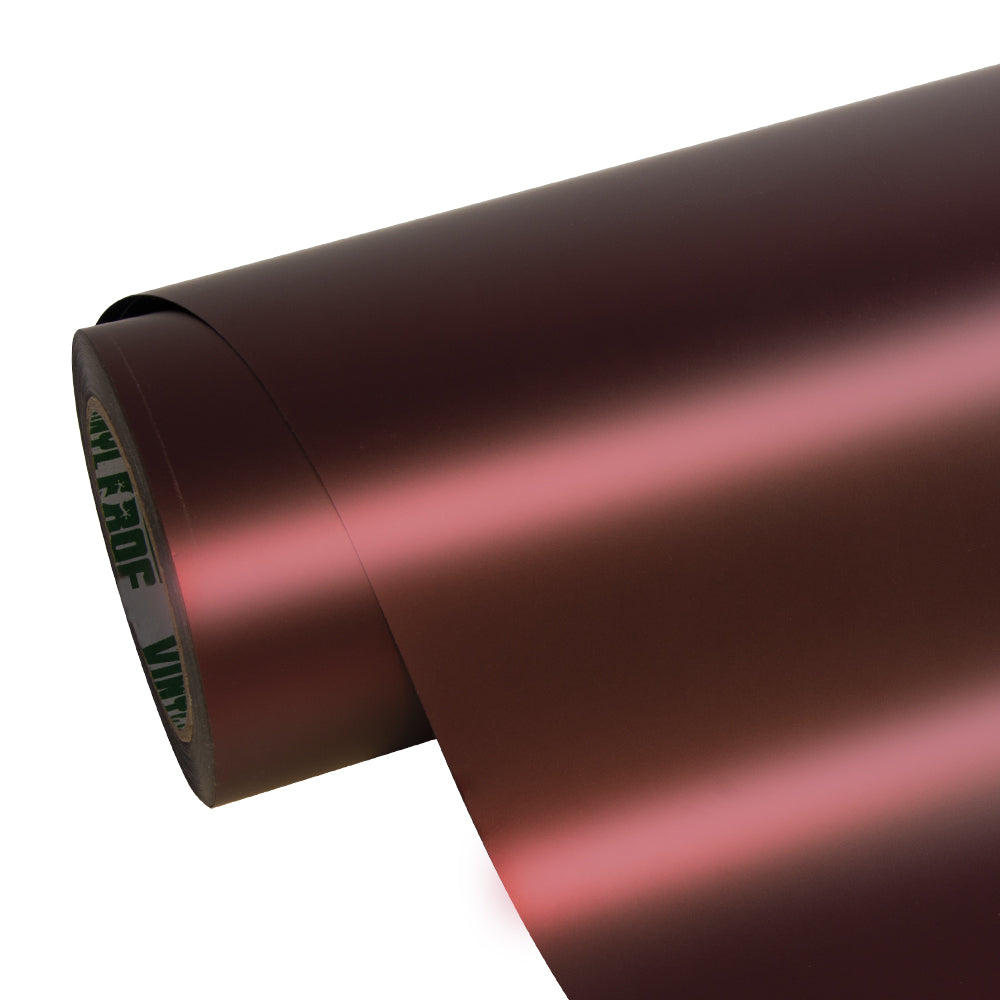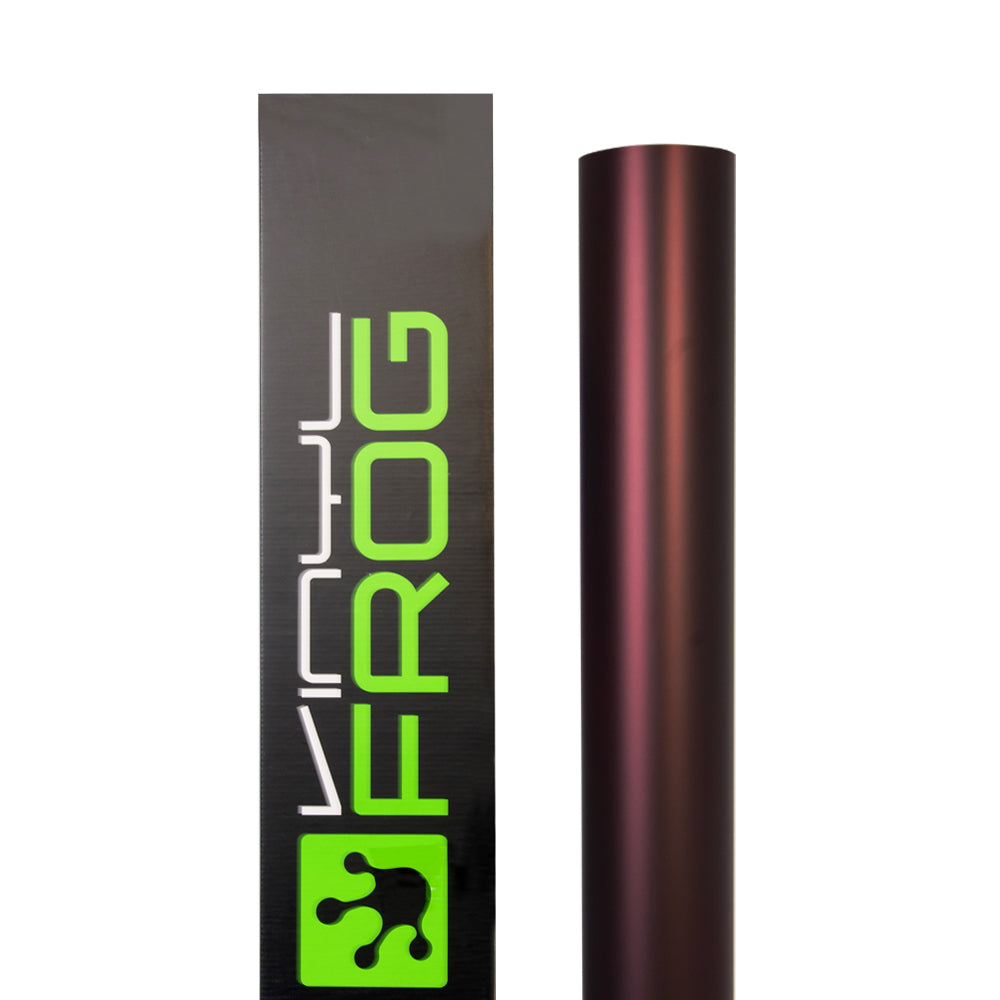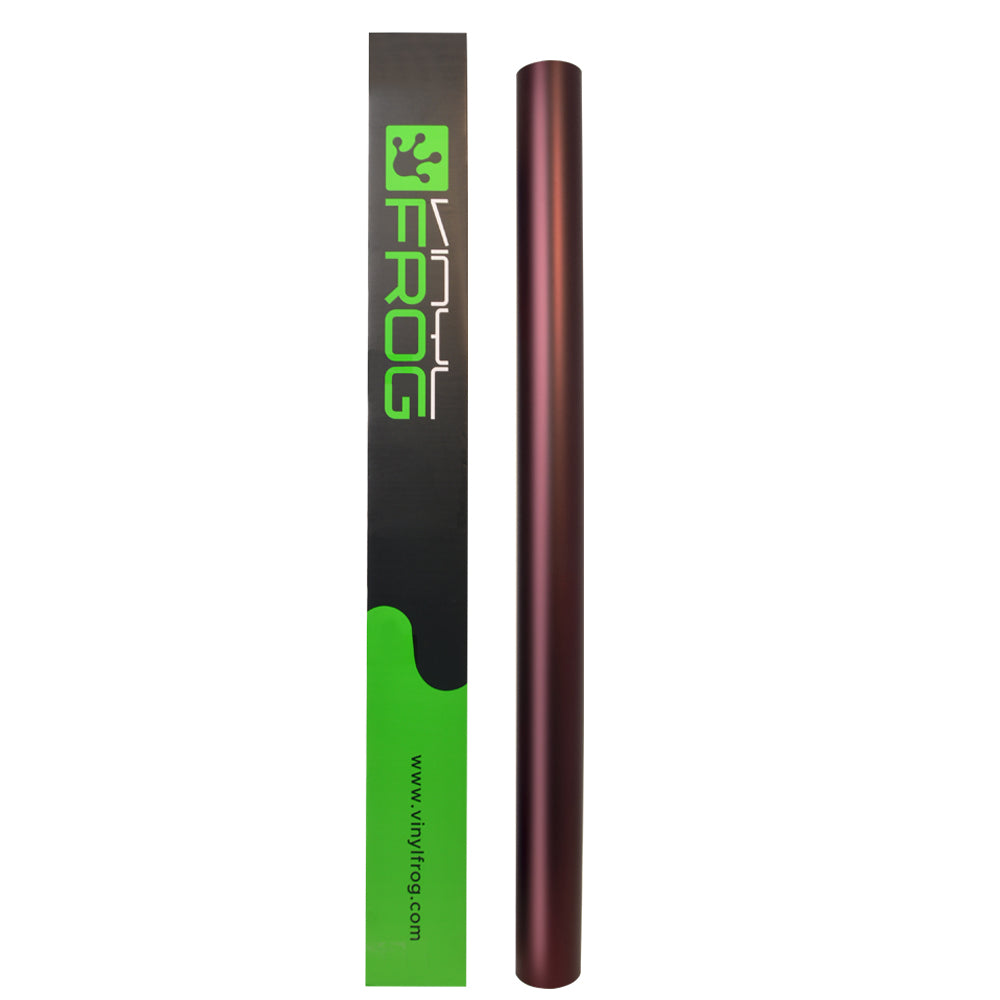 Satin Chrome Chocolate Cosmos Red Vinyl Wrap
Description
Step into the future with Vinyl Frog's Chocolate Cosmos Red vinyl, a retro-futuristic fusion of fiery red and calming dark brown hues. Elevate your vehicle's aesthetic to new heights with this striking and exhilarating color combination. Make your ride better, brighter, and bolder with this enchanting wrap.
The beauty of our Satin Chrome Chocolate Cosmos Red vinyl wrap is nothing short of breathtaking. Imagine a deep, rich shade of red that evokes passion, elegance, and sophistication. It's a color that demands attention and admiration wherever you drive. 
When applied to a vehicle, this vinyl wrap transforms it into a work of art. The slight shimmery finish adds a luxurious touch, making the vehicle look like it just rolled off the showroom floor. The smooth, satiny surface captures and plays with light, creating a stunning visual effect that's hard to ignore.
But it's not just the color that makes Chocolate Cosmos Red vinyl wrap so captivating. The texture adds an extra layer of beauty. Running your fingers over it, you can feel its smoothness, akin to the touch of satin or silk. It's a tactile experience that enhances the overall aesthetics.
Features And Specifications:
High-performance, durable, and long-lasting.

Eco-friendly high-grade polymeric vinyl.

Water and weatherproof.

Heat and UV resistant.

Easy to apply and maintain.

Pressure-sensitive, robust acrylic adhesive.

Easy to reposition and slide.

Medium stretchable, up to 30%.

Equipped with air-release channels for bubble-free installation. 

Sizes available: 5ft x 3.28ft. 5ft x 10ft, 5ft x 16ft, 5ft x 33ft, 5ft x 49ft, and 5ft x 59ft.

Color: Amalgamation of red and chocolate brown shades.

Finish: Smooth silken finish with moderate sheen.

Packaging: Roll
Things You Should Know:
How Much Vinyl Needs To Wrap Your Vehicle
Video
Structure
Material
High Grade Polymeric Calendared Vinyl Film
Fashionable, Stunning Color
With Air Release Channel
Bubble-free Application
Slideable; Repositionable
Medium Stretchable
The Maximum is 30 %
Easy To Wrap
Functions
▲ Standard Size & Appearance
Physical properties 
▲ General Properties
The Satin Chrome finish of our Chocolate Cosmos Red vinyl wrap is the epitome of sophistication and boldness. Characterized by its smooth and lustrous surface that effortlessly shines, it creates a visually captivating effect. It strikes the perfect balance between gloss and matte, making it neither too shiny nor too dull. This unique sheen provides a sense of depth and dimension to the wrap and takes the already striking color to the next level, adding a touch of luxury and elegance to your vehicle's appearance.
This wrap not only captivates with its visual allure but also offers a wealth of practical benefits that enhance the longevity and value of your vehicle. Our wraps are renowned for their exceptional durability. They do not get stained or scratched easily and maintain their pristine condition for a long time. They are equipped with a strong pressure-sensitive acrylic adhesive that forms a robust bond with the surface of your vehicle after final heat application. You can rest assured that it will not lift off at the edges or show signs of deterioration throughout its lifetime. 
Our vinyl also acts as a protective shield for your vehicle, resisting minor scratches and scuffs that can mar your car's surface over time. This strong resilience ensures that your vehicle maintains its sleek and polished appearance, even in the face of everyday wear and tear.
Cleaning and maintaining our Satin Chrome Chocolate Cosmos Red vinyl wrap is a breeze. Its smooth surface repels dirt, dust, and oil, keeping your vehicle looking pristine with minimal effort. By shielding the underlying panels of your car from moisture and environmental contaminants, it helps prevent the onset of rust, which can be a costly issue to address.
Our Chocolate Cosmos Red vinyl wrap offers not only stunning aesthetics but also exceptional convenience, thanks to its built-in air-release channel. This ingenious feature simplifies the application process, allowing for bubble-free and time-saving installation. Achieving precise alignment is effortless, whether on intricate curves or flat surfaces, ensuring a seamless, long-lasting finish that enhances your vehicle's bold and ecstatic look with ease.
In essence, our Chocolate Cosmos Red vinyl wrap offers a winning combination of style and substance. It's not just about adding glitz and glamor to your vehicle; it's about safeguarding its beauty, value, and structural integrity. You can enjoy the advantages of a car wrap while ensuring that your vehicle remains a shining star on the road, both today and in the years to come.
Recommended application tools: Squeegee, buffer, knife, masking tape, heat gun, magnets, gloves, IR thermometer, IR heater
Application method: Standard methods for calendered films. No overstretching and overheating and Post heating is necessary.
Post-heating temperature: 110°C flat surfaces, 130°C curves, and overlaps
Aftercare: PH neutral, Avoid wax or solvents

CAUTION!
The images, colors, and finishes on the screen are approximate. For the real representation of the product always check the color swatch.