Add an additional description to your product option. Ex: Size guides, and other common questions.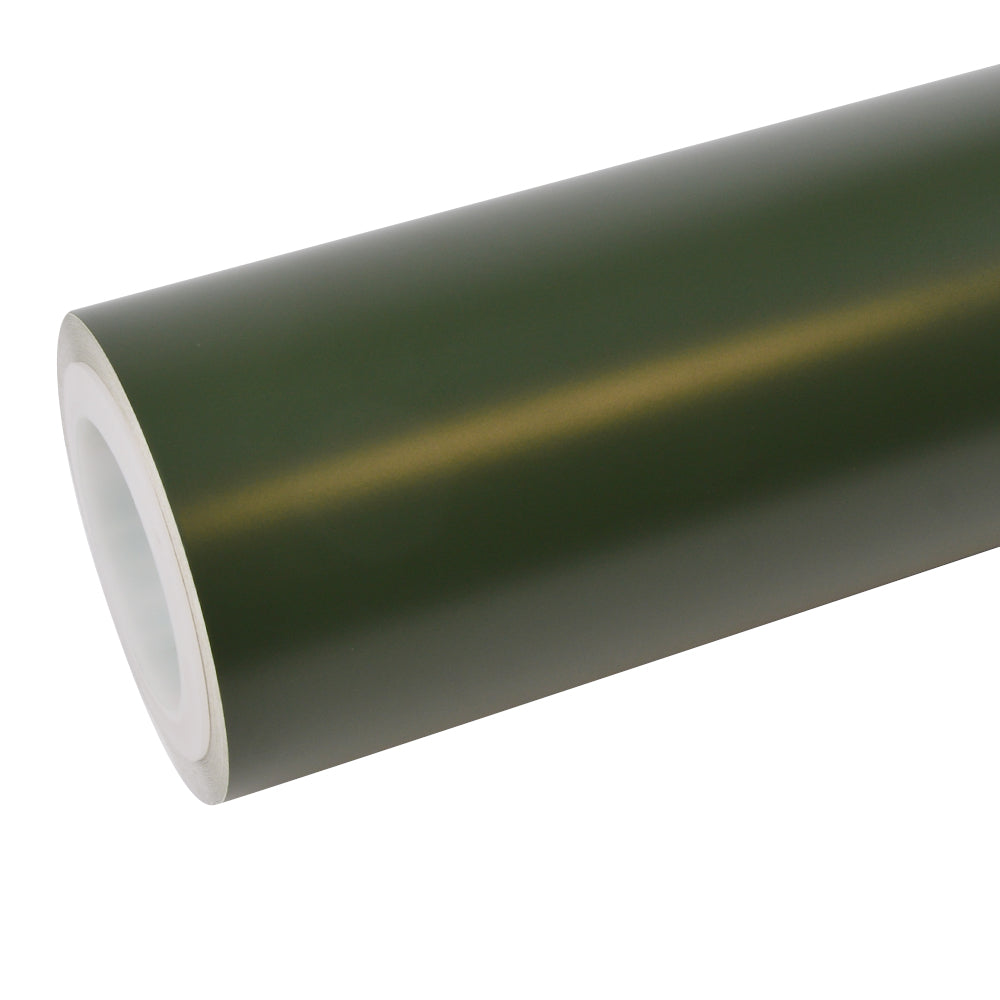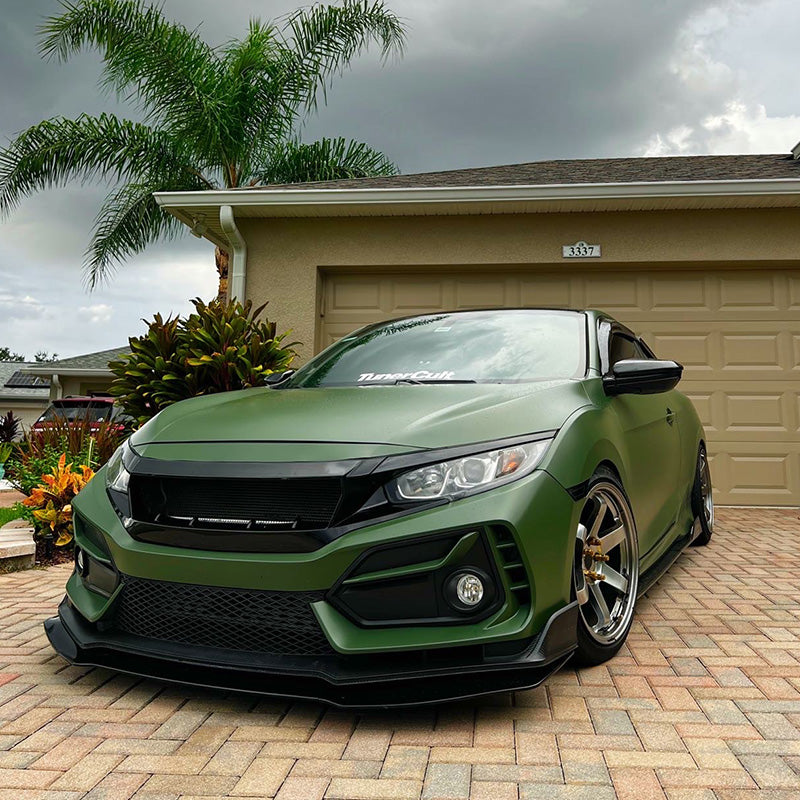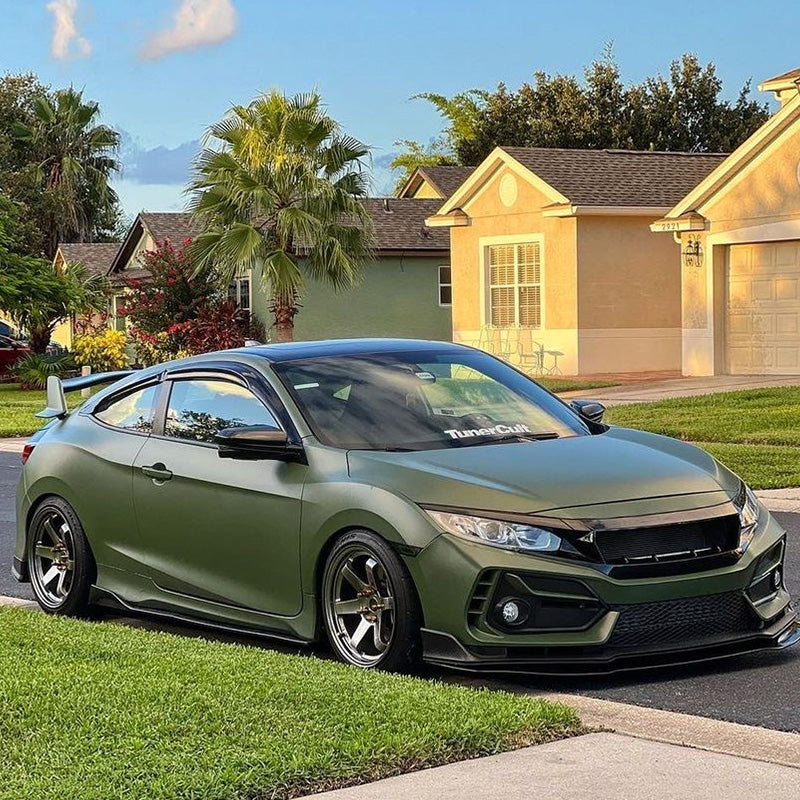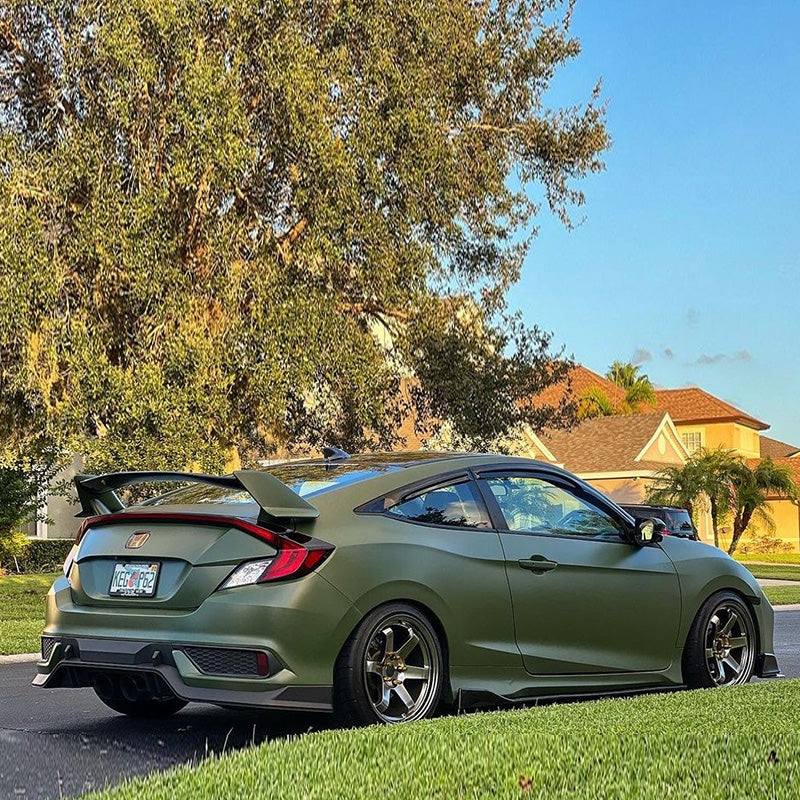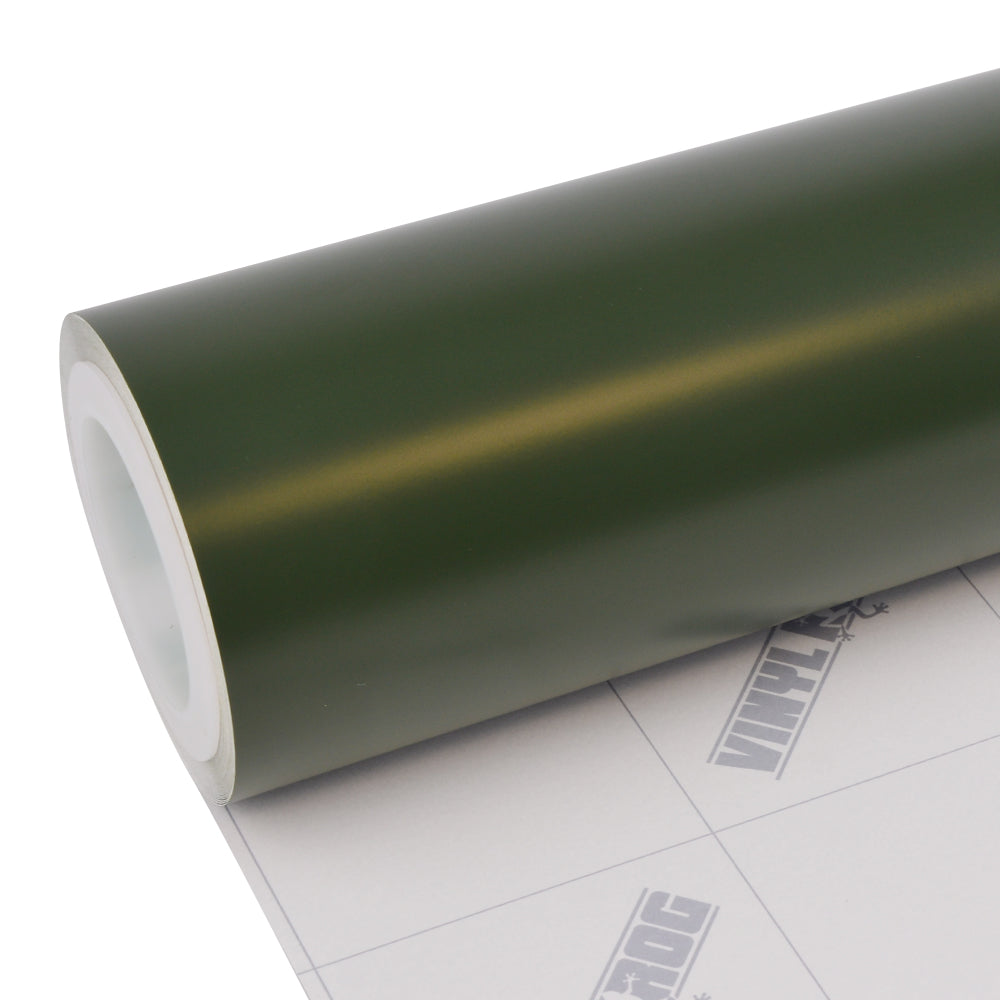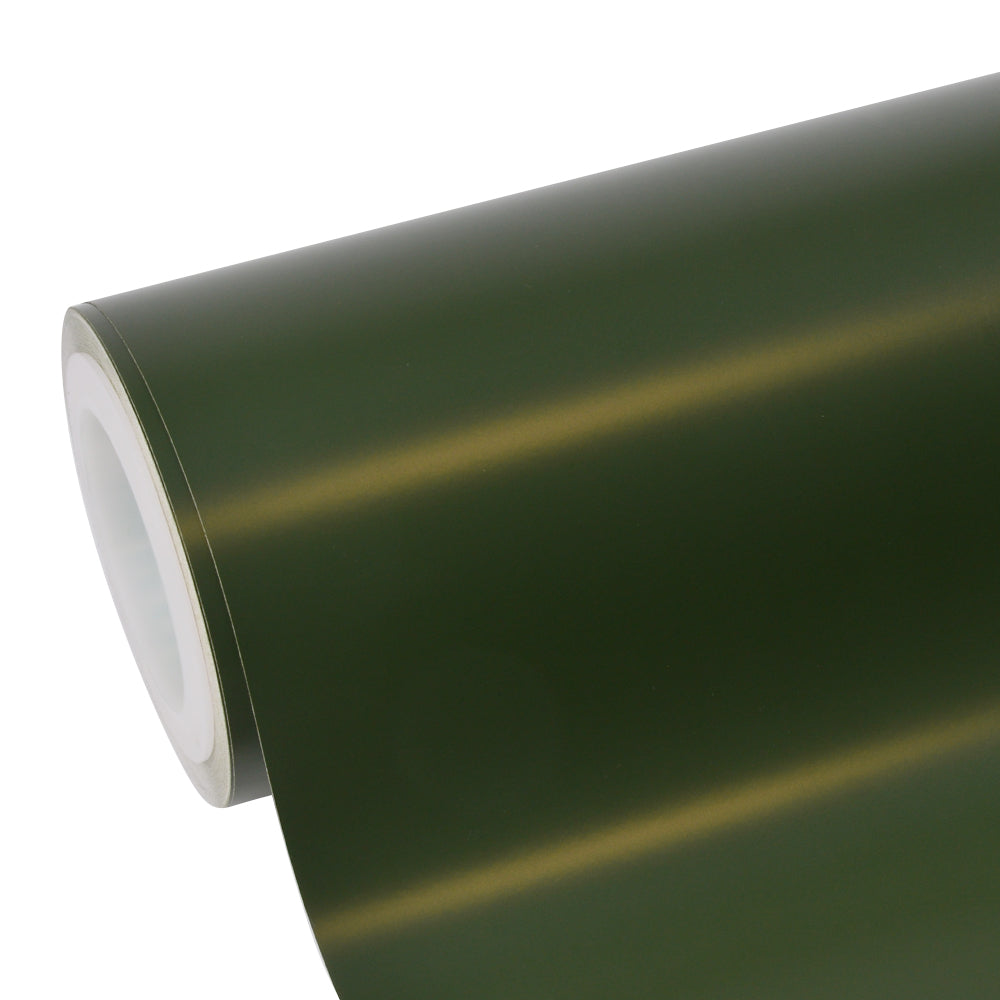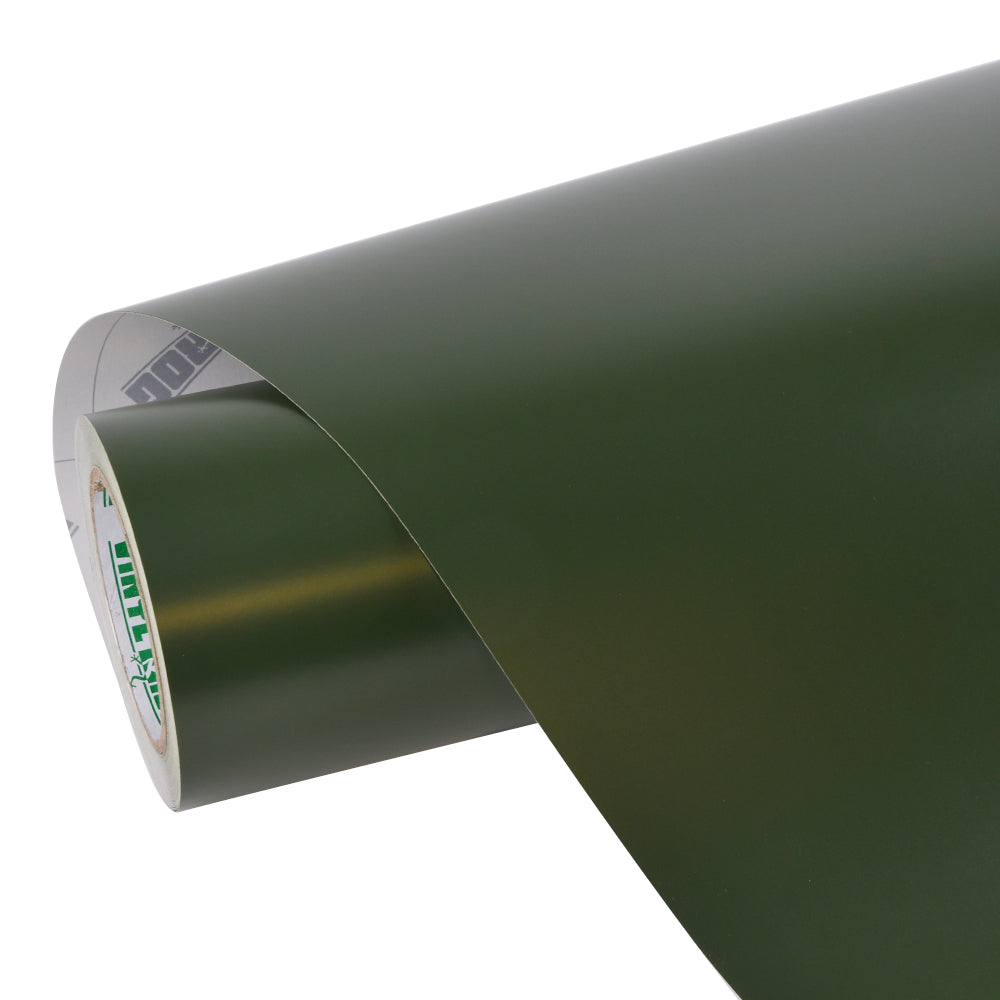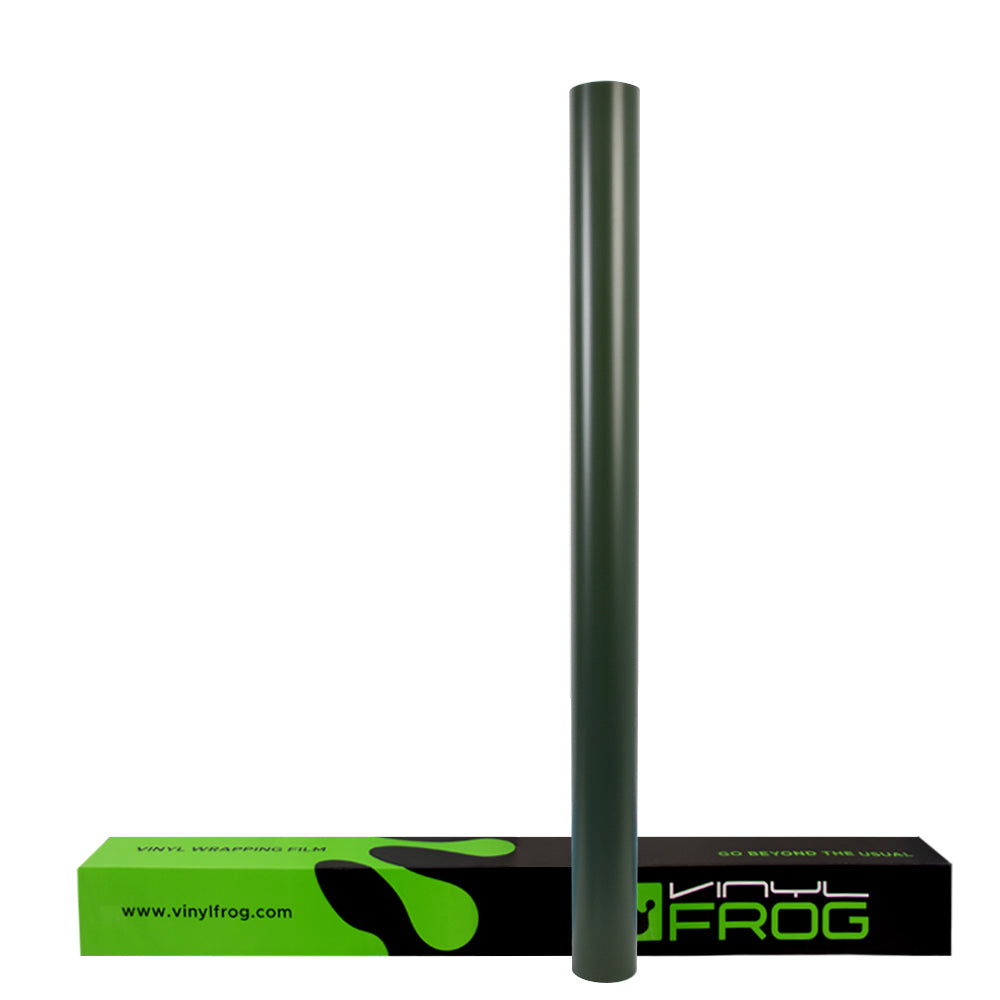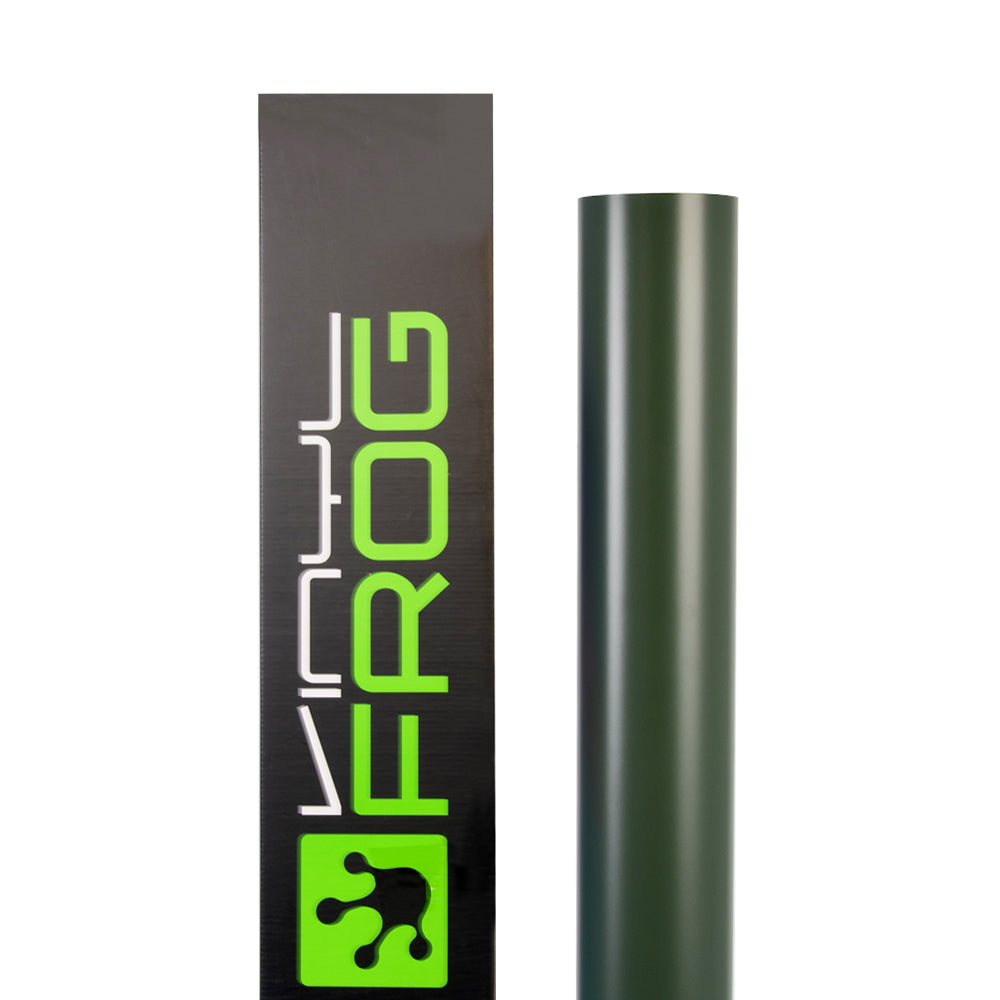 Matte Military Green Vinyl Wrap
Description
In the realm of automotive customization, you will find a broad spectrum of colors and finishes in vinyl, each imparting a unique look to vehicles. Among them, the Matte Military Green wrap by VinylFrog stands out as a true depiction of power and style that transforms your ride into an ultimate road warrior.
The allure of our Military Green vinyl is undeniable. Its beauty lies in its distinctive and commanding presence. This shade, reminiscent of the rugged vehicles that have traversed challenging terrains and the historic legacy of military machinery, imparts a sense of strength and resilience to any ride. 
Our Military Green vinyl pays homage to the past while embracing the contemporary, making a powerful statement of individuality and style. With the ability to seamlessly transform a wide range of vehicles, from sleek sports cars to robust off-roaders, our wrap combines versatility with an enduring connection to history. 
With its captivating matte finish, it captures attention on the road and pays tribute to the iconic aesthetic of military vehicles. It possesses a timeless elegance that sets it apart from its glossy counterparts. What makes its matte look truly beautiful is its ability to transform any surface into a work of art by successfully concealing minor imperfections. The absence of shine imparts a subtle, velvety texture, which not only adds a tactile dimension but also reduces glare, creating a visually calming effect.
Features And Specifications
Durable and high performance.

Eco-friendly high-grade polymeric vinyl.

Water and weatherproof.

Heat and UV resistant.

Easy to apply and maintain.

Pressure-sensitive, robust acrylic adhesive.

Easy to reposition and slide.

Medium stretchable, up to 30%.

Equipped with air-release channels for bubble-free installation. 

Sizes available: 5ft x 3.28ft. 10ft, 16ft, 33ft, 49ft, and 59ft.

Color: Military green.

Finish: Matte.

Packaging: Roll
Things You Should Know:
How Much Vinyl Needs To Wrap Your Vehicle
Video
Structure
Material
High Grade Polymeric Calendared Vinyl Film
Fashionable, Stunning Color
With Air Release Channel
Bubble-free Application
Slideable; Repositionable
Medium Stretchable
The Maximum is 30 %
Easy To Wrap
Functions
Recommended Uses
▲ Standard Size & Appearance
Physical properties 
▲ General Properties
Our Matte Military Green vinyl wrap offers a multi-faceted shield of protection to your vehicle that goes beyond its role in aesthetics. This thin yet resilient layer of vinyl acts as a protective barrier against various elements. It shields the underlying paint from chips, scratches, road debris, and minor abrasions that can occur during everyday driving. This is particularly valuable for maintaining a vehicle's pristine appearance.
Furthermore, our wrap provides a layer of defense against UV rays, preventing the sun's harmful radiation from fading or deteriorating the vehicle's original paint over time. It acts as a protective sunscreen for your car's exterior, preserving its vibrant color and preventing unsightly sun damage. It also guards against environmental hazards such as bird droppings, tree sap, and bug splatter. The vinyl's smooth surface makes it easier to clean and maintain, reducing the risk of contaminants adhering to it.
Our Matte Military Green vinyl is not just a physical shield; it can also protect the resale value of a vehicle. By preserving the paintwork underneath, it allows the car to maintain its factory finish, which can be a significant point when it is time to sell the vehicle.
When you choose Matte Military Green vinyl wrap, you are not just getting a product, you're investing in craftsmanship. The wrap adheres to the surface of your vehicle flawlessly due to its robust pressure-sensitive acrylic adhesive. As it is equipped with air egress technology, you do not have to worry about unsightly air bubbles when installing the wrap. 
Our wrap is slidable and can be easily repositioned for perfect placement. You can remove the creases during installation with a squeegee. When the final round of heat is applied with a heat gun, it forms a strong bond with the surface providing ultimate protection and an exquisite look. 
The durability of our Matte Military Green vinyl is a testament to its remarkable resilience and longevity. Crafted with advanced materials, it boasts an anti-scratch, anti-stain, and anti-corrosion finish that braves a wide array of environmental factors. It exhibits remarkable resistance to abrasions and minor impacts, preserving its appearance for a long time. As a result, it continues to be a reliable and enduring choice for those seeking both aesthetic appeal and high performance.
In a world filled with mundane choices, our Matte Military Green vinyl wrap offers a unique opportunity for your vehicle to stand out and make a statement. So what are you waiting for? Buy the roll size that best suits your needs now and give your cherished ride the makeover it truly deserves.
Recommended application tools: Squeegee, buffer, knife, masking tape, heat gun, magnets, gloves, IR thermometer, IR heater
Application method: Standard methods for calendered films. No overstretching and overheating and Post heating is necessary.
Post-heating temperature: 110°C flat surfaces, 130°C curves, and overlaps
Aftercare: PH neutral, Avoid wax or solvents

CAUTION!
The images, colors, and finishes on the screen are approximate. For the real representation of the product always check the color swatch.