Add an additional description to your product option. Ex: Size guides, and other common questions.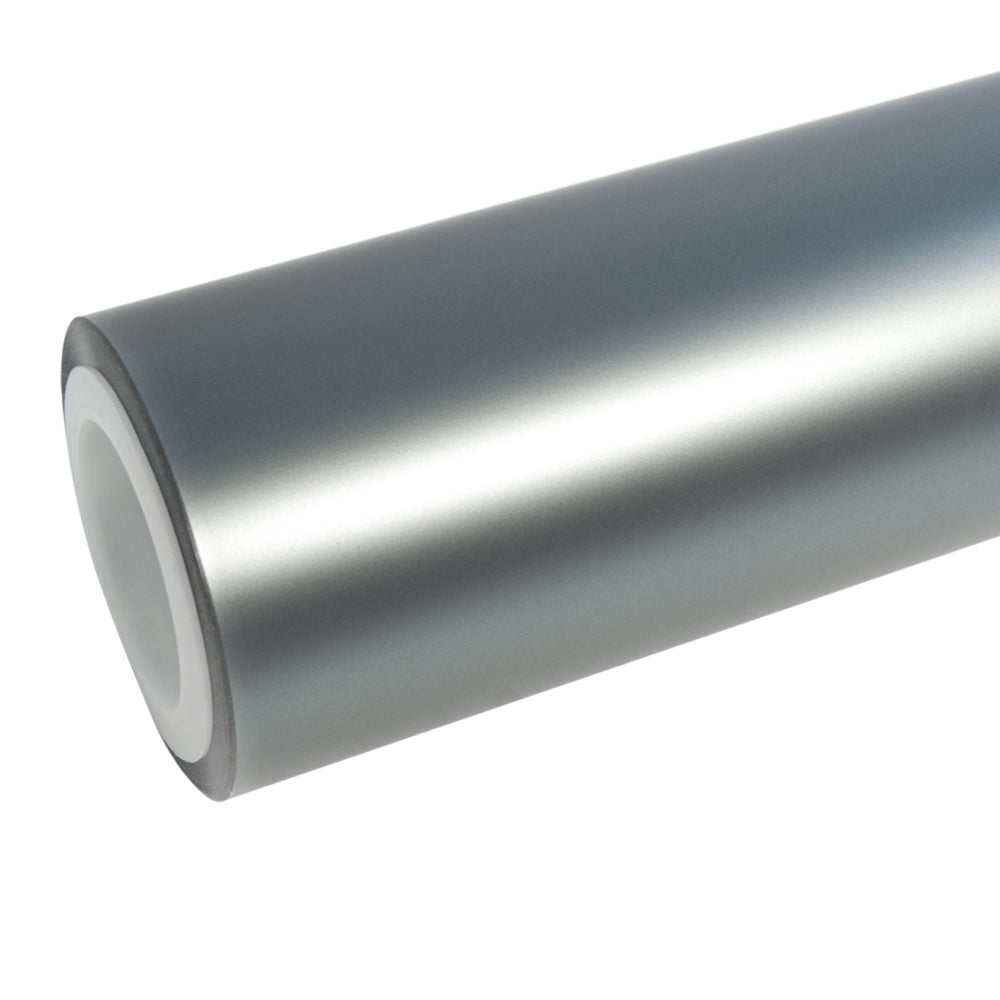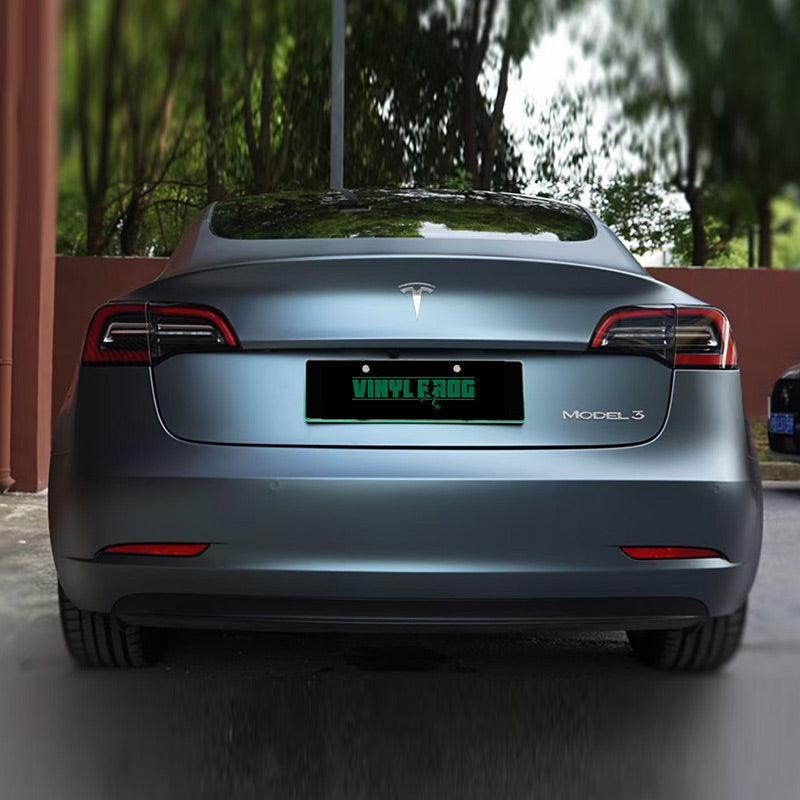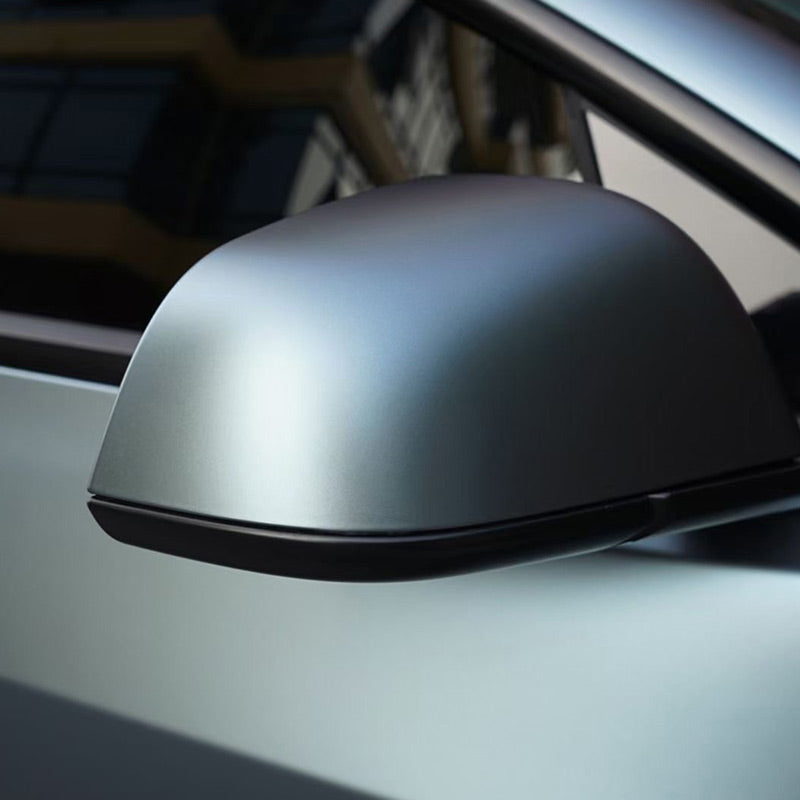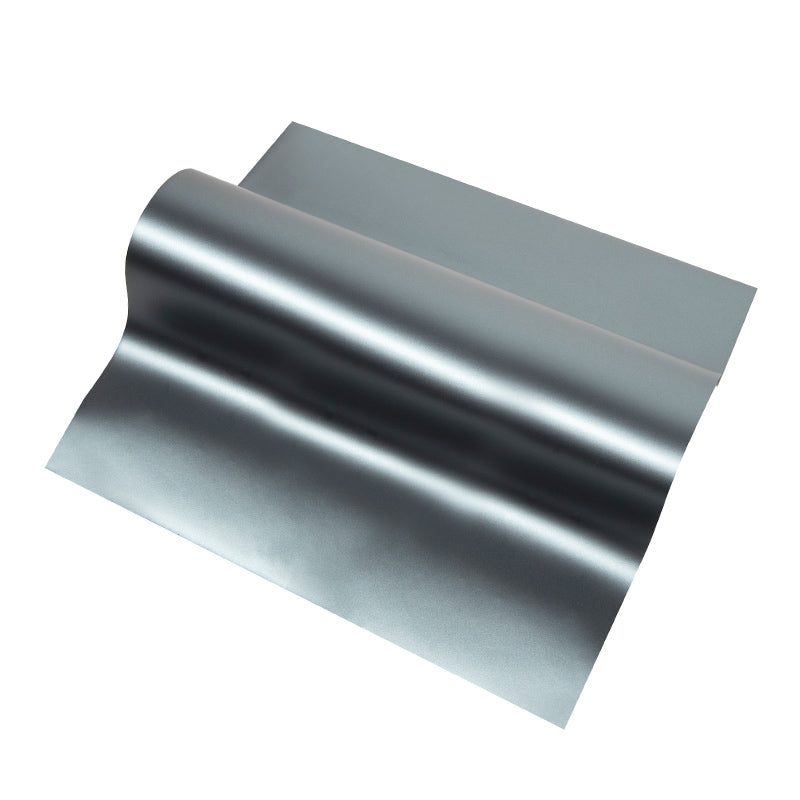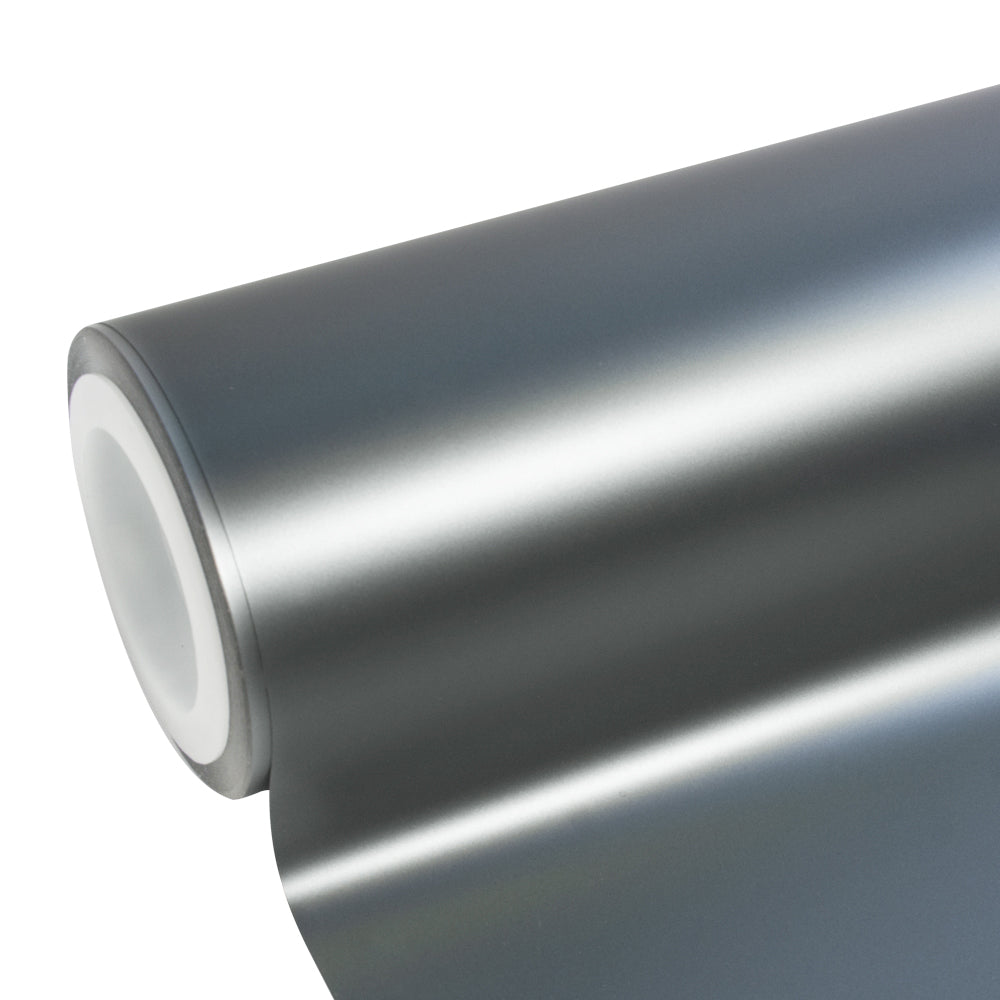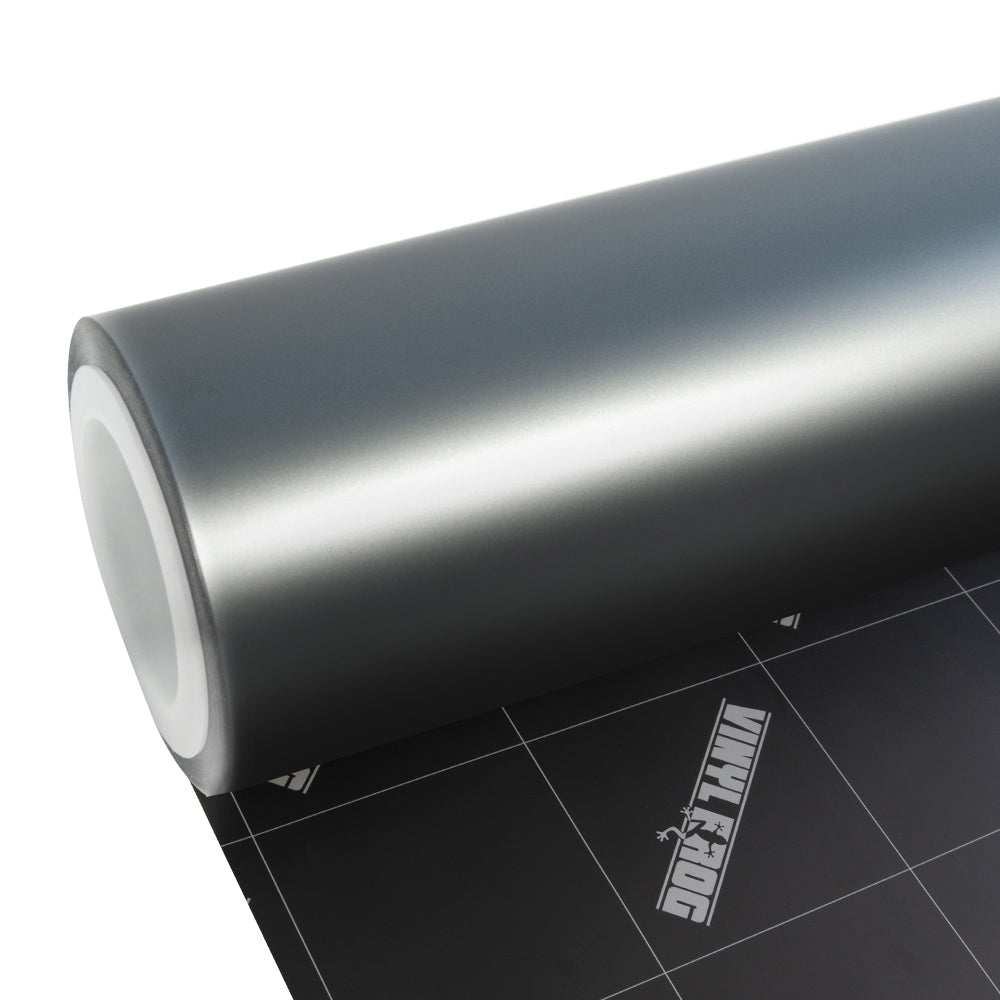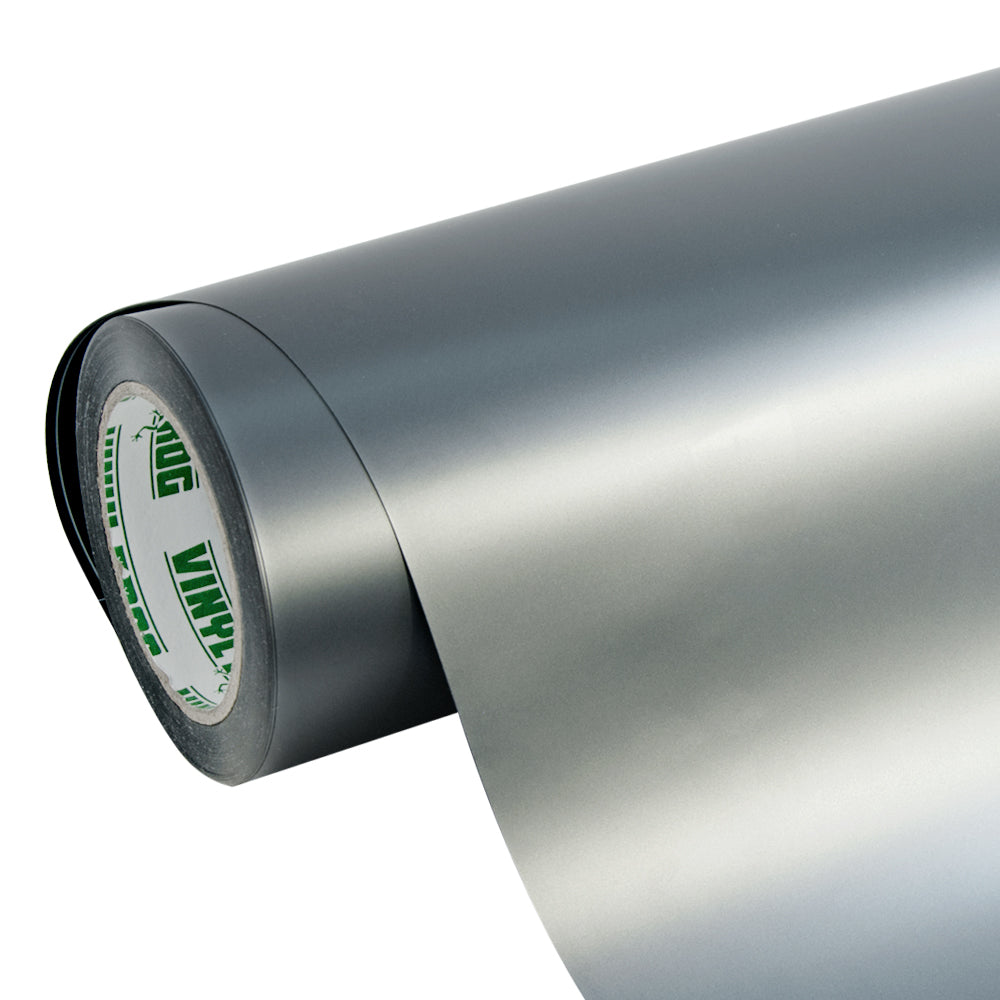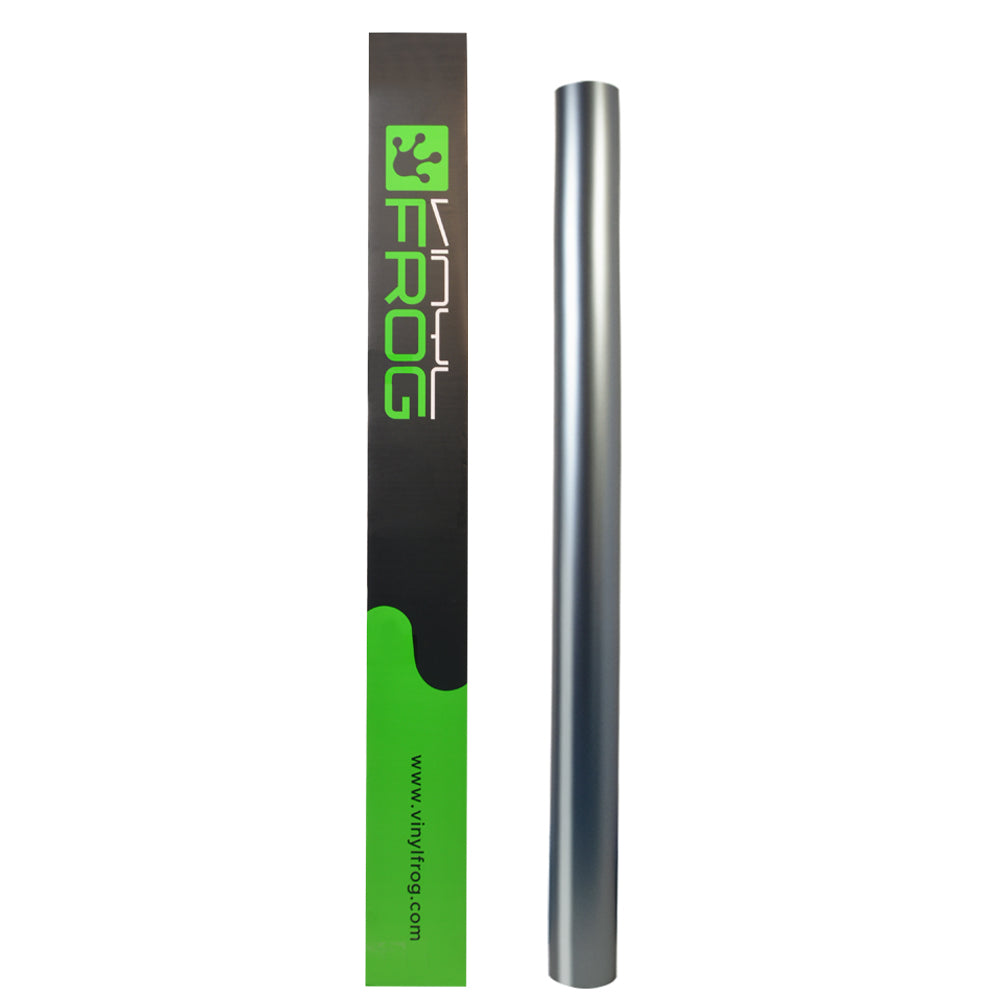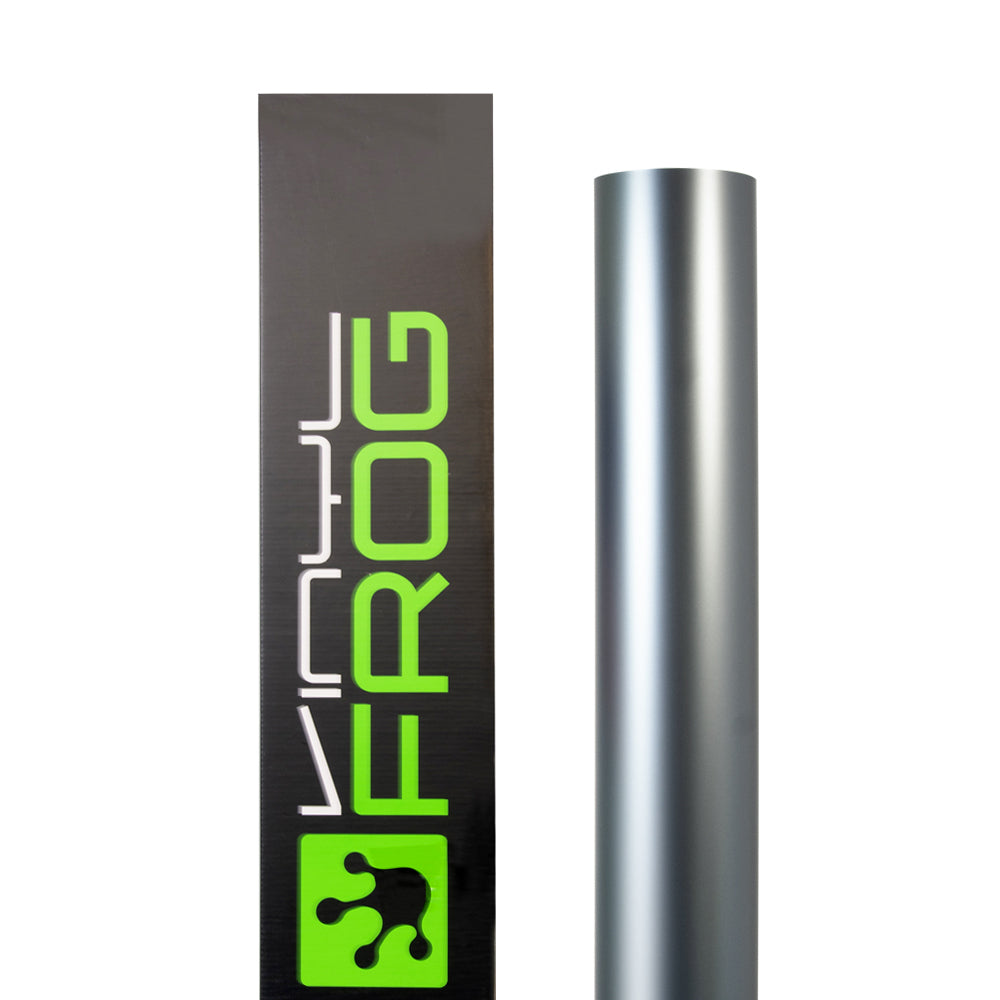 Matte Silk Gray Blue Vinyl Wrap
Description
VinylFrog's Matte Silk Gray Blue is a choice that effortlessly captures attention and admiration. With its graceful fusion of the cool, sophisticated tones of gray and the calming serenity of blue, this color becomes a visual masterpiece. It's a hue that conjures images of a tranquil misty morning sky or the gentle, rhythmic waves of a calm ocean.
When you choose our Matte Silk Gray Blue vinyl, you're not just selecting a color; you're making a statement about your keen sense of aesthetics. This shade embodies a timeless elegance that transcends trends and seasons, making it a versatile and enduring choice for various applications, from automotive customization to interior design and beyond, it's a color that stands as a symbol of sophistication and style, making a lasting impression wherever it's showcased.
Our Matte Silk Gray Blue vinyl wrap is meticulously engineered to uphold its captivating hue, even when subjected to intense sunlight and prolonged exposure to UV rays. This exceptional feature ensures that your vehicle's appearance retains its vibrant and true-to-color gray-blue allure, preserving its aesthetic charm for an extended period.
Features And Specifications
Durable, long-lasting, and high-performance.

Eco-friendly high-grade polymeric vinyl.

Water and weatherproof.

Heat and UV resistant.

Easy to apply and maintain.

Pressure-sensitive, robust acrylic adhesive.

Easy to reposition and slide.

Medium stretchable, up to 30%.

Equipped with air-release channels for bubble-free installation. 

Sizes available: 5ft x 3.28ft. 10ft, 16ft, 33ft, 49ft, and 59ft.

Color: Gray-blue.

Finish: Matte with a very slight silken shimmer.

Packaging: Roll.
Things You Should Know:
How Much Vinyl Needs To Wrap Your Vehicle
Video
Structure
Material
High Grade Polymeric Calendared Vinyl Film
Fashionable, Stunning Color
With Air Release Channel
Bubble-free Application
Slideable; Repositionable
Medium Stretchable
The Maximum is 30 %
Easy To Wrap
Functions
Recommended Uses
▲ Standard Size & Appearance
Physical properties 
▲ General Properties
Moreover, it is a highly durable film that is designed to be impressively resistant to scratches, forming a protective shield around your car's original paint to safeguard it against minor abrasions, rock chips, road debris, and daily wear and tear. This added layer of protection plays a pivotal role in maintaining the flawless look of your vehicle.
Beyond its paint protection prowess, our Matte Silk Gray Blue vinyl wrap also serves as a safeguard for the underlying metal surfaces. By effectively repelling water and moisture, it contributes to the prevention of rust, prolonging the life of your car's bodywork. Rust and corrosion can be a real bane for your vehicle significantly reducing its resale value. Our vinyl ensures you get the best bargain by keeping the body in pristine condition whenever you go out to sell it. 
In terms of ease of use, whether you're a professional installer or a DIY enthusiast, applying our Matte Silk Gray Blue vinyl wrap is a hassle-free experience. Equipped with a pressure-sensitive acrylic adhesive, it features an air release channel to minimize the formation of air bubbles during installation, ensuring a result that is smooth and seamless. In order to preserve the longevity of the adhesive, it is covered with a supreme quality 130um plastic liner. Even if you are storing this film for the time being, you will see that it retains its durability and strength whenever brought to use. 
After putting the vinyl on a part of your vehicle, you can slide and reposition it until you are satisfied with the placement. You can also smooth it out with a squeegee. After applying the final round of heat, it adheres tenaciously to your vehicle's surface, remaining securely in place even when exposed to various weather conditions, including rain, snow, and strong winds. Rest assured that your vehicle's new look will endure, making a lasting impression wherever you go.
Maintaining the sleek appearance of our Matte Silk Gray Blue vinyl wrap is a breeze as well. Simply wash your vehicle periodically, preferably on a weekly basis, to remove accumulated dirt and grime. Use a pH-balanced, non-abrasive automotive soap along with a soft microfiber wash mitt. Avoid abrasive brushes and automatic car washes as they can mar the matte surface. 
Always hand wash your vehicle for the safest and most effective cleaning. If you encounter stubborn stains or contaminants, opt for specialized vinyl wrap cleaners or use isopropyl alcohol sparingly. Shield your matte wrap from harsh environmental factors by parking in shaded areas or using a car cover when not in use, as prolonged exposure to UV rays can lead to fading. 
Our vinyl reaches your doorstep in perfect packaging that ensures that it incurs no scratches or marks during shipping. It is packed in a sturdy box that cannot be easily bent or warped. Wherever in the world you are, we make sure that it reaches you on time so that you can give your ride a truly amazing makeover. 
Our Matte Silk Gray Blue vinyl wrap brings a timeless, sophisticated aesthetic to your vehicle for those seeking a striking visual transformation. Elevate your vehicle's style and safeguard its finish with the enduring beauty of Silk Gray Blue.
Recommended application tools:  Squeegee, buffer, knife, masking tape, heat gun, magnets, gloves, IR thermometer, IRR heater
Application method: Standard methods for calendered films. No overstretching overheating and Post heating is necessary.
Post-heating temperature: 110°C flat surfaces, 130°C curves, and overlaps
Aftercare: PH neutral, Avoid wax or solvents

CAUTION!
The images, colors, and finishes on the screen are approximate. For the real representation of the product always check the color swatch.