Add an additional description to your product option. Ex: Size guides, and other common questions.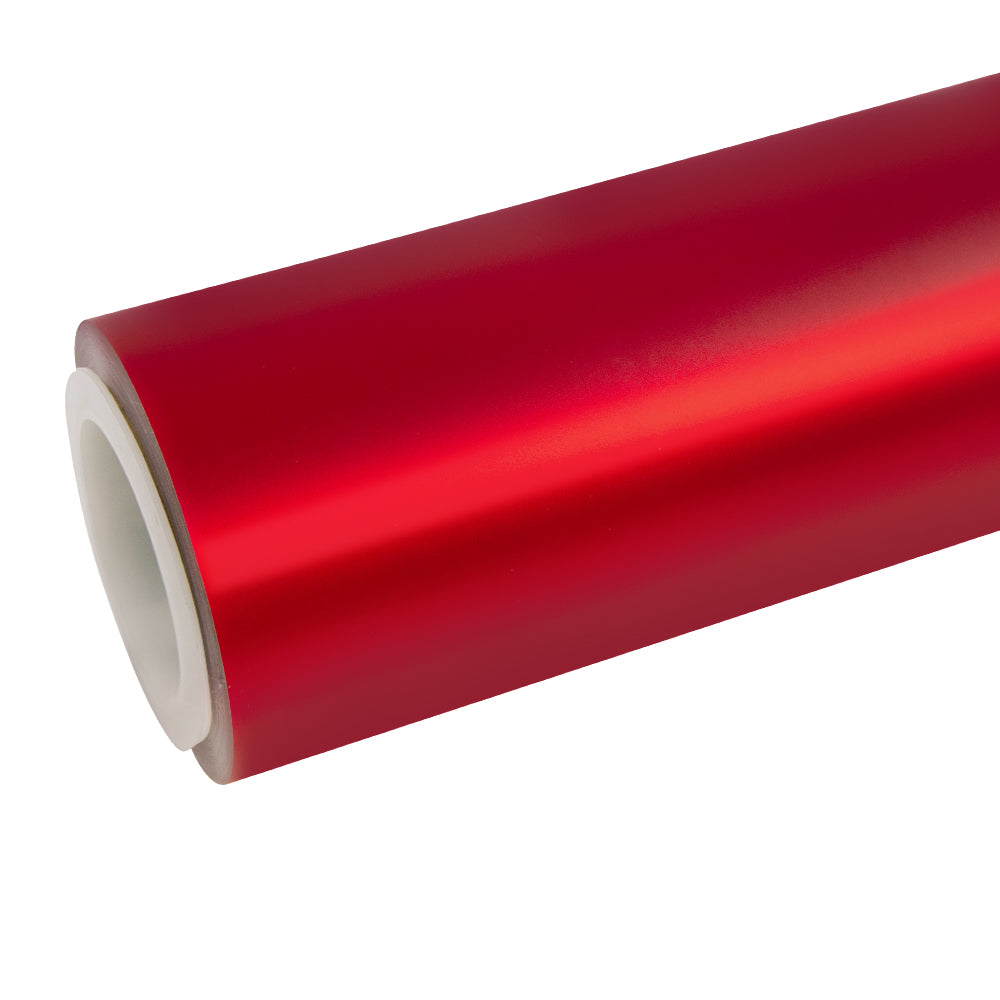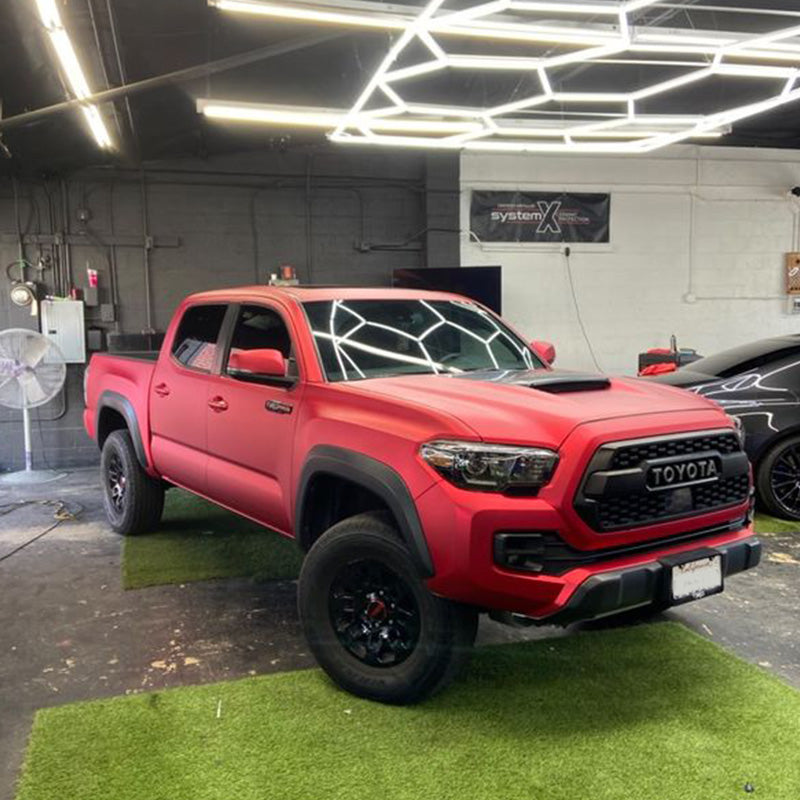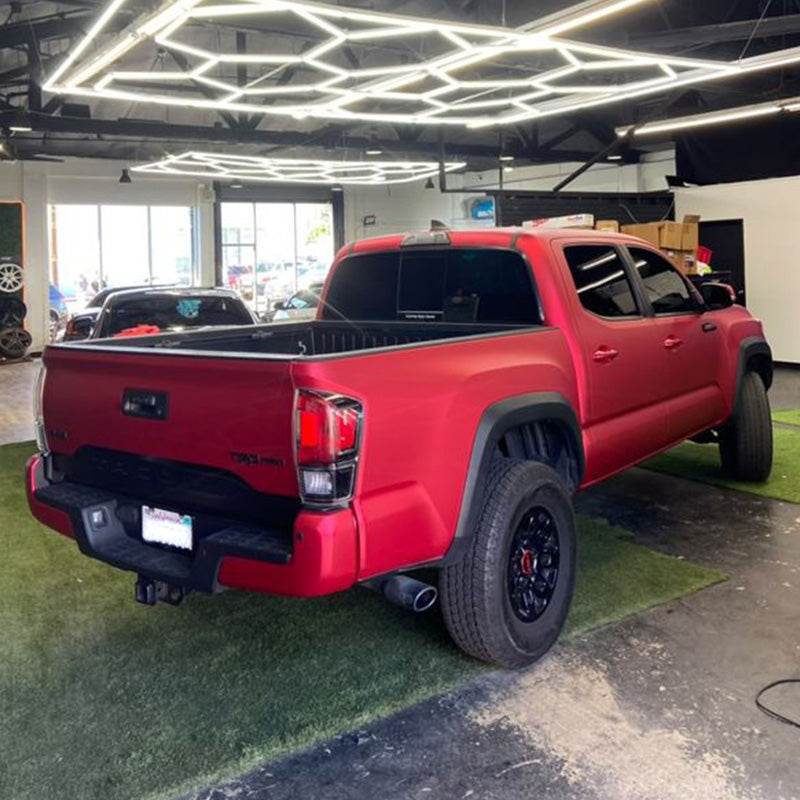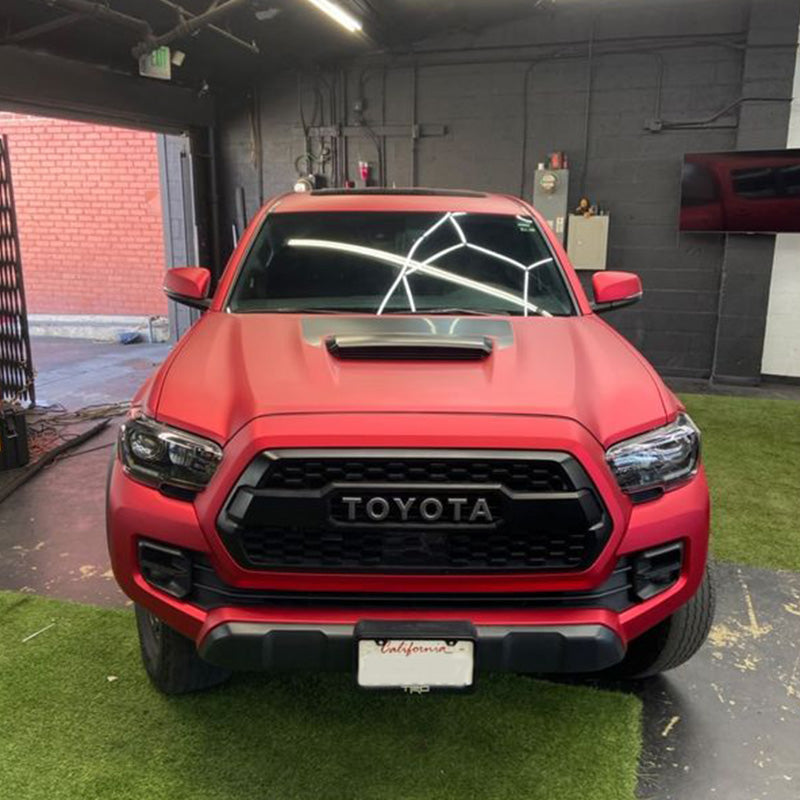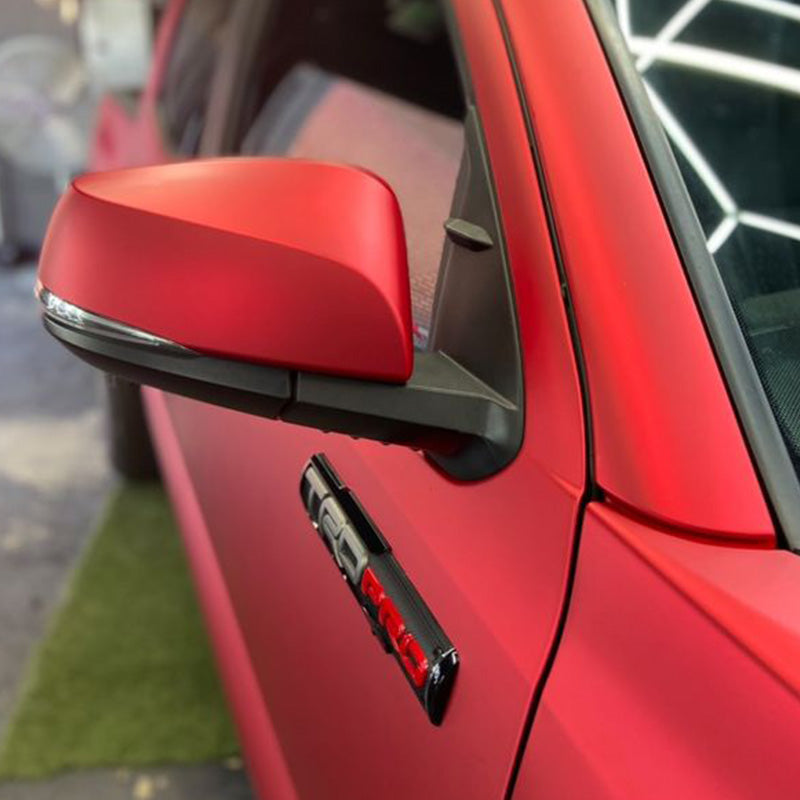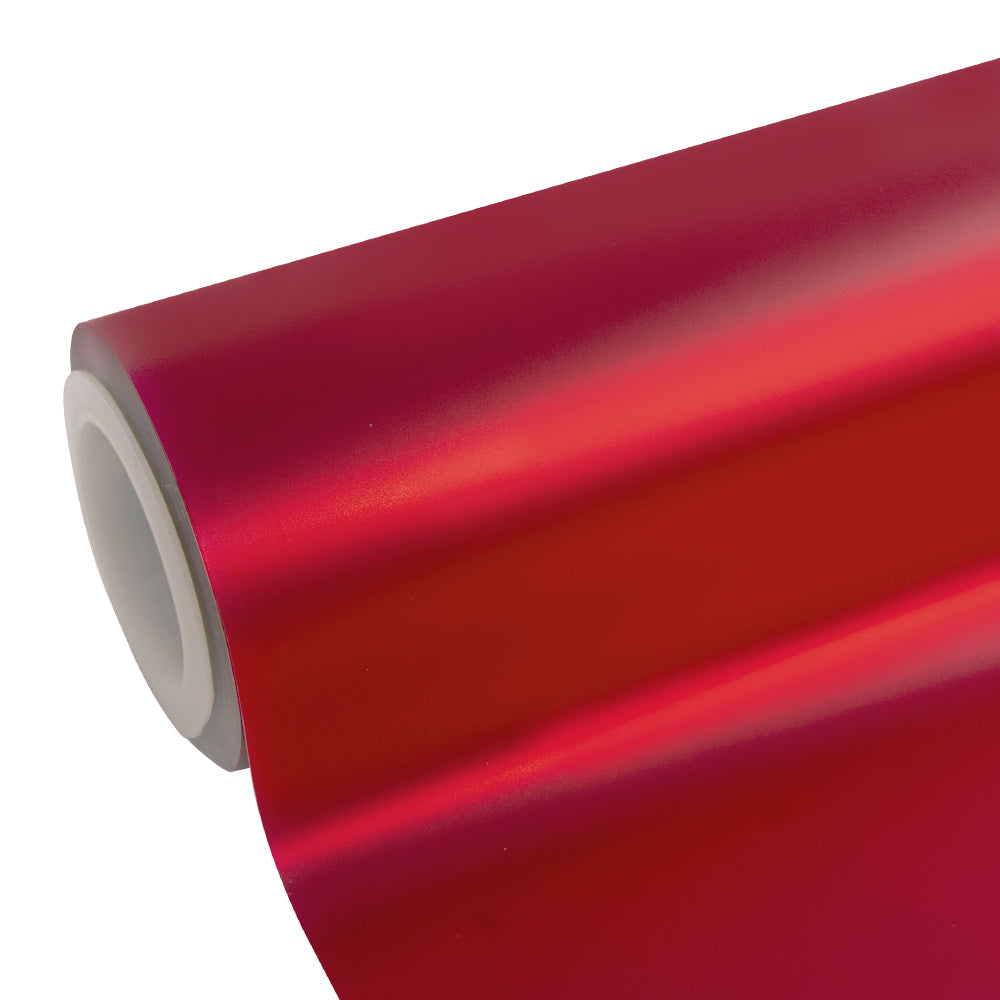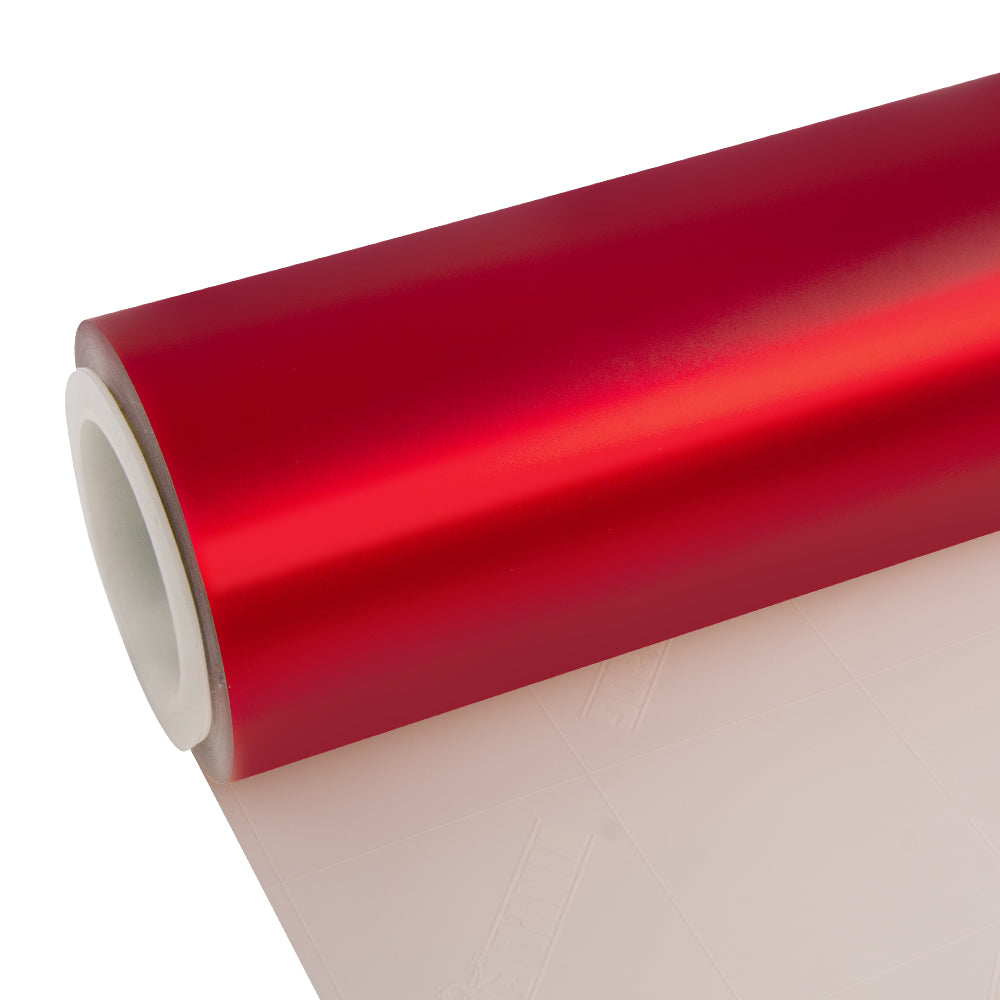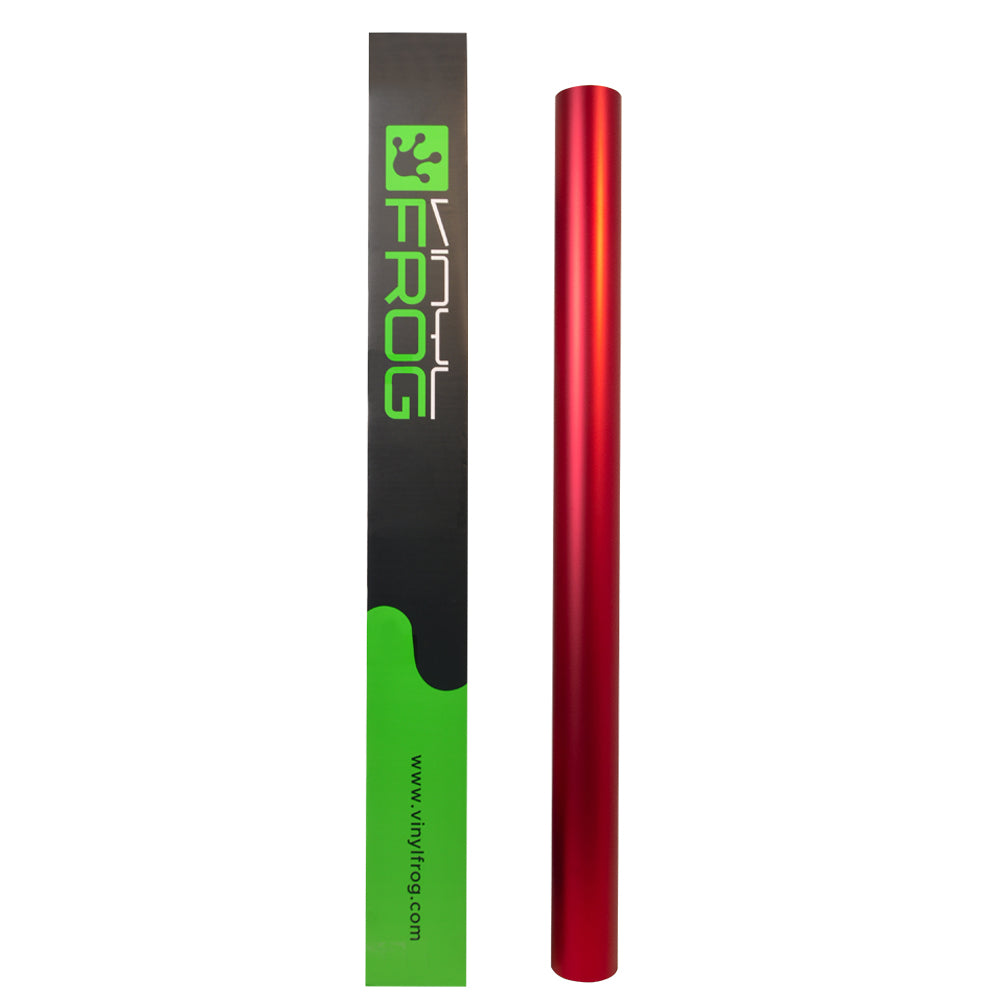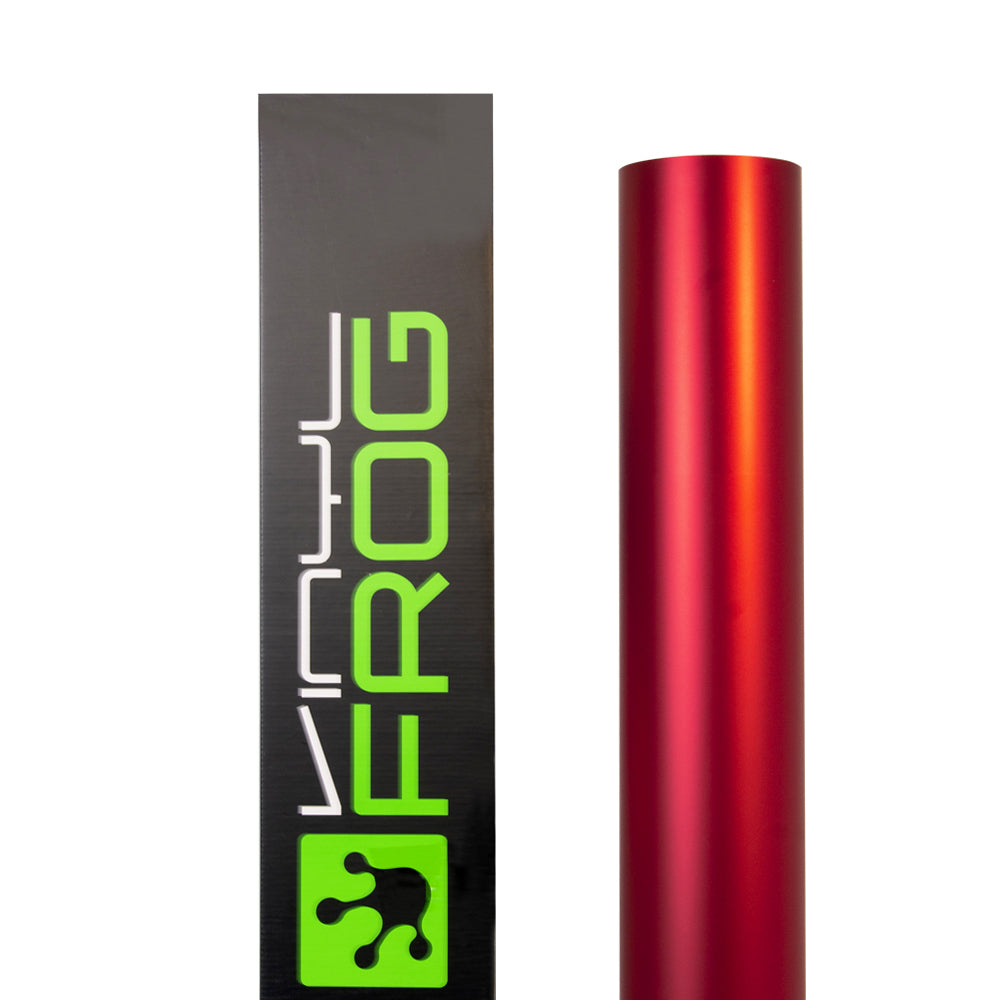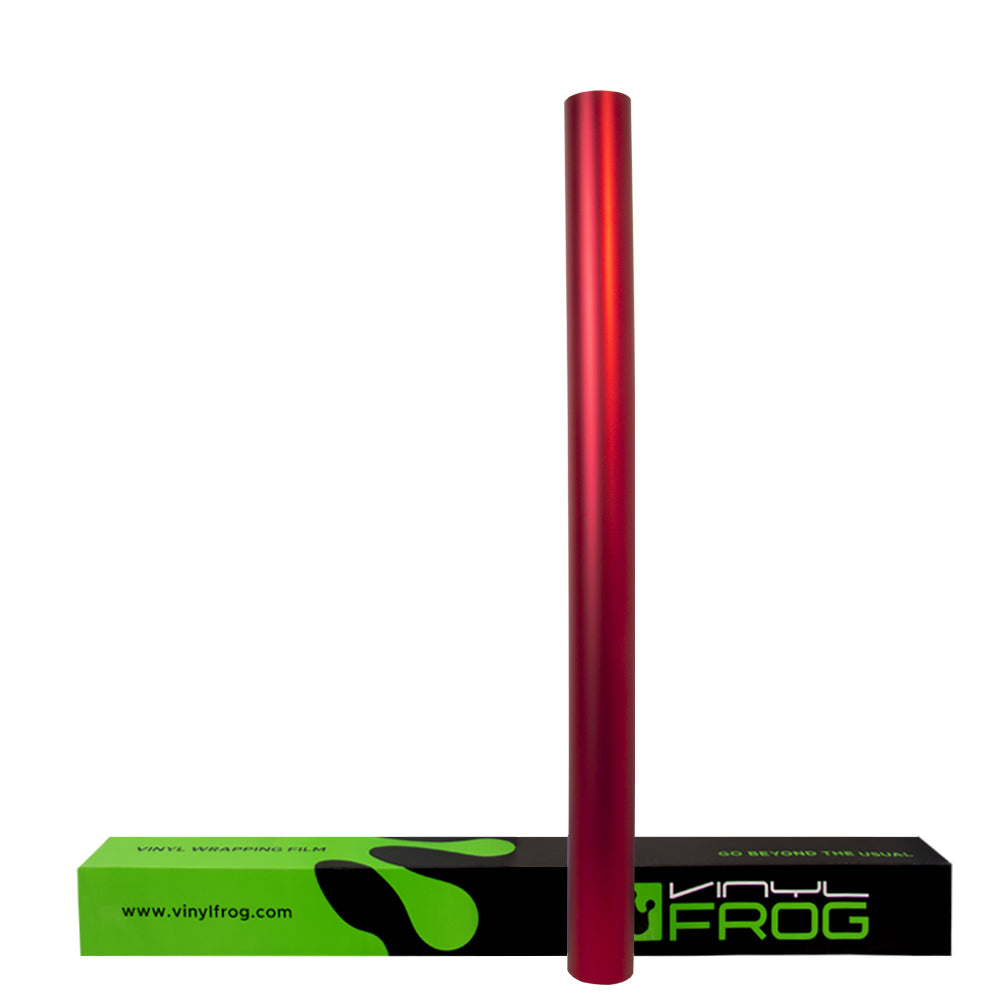 Satin Chrome Prismatic Red Vinyl Wrap
Description
When it comes to vehicles, dynamic red hues hold the position of the most coveted shade. Whether it is due to the popularity of Ferrari Red or because of the brilliance of the shade coupled with the exterior of a vehicle. Vinyl Frog has taken its own spin on the hue to bring to you Satin Chrome Prismatic Red Vinyl.
The allure of this vinyl is unparalleled, creating a visual experience that effortlessly merges elegance and modernity. With its soft sheen and muted reflective qualities, the satin chrome finish adds a touch of sophistication to any vehicle's exterior. 
The subtlety of the chrome effect, combined with the satin texture, produces a refined aesthetic that is both eye-catching and understated. This wrap's ability to play with light and shadow highlights the car's contours in a unique way, granting it an almost ethereal presence. 
Whether it is under the radiant sun or the soft glow of streetlights, the satin chrome vinyl wrap transforms your ride into a moving masterpiece, exuding an air of exclusivity that's tailored for those who seek a distinctive, tasteful, and contemporary style.
Features And Specifications:
High-performance, durable and environment-friendly.

Premium quality polymeric vinyl with long-lasting adhesion.

Water and weatherproof.

Easy to apply and maintain.

Acrylic-based, robust adhesive.

Easy to slide and reposition. 

Equipped with air-release channels for bubble-free application.

Heat and UV resistant.

Sizes available: 5ft x 3.28ft. 10ft, 16ft, 33ft, 49ft, and 59ft.

Color: Prismatic red.

Finish: Smooth, silken with moderate sheen.

Packaging: Roll.
Things You Should Know:
How Much Vinyl Needs To Wrap Your Vehicle
Video
Structure
Material
High Grade Polymeric Calendared Vinyl Film
Fashionable, Stunning Color
With Air Release Channel
Bubble-free Application
Slideable; Repositionable
Medium Stretchable
The Maximum is 30 %
Easy To Wrap
Functions
▲ Standard Size & Appearance
Physical properties 
▲ General Properties
When you wrap your car in this vinyl expect the surface to reflect a mesmerizing array of colors as you drive by. This prismatic quality adds an element of surprise and uniqueness to your vehicle making it a truly captivating sight.
You will find that throughout our catalog, we are committed to producing premium quality products and our Satin Chrome Prismatic Red Vinyl Wrap is no exception. Crafted with precision and using the latest technology, this wrap is designed to withstand the hustle and bustle of everyday usage while maintaining its appearance. 
When you drive around, your vehicle has to bear the hazards of the road that may damage the original paintwork. Our wrap forms a protective shield around the exterior of your car saving it from minor chips and dings, road debris, scratches, bird droppings, tree sap, and bug splatter. 
Furthermore, our Satin Chrome Prismatic Red wrap offers exceptional durability, protecting your car's body from UV exposure as well. The paint underneath remains in pristine condition maintaining the resale value of your precious ride. 
To add to its list of exceptional qualities, the Satin Chrome wrap is a breeze to apply and remove. Even if you are new to the world of wrapping, you can achieve professional-looking results with a bit of patience. 
Our vinyl wrap comes with an adhesive backing that sticks securely to your car's surface, conforming to its contours and curves. It is equipped with air-release technology that helps ensure a bubble-free installation. Plus, if you decide to change things up down the line, the vinyl can be removed without causing any damage to your car's paint.
Your vehicle is an extension of your personality and style. With our Satin Chrome Prismatic Red Vinyl Wrap, you have the opportunity to express yourself in ways you never thought possible. Plus it's a color not normally seen on cars, so yours will be the talk of the town for many years to come. 
Whether you are a fan of classic elegance, modern sophistication, or vibrant energy, this vinyl turns your vehicle into a canvas of self-expression. So, if you are ready to elevate its aesthetics to a whole new level, select from the different size options available for your ease and place your order today!
Recommended application tools: Squeegee, buffer, knife, masking tape, heat gun, magnets, gloves, IR thermometer, IR heater

Application method: Standard methods for calendered films. No overstretching and overheating and Post heating is necessary.
Post-heating temperature: 110°C flat surfaces, 130°C curves, and overlaps
Aftercare: PH neutral, Avoid wax or solvents

CAUTION!
The images, colors, and finishes on the screen are approximate. For the real representation of the product always check the color swatch.