Add an additional description to your product option. Ex: Size guides, and other common questions.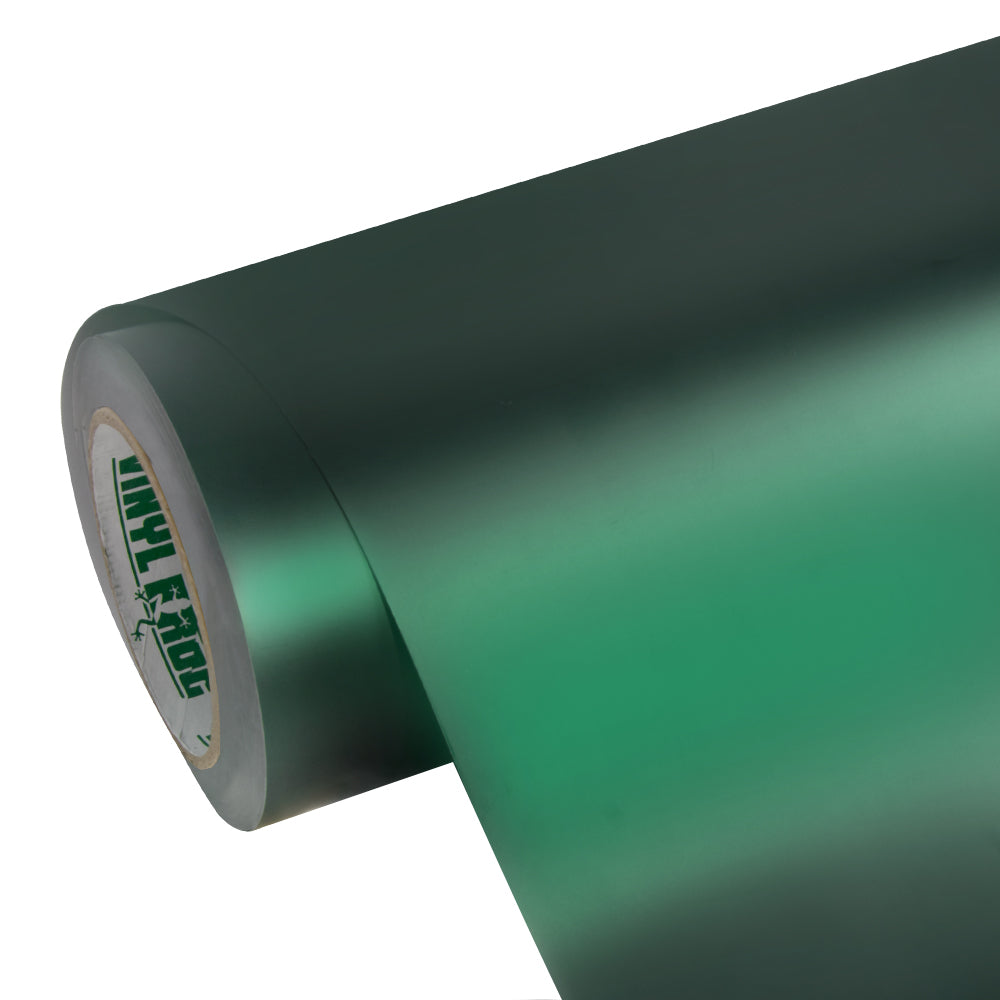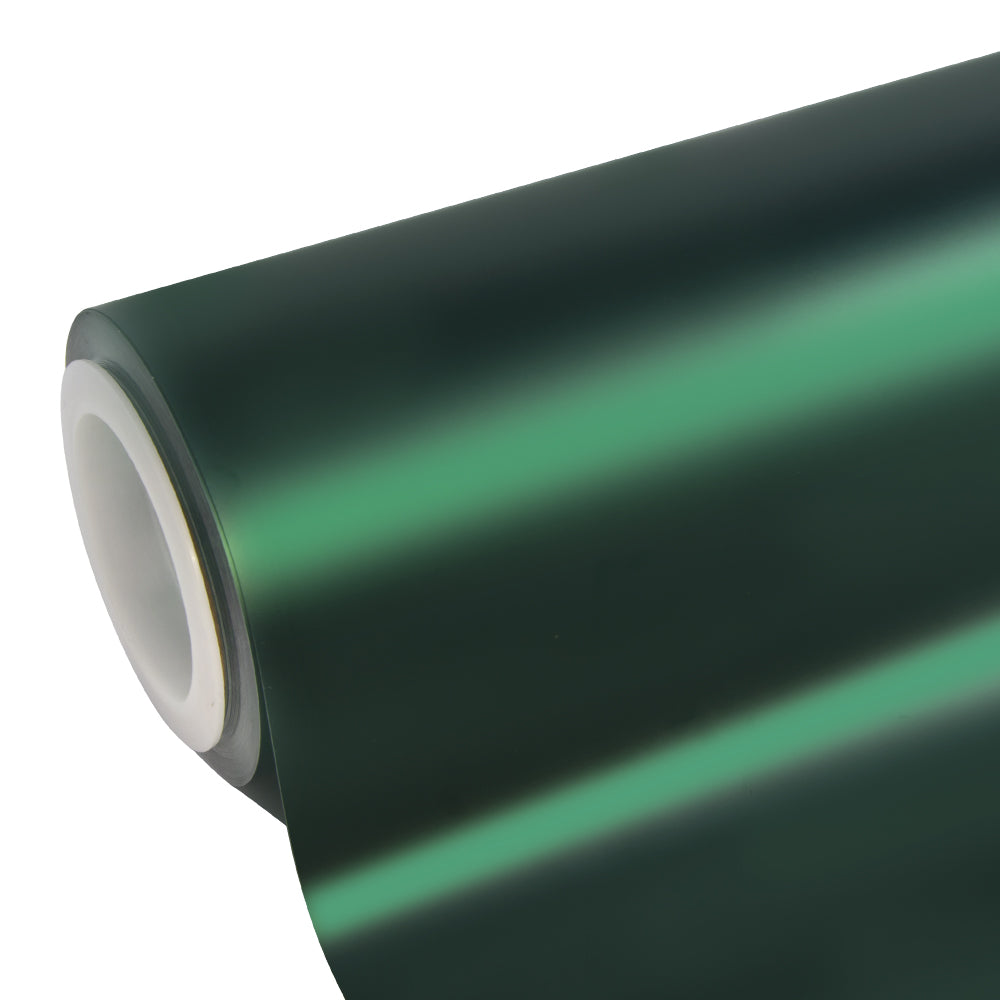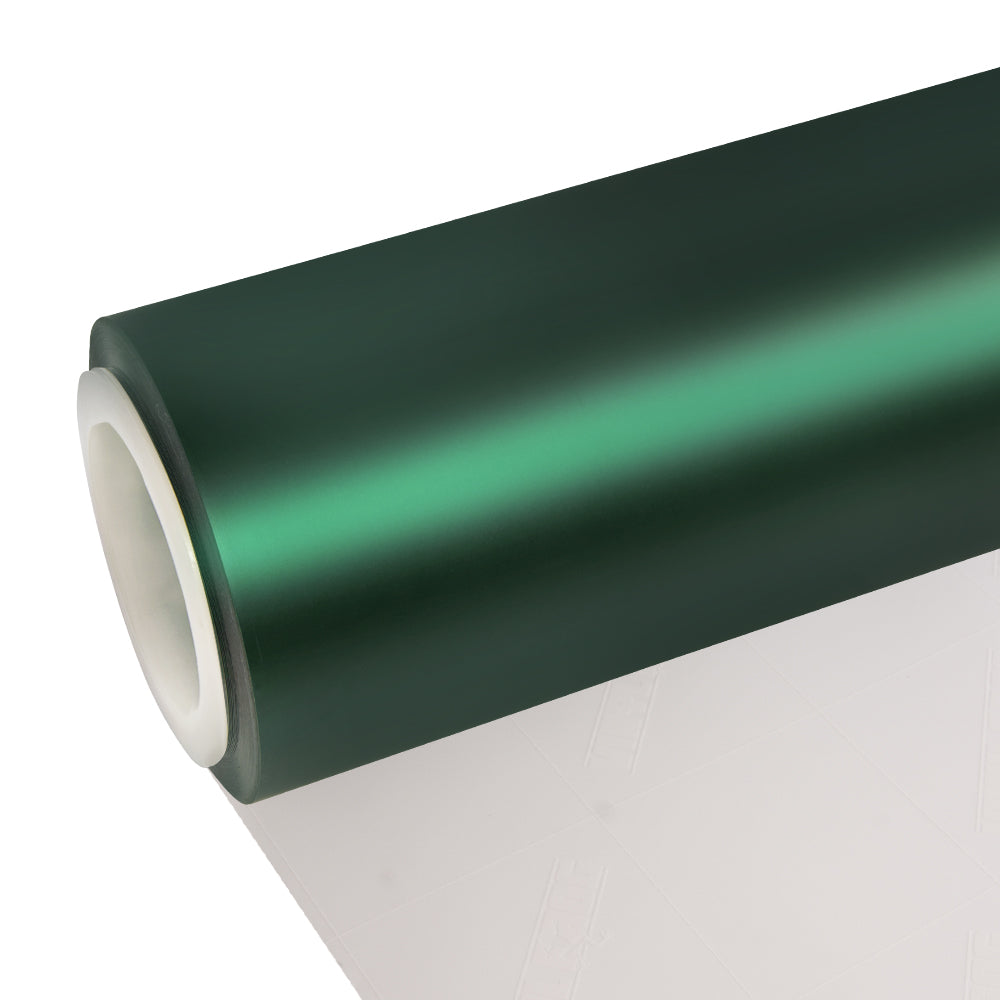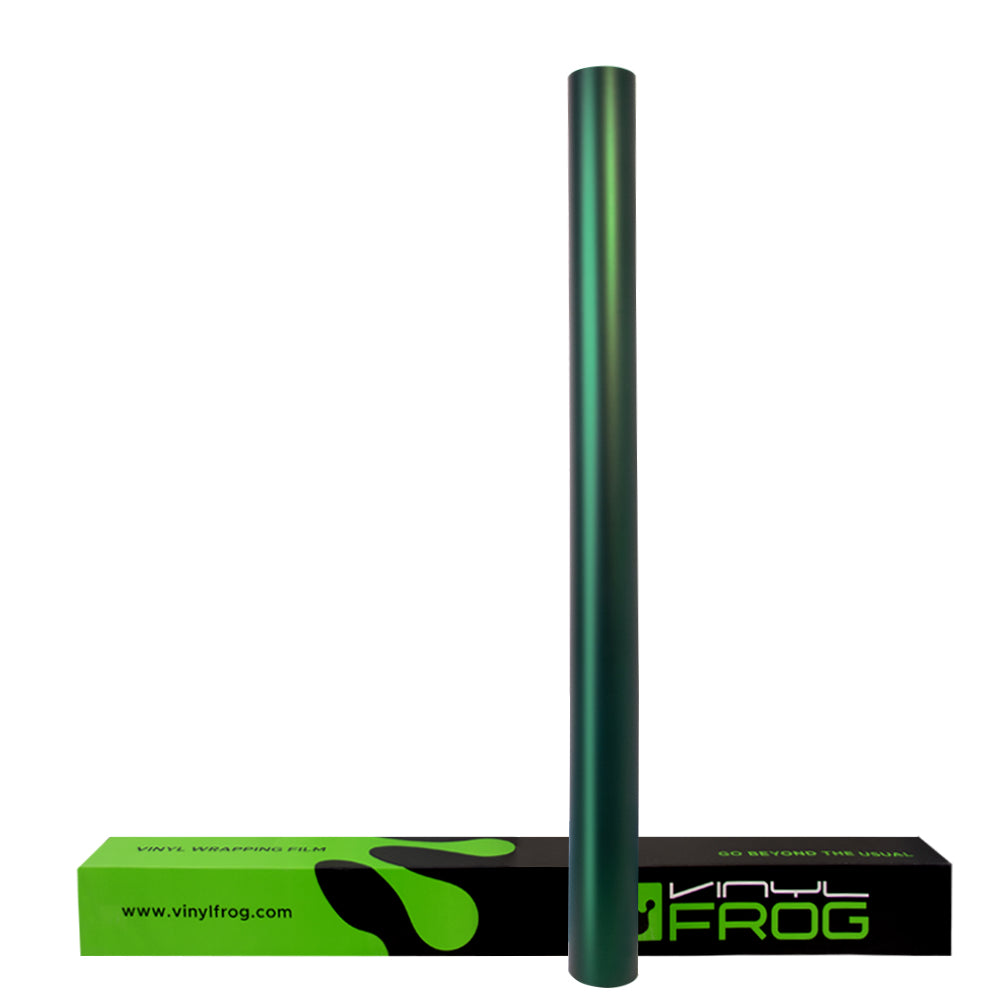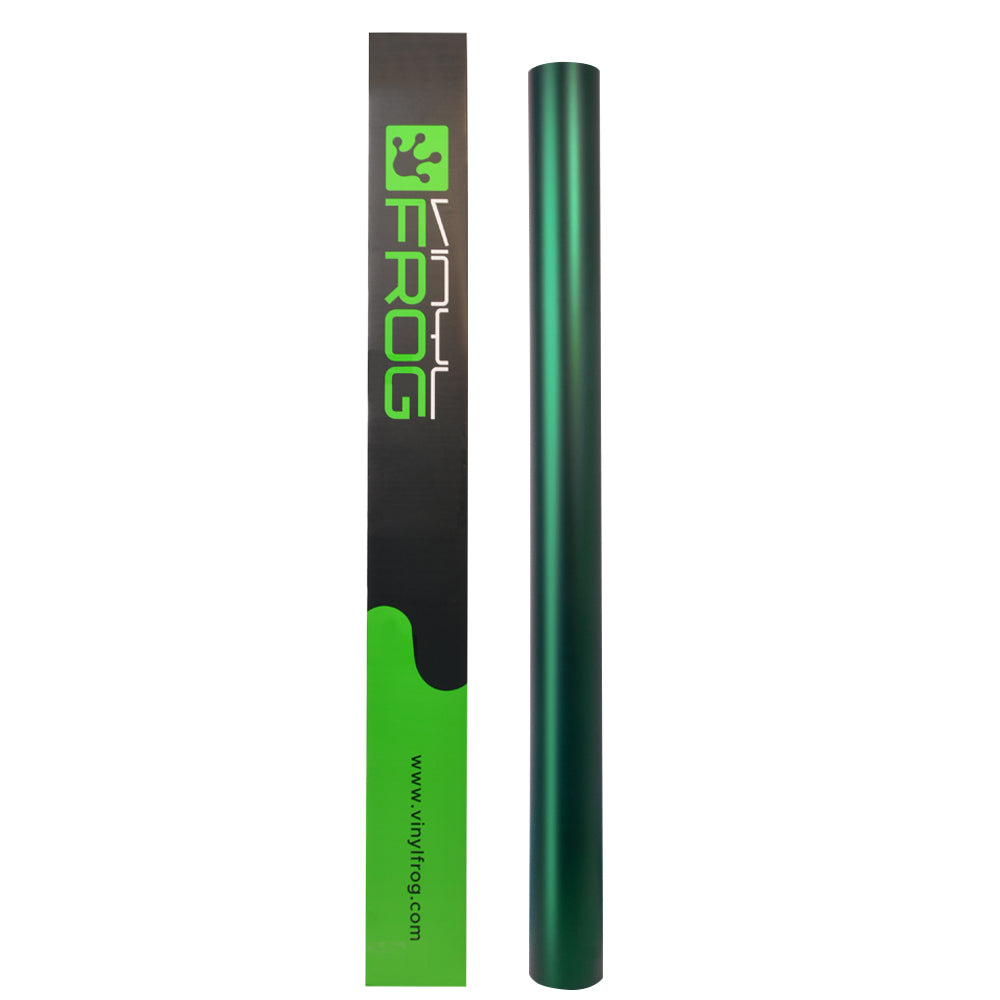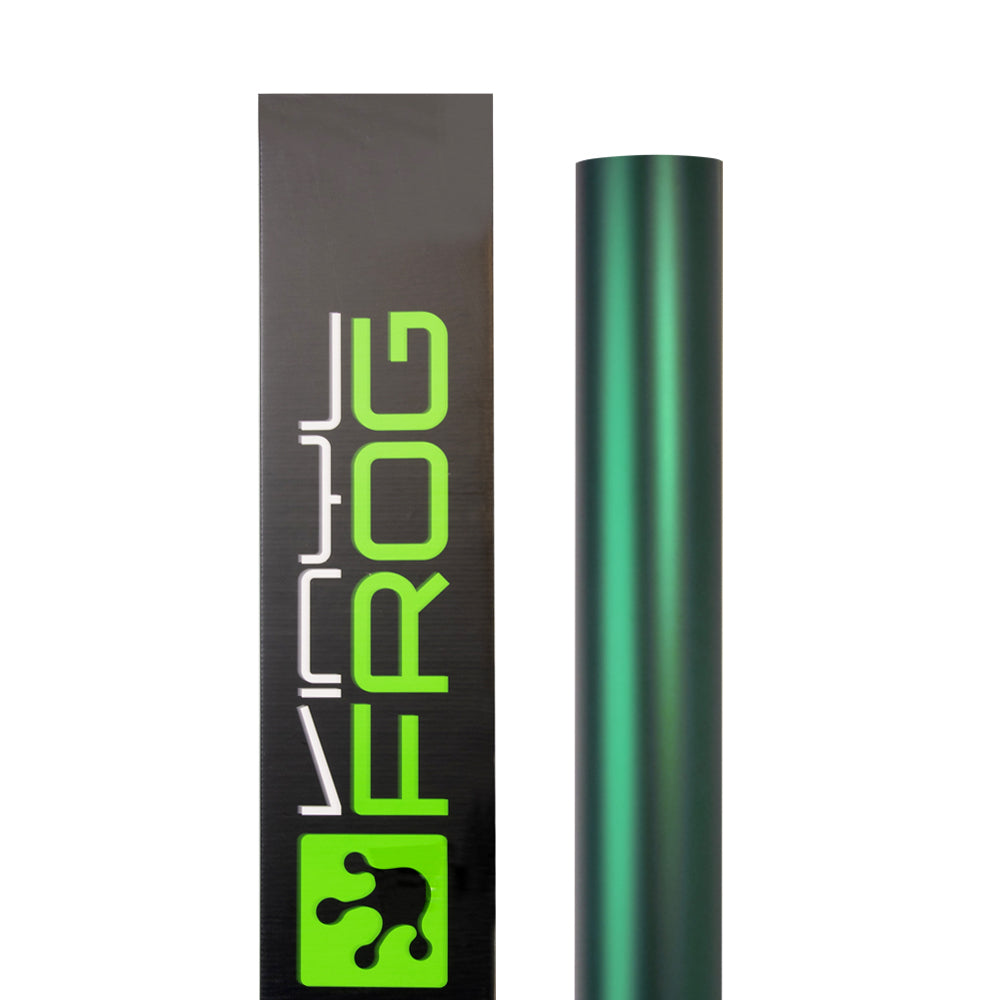 Satin Chrome Silk Green Vinyl Wrap
Description
Let everyone be enraptured by the spectacular sight of your vehicle wrapped in lush dark green silk. The allure of the Satin Chrome Silk Green wrap at Vinyl Frog is truly captivating as it seamlessly blends nature's vibrancy with modern elegance. A deep rich shade that will transform your vehicle into a classy and glamorous ride, it is the best alternative to an expensive paint job. 

Vinyl wraps, with their numerous vibrant shades and different exquisite finishes, are currently trending. Our satin chrome vinyl gives the impression that your vehicle is draped in pure silk. Its subtle shimmer gives a luxurious appearance that turns heads on the road.
Features And Specifications:
Durable and environment-friendly.

High-grade polymeric vinyl with long-lasting performance.

Water and weatherproof.

Easy to apply and maintain.

Acrylic-based high-performance adhesive.

Easy to slide and reposition. 

Equipped with air-release channels for bubble-free application.

Heat and UV resistant.

Sizes available: 5ft x 3.28ft. 5ft x 10ft, 5ft x 16ft, 5ft x 33ft, 5ft x 49ft, and 5ft x 59ft.

Finish: Smooth satin with a subtle sheen.

Packaging: Roll.
Things You Should Know:
How Much Vinyl Needs To Wrap Your Vehicle
Video
Structure
Material
High-Grade Polymeric Calendared Vinyl Film
Fashionable, Stunning Color
With Air Release Channel
Bubble-free Application
Slideable; Repositionable
Medium Stretchable
The Maximum is 30 %
Easy To Wrap
Functions
▲ Standard Size & Appearance
Physical Properties 
▲ General Properties
Our premium quality Satin Chrome Silk Green vinyl is one of the best options for a full vehicle wrap. It is a high-grade polymeric film that is durable and long-lasting giving you the best value for money. The conformable and flexible material is stretchable enough to wrap every edge, contour, and recessed area easily. It calls for a flawless application as it can easily be repositioned to remove creases or fix errors. 
The satin chrome finish of our vinyl lacks ostentatious shimmer providing the most sophisticated look. It has the perfect balance between the shine and matte effect transforming your car into a captivating, high-end vehicle. It possesses a unique depth that conjures images of lush, verdant landscapes bathed in a soft, sophisticated glow.
The sleek, smooth vinyl has a pressure-sensitive acrylic backing that fits perfectly like a second skin accentuating the body lines. It is equipped with air-release channels that allow for a crease-free, bubble-free, and smooth application. And when you want to remove it, you can easily do so without any residue or damage. The underlying paint will remain in excellent mint condition maintaining the resale value of your precious ride. 
The best part is that our Satin Chrome Silk Green wrap offers a higher degree of protection to the vehicle. You can rest assured that it will bear the brunt of minor dents, road debris, and harsh UV rays of the sun while forming a shield around the original paint against scratches and scuffs. When applied well and cared for, our high-quality satin chrome wrap can last up to several years. 
Overall, it is a cost-effective and versatile material that can add a unique aesthetic to your vehicle. Available in six different sizes: 5ft x 3.28ft, 10ft, 16ft, 33ft, 49ft, and 59ft, our Satin Chrome Silk Green vinyl gives you the liberty to buy as much as you want without worrying about wastage. 
You can also add a design element by partially or split-wrapping your car in this beautiful, mesmerizing shade. It presents a harmonious fusion of tranquility and contemporary refinement, making it a choice that effortlessly revamps your vehicle into a masterpiece of visual delight. So what are you waiting for? Add a few rolls to the cart and give your vehicle the transformation it truly deserves!  
CAUTION!
The images, colors, and finishes on the screen are approximate. For the real representation of the product always check the color swatch.