Add an additional description to your product option. Ex: Size guides, and other common questions.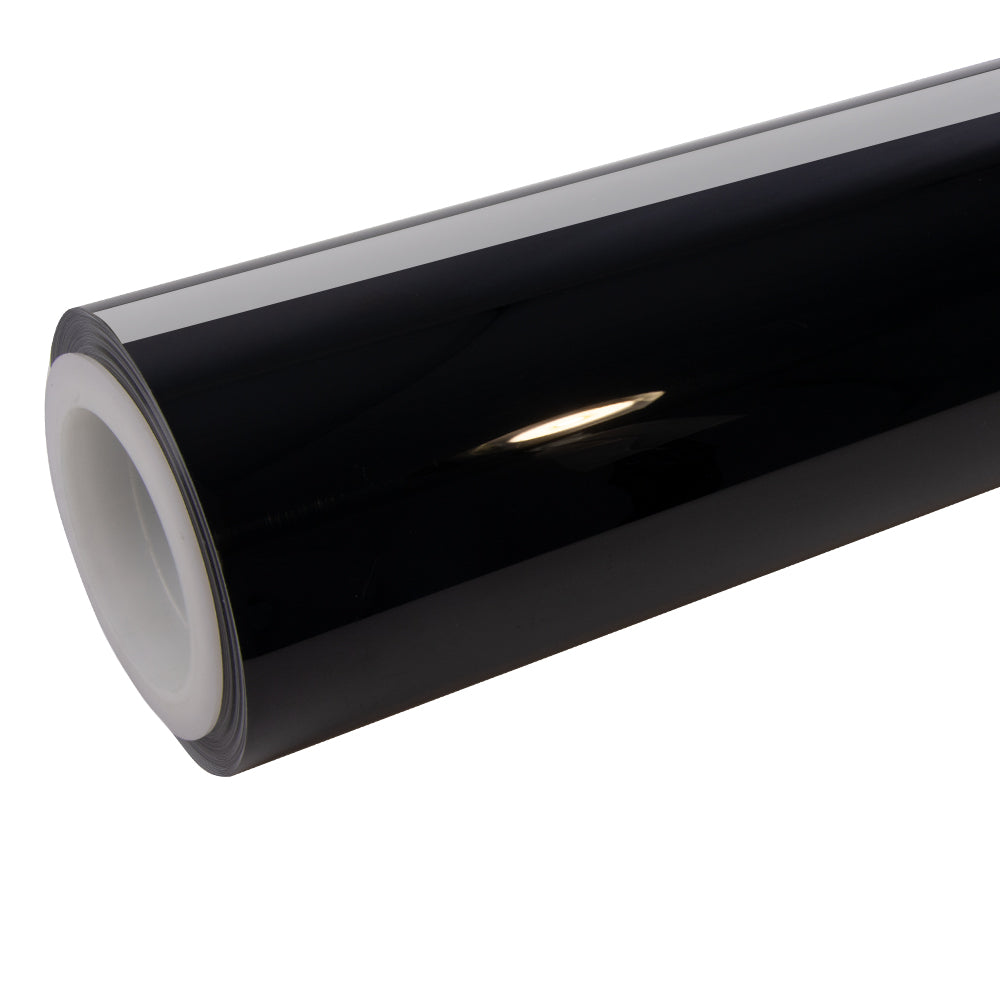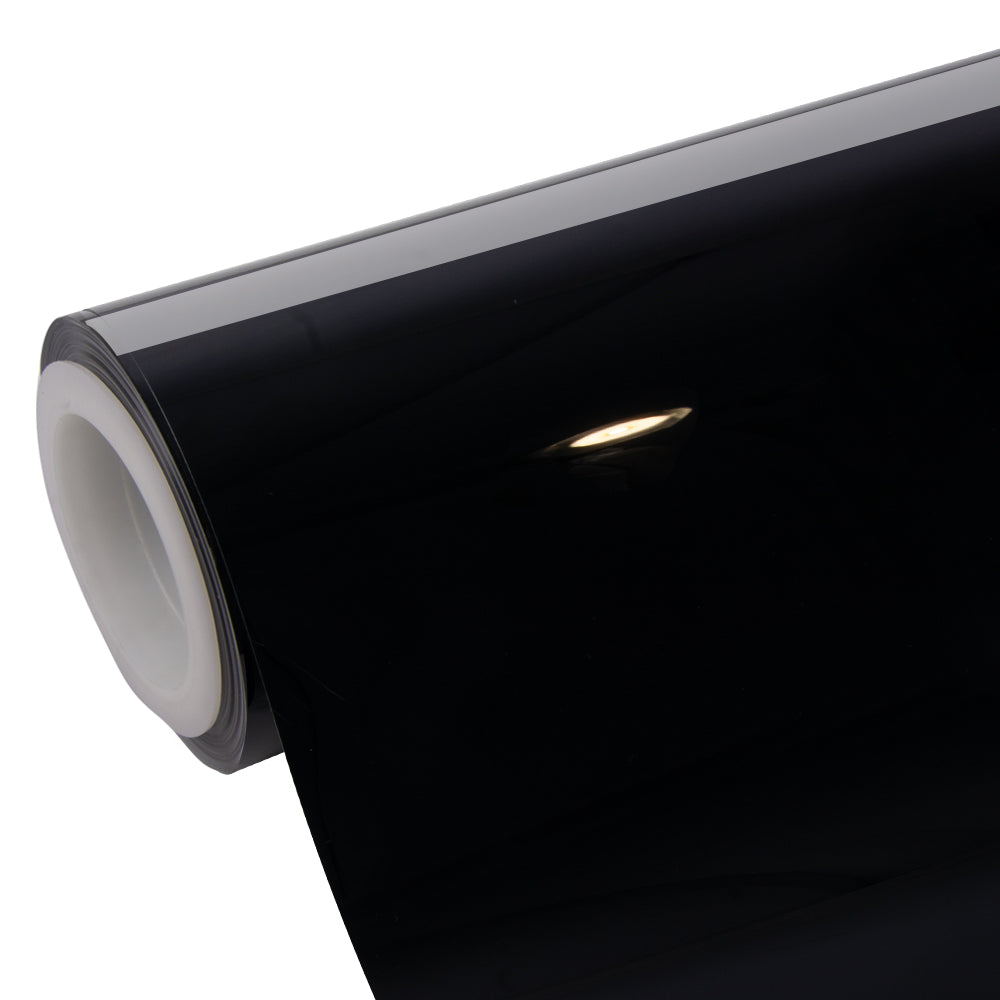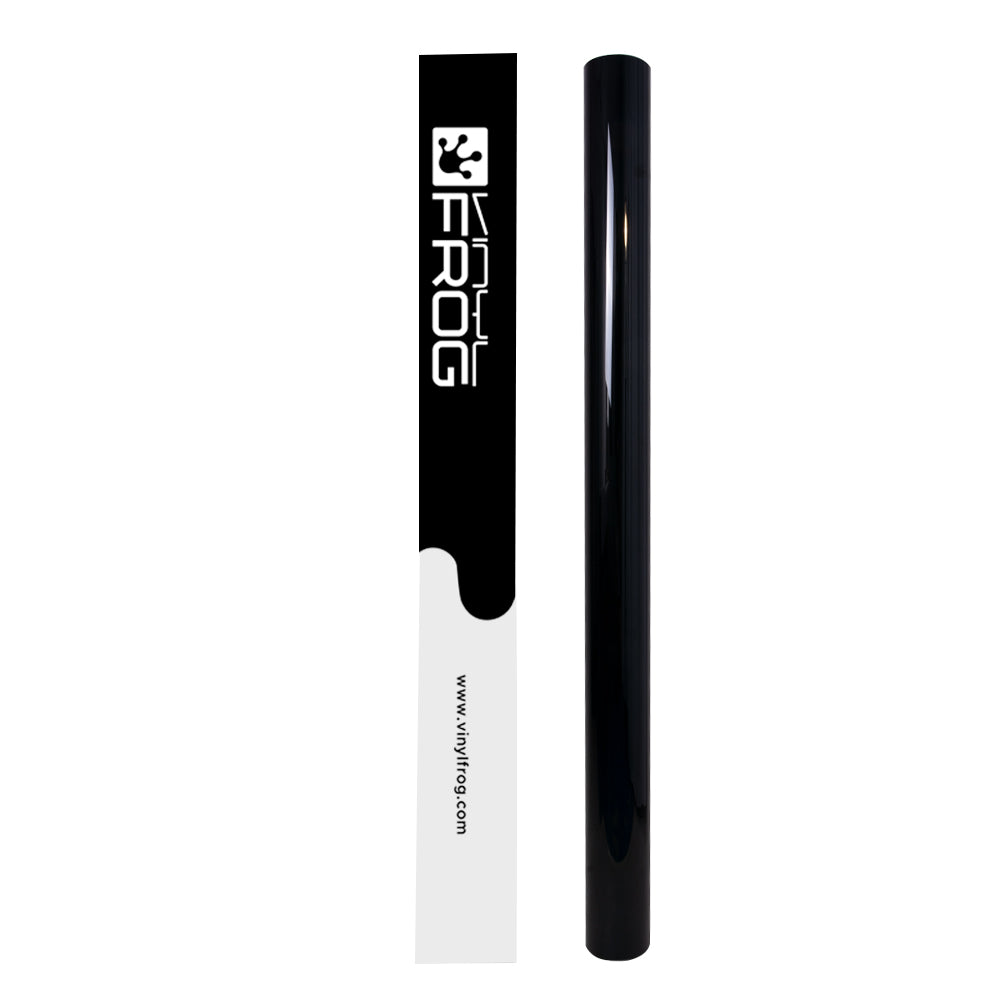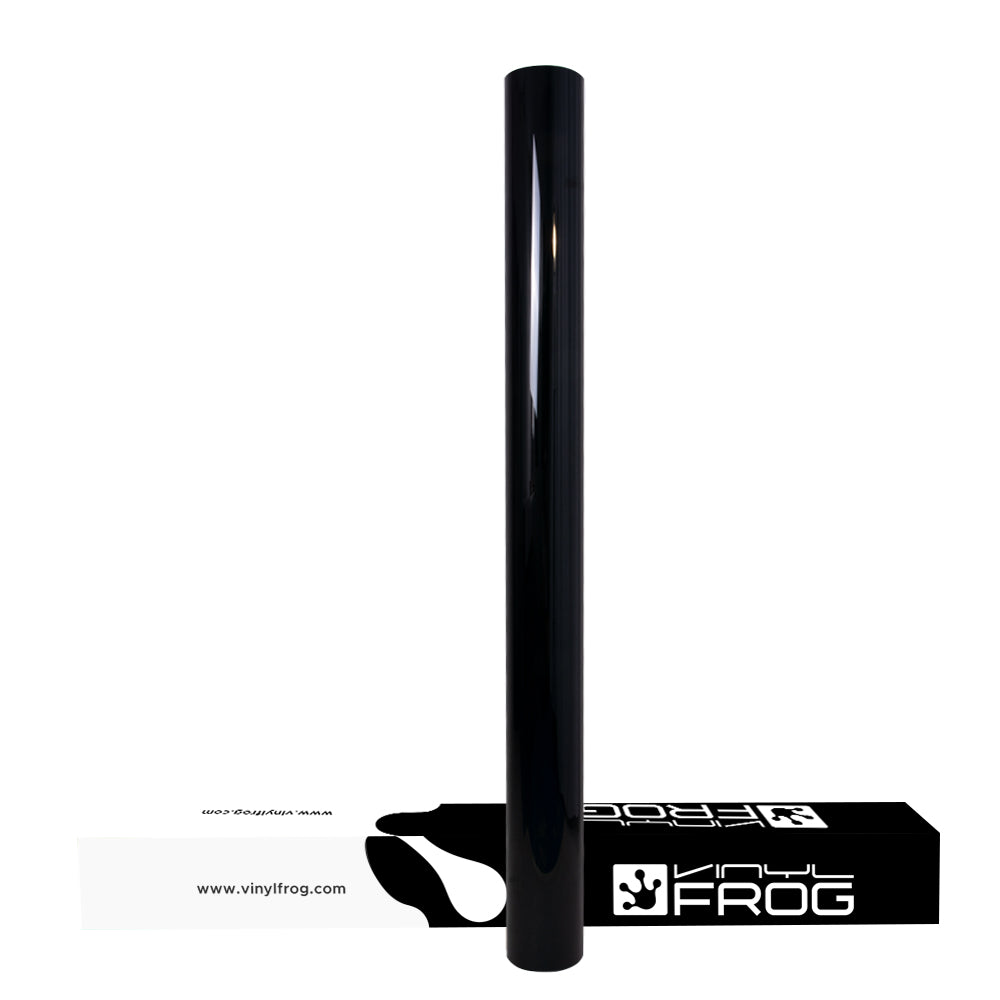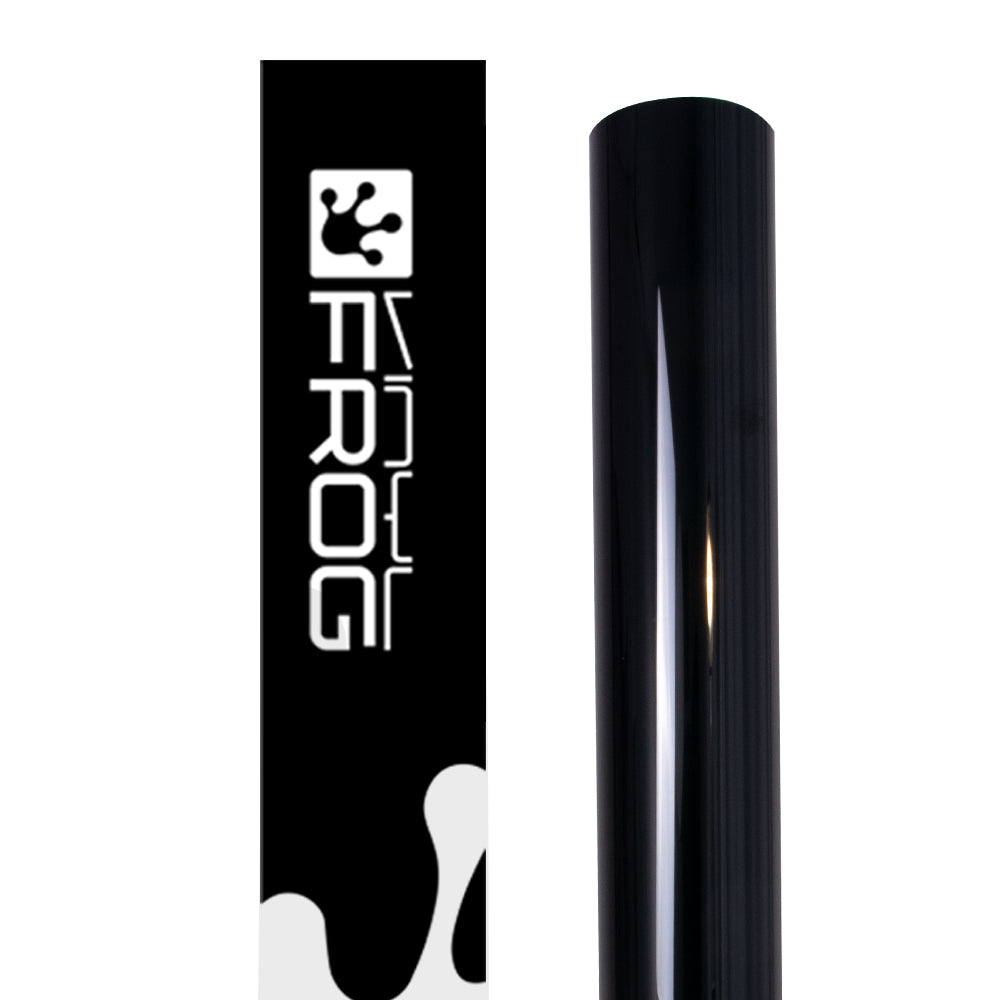 7.5mil Optimum Black Paint Protection Film
Description
When it comes to safeguarding your vehicle from the harsh elements around, no one does the job better than the 7.5mil Optimum Black Paint Protection Film available at Vinyl Frog. Our premium quality, the exquisite film perfectly drapes the exterior of your car, preventing any detriments from adversely affecting the original paint, keeping it pristine and flawless for many years to come.  
Our Optimum Black PPF stands out among the many options available on the market as an exceptional product for maintaining the beauty and integrity of your car's finish. It is highly durable and long-lasting, and bravely bears the brunt of road debris, scratches, dents, rock chips, and harsh UV rays of the sun. It also prevents the chemicals from tree sap and bird droppings from reaching the paintwork or any rodent and other creatures damaging it. 
The amazing paint protection film is transparent with a deep, glossy black finish which enhances the vehicle's overall appearance, giving it a stylish and sophisticated look. Developed using advanced technology, it ensures seamless integration with the vehicle's contours, highlighting the original lines and curves. The result is an exquisite layer of protection that maintains the car's aesthetics, making it highly captivating and a definite head-turner. 
Another great feature of our PPF is its self-healing topcoat. Minor scratches, stains  and scuffs on the film's surface can autonomously heal themselves when exposed to heat. This self-repairing ability ensures that the film maintains its pristine appearance, keeping the vehicle looking perfect for many years. 
Our paint protection film can be easily applied to any vehicle without any need for special tools or professional assistance. It is flexible with a strong acrylic adhesive that bonds well with the surface of the vehicle. It is slidable and can be easily repositioned to fix any errors and get a perfect finish. It can be trimmed and customized to fit any part of your vehicle and provides full coverage to high-impact zones such as the front bumper, hood, fenders, and side mirrors. 
The best part is its ease of maintenance and long-lasting performance. Taking care of our Optimum Black Paint Protection Film is a hassle-free process. Regular washing with mild soapy water and a soft microfiber cloth is sufficient to remove any accumulated dirt or debris. Additionally, the film's hydrophobic properties allow water to bead and slide off effortlessly without leaving any marks. 
Our PPF is versatile and can be applied to any smooth, clean and dry surface for protection. It can be used in public transport to cover luggage racks and chairs, or in homes and offices to protect furniture and other appliances. Desks and counters in a public settings and high traffic areas can be wrapped in our paint protection film to avoid any damage to their surface. 
Taking restyling to the next level, our 7.5mil Optimum Black PPF is the next generation of superb performance protective film. For an awesome custom appearance with outstanding defense and high endurance against daily road wear and tear, get the roll today!
Features And Specifications:
Supreme quality film.

Durable and long-lasting.

Scratch and stain resistant.

High endurance with self-healing properties. 

Transparent, having superior clarity without the orange peel effect.  

Hassle-free installation and removal. 

Resistant to yellowing and cracking. 

Size: 5ft x 49.21ft.

Finish: Transparent, black glossy.

Packaging: Roll in a sturdy box.

Shelf life: 2 years from the date of purchase when stored at 50°F to 80°F (15°C – 25°C) and 45% to 50% relative humidity.

The optimum recommended storage conditions are 72°F (22°C) and 50% relative humidity.
Product Structure
Product Performance
Shelf life: 
2 years from date of purchase when stored at 50°F to 80°F (15°C – 25°C) and 45% to 50% relative humidity.
Optimum recommended storage conditions are 72°F (22°C) and 50% relative humidity.
Common Applications:
▲ Protection of the highly sensitive external surfaces of the vehicle like; bumper, side mirrors, hood, headlight & wheel arches.
▲ Protection of internal surfaces like, luggage racks or chairs in busses or trains
▲ Protection of surfaces in high traffic areas like, reception desks, door impact areas, wall panels and more
▲ Partial colour change to high gloss black to accentuate specific car parts like roof, mirrors, hood and more
Important Notice:
Information on physical and chemical characteristics and values in this document are based upon tests we believe to be reliable and do not constitute a warranty. They are intended only as a source of information and are given without guarantee and do not constitute a warranty. Purchasers should independently determine, prior to use, the suitability of this material to their specific use. All technical data are subject to change. In case of any ambiguities or differences between the English and foreign versions of this document, the English version shall be prevailing and leading.
Warranty, Limited Remedy, and Disclaimer:
Unless an additional warranty is specifically stated on the applicable VinylFrog product packaging or product literature, VinylFrog warrants that each VinylFrog product meets the applicable VinylFrog product specification at the time VinylFrog ships the product. VinylFrog MAKES NO OTHER WARRANTIES OR CONDITIONS, EXPRESS OR IMPLIED, INCLUDING, BUT NOT LIMITED TO, ANY IMPLIED WARRANTY OR CONDITION OF MERCHANTABILITY OR FITNESS FOR A PARTICULAR PURPOSE OR ANY IMPLIED WARRANTY OR CONDITION ARISING OUT OF A COURSE OF DEALING, CUSTOM OR USAGE OF TRADE. If the VinylFrog product does not conform to this warranty, then the sole and exclusive remedy is, at VinylFrog's option, replacement of the VinylFrog product or refund of the purchase price.
Limitation of Liability:
Except where prohibited by law, VinylFrog will not be liable for any loss or damage arising from the VinylFrog product, whether direct, indirect, special, incidental or consequential, regardless of the legal theory asserted, including warranty, contract, negligence or strict liability.