Add an additional description to your product option. Ex: Size guides, and other common questions.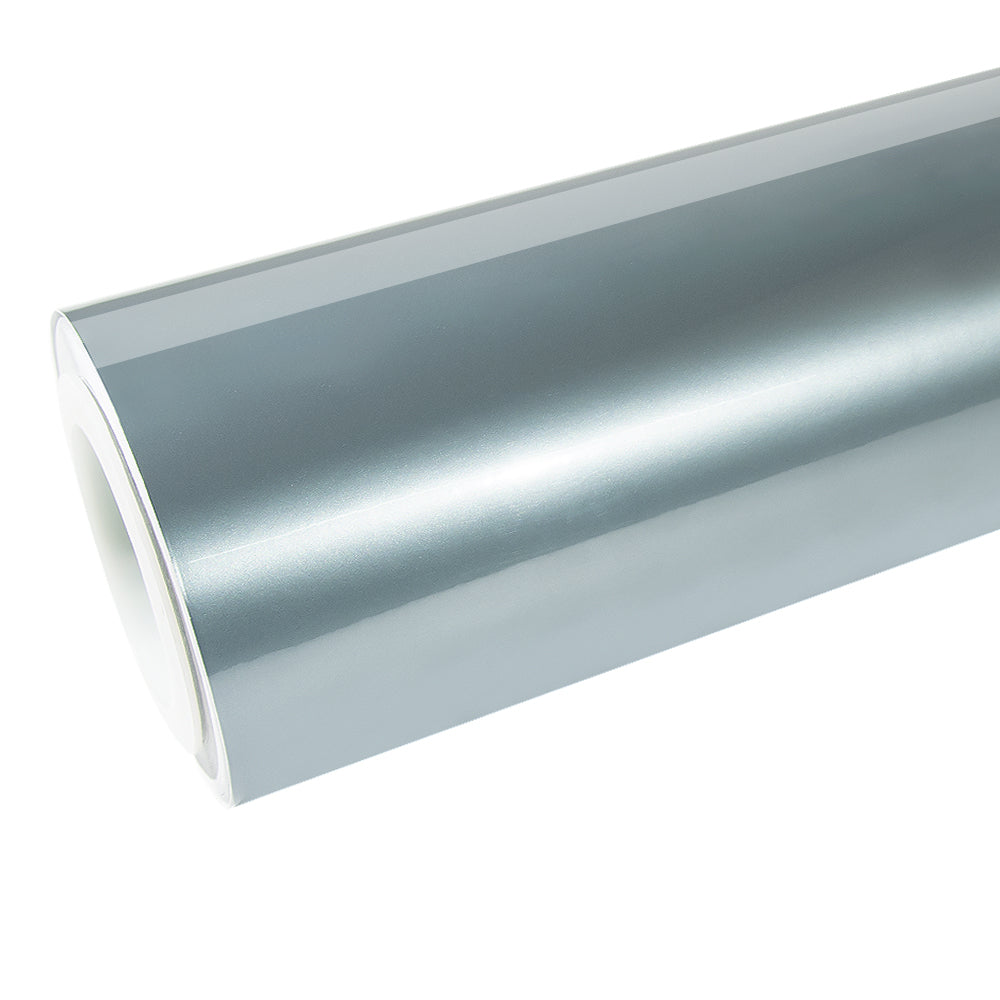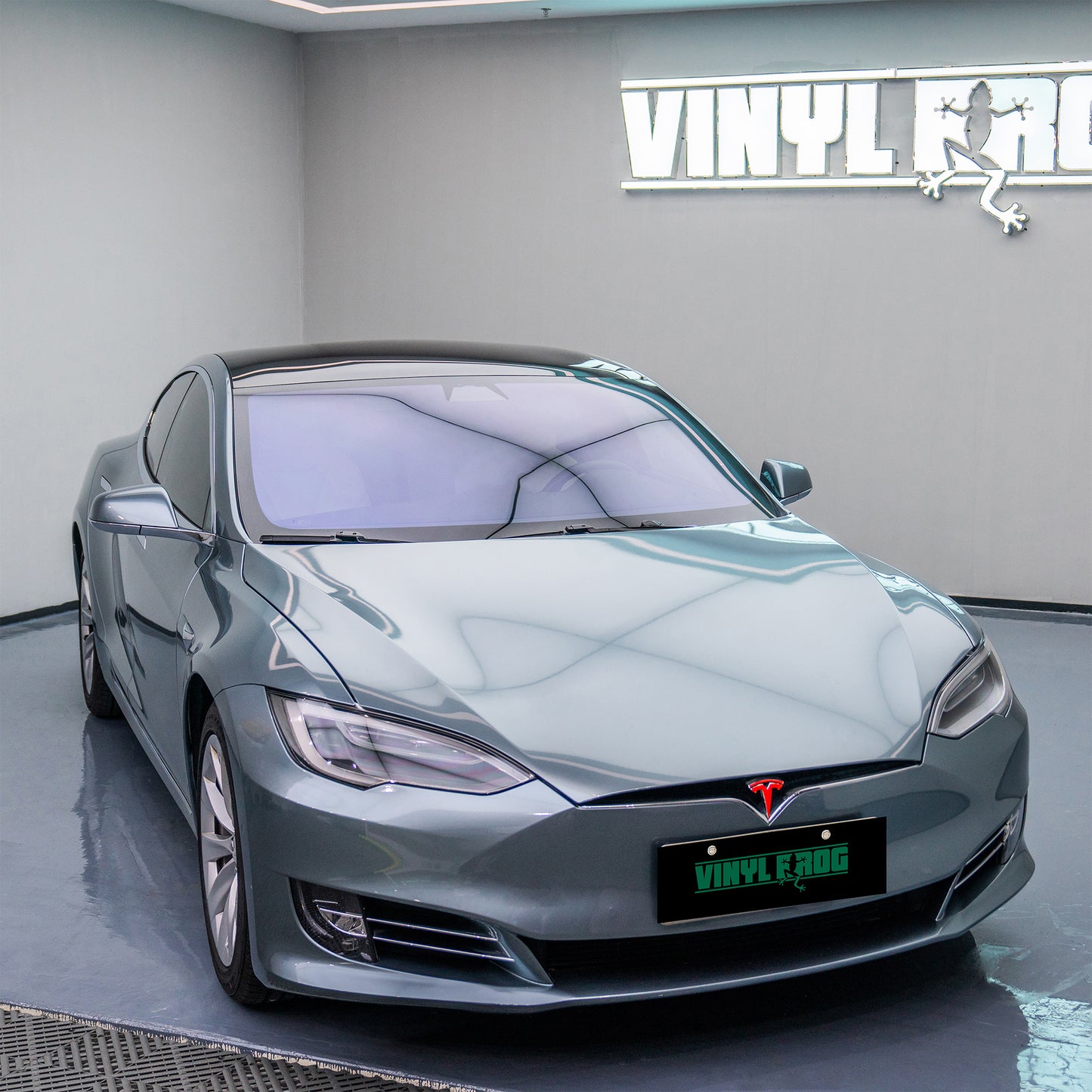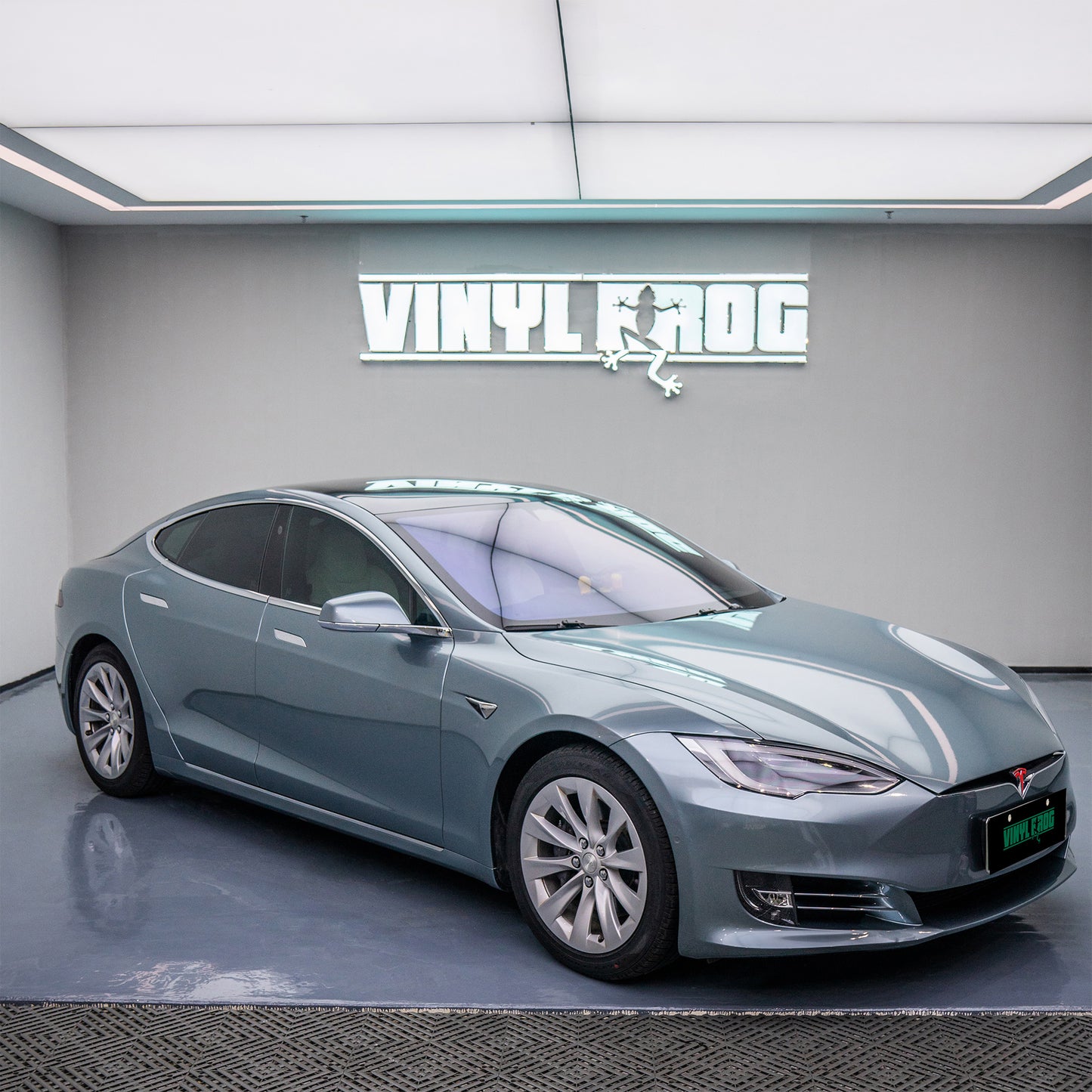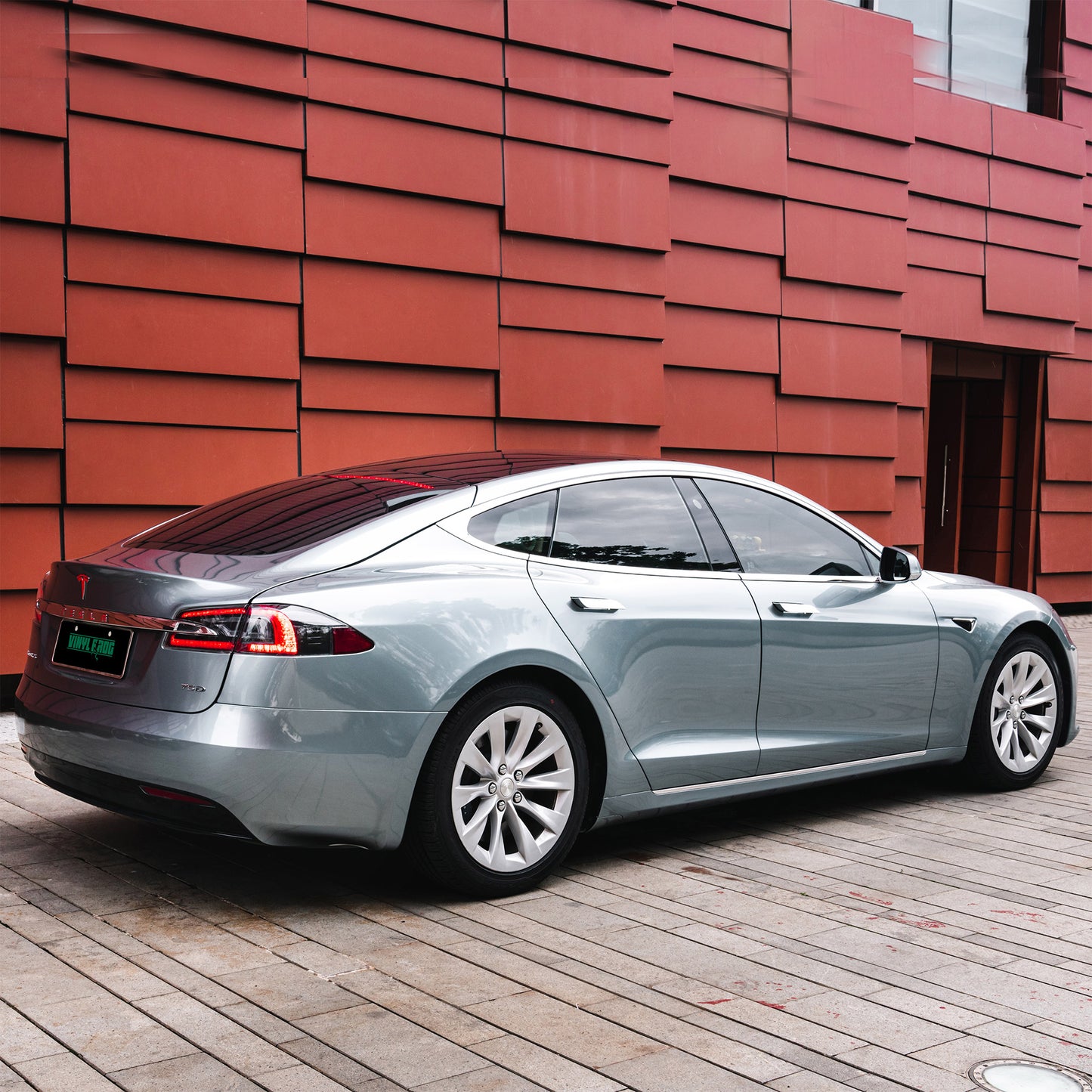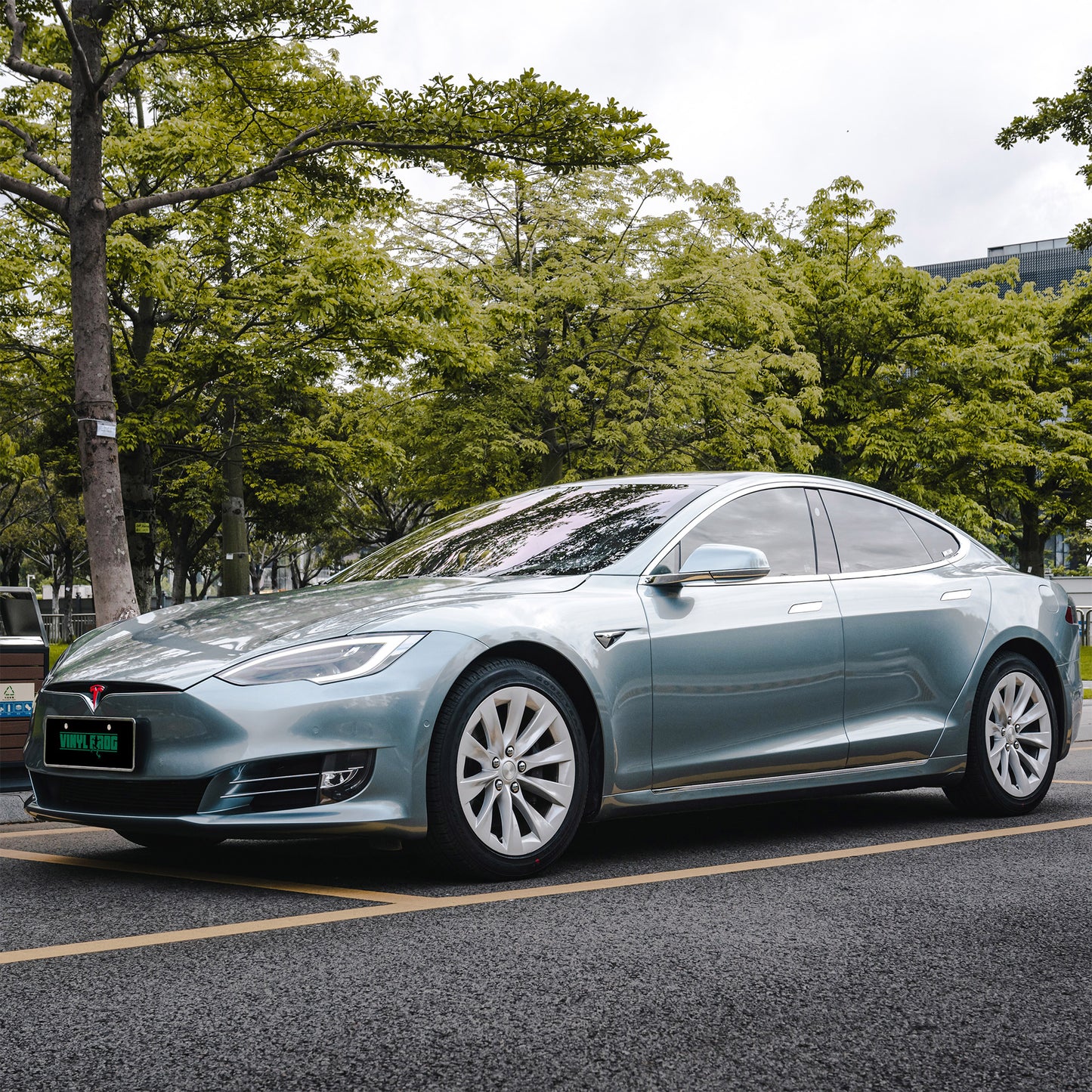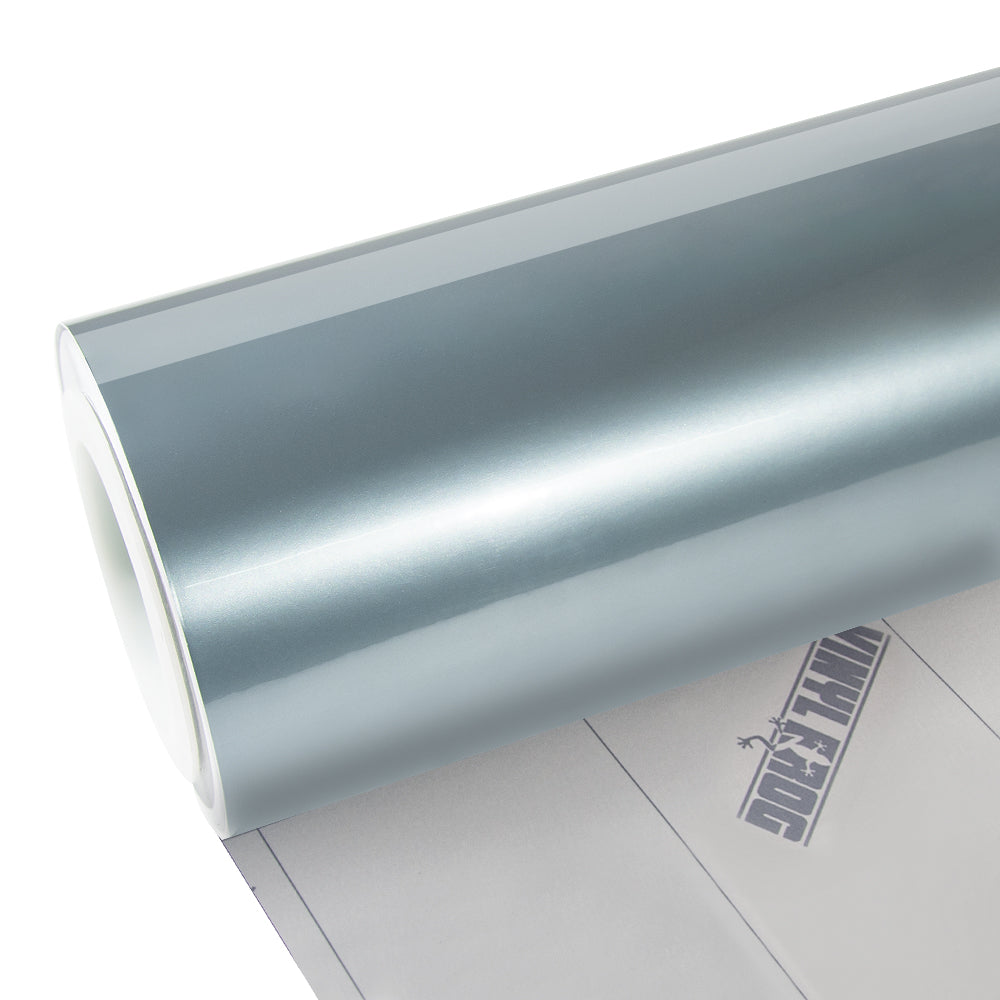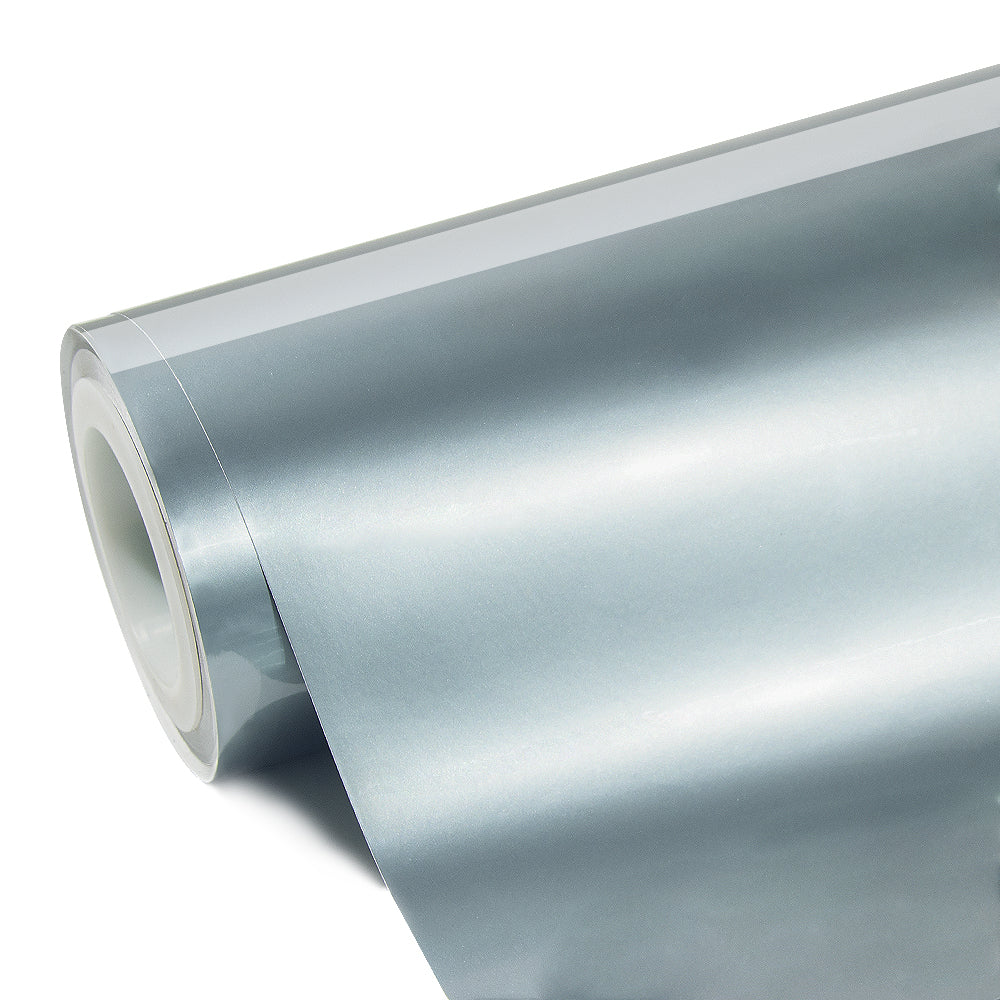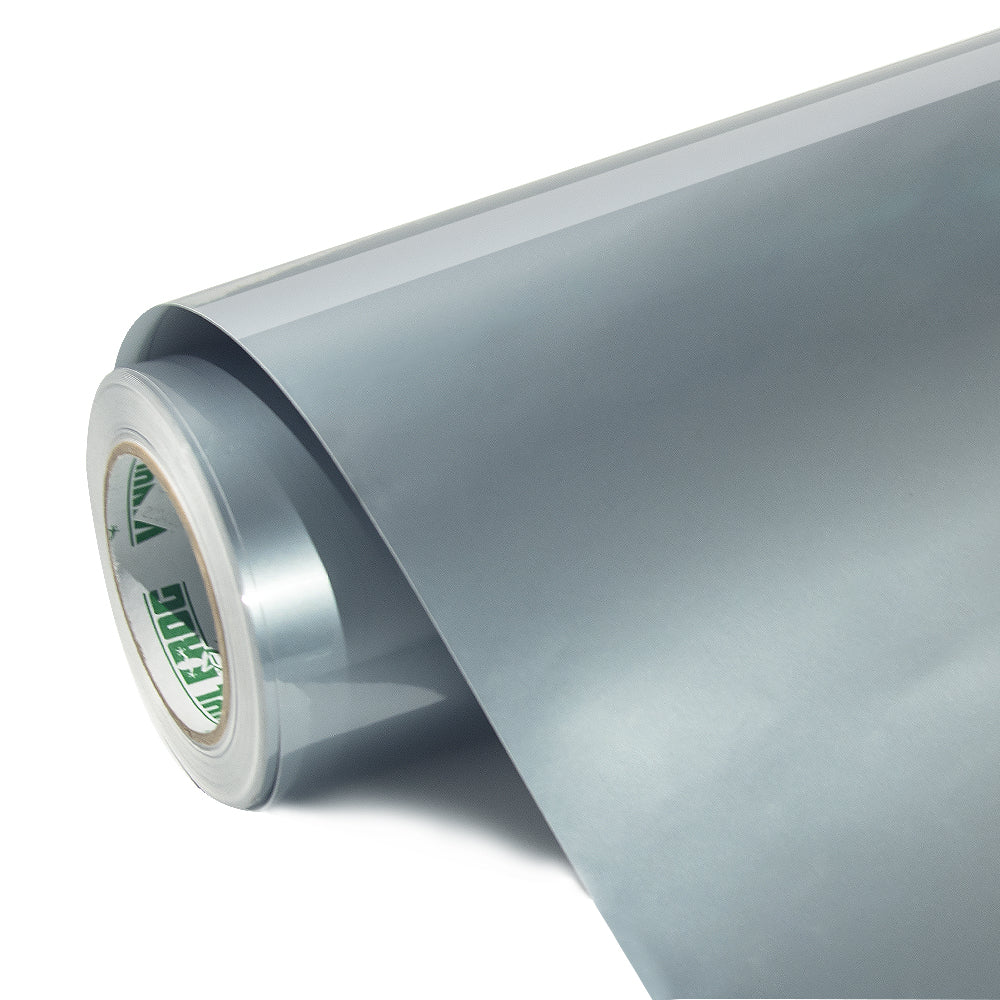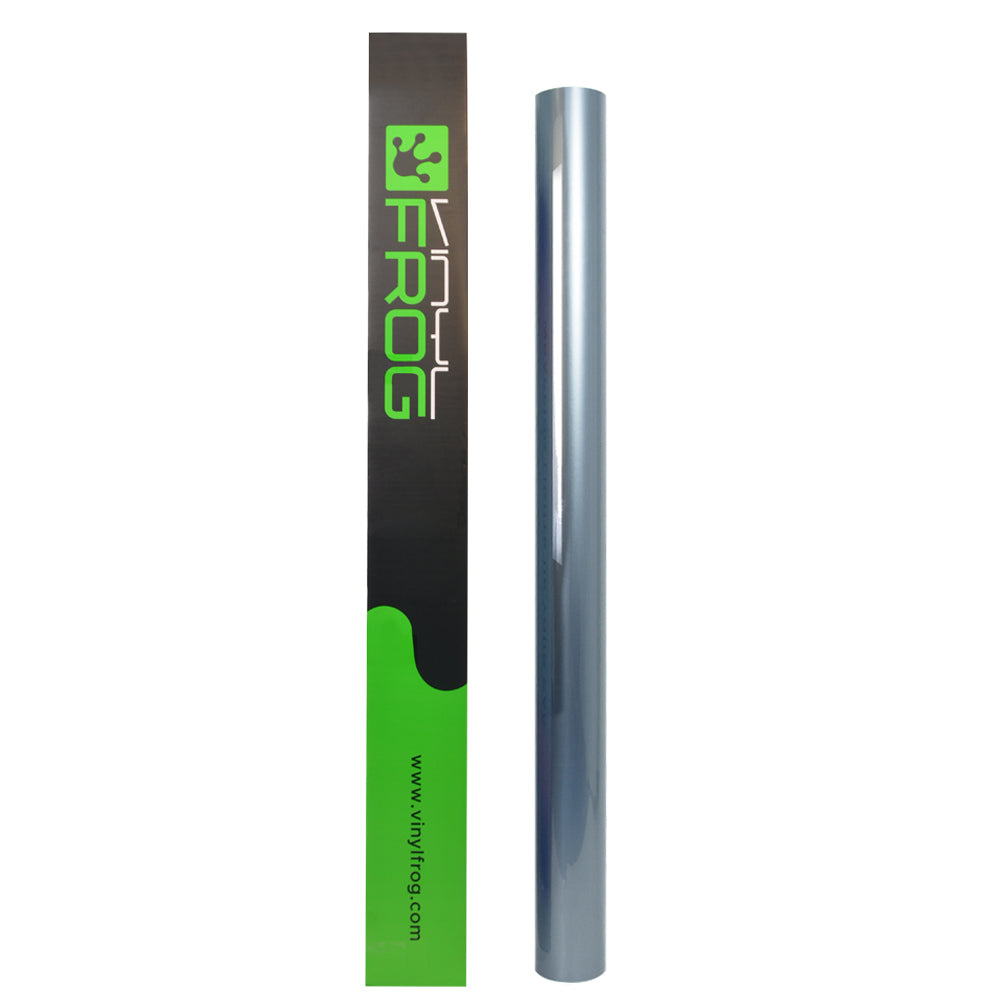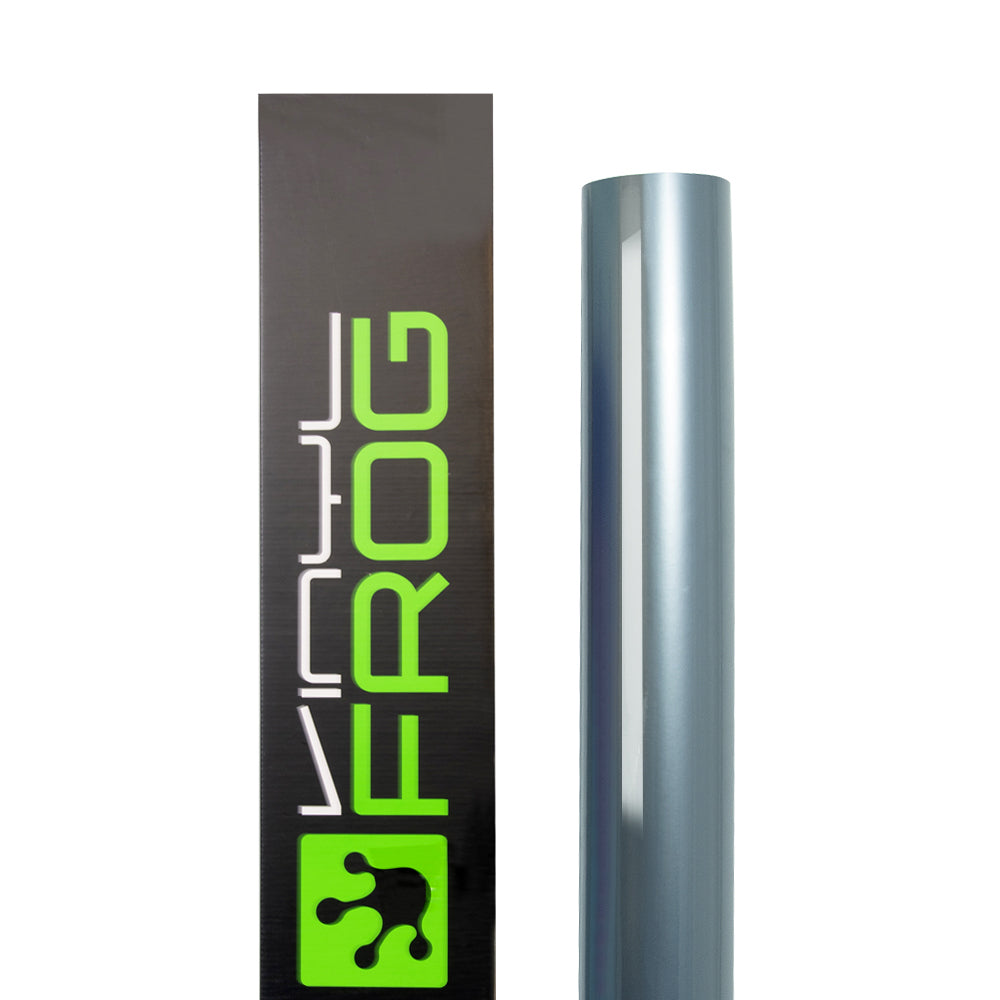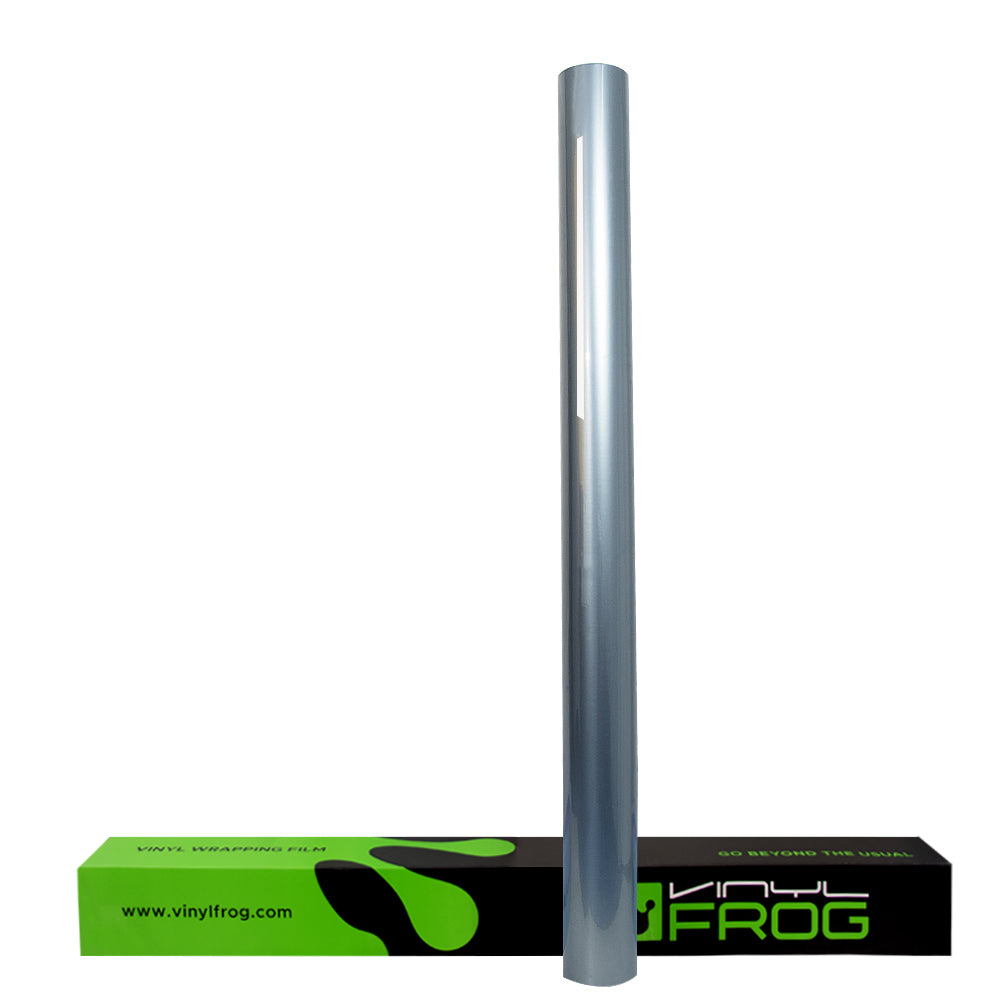 Glossy Metallic Light Steel Blue Vinyl Wrap
Description
A silvery blue vehicle with a smooth, shimmery finish is a truly captivating sight on the road. Vinyl Frog brings to you its Glossy Metallic Light Steel Blue wrap that boasts a mesmerizing shade never seen before in cars, adding to its overall enchantment. It perfectly swathes every curve and contour of your ride enhancing its body shape and giving it a futuristic look - a must-have vinyl for car enthusiasts!
The glossy metallic finish at Vinyl Frog provides an extra dose of shimmer making your car shine like a gem on the road. Whether it is parked somewhere or tearing down the road at breakneck speed, it will definitely catch the eye of the beholder. 
Our Glossy Metallic Light Steel Blue vinyl wrap presents an alluring dance of color and light, capturing the essence of both strength and elegance. It breathes life into any vehicle it graces. The beauty of steel blue lies in its ability to evoke a sense of timeless sophistication and modern allure simultaneously.
Features And Specifications:
Durable and long-lasting.

Eco-friendly and non-toxic.

Premium quality polymeric vinyl.

Water and weatherproof.

Easy to apply and maintain.

Acrylic-based, robust adhesive.

Easy to lift, slide, and reposition. 

Equipped with air-release channels for bubble-free application.

Heat, UV, and scratch resistant.

Sizes available: 5ft x 3.28ft. 10ft, 16ft, 33ft, 49ft, and 59ft.

Finish: Smooth metallic sheen.

Color: Steel blue with a hint of silver.

Packaging: Roll.
Things You Should Know:
How Much Vinyl Needs To Wrap Your Vehicle
Video
Structure
Our products are composed of 4 layers, starting from the outer edge is 1st layer that is to protects the underneath vinyl and is called the protection layer. After that, the high-grade polymeric vinyl is supported with pressure-sensitive acrylic adhesive. Lastly, there is a layer of High Quality 130um Plastic Liner.
Material
High Grade Polymeric Calendared Vinyl Film
Fashionable, Stunning Color
With Air Release Channel
Bubble-free Application
Slideable; Repositionable
Medium Stretchable
The Maximum is 30 %
Functions
Recommended Uses

▲ Standard Size & Appearance
Physical properties 
▲ General Properties
As the light caresses the surface, the Light Steel Blue wrap reveals its intricate layers of depth. Like a tranquil icy lake under a cloud-studded sky, this hue carries an air of calm and serenity, inviting the viewer to delve deeper into its captivating embrace. The color, a delicate balance between silvery steel and icy blue, carries a unique charisma that amazes.
It's a hue that adapts effortlessly to various lighting conditions, revealing different shades and facets as the day progresses. In the morning sun, it radiates a serene glow, invoking a sense of possibility and new beginnings. As dusk falls, the Light Steel Blue takes on a more mysterious aura, an embodiment of the enigmatic allure of the night.
Our Glossy Metallic Light Steel Blue wrap doesn't merely present an aesthetic delight – it also serves as a metaphor for resilience and strength. Just as steel is forged in fire and shaped with determination, our vinyl offers protection against detrimental elements. It tells a story of endurance with a surface that maintains its grace even in the face of adversity.
Our wrap forms a robust shield against harsh weather, road debris, rock chips, tree sap, bug splatter, bird droppings, and minor abrasions. This durable layer acts as a sacrificial surface, absorbing the impact and preserving the car's pristine appearance and value. 
Our Light Steel Blue vinyl also acts as a barrier between the metal surface of the vehicle and external factors such as moisture, oxygen, and pollutants that initiate the corrosion process. These are key catalysts for rust formation, hence your vehicle is protected against it maintaining its mint condition for a long time to come.
An excellent vinyl film does not pose any difficulty where its installation is concerned. This is a special characteristic of our Glossy Metallic Light Steel Blue wrap as well. It is medium stretchable, up to 30%, and wraps around even the most complex curves without any hassle. 
Its robust acrylic adhesive is equipped with air-release channels that allow for a bubble and crease-free installation. You can lift and reapply it to set it perfectly as you want. It is easy to slide and reposition to get that smooth look. Once applied flawlessly, it will give a durable and long-lasting performance giving you the best value for money.
Whether adorning the sleek lines of a Mini or breathing new life into an SUV, our Glossy Metallic Light Steel Blue vinyl wrap holds the power to transform the ordinary into the extraordinary. It's a hue that seamlessly bridges the gap between classic and contemporary, offering a nod to tradition while embracing the spirit of innovation. 
So what are you waiting for? We have six different roll sizes for you in this shade. Add the size that will give your ride a full wrap to the cart and head for checkout. It's time for an exquisite makeover!
Recommended application tools: Squeegee, buffer, knife, masking tape, heat gun, magnets, gloves, IR thermometer, IR heater
Application method: Standard methods for calendered films. No overstretching and overheating and Post heating is necessary.
Post-heating temperature: 110°C flat surfaces, 130°C curves, and overlaps
Aftercare: PH neutral, Avoid wax or solvents

CAUTION!
We will peel off the protection layer before shipment if your order is 1m,3m or 5m in order to make the vinyl good for shipping.
The images, colors, and finishes on the screen are approximate. For the real representation of the product always check the color swatch.