Add an additional description to your product option. Ex: Size guides, and other common questions.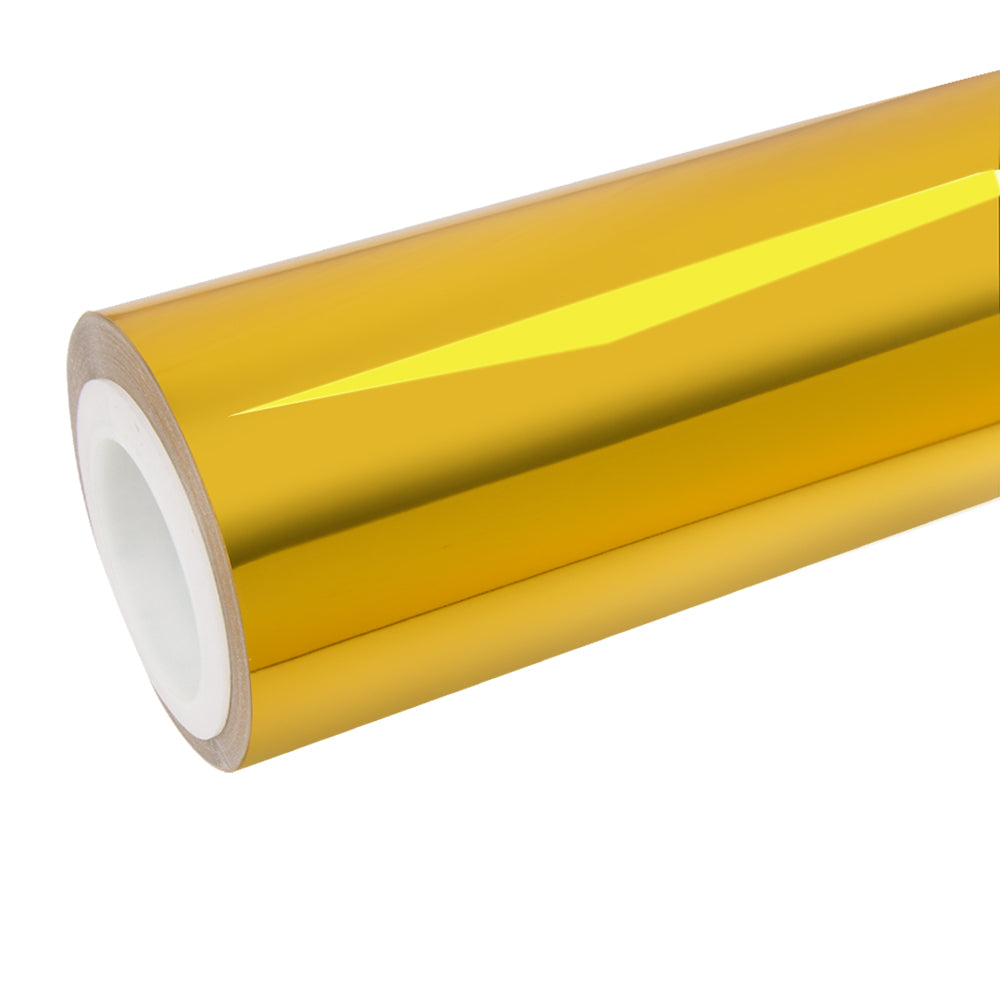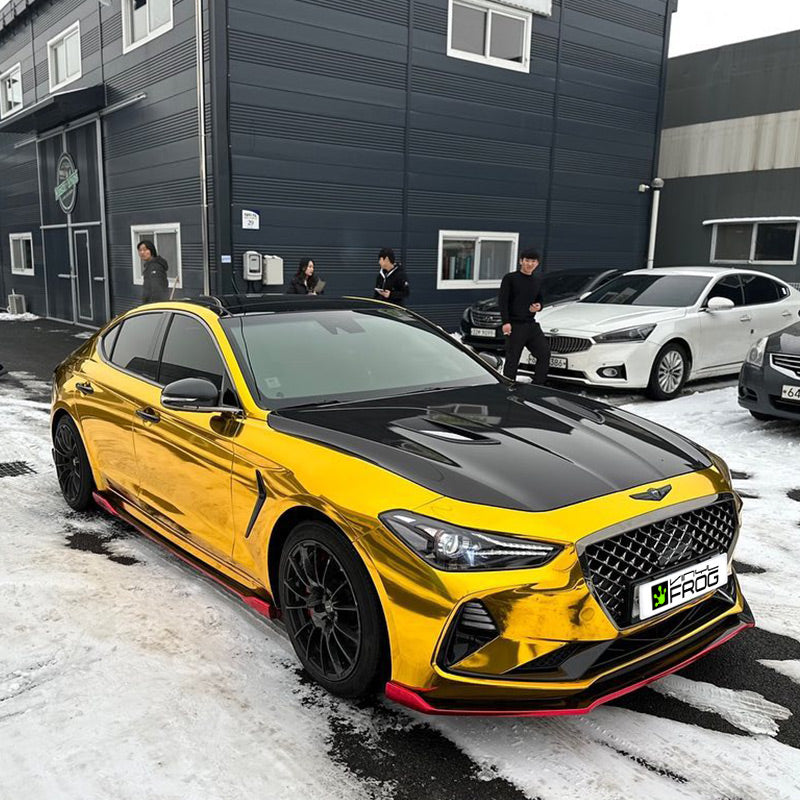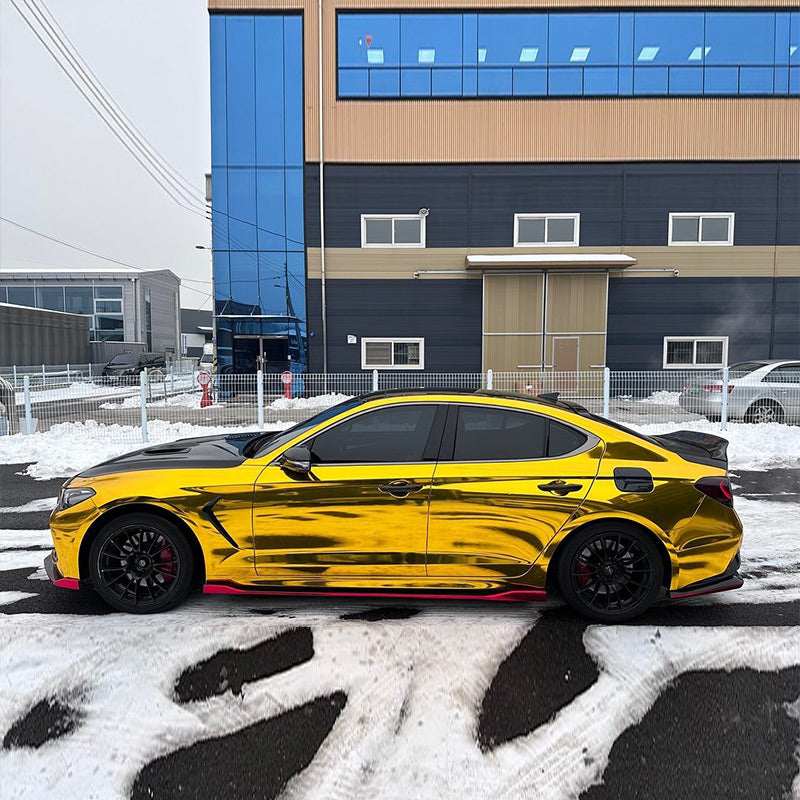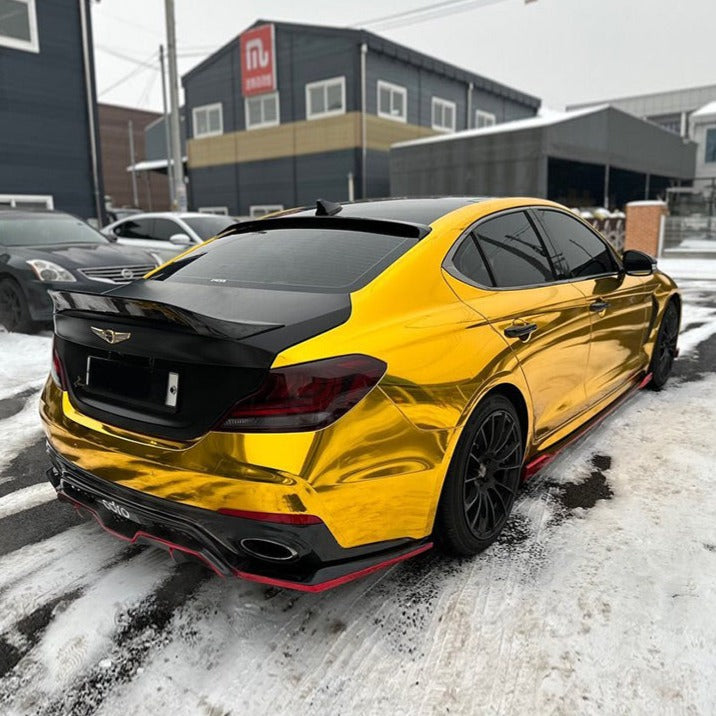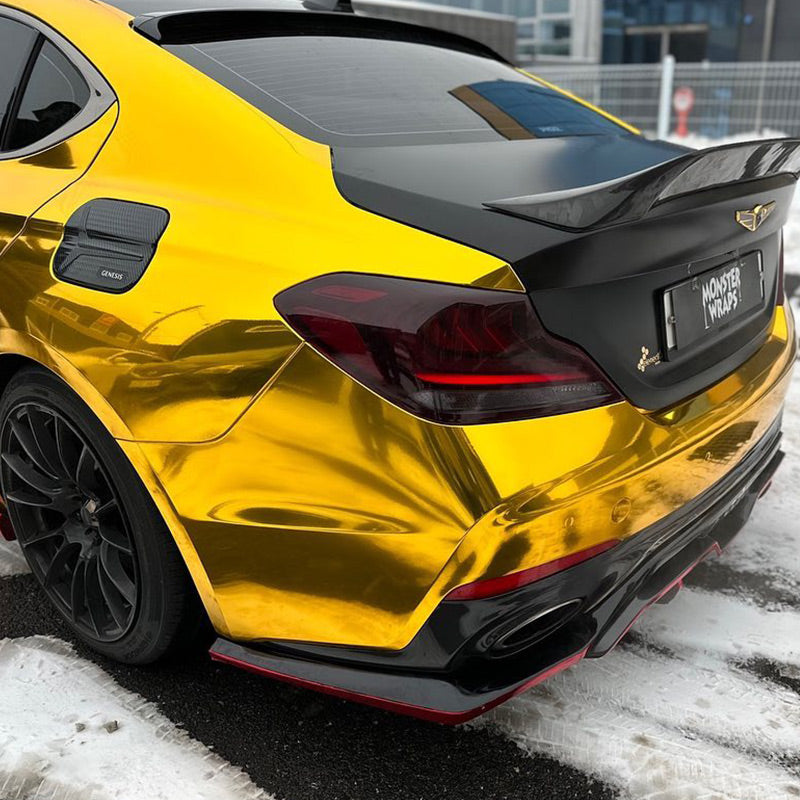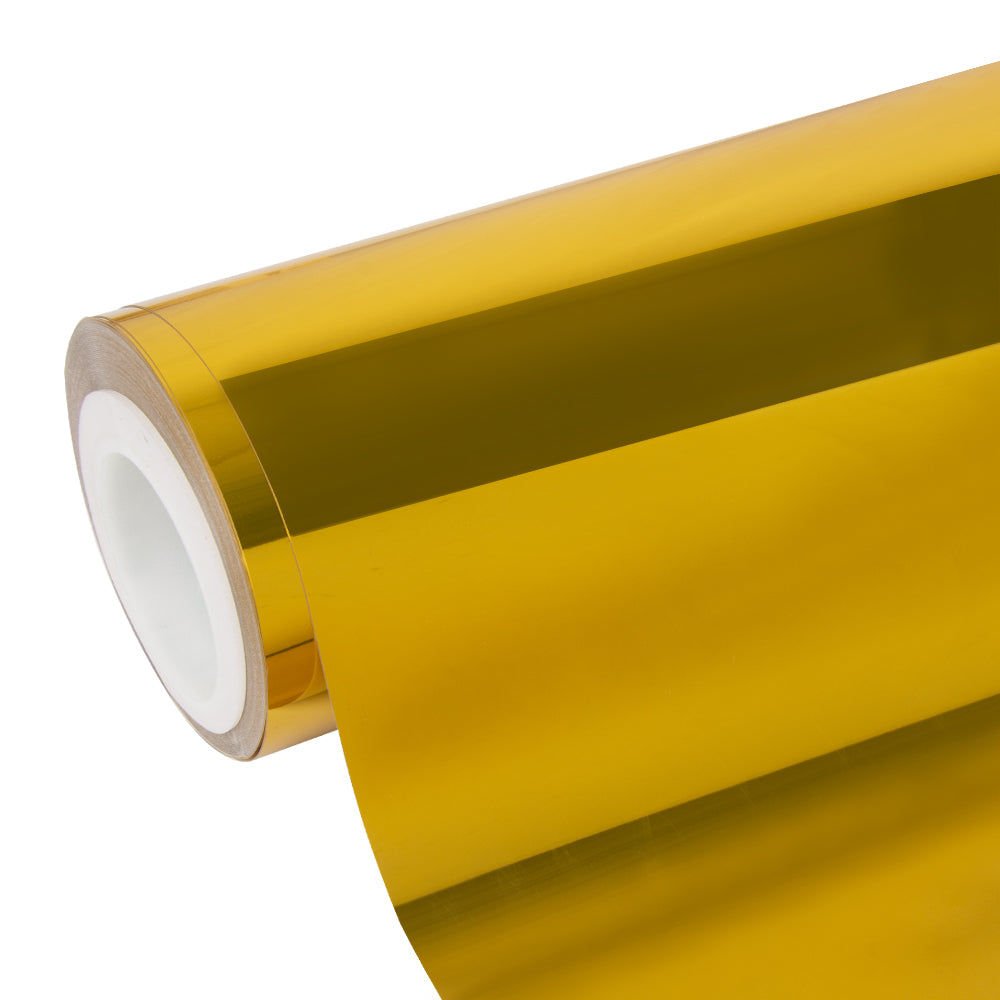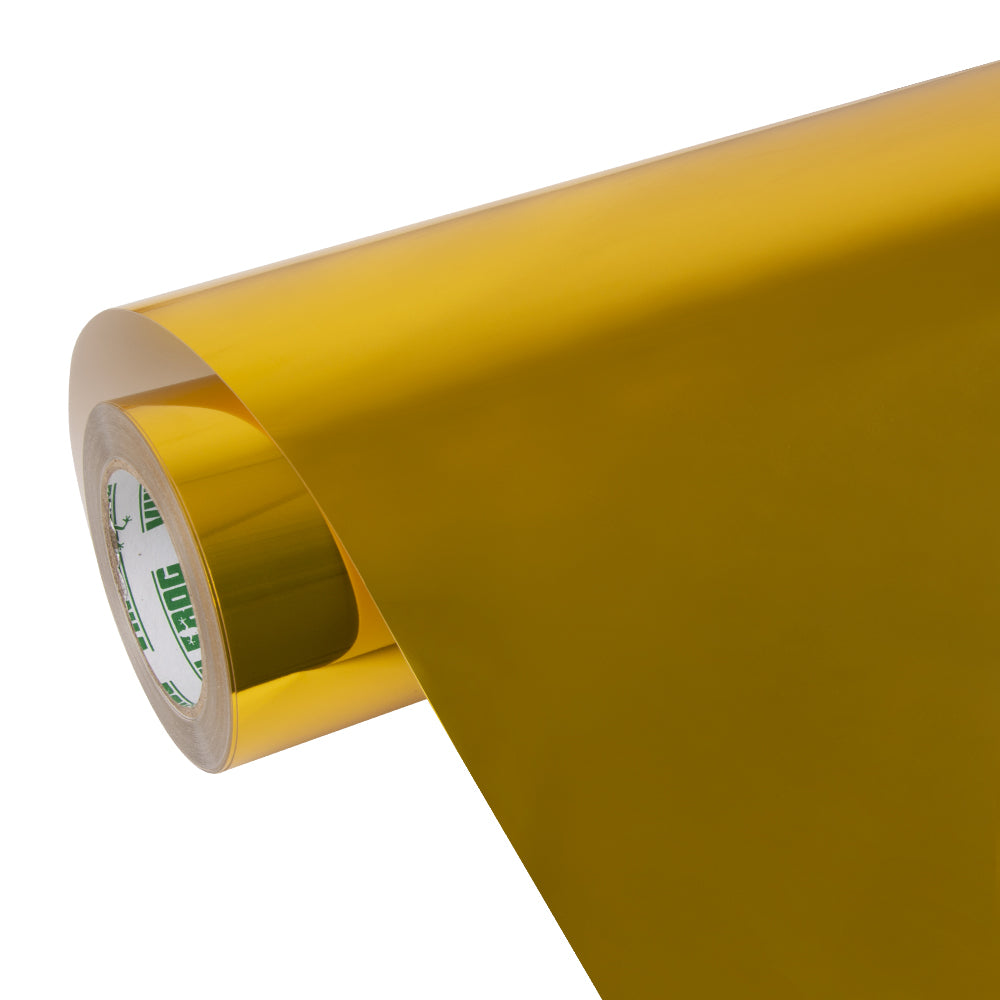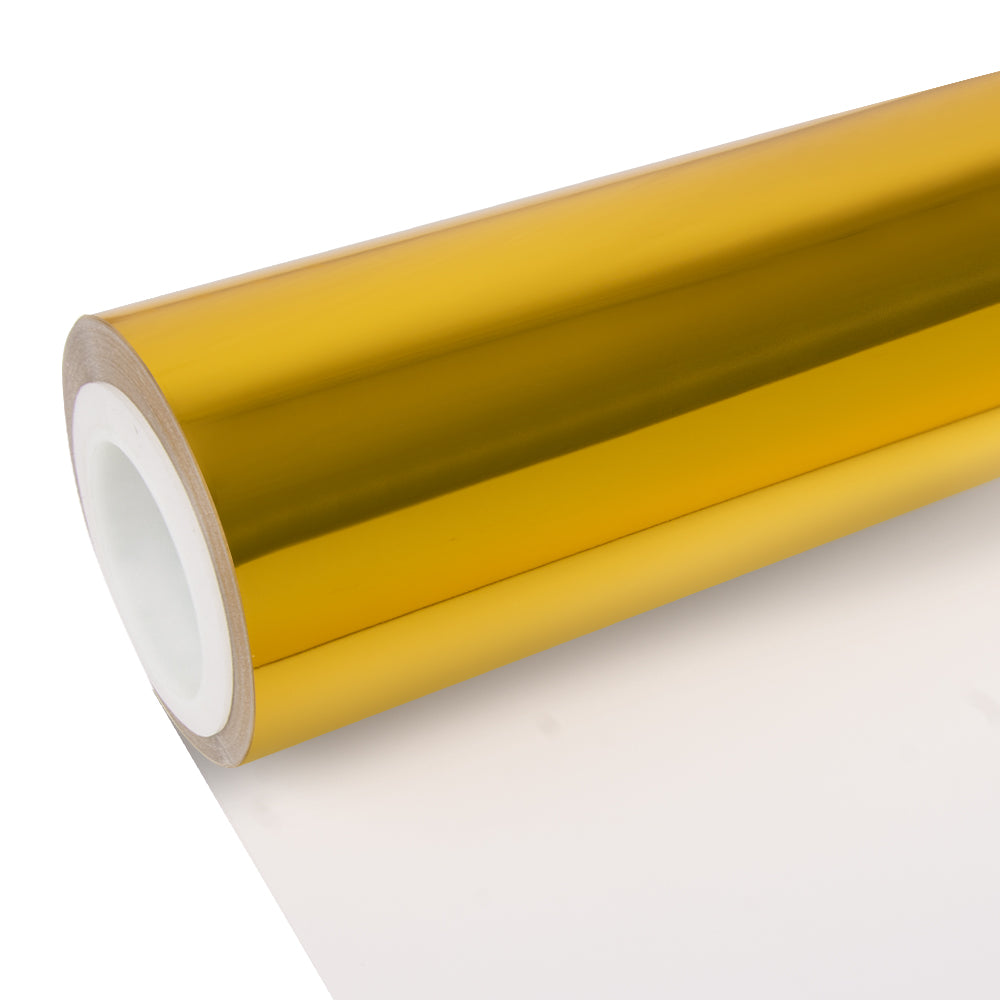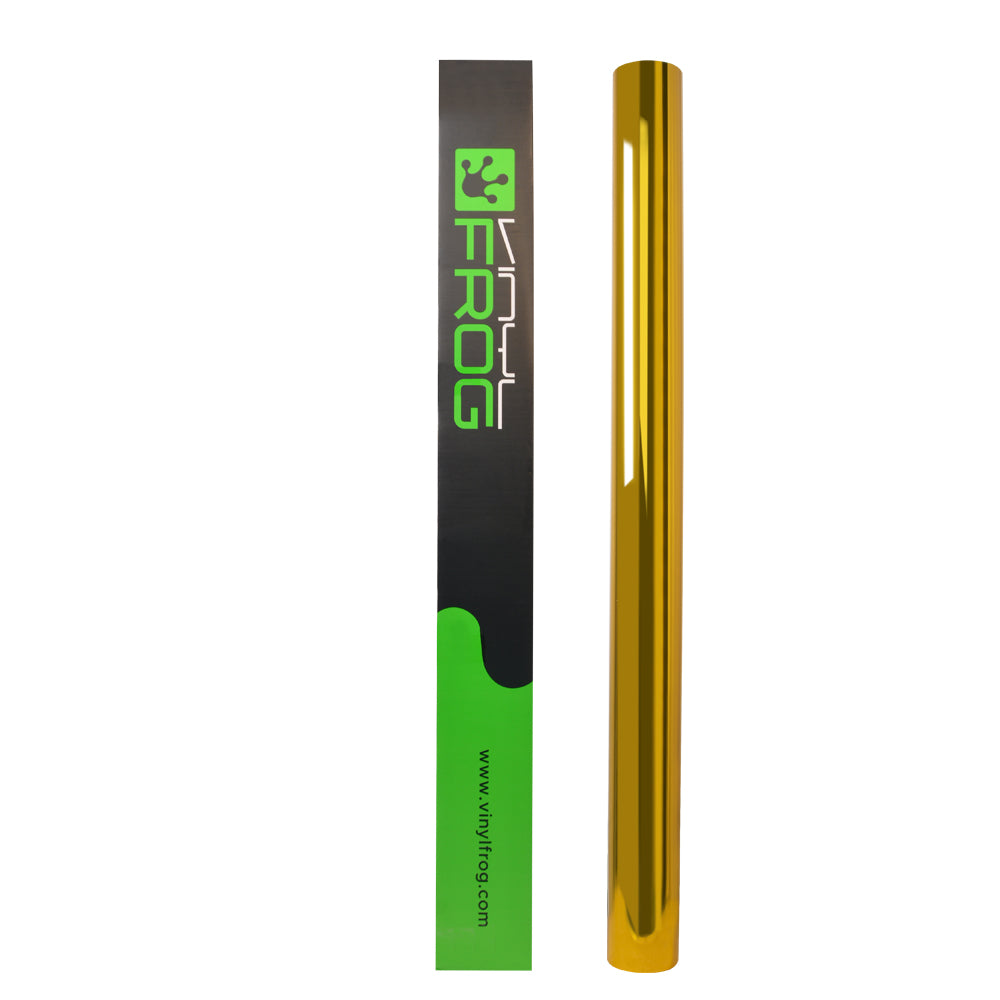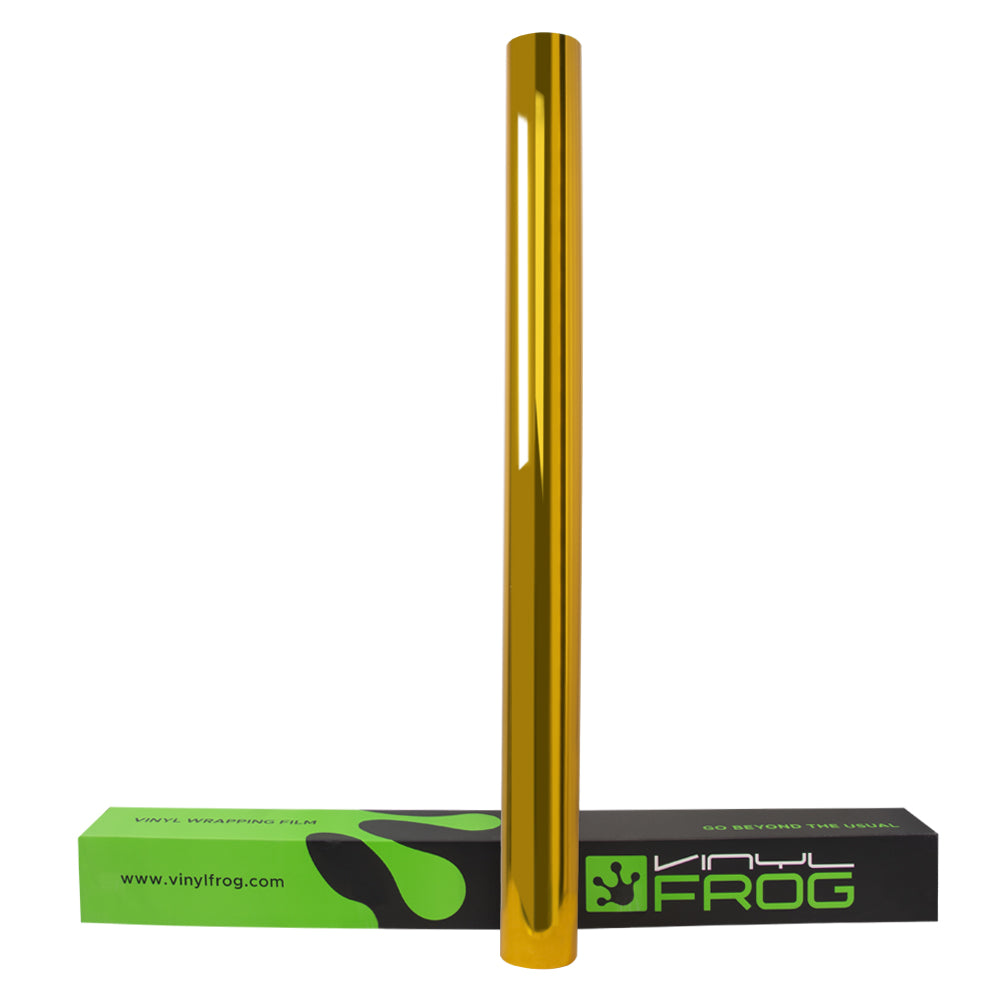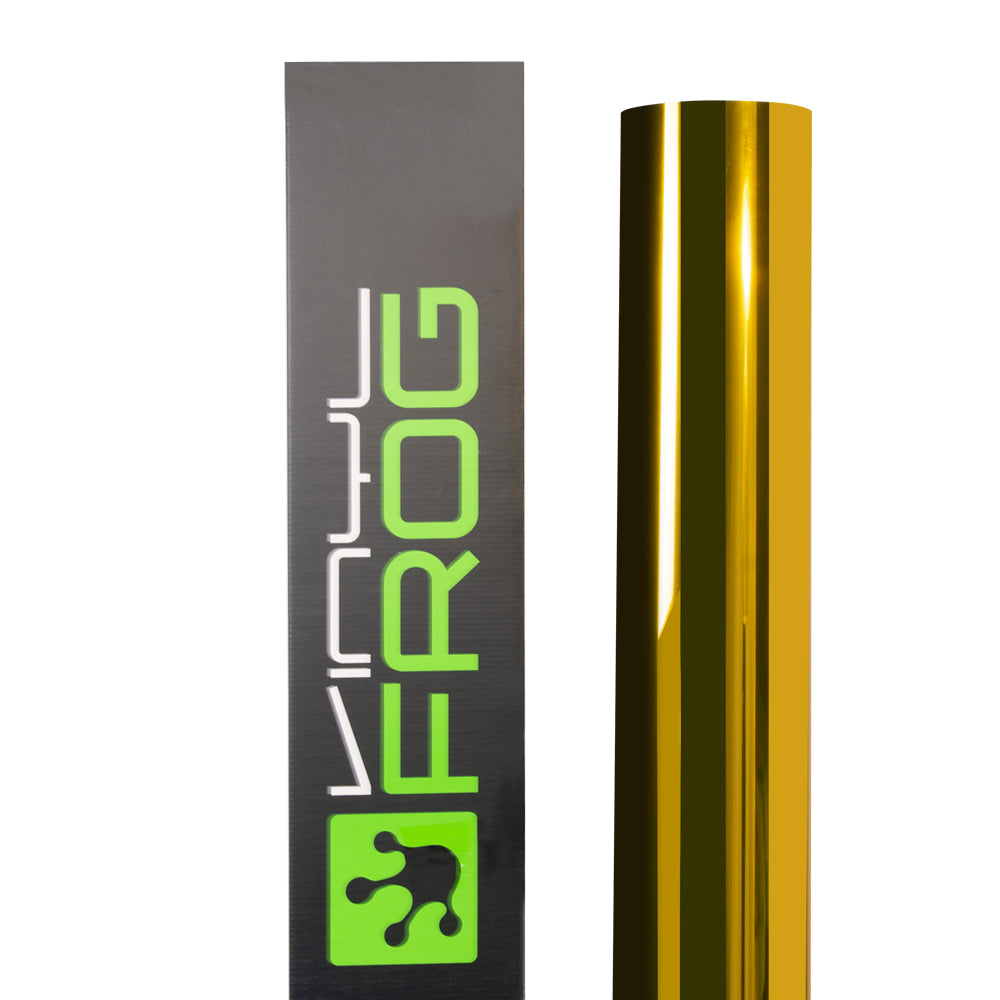 Mirror Chrome Gold Vinyl Wrap
Description
Elevate your vehicle's appearance to new heights with the captivating Mirror Chrome Gold wrap by Vinyl Frog. This exquisite and high-quality film introduces a level of opulence that demands attention, making a bold statement wherever you go. Designed to inspire awe and turn heads, this wrap is the embodiment of style and performance combined, providing a truly unique and luxurious look for your vehicle.
The Mirror Chrome Gold Vinyl Wrap isn't just a surface transformation; it's an artistic expression that sets your vehicle apart. The mirror-like finish in a stunning gold hue creates a dazzling effect as it reflects light from every angle. Whether you choose to accentuate specific areas of your vehicle or embark on a complete overhaul, this wrap ensures a transformation that catches the eye and leaves a lasting impression.
Features And Specifications:
High-performance, durable, and long-lasting.

Premium quality polymeric vinyl with robust adhesion.

Eco-friendly film. 

Water and weatherproof.

Easy to apply and maintain.

Acrylic-based, strong adhesive.

Easy to slide and reposition. 

Equipped with air-release channels for bubble-free application.

Heat and UV resistant.

Sizes available: 5ft x 3.28ft. 10ft, 16ft, 33ft, 49ft, and 59ft.

Finish: Reflective mirror-like with enhanced sheen.

Packaging: Roll.
Things You Should Know:
How Much Vinyl Needs To Wrap Your Vehicle
Video
Structure
Our products are composed of 4 layers, starting from the outer edge is 1st layer that is to protects the underneath vinyl and is called the protection layer. After that, the high-grade polymeric vinyl is supported with pressure-sensitive acrylic adhesive. Lastly, there is a layer of High Quality 130um Plastic Liner.
Material
High Grade Polymeric Calendared Vinyl Film
Fashionable, Stunning Color
With Air Release Channel
Bubble-free Application
Slideable; Repositionable
Medium Stretchable
The Maximum is 20 %
Functions
▲ Standard Size & Appearance
Physical properties 
▲ General Properties
What sets this vinyl wrap apart is its marriage of durability and beauty. Constructed with longevity in mind, our Mirror Chrome Gold Wrap is more than just a visual enhancement. Its advanced composition resists scratches, minor abrasions, and fading, ensuring that your vehicle maintains its stunning appearance even in the face of daily wear and tear. This blend of aesthetics and durability guarantees a look that lasts. It comes in six different sizes so you can buy the one that best suits your needs. 
Mirror Chrome Gold vinyl wrap also provides a layer of protection to your vehicle's exterior. The vinyl wrap acts as a shield, safeguarding the original paintwork from various external elements such as road debris, minor scratches, UV rays, and weather-related damage. The high-quality material of our vinyl creates a barrier that helps prevent fading, chipping, and corrosion on the car's surface. 
Additionally, the wrap adds an extra layer of defense against contaminants like bird droppings, tree sap, and harsh chemicals. This not only preserves the car's appearance but also makes maintenance easier by allowing these contaminants to be easily wiped off. This practical protective solution helps maintain the car's resale value and overall exterior condition over time.
Applying our Mirror Chrome Gold vinyl wrap is an experience in itself. With an air-release adhesive system, it's designed for hassle-free installation. Even for those new to vinyl wrapping, achieving a smooth, bubble-free, and seamless finish is remarkably straightforward. The wrap conforms effortlessly to the contours of your vehicle, granting it a professional appearance that suggests meticulous craftsmanship. In case of an error, you can easily reposition and slide it to achieve perfection. 
Vinyl Frog's dedication to quality is evident in every aspect of the Mirror Chrome Gold vinyl wrap. It's not just about customization; it's about bringing your vision to life with precision and brilliance. Whether you own a mini copper or an SUV, this wrap empowers you to unleash your creativity, transforming your vehicle into a rolling masterpiece that radiates luxury and sophistication.
Incorporate our Mirror Chrome Gold Vinyl Wrap and make a profound statement that resonates with power, prestige, and unparalleled style. Elevate your ride to the pinnacle of automotive aesthetics and experience the fusion of design excellence and performance innovation. We invite you to redefine what's possible in customization and embark on a journey where your vehicle becomes a canvas for artistic expression.
Recommended application tools: Squeegee, buffer, knife, masking tape, heat gun, magnets, gloves, IRR thermometer, IRR heater
Application method: Standard methods for calendered films. No overstretching and overheating and Post heating is necessary.
Post-heating temperature: 110°C flat surfaces, 130°C curves, and overlaps
Aftercare: PH neutral, Avoid wax or solvents

CAUTION!
The images, colors, and finishes on the screen are approximate. For the real representation of the product always check the color swatch.