Add an additional description to your product option. Ex: Size guides, and other common questions.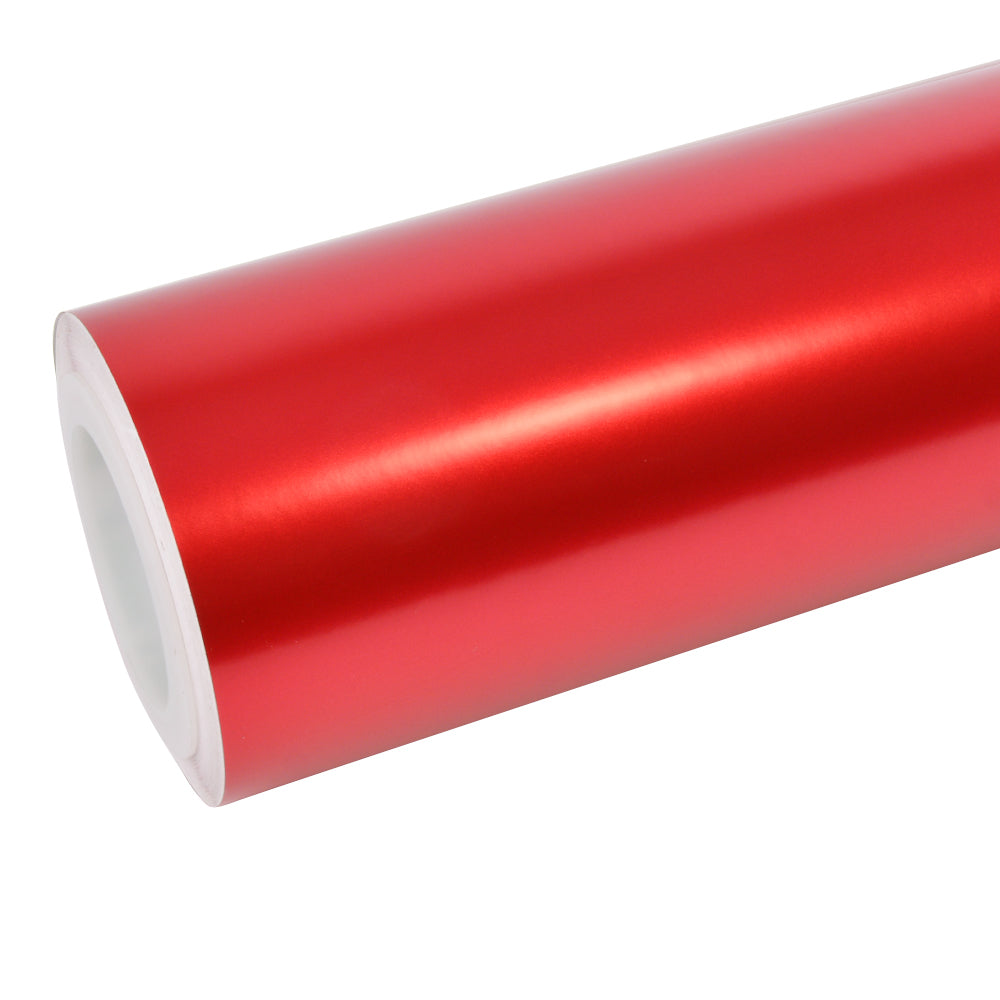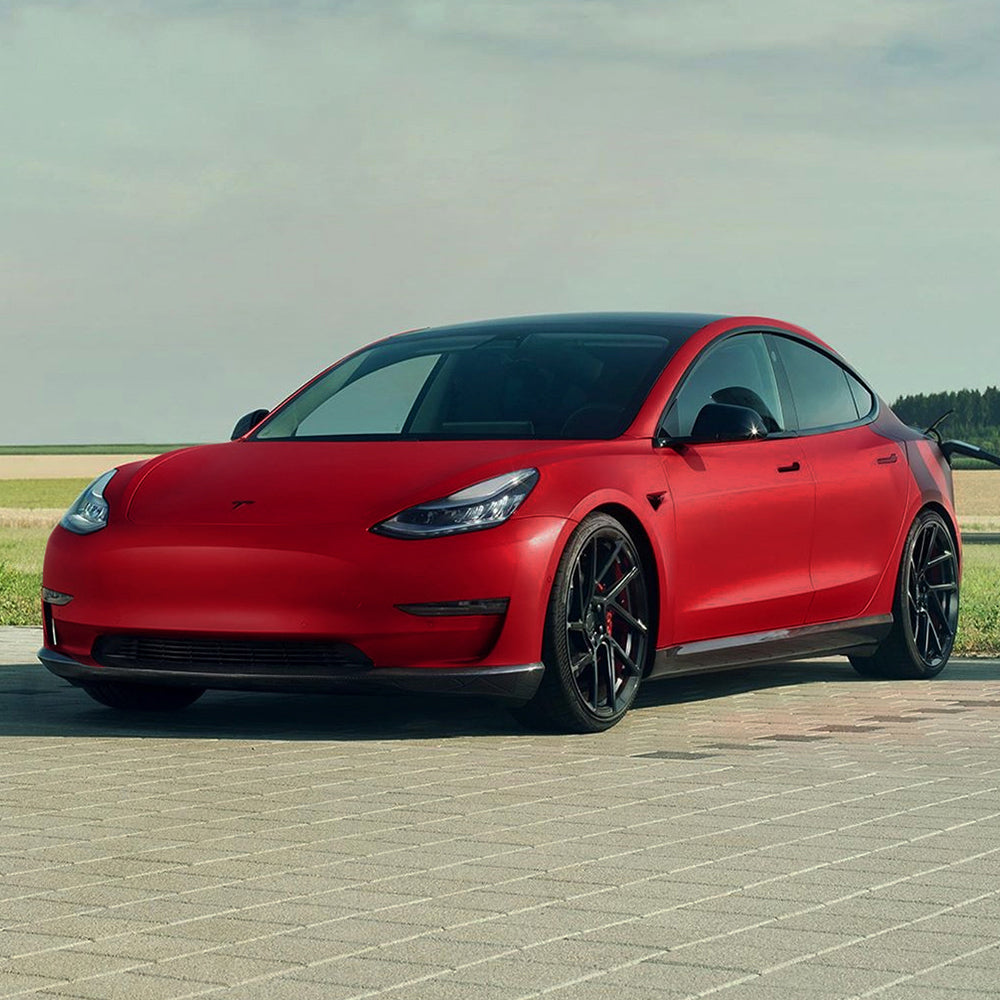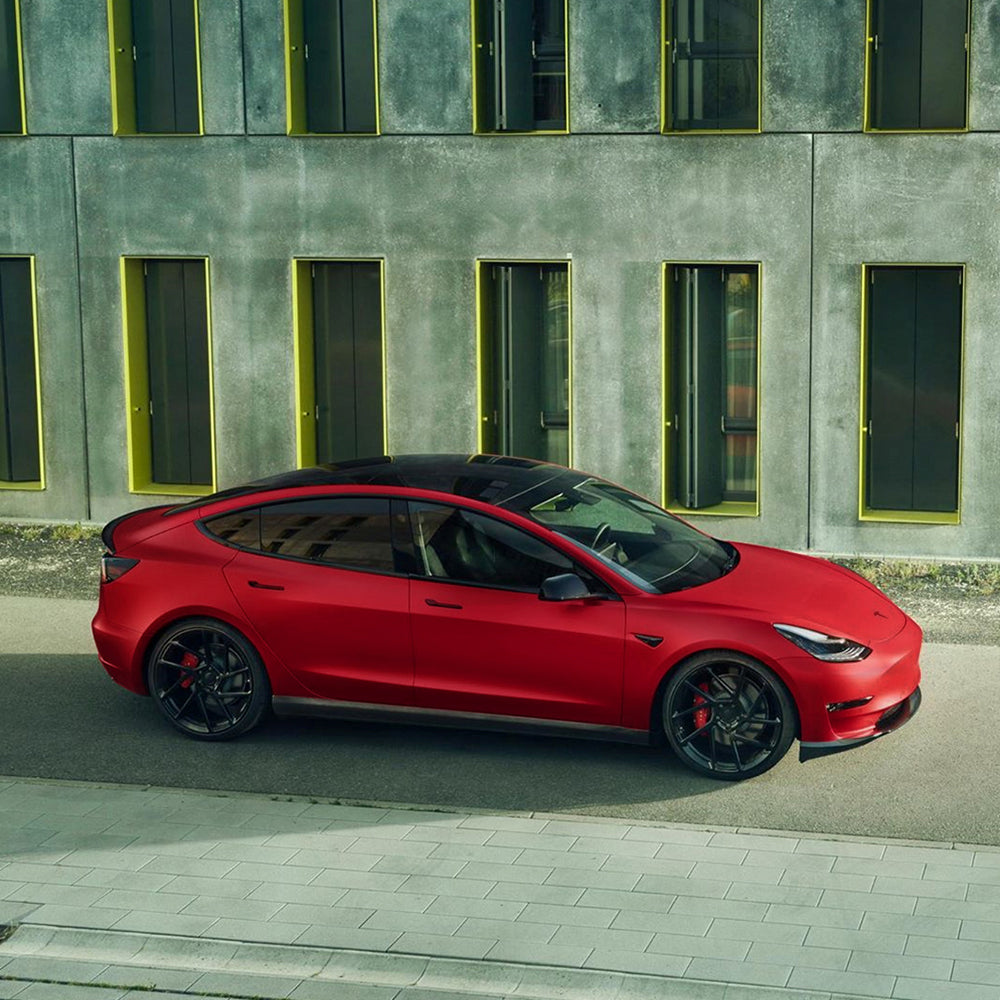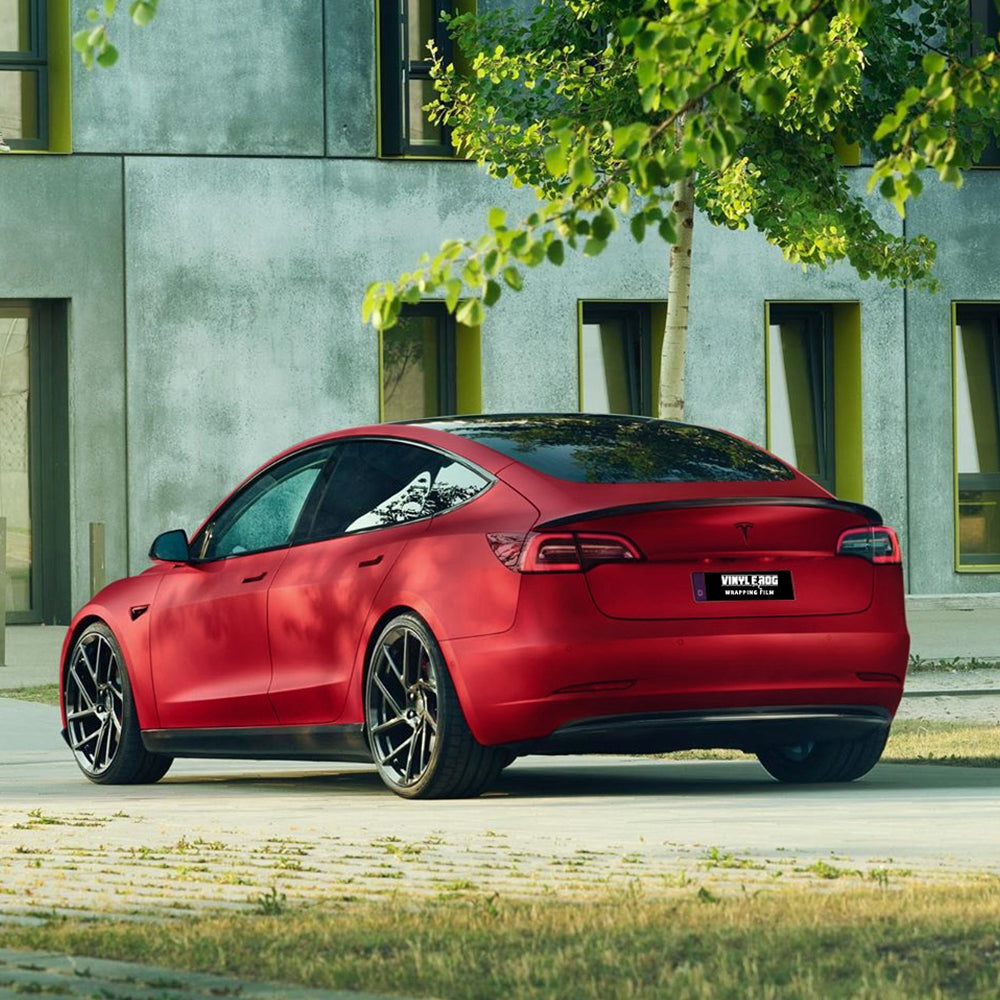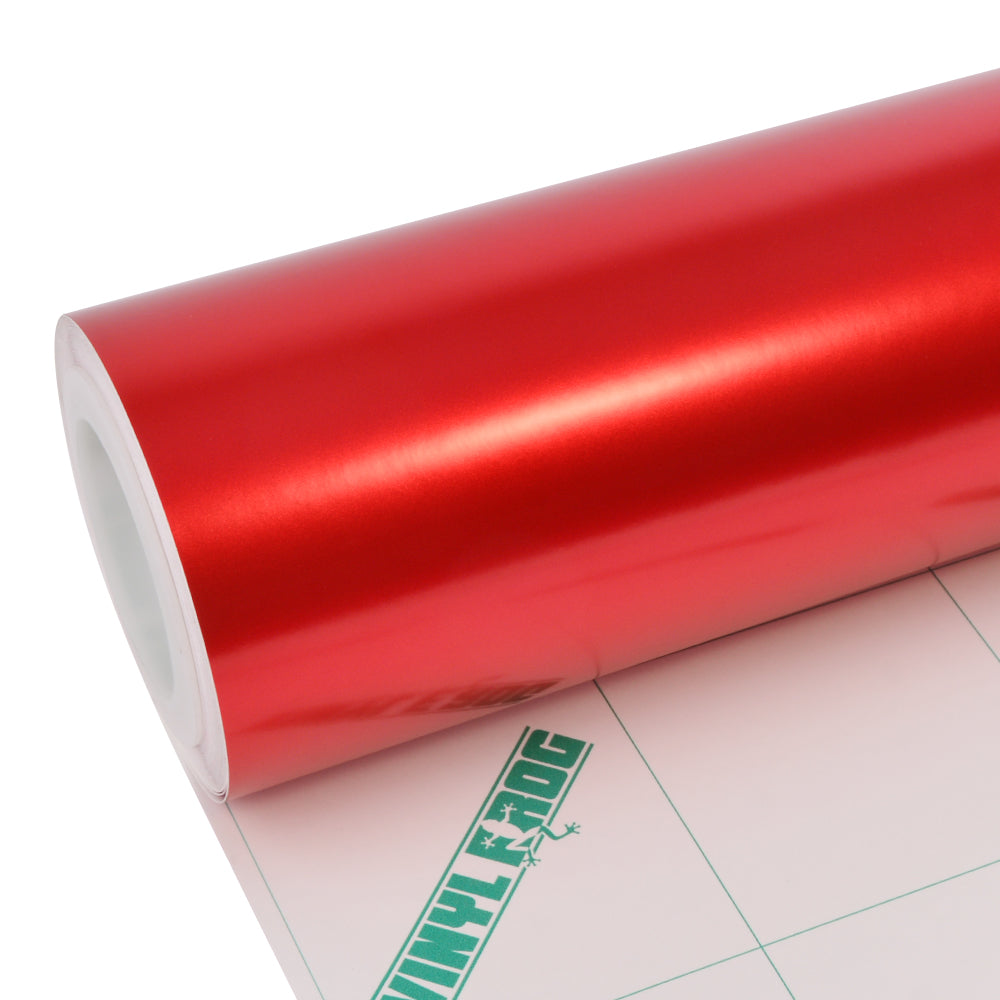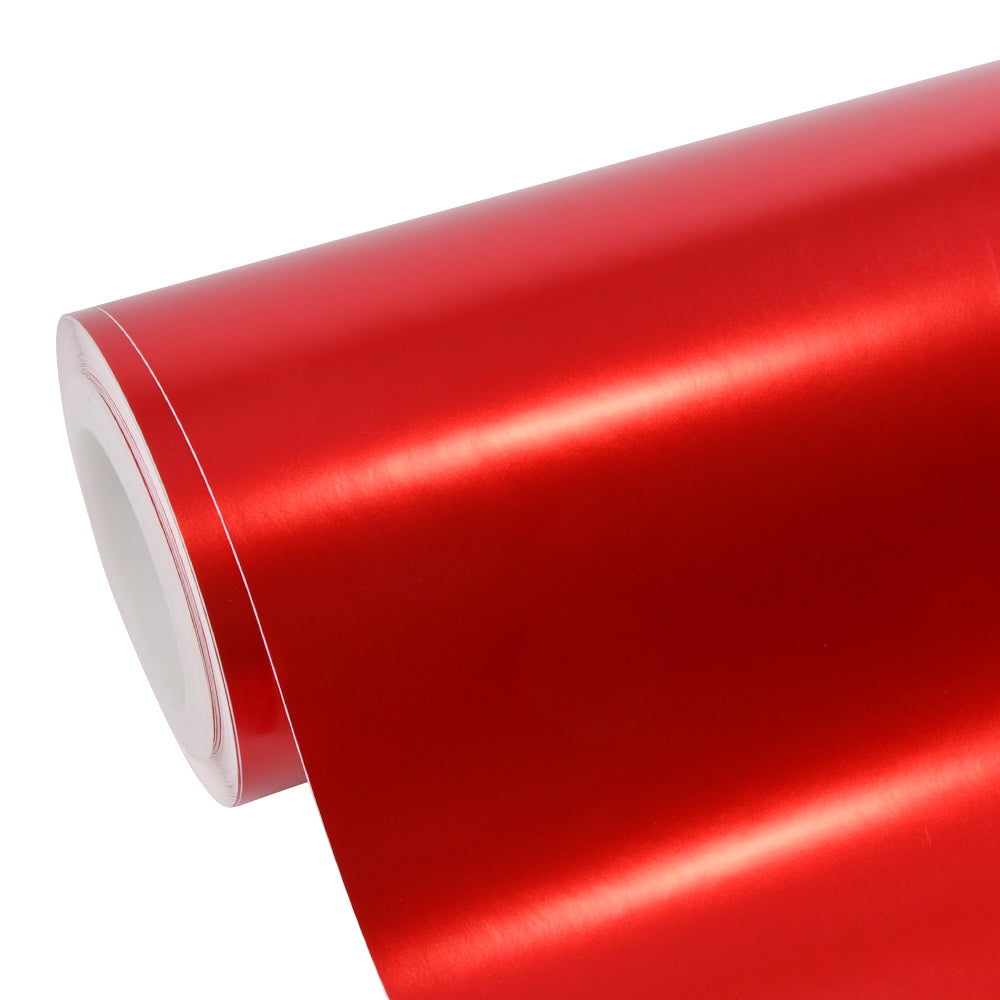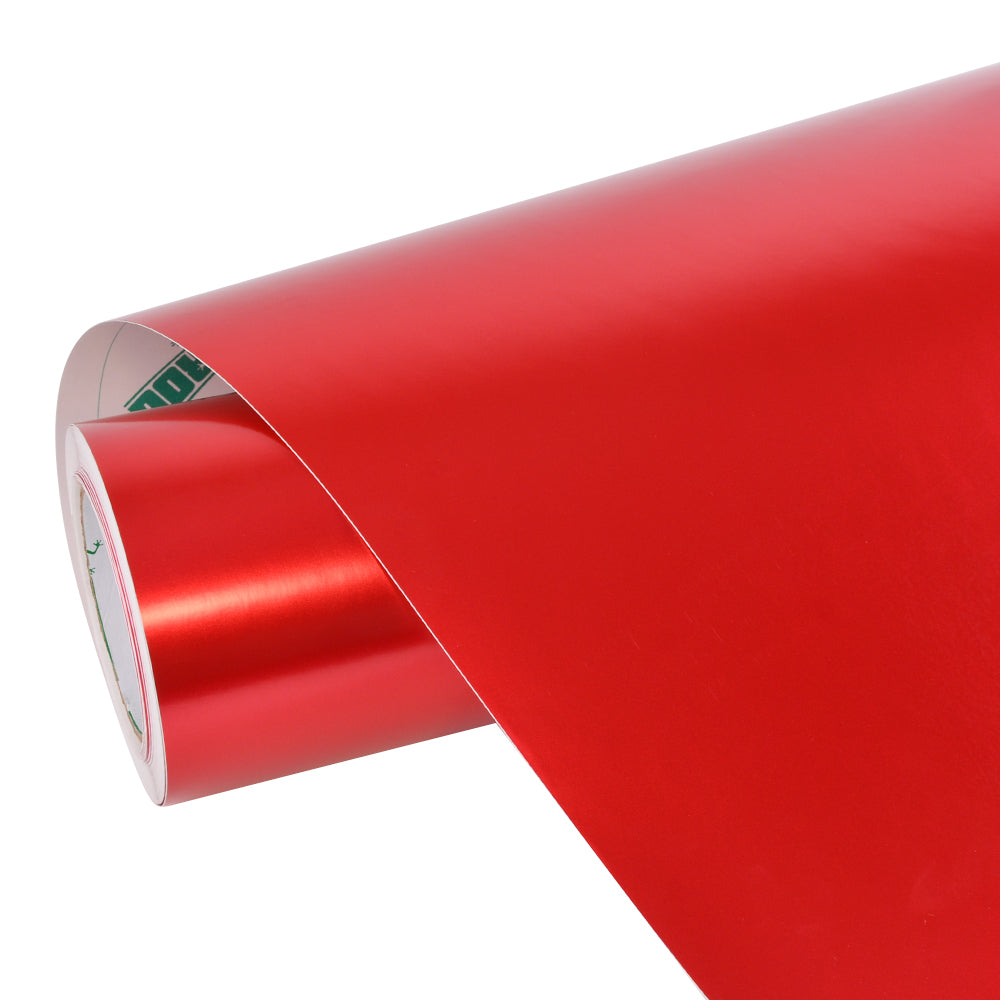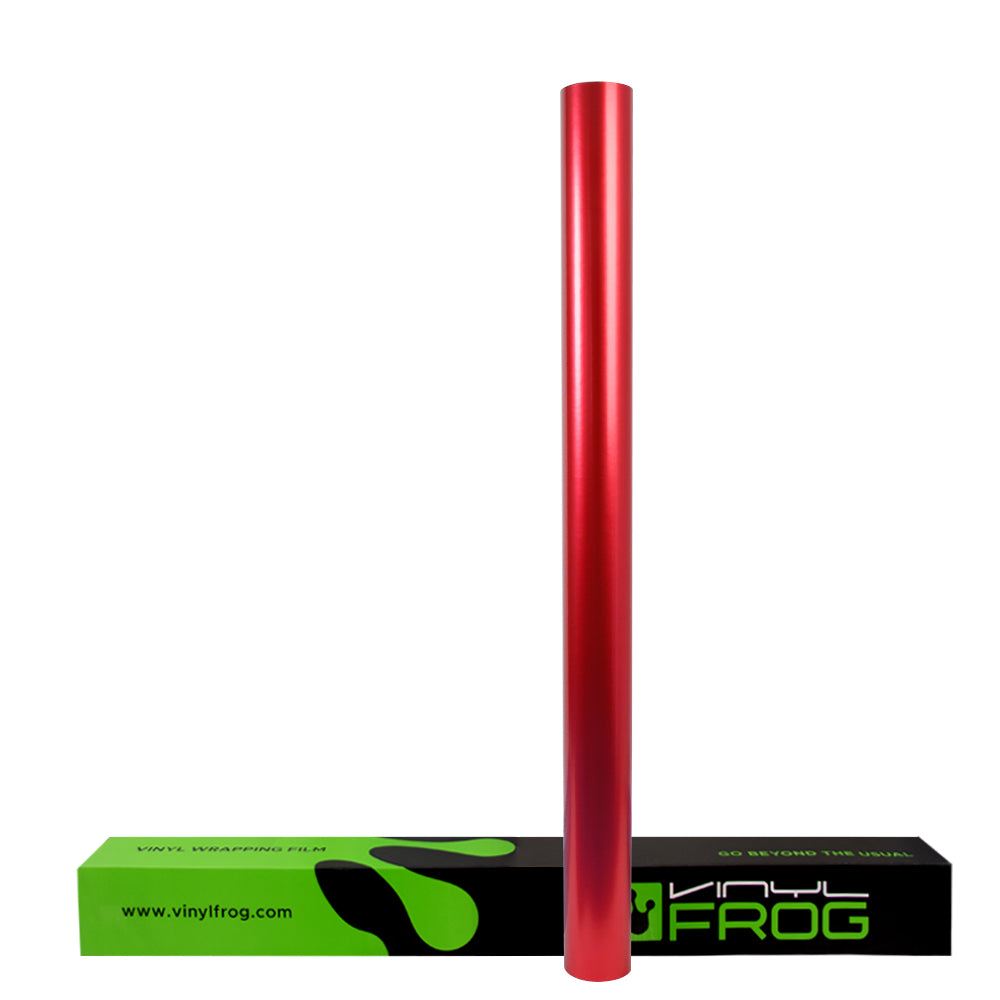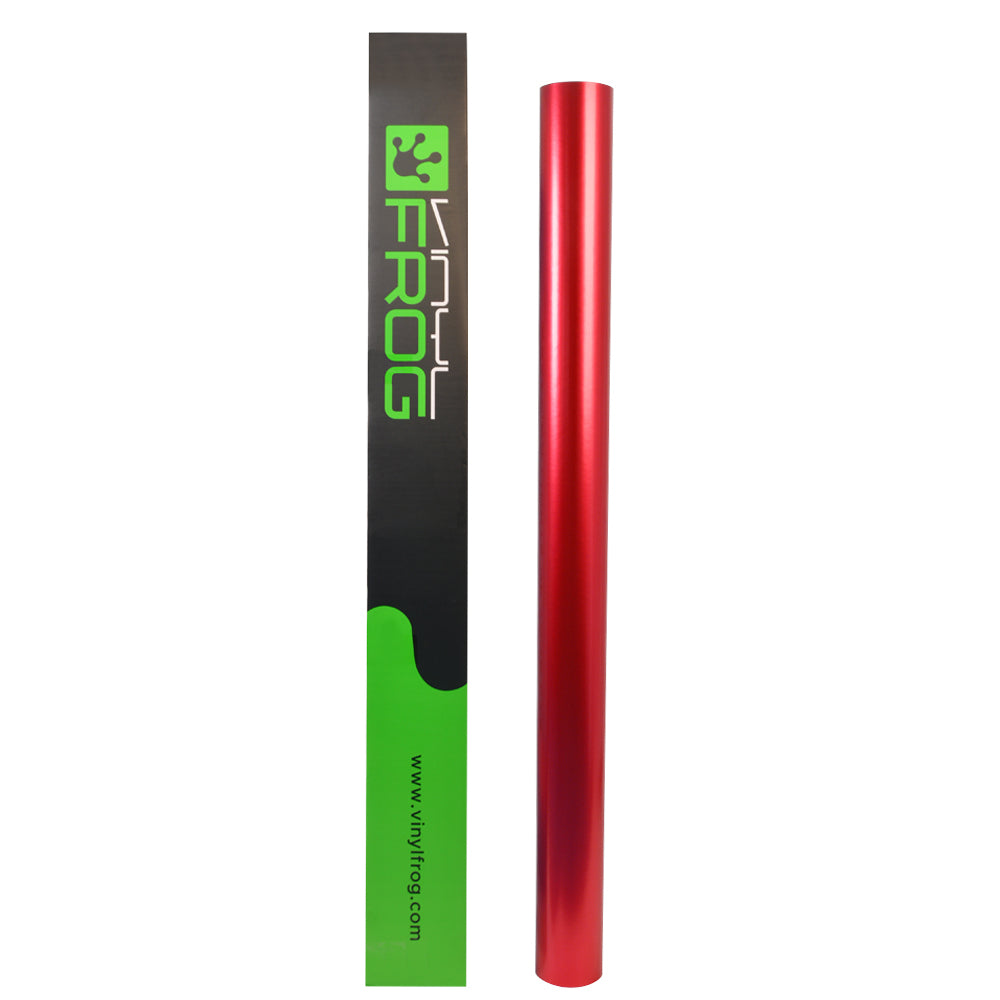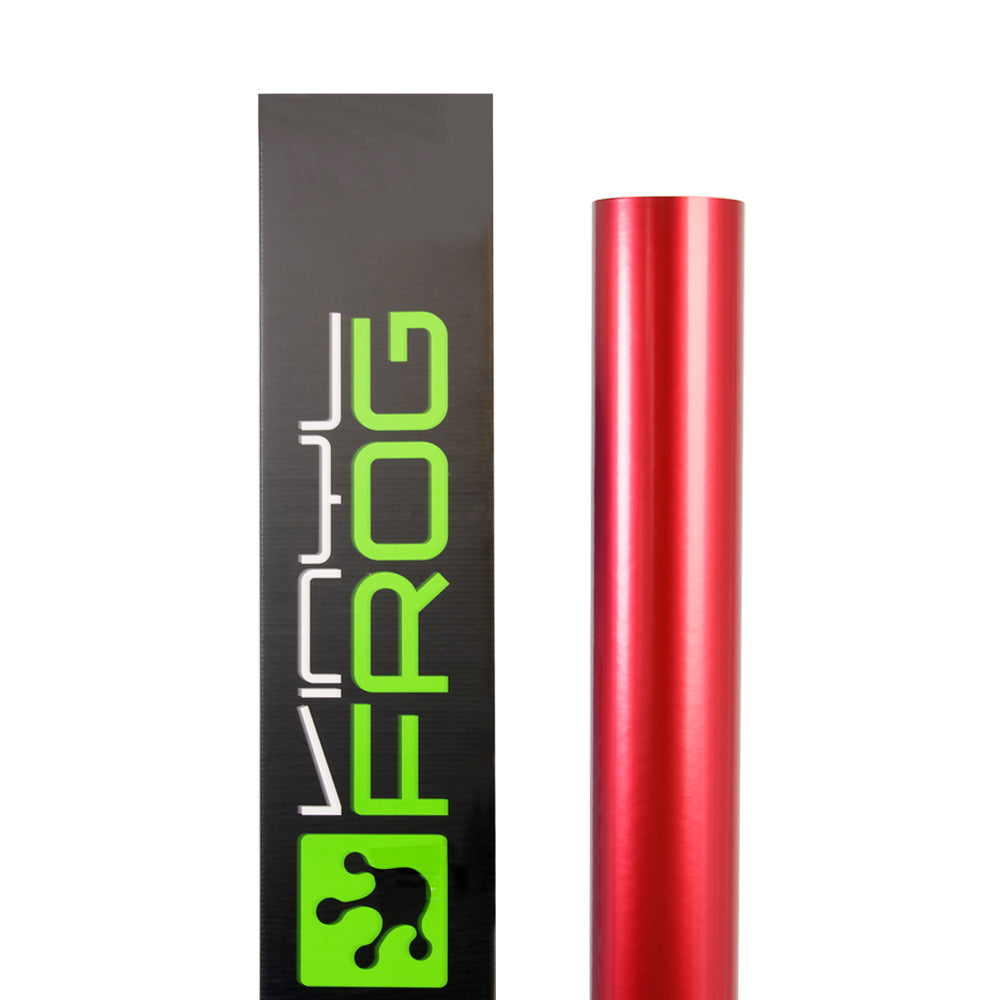 Satin Chrome Rose Red Vinyl Wrap
Description
Vinyl Frog's Satin Chrome Rose Red vinyl wrap is a breathtaking manifestation of passion and intensity, boasting a rich depth of red hue delicately intertwined with a subtle hint of pink. This vibrant color blend creates a visual masterpiece that captures the essence of emotion and energy. 
The deep red tone evokes feelings of warmth, desire, and excitement, making it a striking choice for those who want to make a bold and unforgettable statement. If you're looking to personalize your vehicle, this vinyl wrap promises to infuse it with an undeniable sense of passion and vigor. It's a color that demands attention, symbolizing love, determination, and the unbridled spirit of those who dare to stand out from the crowd.
The allure of the satin chrome finish of our Rose Red vinyl is a testament to the artistry of design and craftsmanship. It offers a delicate balance between gloss and matte, creating a captivating surface that is at once luxurious and understated. Its smooth shimmer imbues vehicles with a sense of timeless elegance. The exquisite finish of our vinyl maintains its enduring beauty and sophistication, making it a hallmark of timeless style and refinement.
Features And Specifications:
High-performance, durable, and long-lasting.

Eco-friendly high-grade polymeric vinyl.

Water and weatherproof.

Heat and UV resistant.

Easy to apply and maintain.

Pressure-sensitive, robust acrylic adhesive.

Easy to reposition and slide.

Medium stretchable, up to 30%.

Equipped with air-release channels for bubble-free installation. 

Sizes available: 5ft x 3.28ft. 10ft, 16ft, 33ft, 49ft, and 59ft.

Color: Rose red.

Finish: Smooth silken finish with moderate sheen.

Packaging: Roll
Things You Should Know:
How Much Vinyl Needs To Wrap Your Vehicle
Video
Structure
Material
High Grade Polymeric Calendared Vinyl Film
Fashionable, Stunning Color
With Air Release Channel
Bubble-free Application
Slideable; Repositionable
Medium Stretchable
The Maximum is 30 %
Easy To Wrap
Functions
▲ Standard Size & Appearance
Physical properties 
▲ General Properties
Crafted from the most exquisite materials available, our Satin Chrome Rose Red vinyl wrap functions as a formidable shield for your car. Engineered to defy the effects of prolonged exposure to harsh sunlight and UV rays, it steadfastly resists fading and peeling. This enduring quality ensures that your car's striking Rose Red color remains vivid and true, safeguarding its aesthetic allure for an extended period. 
Moreover, it's designed with impressive resistance to scratches and stains. If something does contaminate it, you can clean it easily with just a swipe of microfiber cloth soaked in isopropyl alcohol and water solution. Our Satin Chrome Rose Red is a high-grade polymeric vinyl with a pressure-sensitive acrylic adhesive protected by 160g double-sided silicone-coated release liner. It maintains its supreme look and performance for many years to come. 
Our vinyl film also serves as a protective barrier for your car's original paint, shielding it from minor dents, abrasions, scratches, road debris, and everyday scuffs that can arise during regular use. These do not leave a mark and wherever the vinyl is removed, the paintwork is revealed as good as new underneath. This additional layer of defense plays a pivotal role in upholding the pristine appearance of your vehicle and consequently maintains its resale value.
Our wrap doesn't stop at preserving the paint; it goes the extra mile in safeguarding the underlying metal surface from environmental elements. By effectively repelling water and moisture from reaching the metal, the vinyl wrap actively contributes to preventing rust, thus prolonging the life of your car's bodywork.
In addition to its protective qualities, this product boasts user-friendliness and ease of application, catering to both professionals and enthusiastic DIYers. Equipped with air egress technology, the material's design is meticulously crafted to minimize the occurrence of air bubbles during installation, ensuring a flawlessly smooth finish. 
During application, you can easily slide and reposition the vinyl to ensure perfect placement. When you are satisfied with the look, apply squeegee and a final round of heat, our Satin Chrome Rose Red vinyl wrap adheres tenaciously to the vehicle's surface. This robust adhesion guarantees that the wrap remains securely in place, even when exposed to various weather conditions, including rain, snow, and gusty winds. Rest assured that your vehicle's newfound appearance will remain pristine and unaffected.
In conclusion, our Satin Chrome Rose Red vinyl offers a unique and captivating solution to elevate the aesthetics of any project or surface. Its luxurious satin finish and striking rose red hue combine to create a visually stunning and sophisticated appearance. With Satin Chrome Rose Red vinyl, you can transform ordinary surfaces into extraordinary works of art, leaving a lasting impression and a touch of timeless beauty wherever it is applied.
Recommended application tools: Squeegee, buffer, knife, masking tape, heat gun, magnets, gloves, IR thermometer, IR heater
Application method: Standard methods for calendered films. No overstretching and overheating and Post heating is necessary.
Post-heating temperature: 110°C flat surfaces, 130°C curves, and overlaps
Aftercare: PH neutral, Avoid wax or solvents

CAUTION!
The images, colors, and finishes on the screen are approximate. For the real representation of the product always check the color swatch.