Add an additional description to your product option. Ex: Size guides, and other common questions.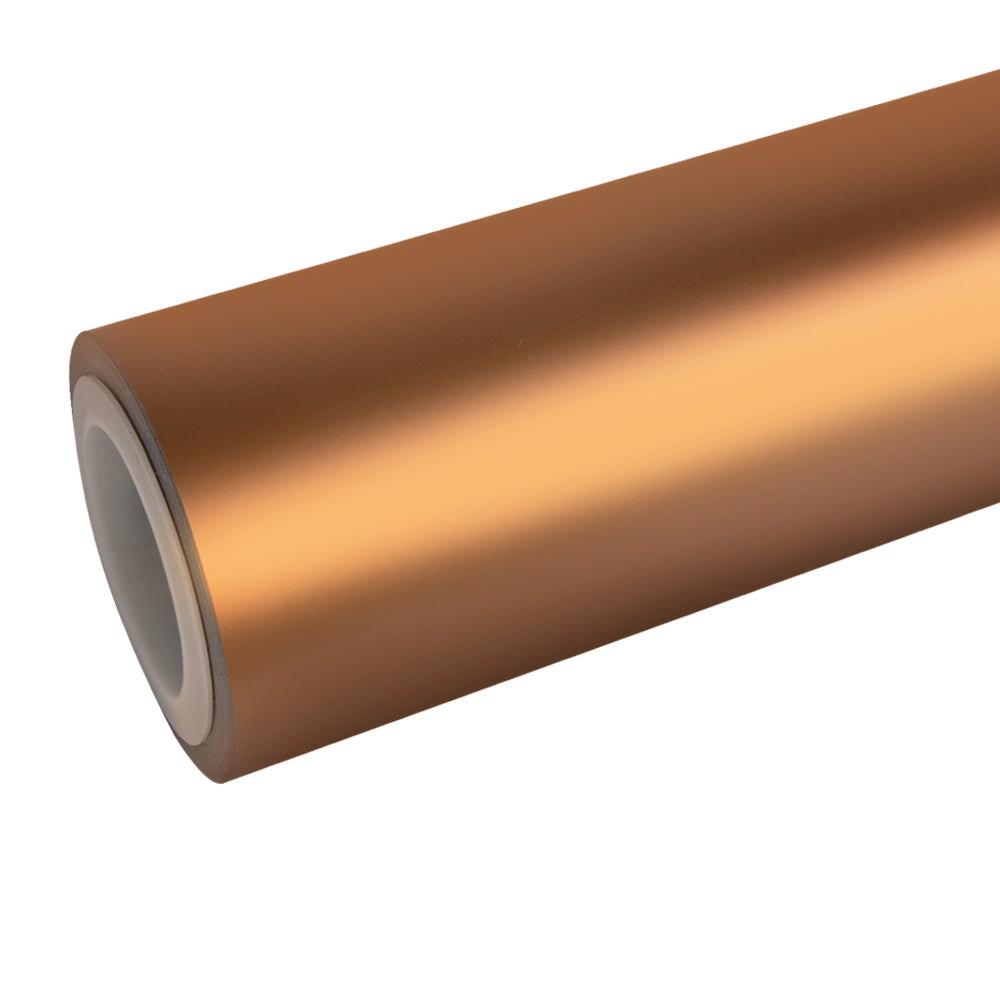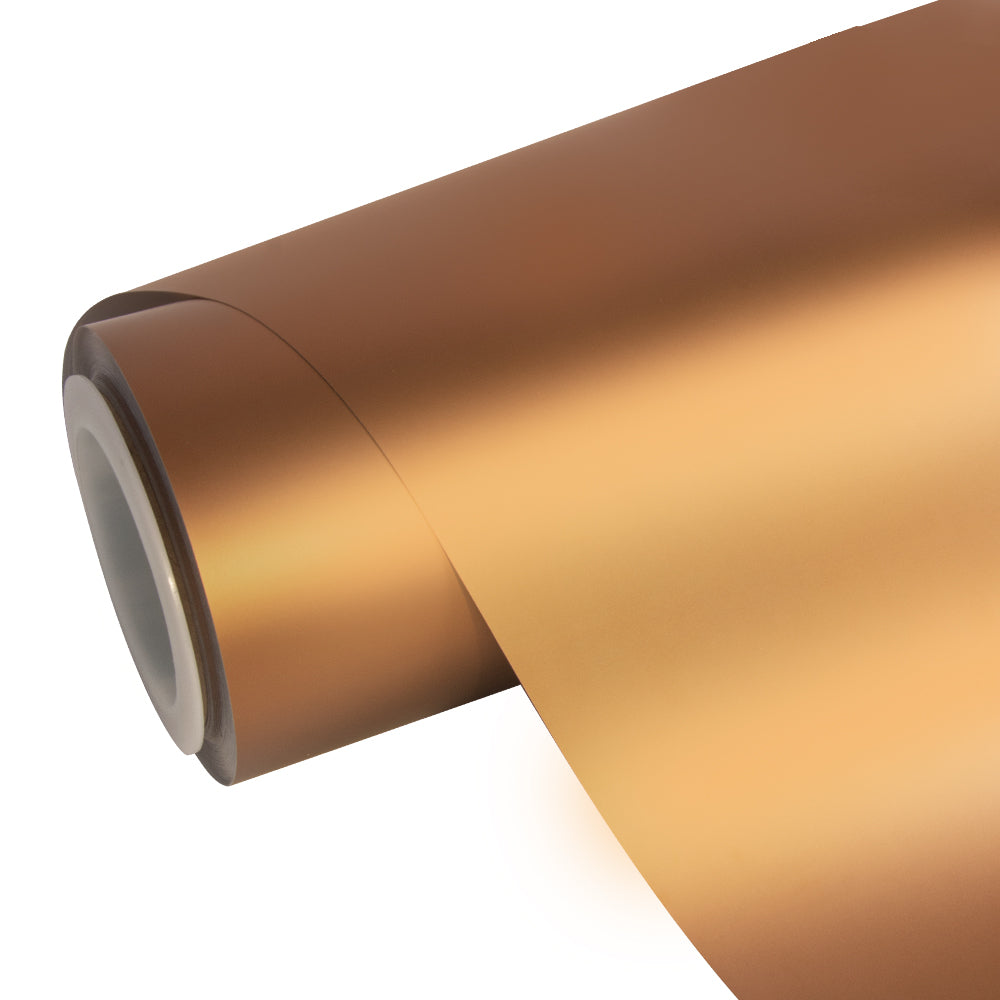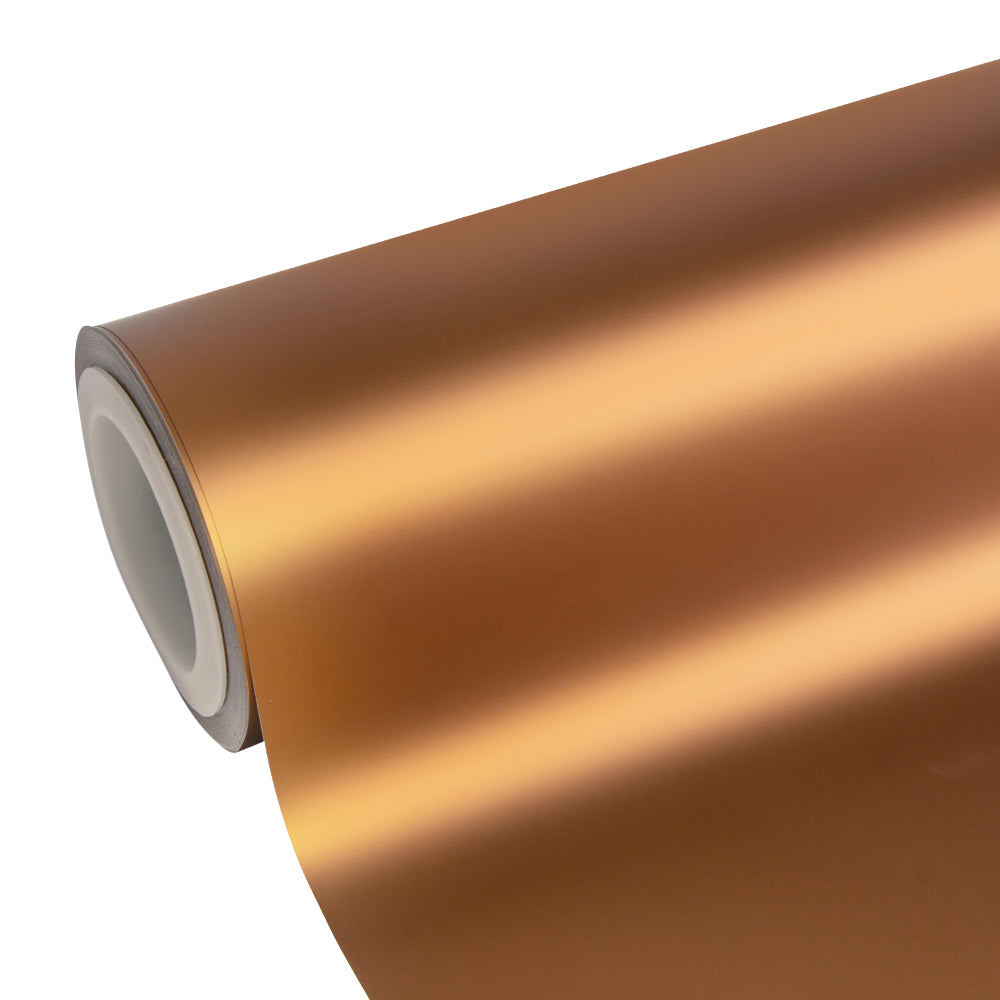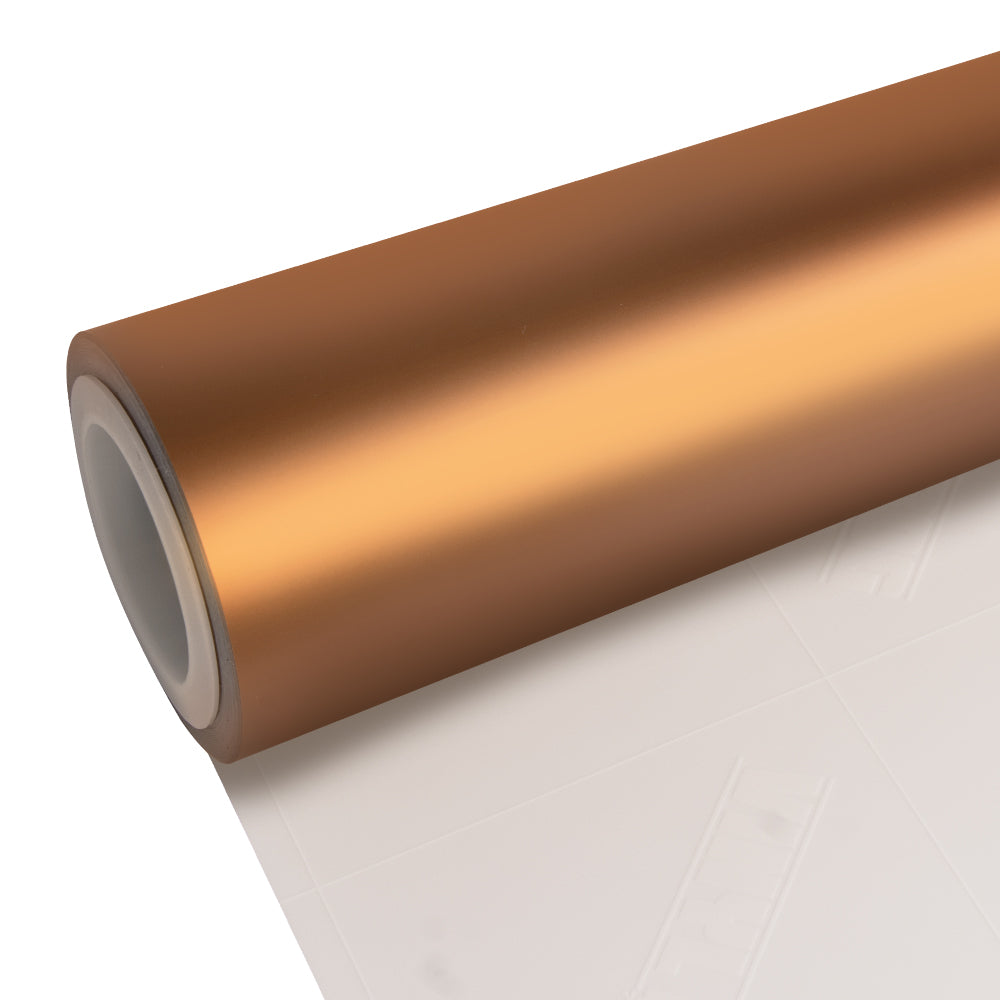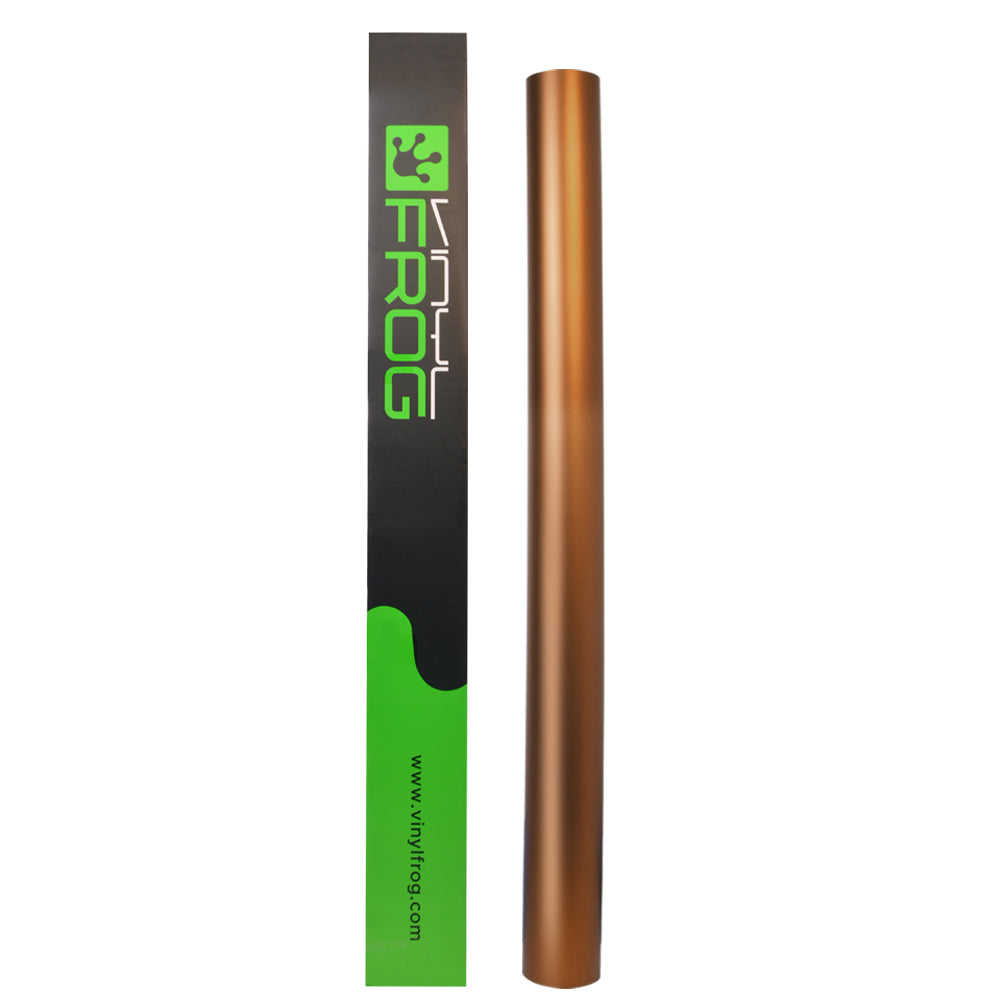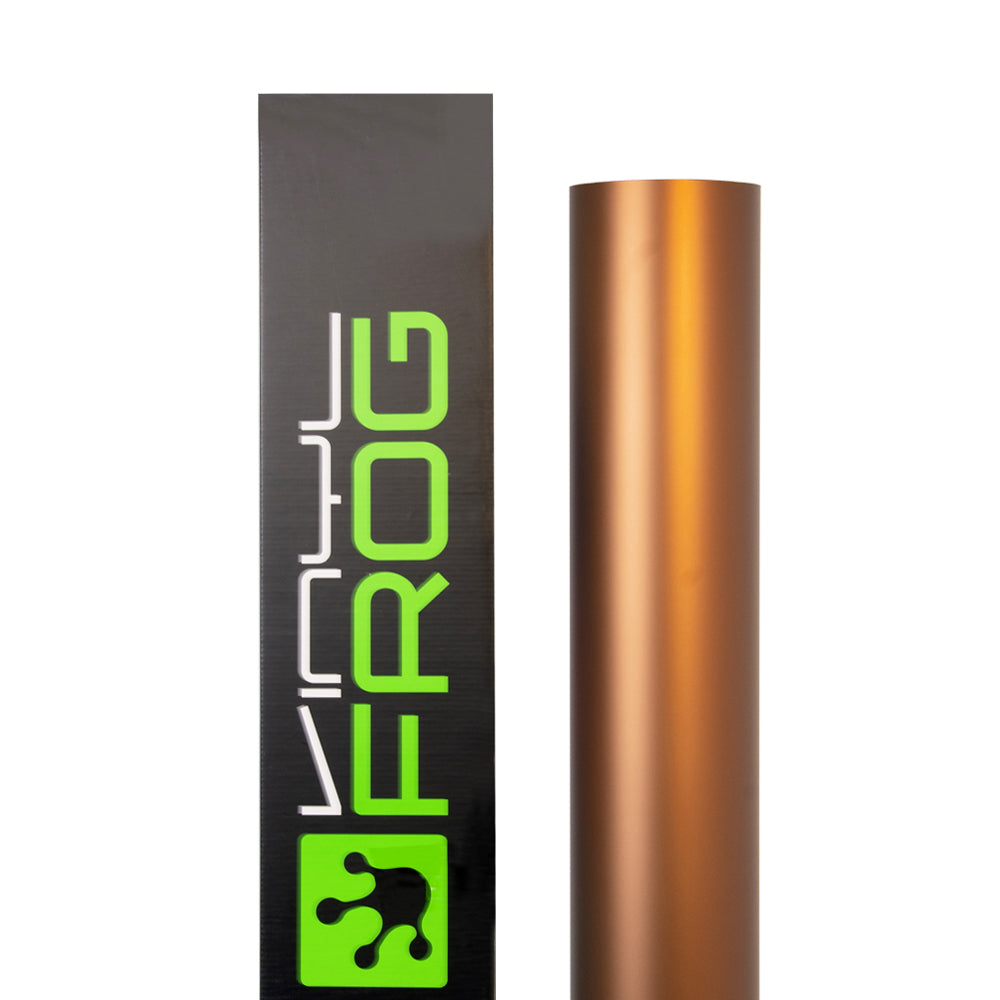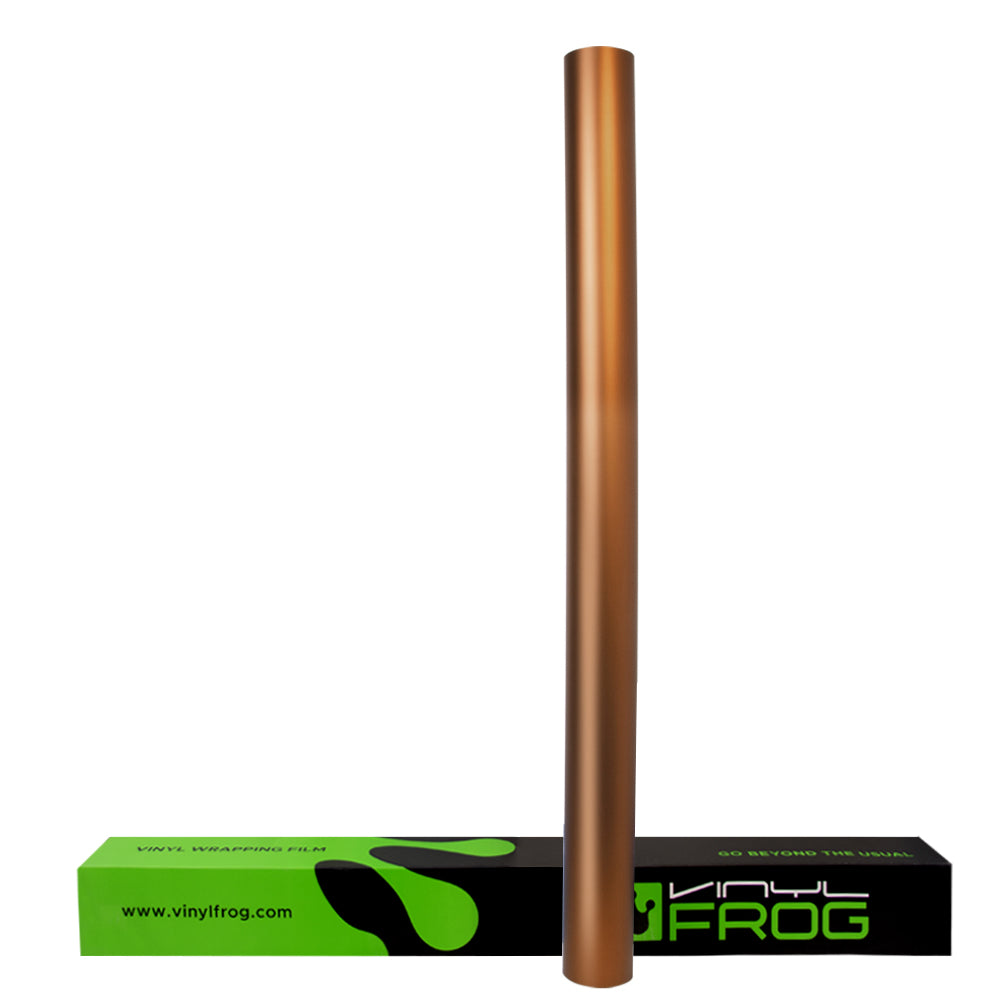 Satin Chrome Silk Copper Vinyl Wrap
Description
Vinyl wraps have revolutionized the world of vehicle customization introducing unique colors that infuse new life into the overall look of your ride. Satin Chrome Silk Copper wrap by Vinyl Frog boasts one such luscious shade. 
The allure of the silk copper color is undeniable. It effortlessly marries the classic charm of this timeless metal with the versatility and creativity of modern design. This sumptuous hue bathes your ride in a warm, earthy radiance that instantly commands attention. When it adorns a car, it infuses a touch of luxury and sophistication into it, turning the ordinary into something truly amazing. 
It also adds depth and dimension to the vehicle it graces, while its enduring appeal ensures a timeless and captivating aesthetic. Our Silk Copper vinyl wrap truly embodies the blend of tradition and innovation, making it a captivating choice for those who appreciate both the beauty of the past and the potential of the future.
To further enhance the beauty, amalgamate the allure silk copper shade with the satin chrome finish. This is truly a merger of elegance and modernity. This refined surface treatment imbues objects with a sophisticated, muted sheen that strikes the perfect balance between understated luxury and contemporary appeal.
Features And Specifications:
High-performance, durable, and long-lasting.

Eco-friendly high-grade polymeric vinyl.

Water and weatherproof.

Heat and UV resistant.

Easy to apply and maintain.

Pressure-sensitive, robust acrylic adhesive.

Easy to reposition and slide.

Medium stretchable, up to 30%.

Equipped with air-release channels for bubble-free installation. 

Sizes available: 5ft x 3.28ft. 10ft, 16ft, 33ft, 49ft, and 59ft.

Color: Smooth copper shade.

Finish: Smooth silken finish with moderate sheen.

Packaging: Roll
Things You Should Know:
How Much Vinyl Needs To Wrap Your Vehicle
Video
Structure
Material
High Grade Polymeric Calendared Vinyl Film
Fashionable, Stunning Color
With Air Release Channel
Bubble-free Application
Slideable; Repositionable
Medium Stretchable
The Maximum is 30 %
Easy To Wrap
Functions
▲ Standard Size & Appearance
Physical properties 
▲ General Properties
The satin texture diffuses light in a way that creates a soft, velvety appearance, giving any item a touch of opulence. This finish is a versatile choice for automotive accents exuding an effortlessly chic aesthetic that never goes out of style. It is definitely a perennial favorite for those who appreciate the understated beauty of subtle refinement.
Our Satin Chrome Silk Copper vinyl wrap is an emblem of durability and long-lasting performance. This is one of its standout qualities. Engineered to withstand the rigors of daily use and exposure to the elements, our wrap is designed to last for years without losing its luster. The top-quality vinyl material is not only resistant to UV rays, preventing fading and discoloration, but it is also not scratched or stained easily. 
Its exceptional durability ensures that it can maintain its sleek, satin finish even in challenging conditions, making it a reliable choice for automotive applications. Whether subjected to harsh weather, road debris, or frequent handling, our satin chrome wrap remains resilient, allowing it to preserve its beauty and elegance over time.
Our Satin Chrome Silk Copper vinyl also offers several protective benefits for vehicles. If you are looking to safeguard your investment, this is the wrap for you. It shields your vehicle's paint and surfaces from the damaging effects of sunlight. This protection helps prevent paint fading and oxidation, preserving the original color and finish of your car's exterior.
The vinyl material we use in satin chrome wraps also protects against minor scratches, dents, and scuffs. It is also easier to clean than traditional paint. Its smooth surface makes it harder for dirt, grime, and contaminants to adhere, simplifying the cleaning process and helping to maintain the vehicle's appearance. 
Thus by protecting the original paint underneath, our satin chrome vinyl helps maintain the resale value of your vehicle. When it's time to sell or trade-in, having well-preserved paint can make your vehicle more appealing to potential buyers.
Our Satin Chrome Silk Copper vinyl is easy to apply as well. It has a robust acrylic adhesive that is equipped with air-release channels for a bubble-free application. With a squeegee and a heat gun, you can ensure smooth application of the vinyl to the desired surface of your vehicle without any hassle.
With so many advantages, our Satin Chrome Silk Copper vinyl is definitely a must-have. Add a few rolls to the cart and head for checkout. Give your precious set of wheels the makeover it truly deserves.
Recommended application tools:  Squeegee, buffer, knife, masking tape, heat gun, magnets, gloves, IR thermometer, IR heater
Application method: Standard methods for calendered films. No overstretching, overheating, or Post-heating is necessary.
Post-heating temperature: 110°C flat surfaces, 130°C curves, and overlaps
Aftercare: PH neutral, Avoid wax or solvents

CAUTION!
The images, colors, and finishes on the screen are approximate. For the real representation of the product always check the color swatch.