Add an additional description to your product option. Ex: Size guides, and other common questions.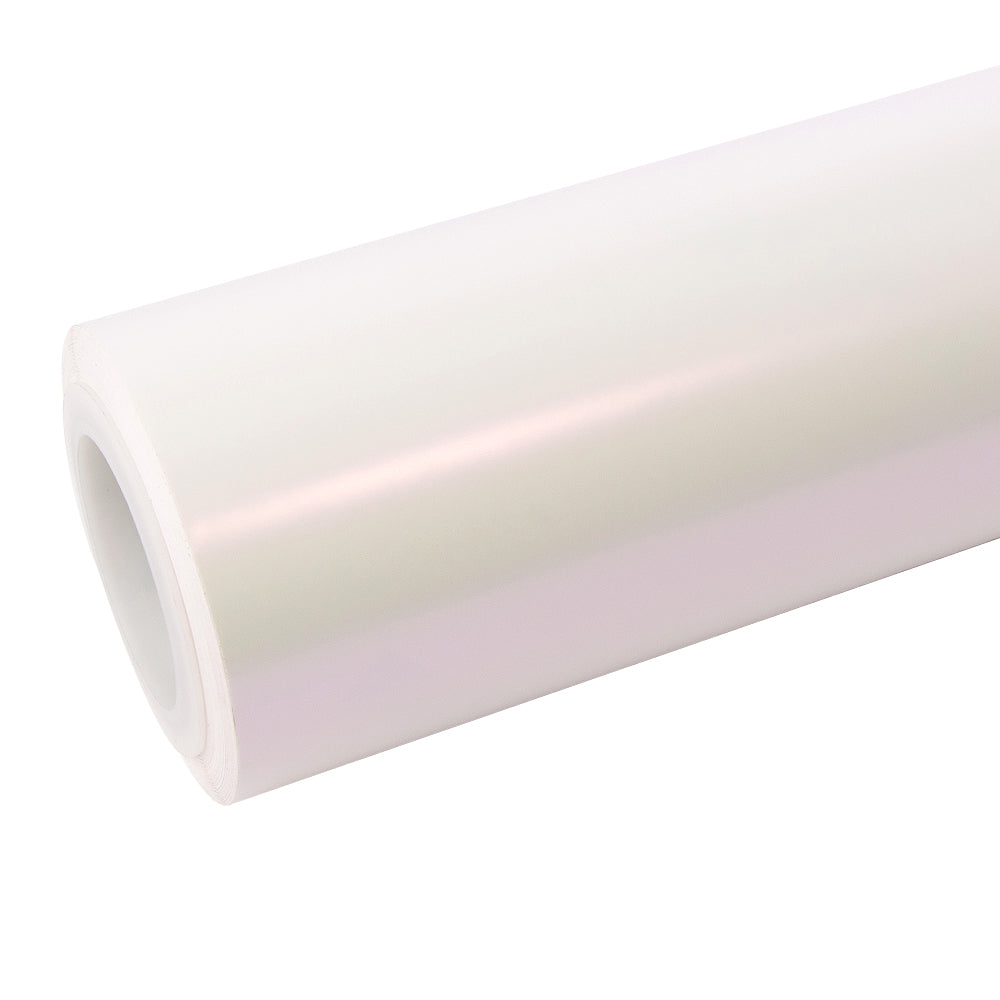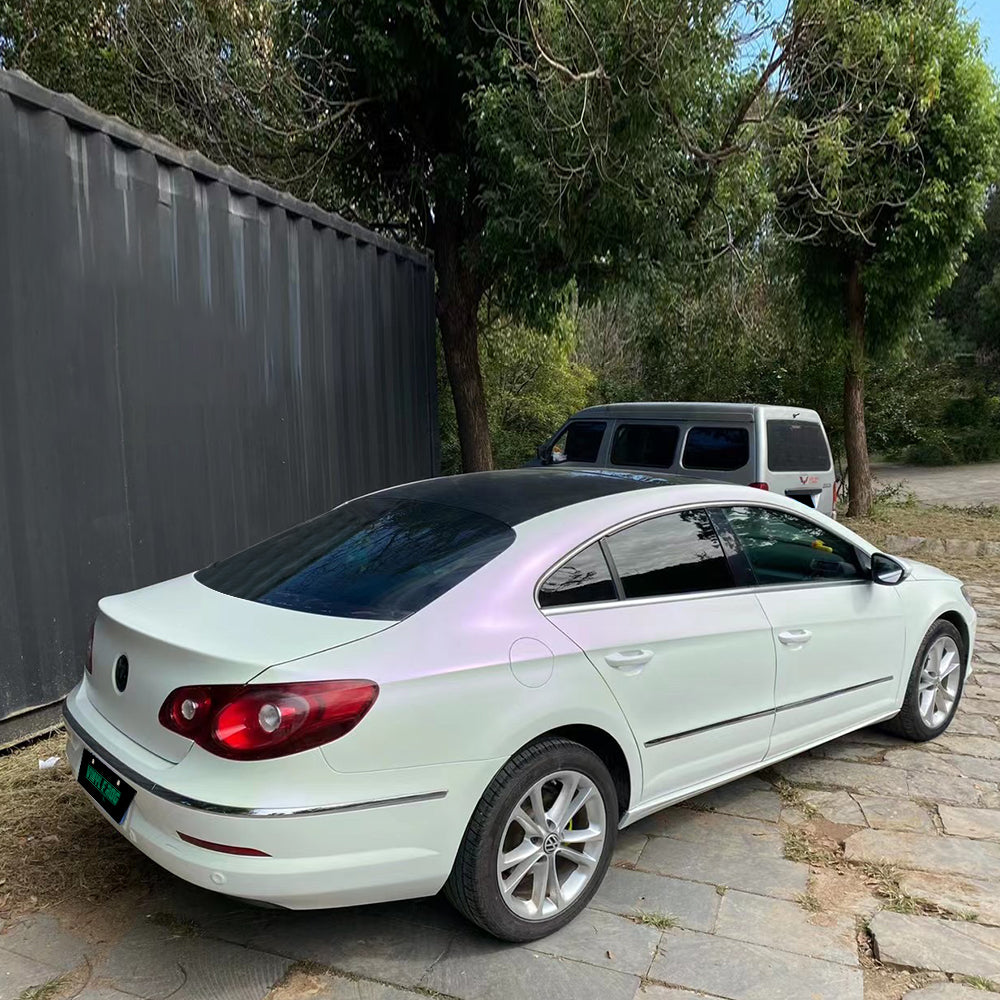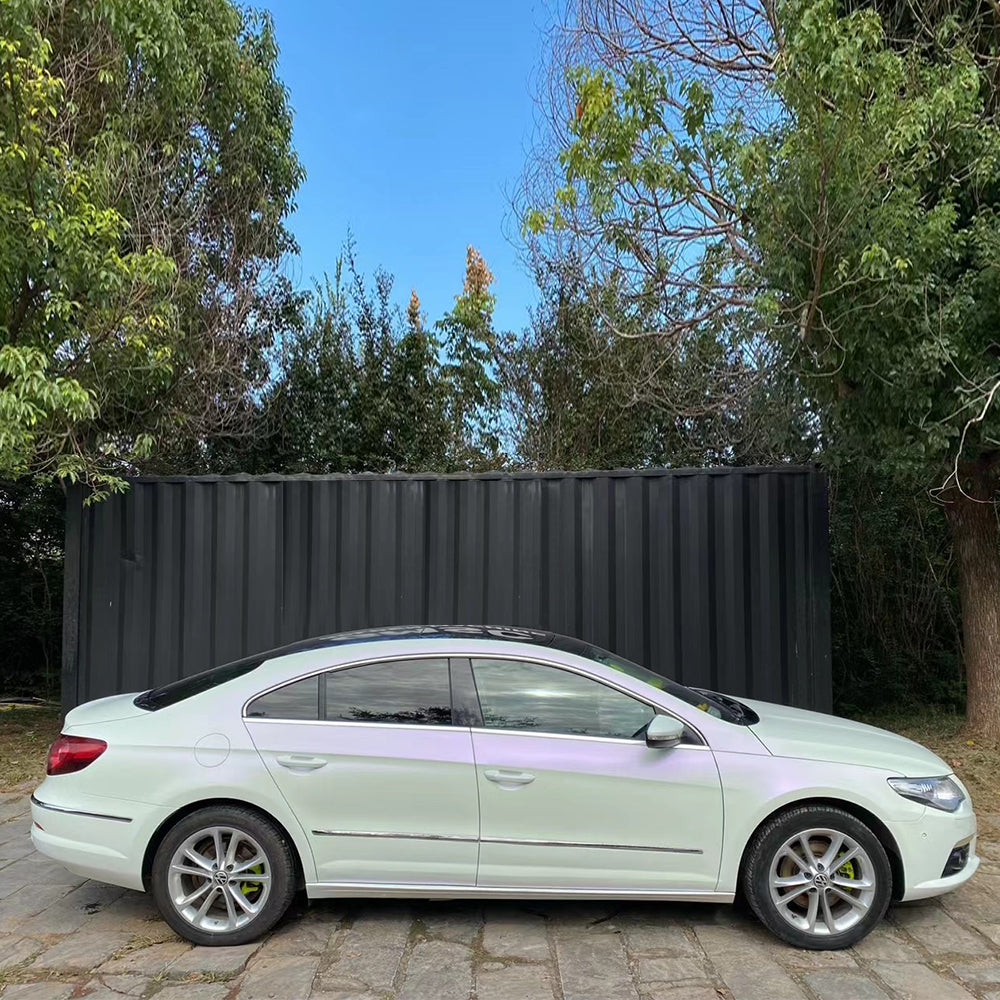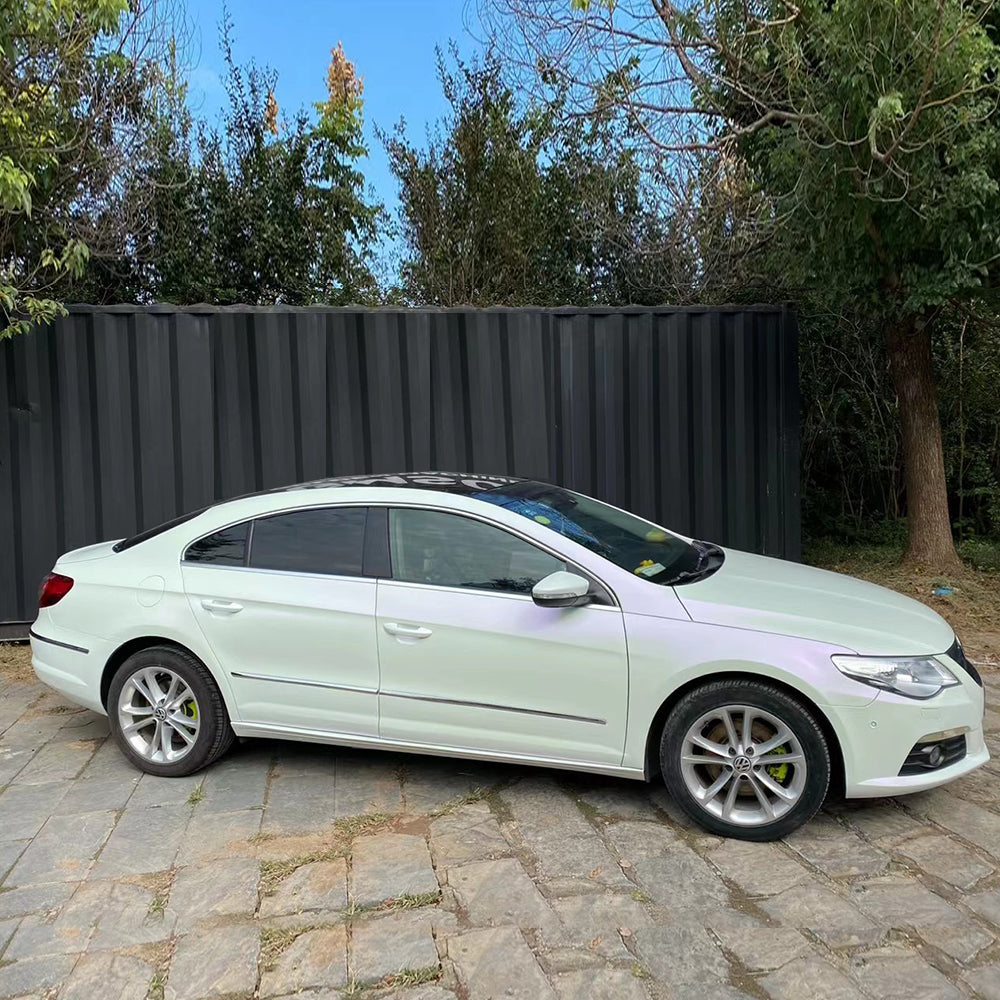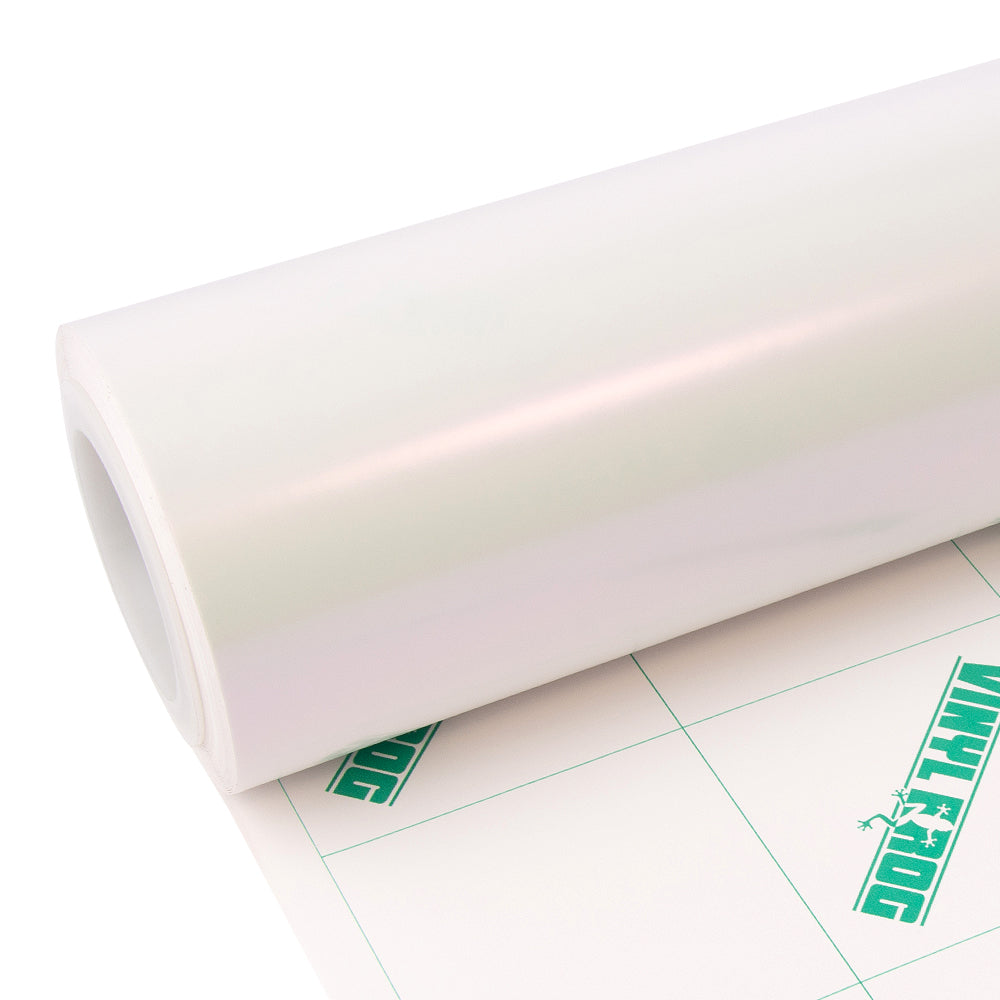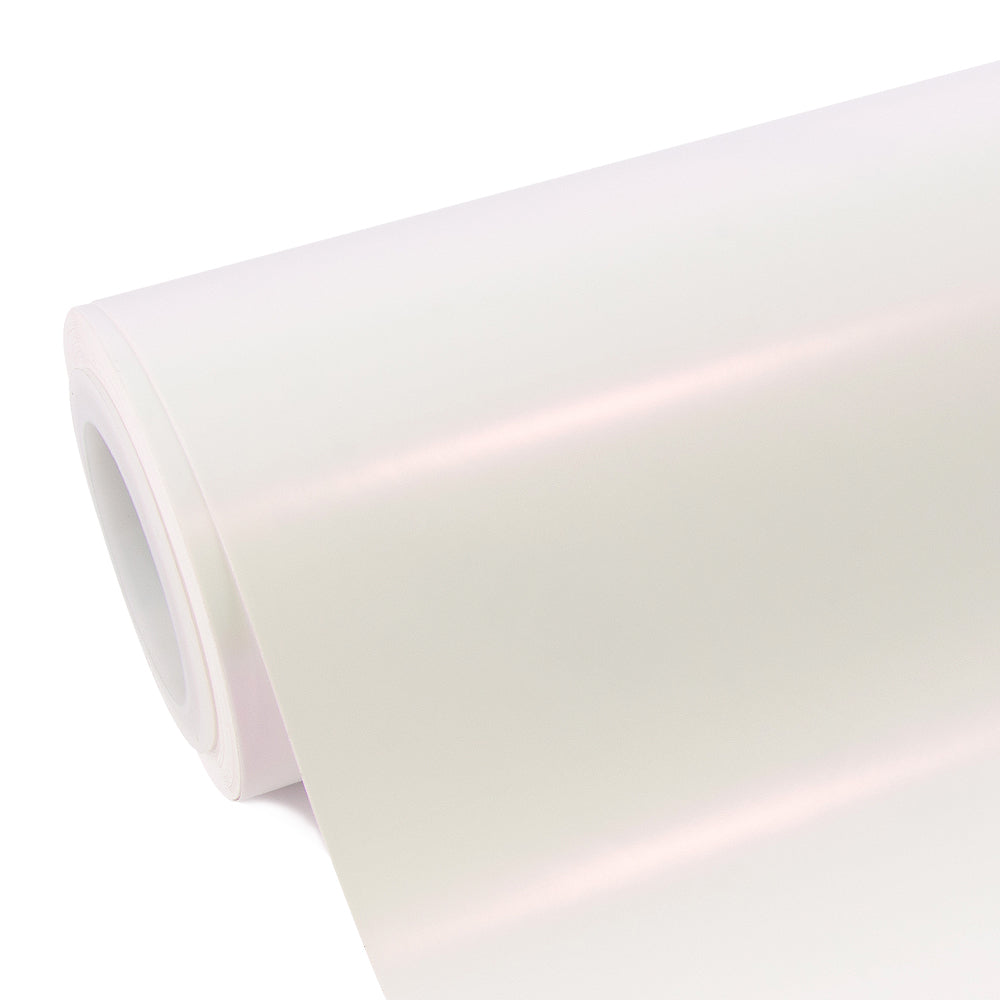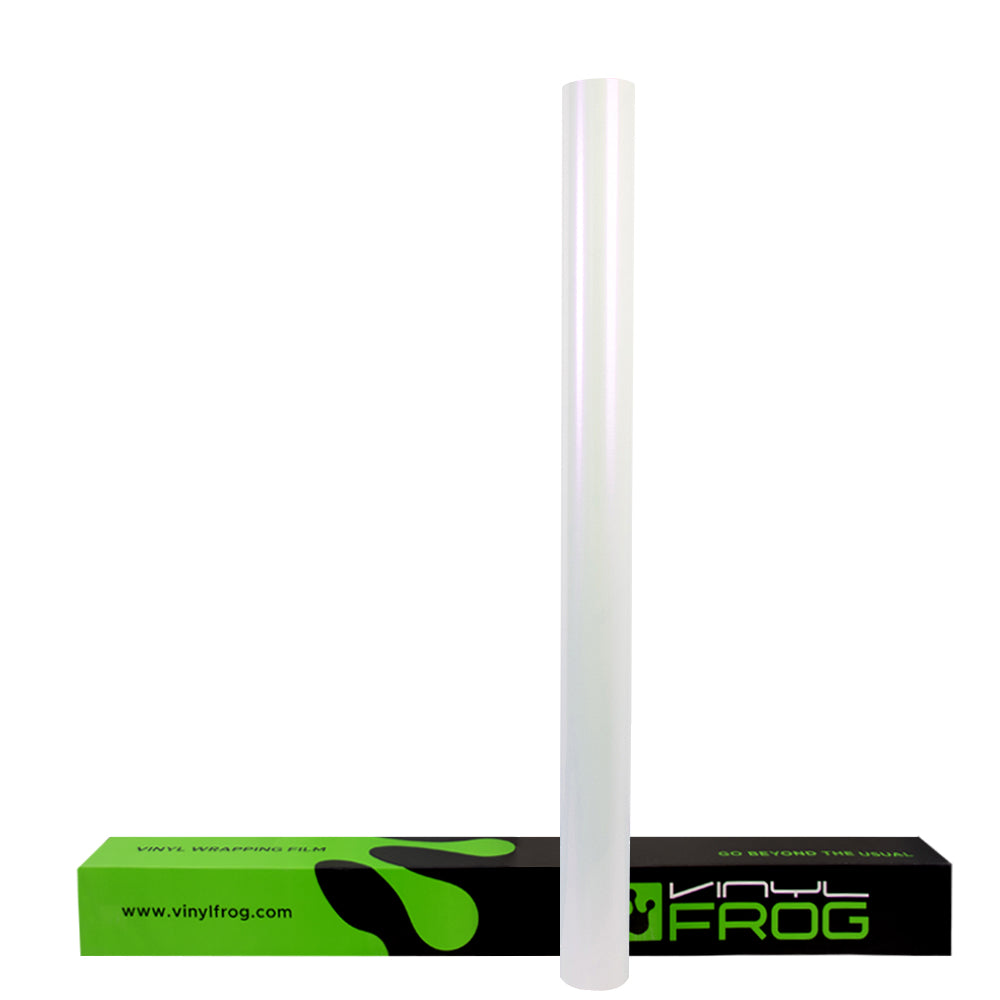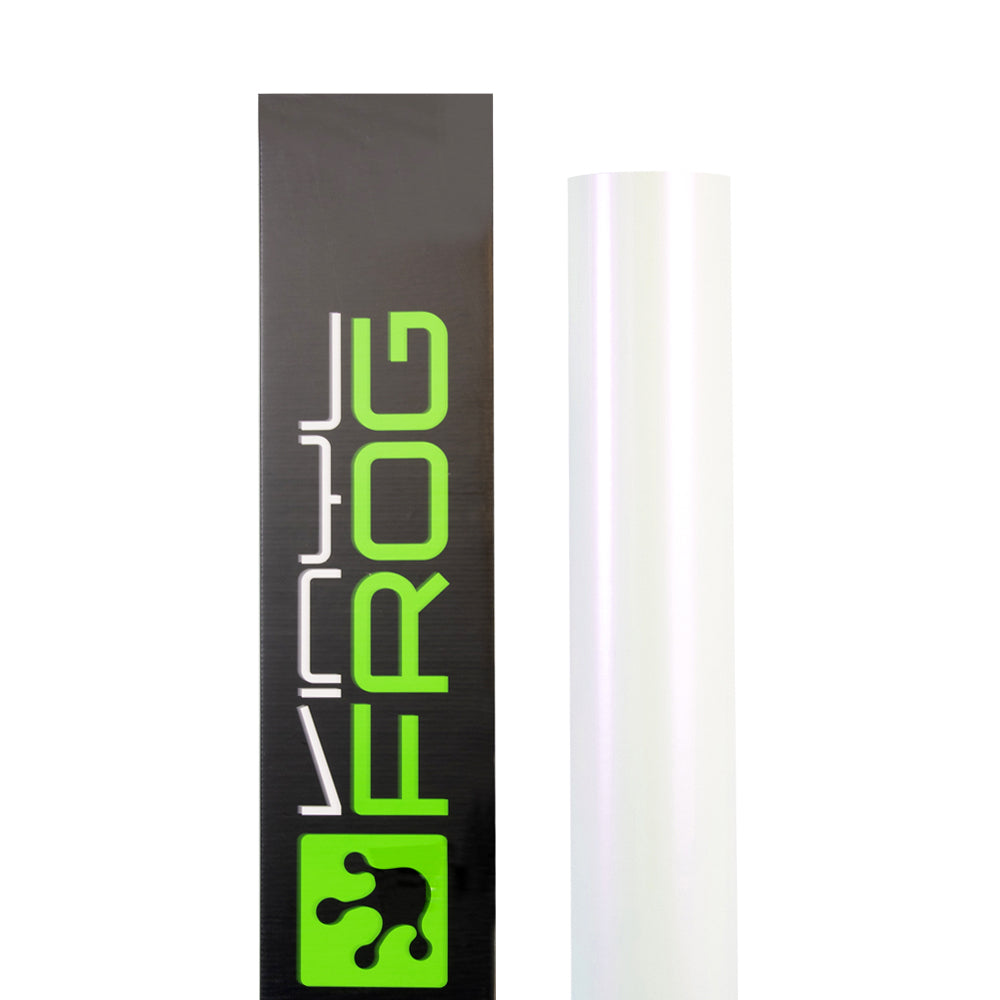 Matte White Purple Vinyl Wrap
Description
Unleash your creativity and elevate your vehicle's aesthetics with the mesmerizing Matte white-purple wrap by VinylFrog. Crafted for both automotive enthusiasts and DIY aficionados, this vinyl film belongs to our Chameleon series that seamlessly blends style, durability, and versatility, promising a transformation that will unquestionably leave a lasting impact on onlookers.
Our Matte white-purple vinyl is a stunning and unconventional choice for vehicle customization. This unique wrap not only offers an entrancing chameleon effect that transitions between white and purple based on lighting and viewing angles but also boasts a sophisticated matte finish that exudes a sense of luxury and modernity. Its muted texture is a masterful choice, eliminating unwanted reflections, thus allowing the unique white and purple hue to shine independently.
The resulting appearance is classy and modern, making your vehicle stand out with a mesmerizing color-shifting quality that sets it apart from standard paint jobs. This wrap adds a sense of individuality and flair to your ride's visual appeal, making it an ideal choice for those who want a distinct and eye-catching aesthetic for their vehicle.
Crafted from top-tier, weather-resistant vinyl film, our wrap can effortlessly withstand the harshest challenges that Mother Nature can throw at it. Rain, snow, and relentless UV rays are no match for its unparalleled resilience. 
Features And Specifications
Long-lasting, durable, and high-performance.

Eco-friendly high-grade polymeric vinyl.

Water and weatherproof.

Heat and UV resistant.

Easy to apply and maintain.

Easy to reposition and slide.

Pressure-sensitive, robust acrylic adhesive.

Equipped with air-release channels for bubble-free installation. 

Medium stretchable, up to 30%.

Sizes available: 5ft x 3.28ft. 10ft, 16ft, 33ft, 49ft, and 59ft.

Color: White purple.

Finish: Matte.

Packaging: Roll.
Things You Should Know:
How Much Vinyl Needs To Wrap Your Vehicle
Structure
Material
High-Grade Polymeric Calendared Vinyl Film
Fashionable, Stunning Color
With Air Release Channel
Bubble-free Application
Slideable; Repositionable
Medium Stretchable
The Maximum is 30 %
Easy To Wrap
Functions
Recommended Uses
▲ Standard Size & Appearance
Physical properties 
▲ General Properties
The harsh sun is one of the biggest foes of your vehicle. It can divest the original paint of its shine, making it look dull and faded over a period of time. Our Matte white-purple vinyl wrap saves this by completely draping the vehicle and fighting off UV rays. It's a savvy investment for any vehicle owner, promising long-lasting results.
Apart from the weather, there are many detrimental elements on the road that can play havoc with the pristine look of your vehicle. Rock chips, road debris, tar, and bushes on the side can all leave minor dents and scratches on the exterior. Our vinyl wrap forms a barrier bearing the brunt of these and saving the underlying surface.     
With our Matte white-purple vinyl wrap, installation worries are a thing of the past. It is thoughtfully designed with DIY enthusiasts in mind. Its advanced adhesive technology with air-release channels ensures a bubble-free, smooth application. You can easily slide and reposition it to remove creases and other imperfections, ultimately guaranteeing a professional-grade finish. 
With a squeegee and a final round of heat using a heat gun, the adhesive is activated forming a robust bond with the surface. Moreover, environmental consciousness is our top priority. With the use of eco-friendly materials and a complete absence of harmful chemicals, we ensure the utmost safety for both you and the environment.
Once you have applied this premium-quality film, its maintenance is a breeze as well. Simply wash it with your hands at home with a mild detergent and a soft microfiber cloth. The only thing you should be vigilant about is spot cleaning. Keep a spray bottle of 50/50 isopropyl alcohol and water solution handy in your car. Whenever you see bird droppings, tree sap, bug splatter, fuel spill, or fingerprints, clean them there and then gently with a soft cloth.   
Our Matte White Purple vinyl wrap is a versatile, enduring, and stylish choice, making it perfect for individuals seeking to rejuvenate their vehicles or add an elegant touch to various projects. Its matte finish, combined with its remarkable performance, sets it apart from the competition. The user-friendly application makes it accessible to both professionals and DIY enthusiasts.
Your vehicle or project serves as your canvas for self-expression. Whether you want to create unique designs, add striking accents, or opt for a complete vehicle wrap, the choice is entirely yours. And when it's time for a change, removal is hassle-free, leaving no unsightly residue behind.
Our Matte White Purple Vinyl Wrap invites you to embark on a journey toward a more stylish and unique look. Don't wait any longer; simply click "Add to Cart" and transform your vehicle with this exceptional product. Experience the perfect blend of style, durability, and creativity, where your imagination knows no bounds. It's time to turn heads with your ingenuity using our Matte White Purple vinyl wrap.
Recommended application tools:  Squeegee, buffer, knife, masking tape, heat gun, magnets, gloves, IR thermometer, IR heater
Application method: Standard methods for calendered films. No overstretching and overheating and Post heating is necessary.
Post-heating temperature: 110°C flat surfaces, 130°C curves, and overlaps
Aftercare: PH neutral, Avoid wax or solvents

CAUTION!
The images, colors, and finishes on the screen are approximate. For the real representation of the product always check the color swatch.